Festivals
So much in Asia depends on the calendar. In February in Beijing, more than 20 million people all set off fireworks to celebrate Chinese New Year. In Nagaland in India, tribes from all over the region meet to compete, dance, and celebrate. In Thailand, spectators look on as celebrants perform bizarre rituals at the Nine Emperor Gods Festival.
With an intimate and unique knowledge of Asian culture, Remote Lands knows the importance of experiencing culture the right way. Whether you want an up-close view of the Sing-Sing festival in the Asaro Valley of Papua New Guinea or a quiet walk through the Sapporo Snow Festival in Japan, Remote Lands can give travelers the best possible experience on their celebrations throughout Asia.

February

China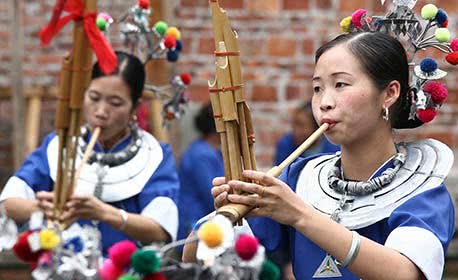 Tiaohuapo (Liuzhi)
February
The Miao people of Liuzhi in Guizhou province, celebrate their history and heritage during this day-long festival. The people dress in traditional costume and come together in the town for a local government ceremony and to watch the buffalo fights and performances of classical Lusheng folk dancing and Miao music.
Location Liuzhi, China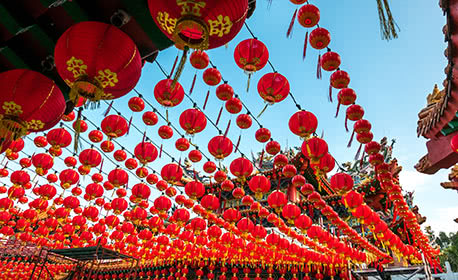 Lantern Festival
February
The lantern festival is a popular celebration which takes place over one night throughout China. Children take elaborate, vividly-colored - usually red - lanterns to the temple. The lanterns are embellished with riddles the children try to solve. The releasing of the lanterns symbolizes letting go of the past, and being ready for renewal.
Location Countrywide, China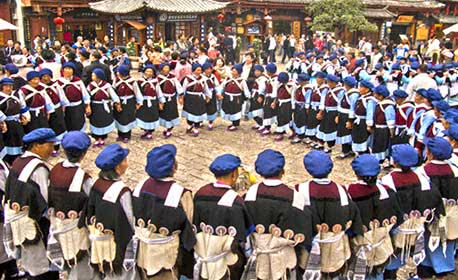 Sanduo Festival
February - March
The Naxi people celebrate this one-day festival every year to honor the jade dragon snow mountain hero who protects the Lijiang area. They visit the Sanduo statue in the temple and make ceremonial animal sacrifices. The families of the community cook and share food, while playing games set to music and dancing.
Location Lijiang, China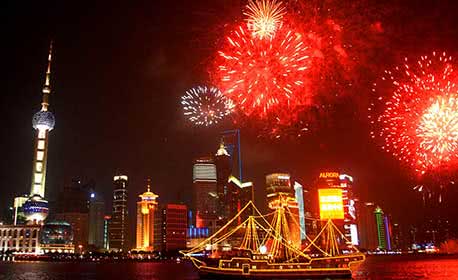 New Year's Eve
January - February
The day before Chinese New Year, people clean their houses to clear away bad luck and welcome good luck. Homes are decorated, new clothes are bought and families hold a reunion dinner comprised of fish and dumplings to symbolize wealth. Many people visit the temple at midnight to light incense and pray for a prosperous new year.
Location Countrywide, China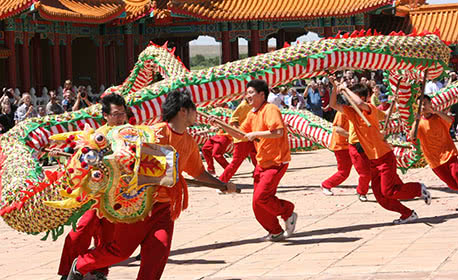 Chinese New Year
January - February
This seven-day holiday is one of the most important in the Chinese calendar and is referred to as Golden Week. There are noisy celebrations with fireworks, family reunions where older relatives give youngsters red envelopes with cash, and lion dance performances. Most businesses reopen on the sixth day with spring dinners for employees.
Location Countrywide, China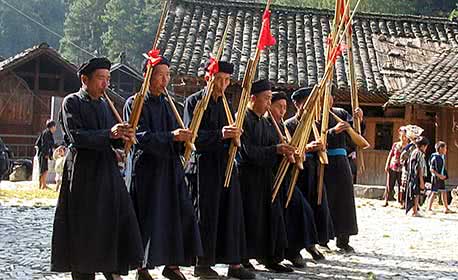 Lusheng Reed Pipe Festival
September
This is a popular four-day festival celebrated by the Miao ethnic minority of Guizhou. The Lusheng reed pipe dates back to the Tang dynasty and, as a symbol of Miao history, is played throughout the festival at ceremonies and performances of traditional dances. There are horse races on the third day and bullfighting on the fourth.
Location Lusheng, China
What Others Say
Here is a small selection of the kind words our clients have said about us recently.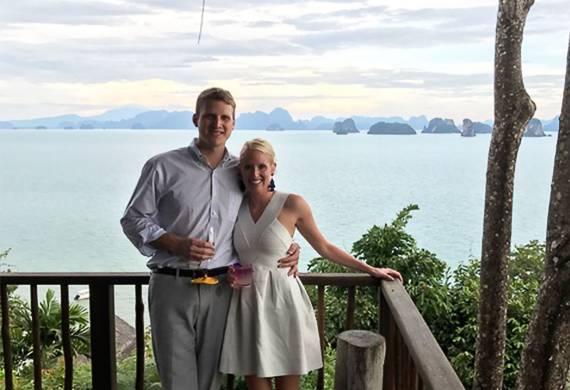 A Couple from Atlanta,
Georgia All the logistics and ground transportation were executed

flawlessly.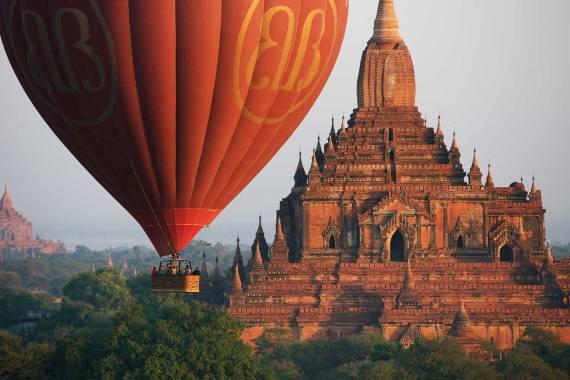 A couple from
Germany Remote Lands was absolutely first rate. Everything went very smoothly and more than fulfilled our

expectation.