Festivals
So much in Asia depends on the calendar. In February in Beijing, more than 20 million people all set off fireworks to celebrate Chinese New Year. In Nagaland in India, tribes from all over the region meet to compete, dance, and celebrate. In Thailand, spectators look on as celebrants perform bizarre rituals at the Nine Emperor Gods Festival.
With an intimate and unique knowledge of Asian culture, Remote Lands knows the importance of experiencing culture the right way. Whether you want an up-close view of the Sing-Sing festival in the Asaro Valley of Papua New Guinea or a quiet walk through the Sapporo Snow Festival in Japan, Remote Lands can give travelers the best possible experience on their celebrations throughout Asia.

July

Georgia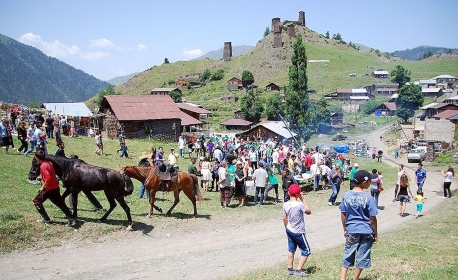 Tushetoba
The summer Tushetoba festival is held at Tusheti National Park, celebrating Tushetian cultural heritage and is traditionally opened with horse racing. While the horseracing is the highlight, other cultural shows and events take place, including traditional cheesemaking, shepherding, and embroidery. Tusheti National Park is one of Georgia's most well-known hiking areas.
Location
Tusheti National Park, Georgia
Art-Gene
The annual Art Gene festival at the Tbilisi Open Air Museum of Ethnography features traditional singing and dancing to celebrate Georgian artistic culture, particularly the region's popular polyphonic singing. Other events in the past have included ballet and craft-making. Events are held around Georgia and then culminate with the annual festival in July.
Location
Tbilisi, Georgia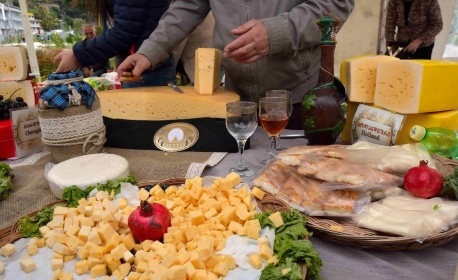 Cheese Festival
The annual Cheese Festival in Georgia celebrates Caucasian cheese-making. Each region has their own flavors, from the dambal-khacho to spicy Guda matured in a bag made of sheepskin. In 2015 the festival became international and includes Armenia and Azerbaijan who share in the Caucasian tradition of cheese-making, the festival moving to different locations depending on the outcome of the events.
Location
Countrywide, Georgia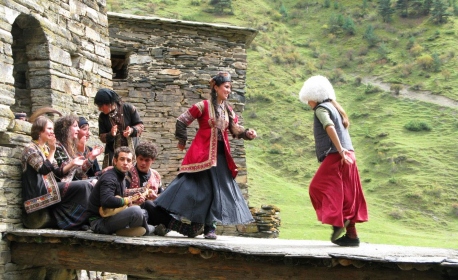 Shatiloba
A vibrant cultural festival held in the rarely visited region of Shatili, Shatiloba takes place in the highlands region of Khevsureti near Chechnya, featuring horse races, traditional music, Georgian wrestling and folk dancers. Attended by very few outsiders, the rugged region is famous for its adventure sports.
Location
Shatili, Georgia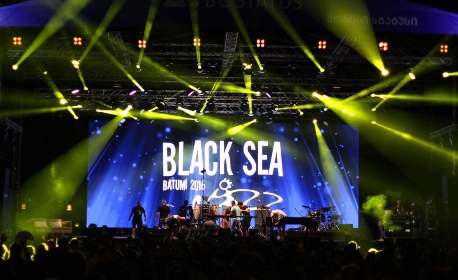 Black Sea Jazz Festival
Held in Batumi, Georgia's Las Vegas on the Black Sea, the Black Sea Jazz Festival is the most important jazz music event in the region and today includes a variety of musicians and styles — with recent years including Snoop Dogg, Robert Plant, and Lauryn Hill.
What Others Say
Here is a small selection of the kind words our clients have said about us recently.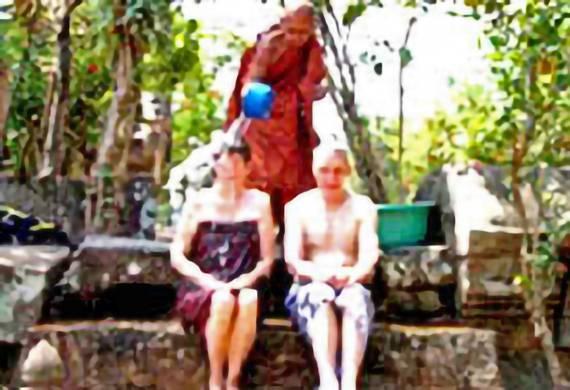 Marion & Carl - Austin,
TX We had been to Siem Reap before ... but this trip was truly one-of-a-kind, an insiders look into the life and culture of the Cambodian people, truly a trip of a

lifetime.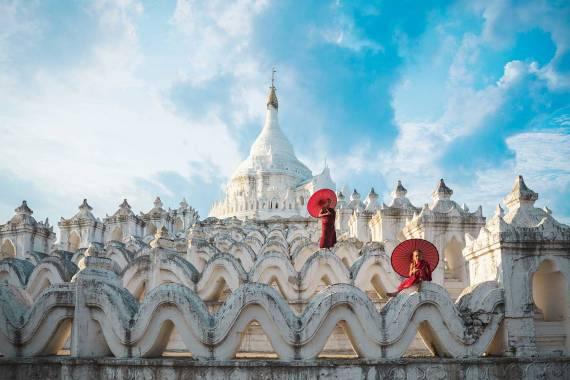 A couple from New
York Remote Lands planned a wonderful trip for us to Myanmar. The itinerary included many unique stops that would not have been available to us in a packaged

trip.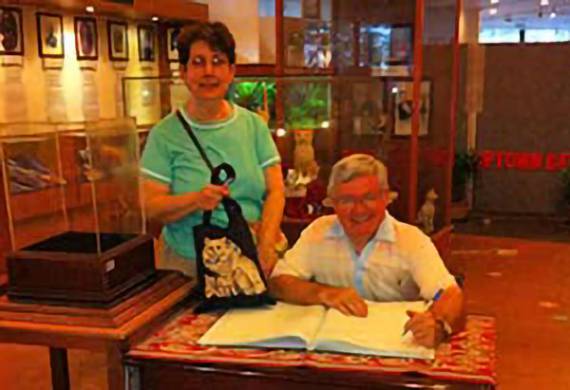 A couple from
Alabama It was a fantastic trip. The coordination of everything was very well

done.