Festivals
So much in Asia depends on the calendar. In February in Beijing, more than 20 million people all set off fireworks to celebrate Chinese New Year. In Nagaland in India, tribes from all over the region meet to compete, dance, and celebrate. In Thailand, spectators look on as celebrants perform bizarre rituals at the Nine Emperor Gods Festival.
With an intimate and unique knowledge of Asian culture, Remote Lands knows the importance of experiencing culture the right way. Whether you want an up-close view of the Sing-Sing festival in the Asaro Valley of Papua New Guinea or a quiet walk through the Sapporo Snow Festival in Japan, Remote Lands can give travelers the best possible experience on their celebrations throughout Asia.

June

Malaysia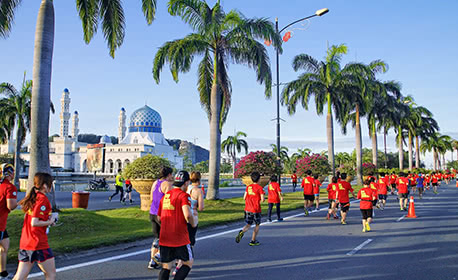 Borneo Marathon
April-June
Known as "the beautiful run," the Borneo marathon takes place along the palm-fringed, coastal roads of the island of Kinabalu in Sabah. Participants can take part in the full marathon (26.2 miles) or half marathon (13.1 miles) or the 10 km run (just over 6 miles). Spectators line the route, creating a festive atmosphere.
Location Kinabalu, Malaysia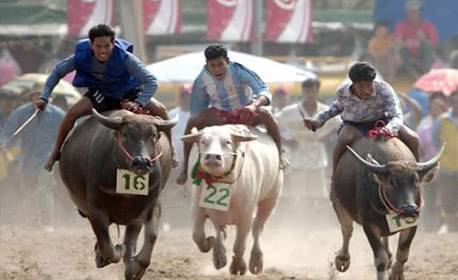 Buffalo Race Festival
June
This two-day festival is celebrated by the Bisaya people of Sarawak and attracts visitors from all over. The Bisaya honor their buffalos with a carnival featuring dance and music performances, traditional food and handmade crafts. The highlight is an exciting bareback buffalo race between teams from Limbang, Sabah and Brunei.
Location Sarawak, Malaysia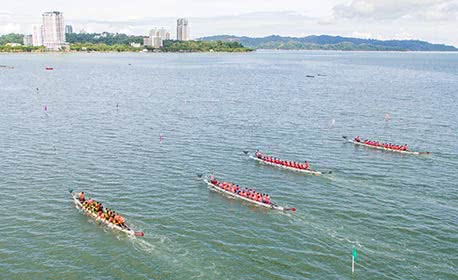 Sabah Dragon Boat Race
June
This increasingly popular event attracts boat racing teams from Hong Kong, China, Japan and the rest of Malaysia to Likas Bay in Sabah. Spectators flock to see the colorful boat race as the teams beat their drums to synchronize their paddling. There are local gourmet delicacies, while music and dance creates a carnival atmosphere.
Location Sabah, Malaysia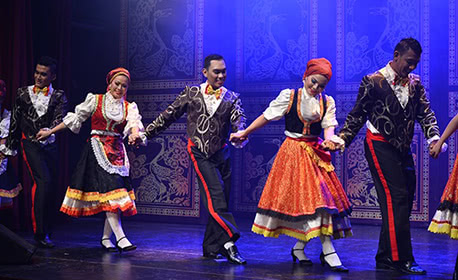 San Pedro Fiesta
June
For decades, the descendents of the Portuguese settlers of Melaka have held an annual festival in honor of the patron saint of fishermen and now the week-long San Pedro fiesta is popular with tourists from all over who come for the bazaars, the fairground, concerts, cultural performances and the procession and feast on the final day.
Location Melaka, Malaysia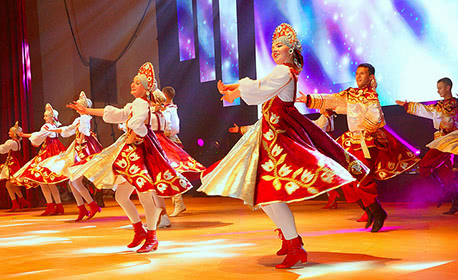 Sabah International Folklore Festival
June-August
Folk dance ensembles from around the world are invited to perform and share their traditions and culture through dance and music at the Sabah Cultural Center. The multi-day event features demonstrations, workshops, folk art exhibitions and a food fair alongside performances of international classical dance.
Location Sabah, Malaysia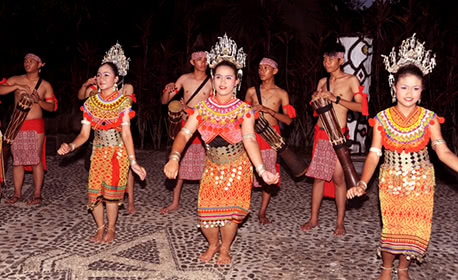 Gawai Dayak Festival
May 31-June 1 annually
For this two-day harvest festival and public holiday, the indigenous Dayak people of Sarawak come together to give thanks. The colorful celebration attracts locals and visitors from all over Malaysia who come to see the traditional costumes, the procession and beauty pageant, folk dancing and singing and to share authentic food.
Location Sarawak, Malaysia
What Others Say
Here is a small selection of the kind words our clients have said about us recently.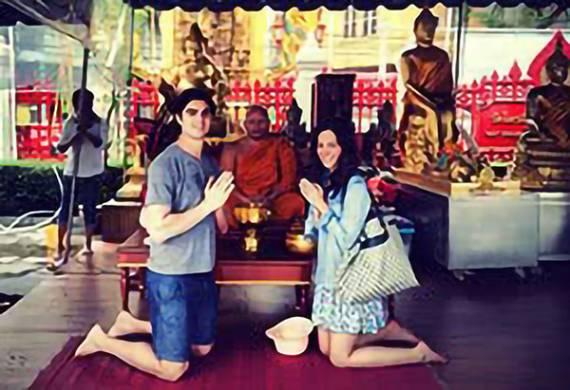 A couple from New York
City The entire trip was fantastic!...And our guides were perfect!...I can't wait to travel with you guys

again!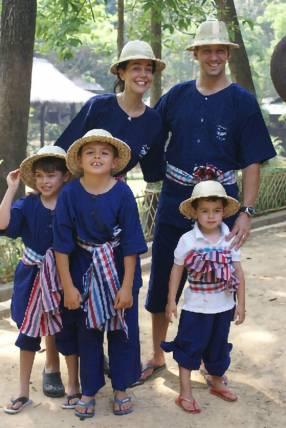 A French couple from
Dubai We would really like to thank the team at Remote Lands for organizing such a perfect holiday for our

family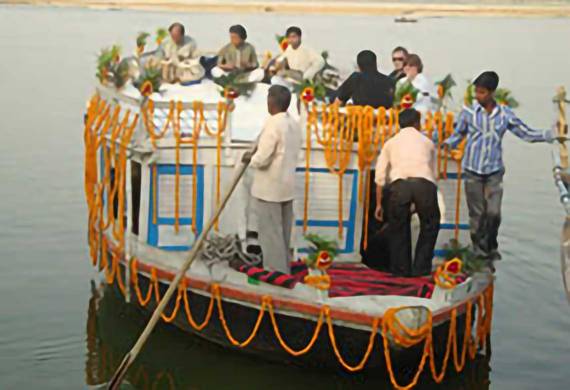 A couple from
Australia Your service was excellent, and as a matter of fact we felt slightly overindulged in luxury and too well looked after at some

moments.