Festivals
So much in Asia depends on the calendar. In February in Beijing, more than 20 million people all set off fireworks to celebrate Chinese New Year. In Nagaland in India, tribes from all over the region meet to compete, dance, and celebrate. In Thailand, spectators look on as celebrants perform bizarre rituals at the Nine Emperor Gods Festival.
With an intimate and unique knowledge of Asian culture, Remote Lands knows the importance of experiencing culture the right way. Whether you want an up-close view of the Sing-Sing festival in the Asaro Valley of Papua New Guinea or a quiet walk through the Sapporo Snow Festival in Japan, Remote Lands can give travelers the best possible experience on their celebrations throughout Asia.

April

Philippines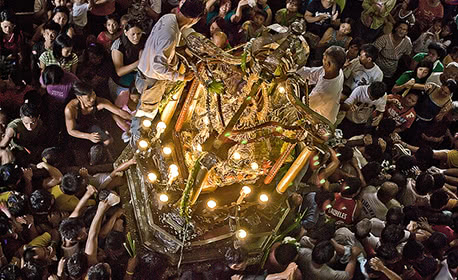 Turumba
April-May
A statue of the Blessed Virgin Mary is enshrined in Pakil in Laguna and every year between the Friday before Palm Sunday and Pentecost Sunday, the women of Pakil carry the image into the city and commemorate the 'Seven Sorrows of Our Lady' by performing seven 'Turumbas,' which are wild dances performed in homage to her.
Location Laguna, Philippines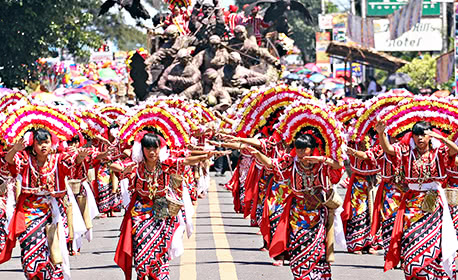 Kaamulan
February-April
This week-long celebration is one of the few ethnic cultural festivals in the country. Held in Malaybalay, it commemorates the anniversary of the establishment of Bukidnon as a province and honors the culture of the tribal groups in the region. Traditional tribal costumes are worn and the people perform their native dances in the streets.
Location Malaybalay, Philippines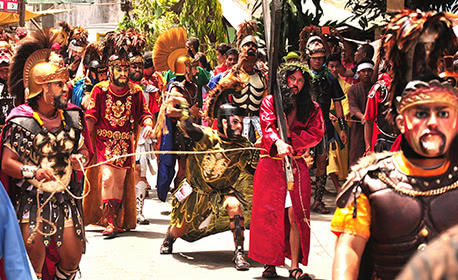 Moriones
March-April
This week-long festival takes place throughout Holy Week on the island of Marinduque. Locals dress in colorful Roman armor and costumes and parade in the streets. Stories are reenacted and on Good Friday, the men march through the streets, whipping themselves to reflect the suffering of Christ in order to absolve themselves of sins.
Location Marinduque, Philippines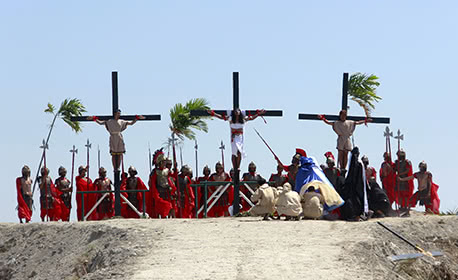 Maleldo/Cutud Lenten Rites
March-April
This traditional religious ritual takes place annually on Good Friday. In a rice field outside the city of San Fernando, repentant sinners are tied and nailed to a cross with stainless steel, disinfected nails, in a re-enactment of the crucifixion of Christ. Penitents take part in order to cleanse themselves of their sins.
Location San Fernando, Philippines
What Others Say
Here is a small selection of the kind words our clients have said about us recently.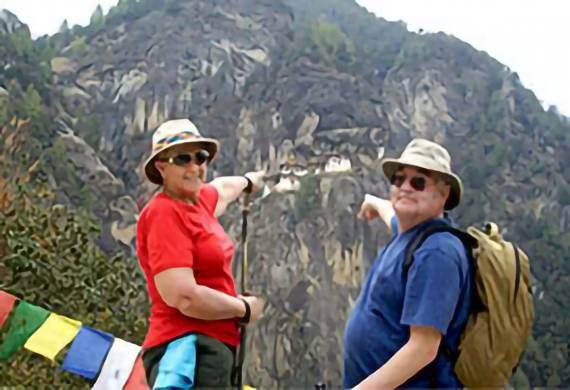 A couple from
Toronto We wanted to visit hospitals, a nursing class, and a school classroom to interact with the local people, and Remote Lands was able to arrange all of this for

us.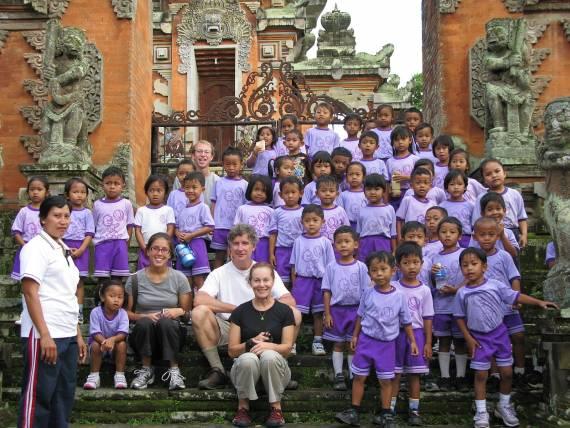 Peter & Bryna, New
Jersey We are intrepid travelers who love to get off the beaten track to explore. Remote Lands did a great job of arranging our trip to some of the less trodden parts of

Indonesia.