Why We Love This Hotel
Location: This 1931 hotel is one of New Delhi's most recognizable buildings, located in centrally located on Janpath, the old Queensway. Shopping is steps away and it's just a 30-minute drive from the airport.
History: Aside from art, the Imperial has a rich cultural heritage. The hotel's bar Patiala Peg is where Nehru, Gandhi, Lord Mountbatten and Mohammad Ali Jinnah met to discuss the partition of India.
Service: The Imperial is widely considered one of the best hotels in Asia, with a string of accolades to its name.
Read More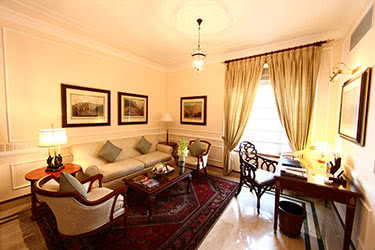 Preferred Hotel