Why We Love This Hotel
Location: Based in the epicentre of the cultural triangle of Sri Lanka the Kandelama is an architectural wonder. Shaped like a bird with its wings drawn out and carved into the side of a mountain overlooking the eighth wonder of the world (Sigiriya), this hotel offers guests something really special.
History: The hotel was constructed between the years 1992-1995 on the outskirts of an area known as Dambulla, thought to be inhabited from as early as the 7th to 3rd century BC. Here, statues and paintings dating back to the 1st century BC can be found in caves.
Service: The Kandelama has won numerous awards for service including the CNN Ultimate Service Award in 2001. It also picked up the Trip Advisor Excellence Award in 2012.
Read More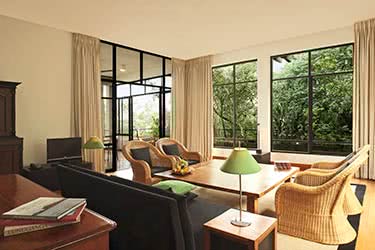 Preferred Hotel