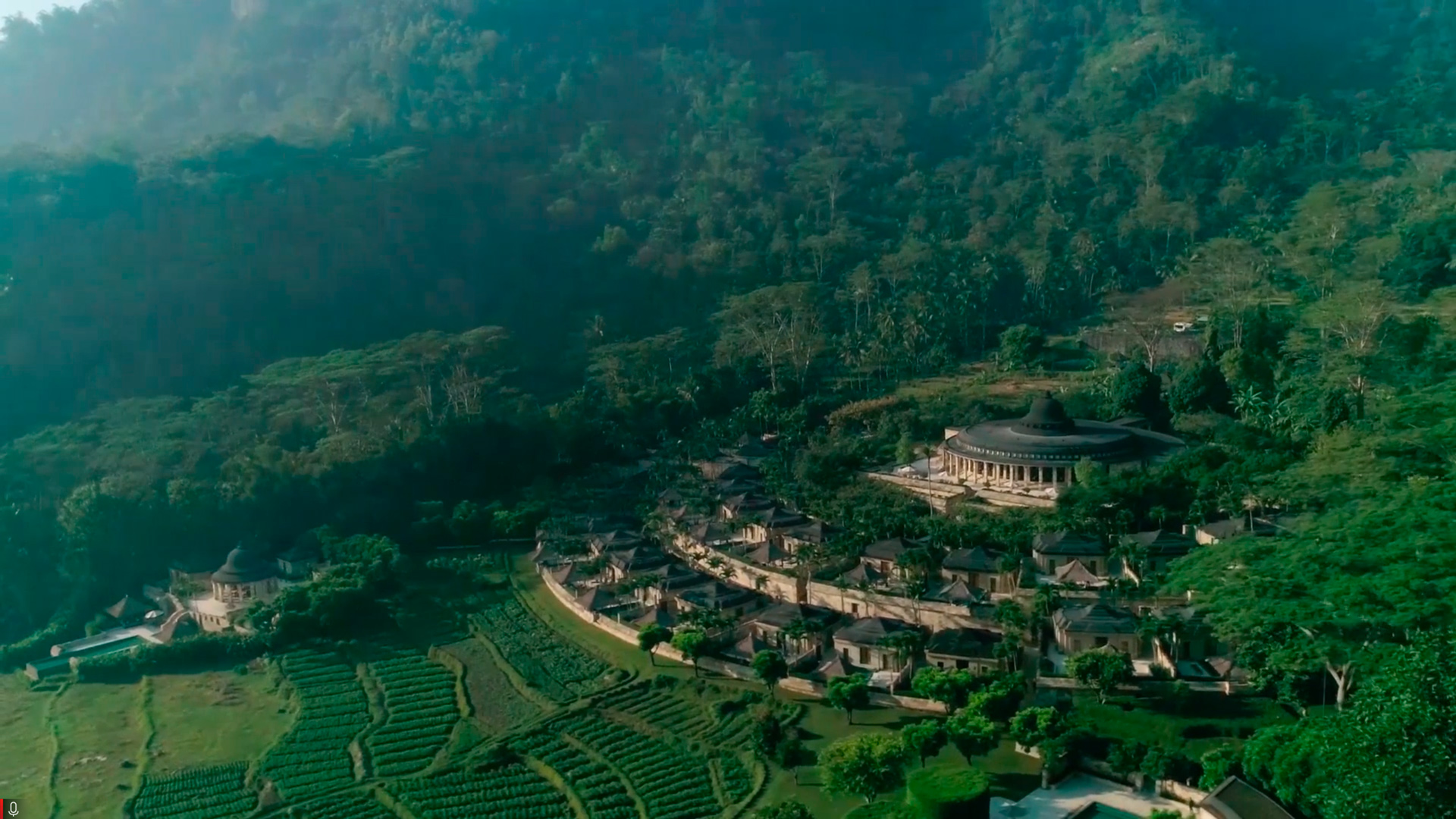 The Grandest Tour
Aman Jet Expedition 2021
October 2 - 23, 2021
We have pulled out all the stops for this ultra-luxe experience:
an Aman Jet Expedition to an unprecedented nine Amans, in nine different destinations.
Japan - Cambodia - Vietnam - Thailand - Bhutan - Turkey - Montenegro - Greece - Italy
$134,888
Starting price per person based on double occupancy
Limited to 8 or 9 couples.
Your Private Jet
Airbus ACJ 318
Fitted with 19 seats (instead of 130)
Lounge configuration
'Cocktail party in the sky' atmosphere
Two pilots, two flight attendants, one chef & one engineer
Floorplan

Download Itinerary
Your journey begins in the east, in the Land of the Rising Sun. Aman Tokyo welcomes you to its sky-high sanctuary perched above the frenetic cityscape of Tokyo.

Aman's first urban retreat balances sleek design and delicate minimalist interiors to create a serene space that is quintessentially Japanese. Dark natural materials and lofty floor to ceiling windows ensconce guests in an atmosphere of urban zen.

Gaze upon the city below from the 30-metre swimming pool that stretches across the skyscape.

Large rooms and suites are furnished in traditional Japanese washi paper sliding doors, blond wood, and furo deep-soak bathtub. Tokyo skyline views include the Imperial Palace Gardens and Mt. Fuji on clear days.

Tokyo's juxtaposition of the ultra-modern and traditional sees neon-lit skyscrapers sit alongside traditional temples and shrines.

The Japanese concept of kaizen, the ethic of continuous improvement, sees tradition adapt and thrive in the modern day. You will be introduced to sushi making, swordsmanship, and tea ceremony by masters of their art and craft.

Sumo, the national sport of Japan commands rigor and ceremony, an artform punctuated with ritual. Meet the giants of this sport for a one-on-one.
2
Amansara, Siem Reap, Cambodia
Leave Japan behind and jet off to Southeast Asia, destination Siem Reap. The ancient Khmer capital is home to famed temple ruins, a growing creative scene, and the stately Amansara.

Once a residence for guests of the king, Amansara's generous space encompasses a main dining room, two swimming pools, Aman Spa, and a gym. Airy corridors and manicured foliage create a serene sanctuary in the midst of the city.

Smart suites are minimally dressed in pale terrazzo and timber, opening up to private courtyards with option of garden or pool.

Take in Angkor Wat's full grandeur at daybreak as the sun slowly illuminates its iconic prangs. In the morning light, survey the temples's incredible detail and geometric precision.

Have your choice of the innumerable temples spread across the UNESCO-designated Angkor area. From vast complexes to lesser-known gems, you will explore from both the ground and the sky in a helicopter.

Seek the modern iterations of olden traditions that hold fast in the rapidly changing town. Haute couture featuring local silk, Khmer acrobatics, and a school of Apsara dance are all in store.

Marking the last night in Cambodia is an exclusive twilight Khmer banquet held on the grand stage of an ancient temple, a resplendent send-off.
3
Amanoi, Vinh Hy Bay, Vietnam
Your private jet carries you to Amanoi's coastal setting for a change of scene and speed. Between the coral-rich Vinh Hy Bay and the diverse landscape of Nui Chua National Park, this is the ideal place to slow it down.

Discreet natural materials, latticed windows, and curving roofs draw on graceful and artfully simple Vietnamese design.

Villas and pavilions showcase grand timber sundecks designed for enjoying natural scenes at your leisure.

Immersive wellness programs takes center stage at this secluded retreat. Be treated to a complimentary massage of your choosing at the lakeside Aman Spa.

Walk from Amanoi to Goga Peak for spectacular panoramic views of Vinh Hy Bay, the East Sea, coastal rock formations and the southern city of Phan Rang.

Relax and play in the bay. Amanoi's private beach allows for romantic picnics, exploration by kayak or catamaran, and a variety of complimentary water sports including Hobie cat sailing, stand-up paddleboarding, windsurfing, and snorkeling.

Ancient Cham fishing villages dotting the bay avail local schools, morning markets, and fisheries ready for discovery. Explore the region by bike, following coastal roads and dirt tracks.
4
Amanpuri, Phuket, Thailand
The grand Amanpuri sets the iconic paradisiacal scene: tropical breeze, white sand beach, blue waters, palm trees, and a coconut drink awaits. This idyllic Thailand escape is a short private jet flight over.

The original Aman resort claims an entire peninsula and time here is yours to enjoy it all.

Each hillside pavilion is dressed in contemporary furnishings and Thai teak trimming. Oversized bathrooms and secluded sundecks with salas overlooking Phuket's west coast are made for leisure and lounging.

Choose amongst Thai, Italian, Japanese, South American and Mediterranean dining options, all utilizing fresh farm-to-fork flavors found locally. Or, go off the menu and design your own private dinner at your picturesque destination of choice.

The Holistic Wellness Center is all about you, with therapies and programs tailored to meet your personal goals whether relaxation or transformation.

Cruise the stunning turquoise waters of Phuket in style aboard a yacht. Sip champagne on the deck as you take in miles of white-sand fringed coastline, limestone karsts, and countless islands beneath sunny skies. Then, view the whole scene from above in a private helicopter.

Amanpuri's Beach Club is fully equipped with world-class water sports equipment and activities that ensure you make the most of the tropical sun and sea.
5
Amankora, Thimphu, Bhutan
Transition from sea to mountains, your private jet takes you next to the small Buddhist kingdom of Bhutan tucked along the Himalayas. Station yourself in Thimphu where Amankora lodge sits amid highland pine forest.

Amankora was the first resort in Bhutan, with lodges across five valleys. Contemporary design with rustic elements connect each lodge to its setting.

Simply-fashioned rooms feature king-size beds, traditional wood-burning stoves, and standalone terrazzo-clad bathtubs. Banquette window seats serve as an idyllic spot to take a cup of Bhutanese sweet tea with sweeping valley views.

Treat yourself to a herbal mineral soak in a Bhutanese hot-stone bath, an Amankora speciality.

Delve deeper into the workings of the kingdom through drinks and discourse with dignitaries.

Thimphu is the country's capital and biggest city. An array of restaurants and coffee shops sit alongside monasteries and old fortresses. Stamps can be commissioned at the General Post Office and traffic lights do not exist.

Of all monasteries, the most famed is Tiger's Nest which hangs on a cliffside almost 3,000 feet above Paro's valley floor. We recommend taking the opportunity to make a pilgrimage to this sacred site.
6
Amanruya, Bodrum, Turkey
Your next Aman is Amanruya, a Mediterranean-tinged stone retreat on the Bodrum Peninsula, among the scattered remains of the ancient Greek and Roman eras.

With olive groves and meandering pebble pathways, Amanruya has a Mediterranean village-like feel. Each detail is meticulously-designed with local materials including Antalya marble; we particularly like the pergola daybed overlooking the heated private pools.

Amanruya's stone pavilions all open onto picturesque gardens with private swimming pools and open views of the Aegean. Nearly a mile of private pebble beach skirts the base of the resort's hilltop position.

Above: the wine cellar at Amanruya.

Visit the medieval Bodrum Castle (above), and take a day trip to Ephesus, a Unesco World Heritage site dating back to the 10th century BC. If you wish, you may also try pottery making, a Turkish tradition since the early days of the Ottoman Empire.

Above: The amphitheater at the ancient Hellenic city of Stratonikeia, approximately one hour from Amanruya via private transfer.

Visit the quaint artisanal village of Etrim, famous for their hand-knotted carpets.
7
Aman Sveti Stefan, Montenegro
In the small Balkan country of Montenegro, Aman Sveti Stefan is an 80-acre estate comprised of its namesake island, the historic Villa Milocer, and the isthmus and coastline in between.

Sveti Stefan island harbors hand-restored stone buildings connected by cobbled lanes and handsome courtyards. Exposed stone walls and rustic wood furniture are reminiscent of authentic Montenegrin fishermen's cottages.

Villa Milocer, a haven ensconced by pine-cloaked mountains and pink-sand beach, was once a royal summer residence. Fireplaces, Juliet balconies, parquet flooring, and deep wool rugs bedeck each room.

Seabass, octopus, and rock oysters direct from the Adriatic accompany locally sourced cheeses, olive oils, herbs, and pasture-fed beef straight to your table.

Milocer Beach is steps from The Villa, a necklace of sun loungers fringe the Adriatic blue right on its doorsteps.

The standalone spa employs an ethnobotanical approach to treatments utilizing natural local ingredients and herbs such as mint, wild honey, oats, raw sugar, lavender, and palmarosa.

Spend an afternoon at nearby Kotor, a charming Baroque town with orange terracotta rooftops. Churches, restaurants and cafes, and boutiques line the winding streets and squares.
8
Amanzoe, Peloponnese, Greece
Jet west to Mediterranean climes. A helicopter transports you to mythical Peloponnese, a peninsula in the south of Greece.

Amanzoe, a sublime homage of hewn marble, Doric columns, and open space, sits sentinel atop a hill of olive groves overlooking the bay.

The 82-feet main pool with wraparound terrace is complemented by four more pools at the Beach Club.

Colonnaded pale stone pavilions with simple contemporary interiors give way to expansive sea and countryside vistas, best enjoyed from the spacious garden terrace, sunk marble bathtub, and private pool.

The indented Peloponnesian coast offers miles of pristine Mediterranean beach and cobalt waters ideal for yachting. Amanzoe's Beach Club is set in a sheltered bay with its own private beach so guests can enjoy the Aegean blue all to their own.

Short boat rides away are Spetses and Hydra islands, both car-free and perfect for slow-paced afternoon exploring.

In complement to the significant ancient structures of the Eastern world, you will also visit the Acropolis of Athens, arguably the most important ancient site in Western civilization. The Parthenon, a temple dedicated to Greek goddess Athena, a crown atop Athens.
9
Aman Venice, Venice, Italy
The last private jet flight delivers you to the venerable Aman Venice, set in one of the city's great palazzos on the Grand Canal. A befitting finale on the grandest journey.

Calm rooms are filled with natural light and dressed in earthy tones of cool grey, ochre, and white. Signature Suites offer elaborate touches with carved ceilings, wood panelling, and silken wall coverings.

The only of the great Italian palazzo to feature two gardens, Aman Venice harmonizes its signature tranquillity with Venetian grandeur.

In a city of tradition and opulence, Aman Venice celebrates simplicity and authentic flavors in its dishes.

Iconic landmarks and hidden gems reveal themselves as you explore Venice how you wish with your private guide.

The Grand Canal by gondola, one of the most iconic experiences in the world, done exclusively Aman style.

Venice's art museums are amongst the finest in the world, displaying both historical and modern masterpieces.
Catherine Heald
Co-Founder & Ceo
Remote Lands
Catherine is an adventurer, an Asiaphile and a serial entrepreneur. She describes her greatest fear in life as mediocrity, and her second greatest as boredom -- and the combination being the stimulus for Remote Lands. A former software engineer, technology entrepreneur and founder of three software companies since 1989, she considers herself lucky to have found her true calling at the age of 42, and to have been able to turn her life's passion for Asian travel into her profession.
Wanderlust is in Catherine's blood, inherited from her great-grandparents from Pittsburgh who circumnavigated the world multiple times in the 19th century on Asian art and antique-buying trips. Catherine's Asia obsession began back in 1985 when she read James Clavell's 'Tai Pan' and was instantly smitten. She had already lived in France and had traveled widely throughout Europe, but she had never been to Asia, and was determined to go. In 1987 she flew to Hong Kong with two phone numbers in her pocket and her total savings of $1,000, got a job selling Apple computers, and ended up staying for seven years -- travelling constantly all over Asia and the world for both business and pleasure.
Read Bio
Stay at an unprecedented nine Amans in just one journey.

Fly aboard an Airbus 318, fitted with just 19 seats (instead of 130) and furnished with sofas and coffee tables, encouraging a "cocktail party in the sky" atmosphere.

Special experiences curated by the Asia travel specialists at Remote Lands.

Explore UNESCO World Heritage sites in Asia and Europe.

You will have your own private driver and guide at your disposal throughout the journey, allowing you the freedom and flexibility to choose your own path.
The Grandest Tour
October 2 - 23, 2021
At a Glance
Aman Tokyo

Tokyo, Japan

3 Nights

Amansara

Siem Reap, Cambodia

2 Nights

Amanoi

Vinh Hy Bay, Vietnam

2 Nights

Amanpuri

Phuket, Thailand

2 Nights

Amankora

Thimphu, Bhutan

3 Nights

Amanruya

Bodrum, Turkey

2 Nights

Aman Sveti Stefan

Montenegro

2 Nights

Amanzoe

Peloponese, Greece

3 Nights

Aman Venice

Venice, Italy

3 Nights

Remote Lands is the world's leading tour operator focusing on luxe and intrepid Asia.
Travel with us and you will experience the finest that Asia has to offer, from the very best hotels to unique experiences with remote cultures far from the beaten path. Our attention to detail, personalized service, creativity, and deep knowledge of Asia set us apart and guarantee you many an enthralling tale of adventure upon your return home.
Featured on: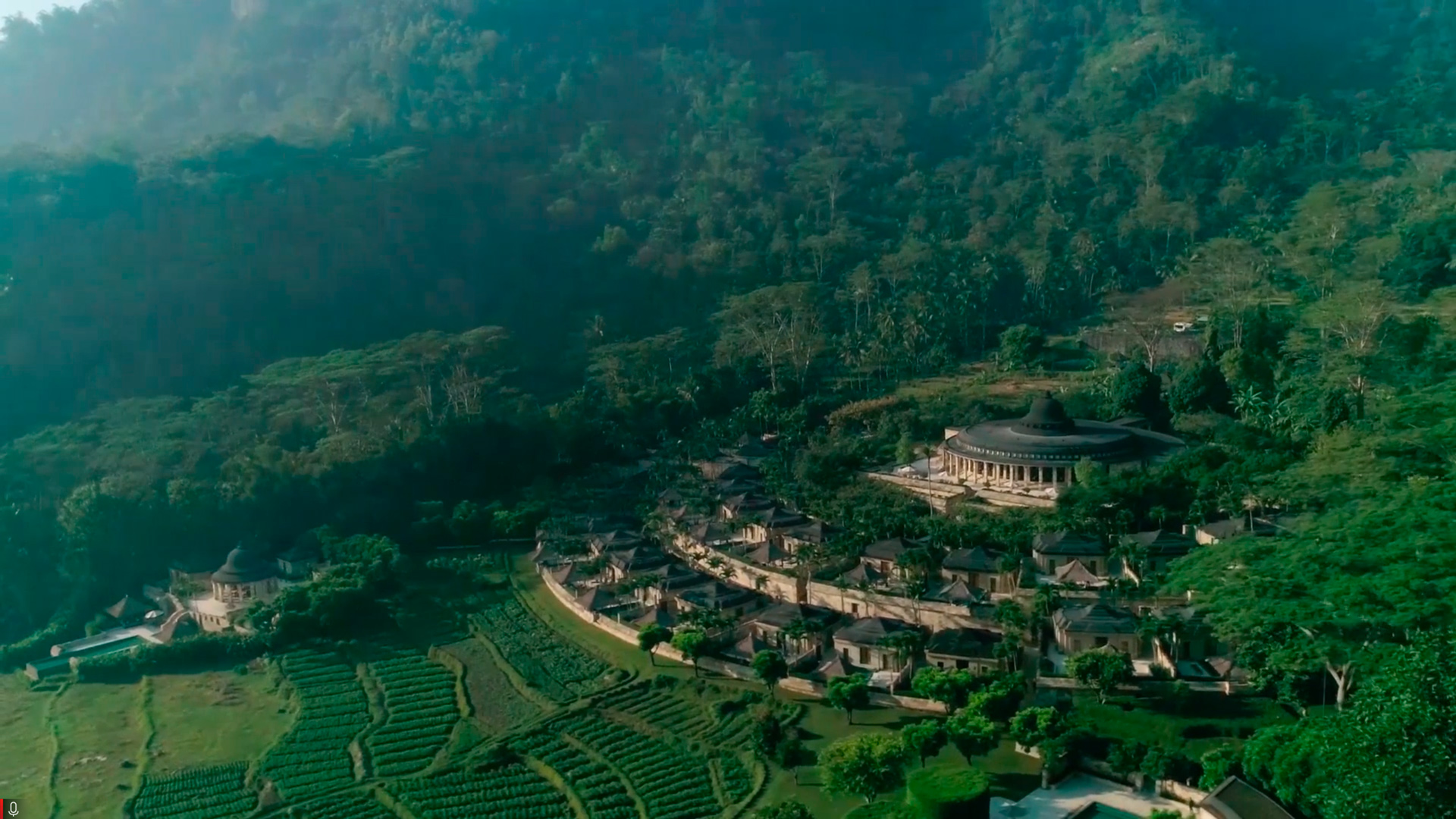 The Grandest Tour
Aman Jet Expedition
October 2 - 23, 2021