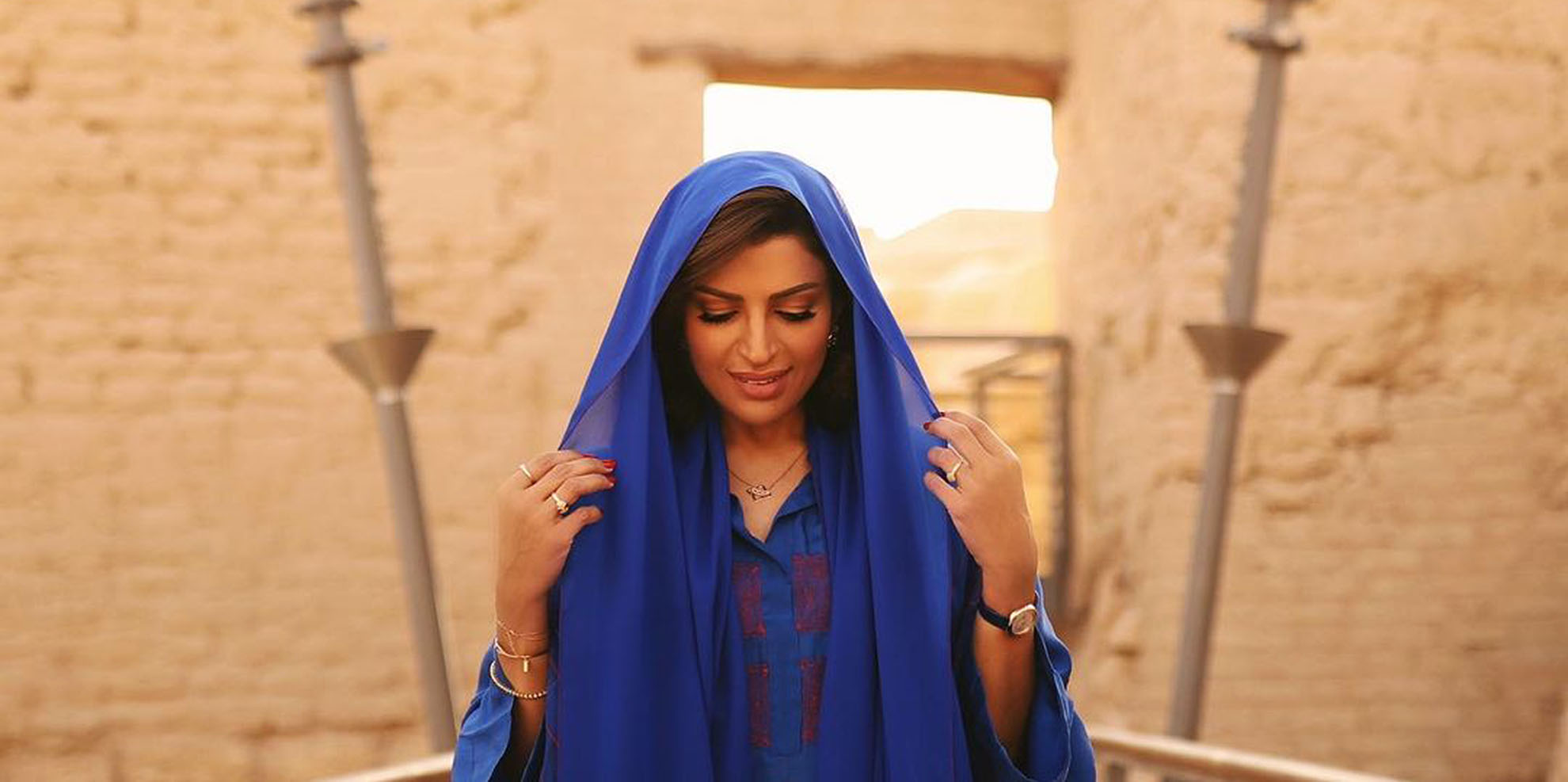 The culture of Arabia has a rich tradition of storytelling, and Diriyah is replete with lore.
So it is no surprise to hear Norah Al Yousef—now based in Riyadh but with deep familial roots in Diriyah—wax lyrical on her ties to a place that many Saudis consider to be the beating heart of their civilisation. Today, the UNESCO World Heritage site has been restored to its former glory and is poised to become a cornerstone of the Kingdom's tourism offerings. Its resurgence is especially meaningful for Al Yousef, who has mined ample inspiration from the ancient capital, where the first Saudi dynasty was founded in the 18th century.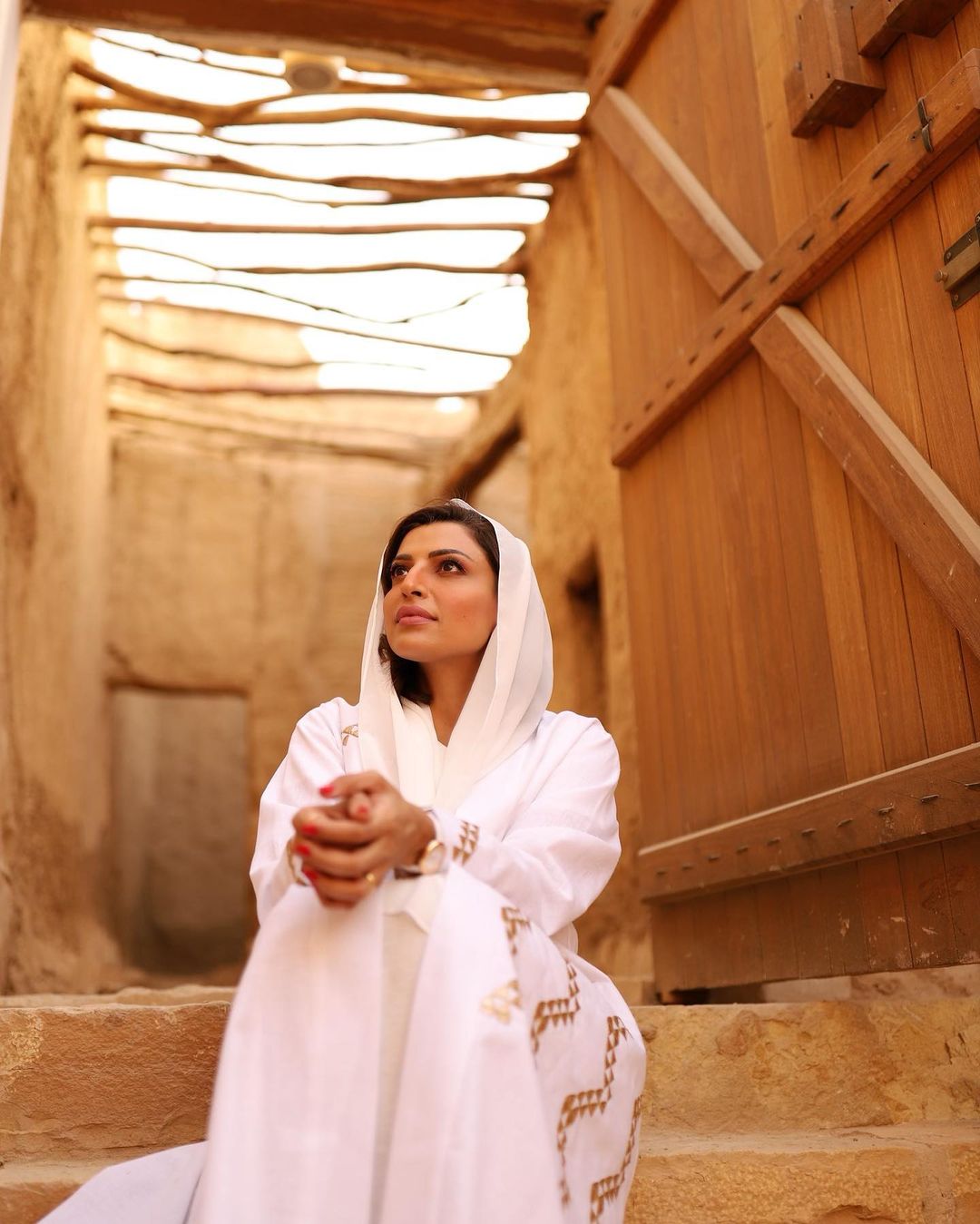 "Diriyah means so much to me," says the banker, who is also the founder of travel company Ayna Ana Travel Co, and one of Saudi Arabia's most prominent social-media travel influencers through her Ayna Ana channels. "In many ways, I feel as though it has shaped the person I am today."
The embodiment of a modern Arab woman, Al Yousef spent her formative years and began her finance career in Riyadh, before striking out for a six-year stint in Geneva, Switzerland, where she held the position of a Vice President in wealth management at financial services giant JP Morgan.
Now back in the Saudi capital, she is a Director in Wealth Management at UBS Bank. She gets to nurture her passion for travel through Ayna Ana, curating bespoke adventures for clients and relating her experiences of other countries and cultures to her Instagram fanbase, which today numbers over 40,000.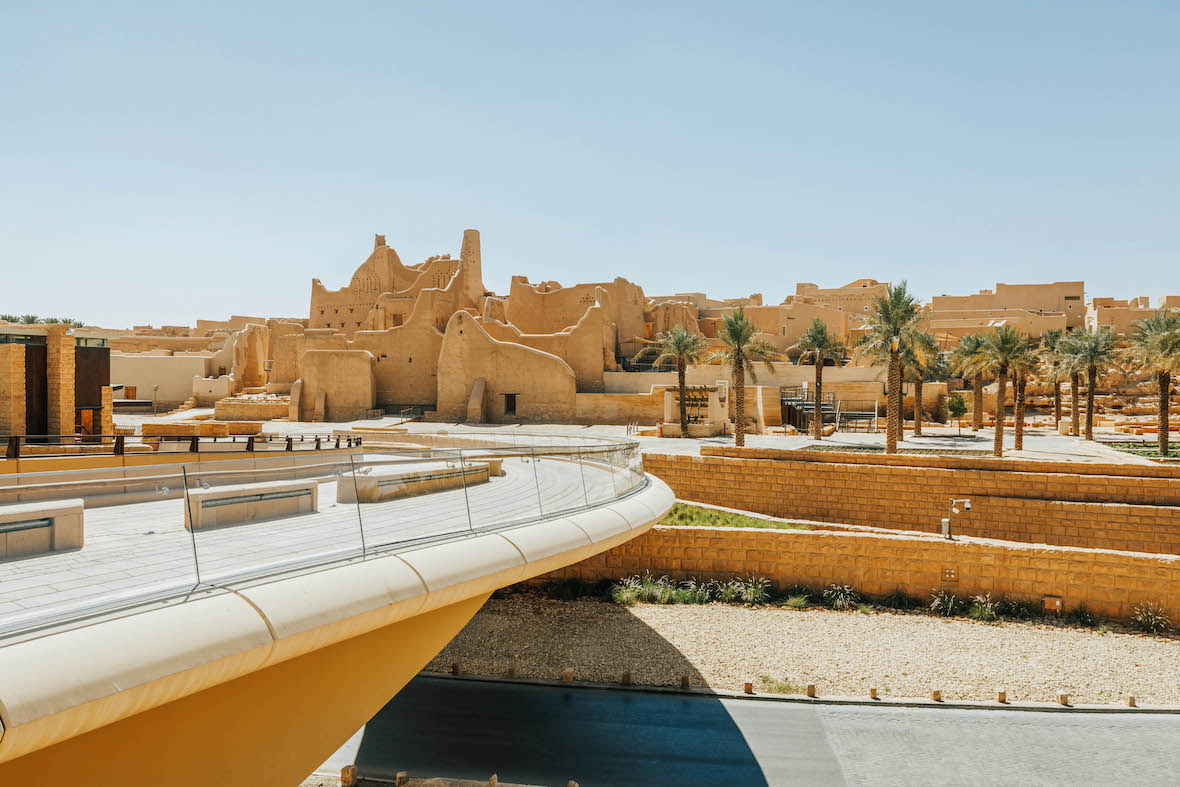 But Al Yousef has never lost touch with her roots despite her penchant for globetrotting. She attributes her fascination with people and places to childhood storytelling sessions at the Al Yousef family farm in Diriyah.
"My ancestors are from Diriyah, and I grew up listening to my father and grandmother tell tales of the old times," she recalls. "They would explain the architecture and heritage. They'd describe how they built the mud-brick houses; how homes were cooled during the hot summer days; how people lived without electricity and creature comforts; how my grandad planted date palms in the family farm. Of course, they repeated the same things every time I visited. But I never got tired of listening!
"Those stories instilled in me a love for culture and discovery. When I travel to destinations, my first instinct is to learn about their history and culture. I can relate that directly to the stories my father and grandmother told me about how they lived."
Al Yousef has whetted that appetite for discovery extensively since those youthful days. Her time in Geneva with JP Morgan was, she says, a challenging but transformative period where she built confidence and character by stepping out of her comfort zone.
"It was a big step for me to go out into the world alone," she says. "I'm so thankful that I did it. When life is at its most challenging, you can gain the most. It drives you to greater heights."
Travel highlights, meanwhile, include Japan—a country she describes as "a mind-blowingly different paradise of culture, history and delicious cuisine". Current destination priorities include Scandinavia and Southeast Asia, where Vietnam and Cambodia are top of her bucket list.
Yet while nobody could call her a homebody, Al Yousef has been proud to represent her country, and the Arab world in general, overseas.
"It has been an honour for me to travel the world as a proud Saudi woman," she says. "Everywhere I've been, people have approached me to ask me about Saudi Arabia and the Middle East, and I've been happy to share my passion and my knowledge."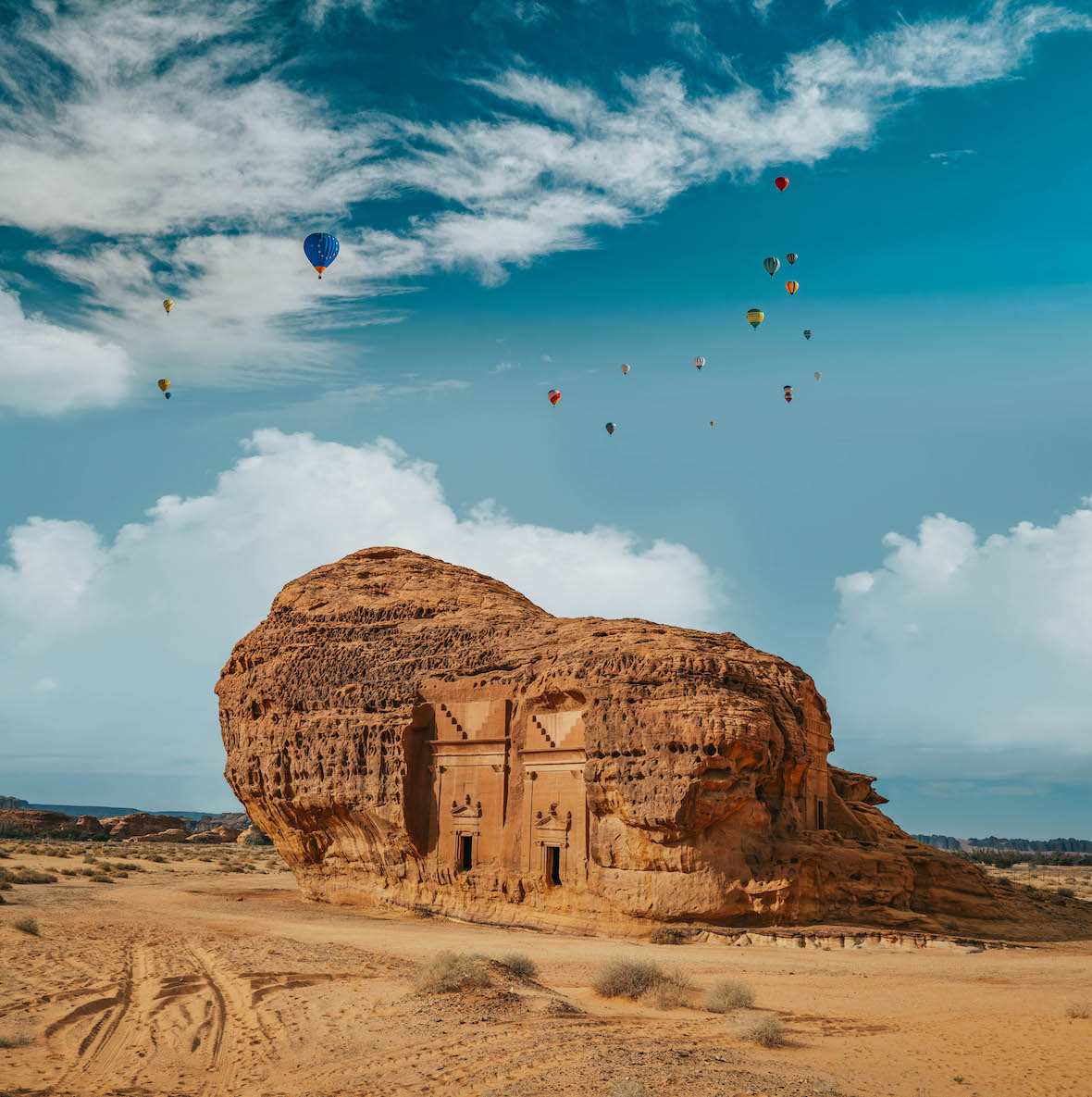 Indeed, Al Yousef is evangelical about the potential of Saudi Arabia as a travel hotspot. And with a host of intriguing — and relatively unexplored — highlights in its armory, the country is certainly creating a buzz among travellers seeking something new.
Travel hotspots in the nation range from ancient sites such as Diriyah and the ruins of Al Ula to the pristine islands dotted in the Red Sea near the towns of Umluj and Al Wajh and the mountainous south where summer rainstorms bring greenery to dramatic mountain viewpoints and local men wear fragrant crowns of flowers in their hair. Popular activities include hiking and touring the historic village of Rijal Alma. Among the sites worth visiting in northwestern Saudi Arabia is Wadi Tayib Ism, a narrow valley between two cliffs where local residents believe Moses landed when he crossed over the sea from Egypt. The area also boasts excellent Red Sea diving.
Al Ahsa oasis, meanwhile, is an excellent place to explore the kingdom's culture, which varies from region to region. Located in the east — a quick train ride or flight from Riyadh — the area's urban center is called Hofuf. Use it as a base to explore sites like the Al Qarrah caves, which stay cool in the summer, and the Qasariah souq.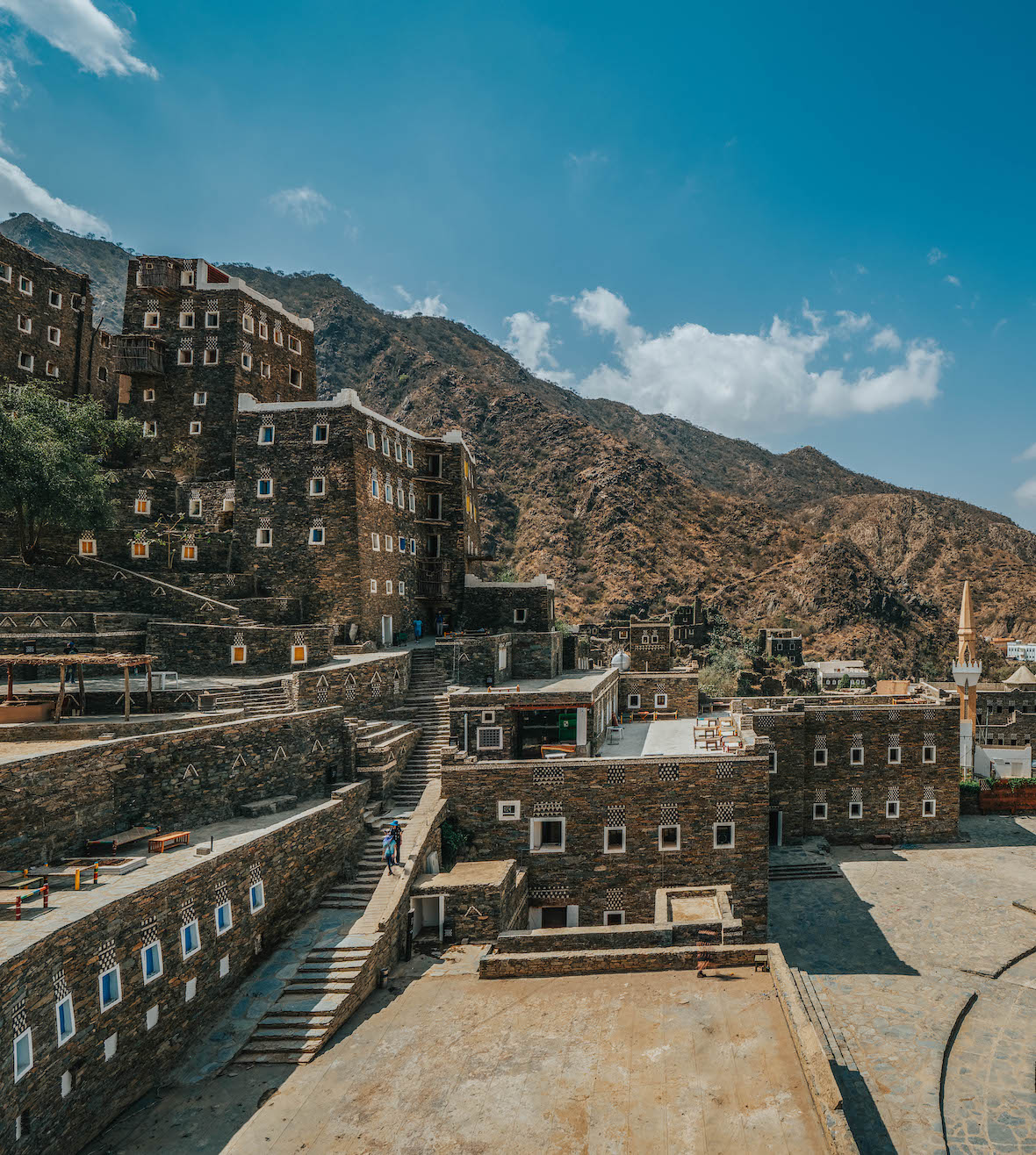 Despite being a self-confessed sufferer of FOMO, Al Yousef has in some ways relished the enforced pause that Covid-19 has provided. She has used the downtime to reconnect with the myriad wonders on her doorstep.
"I've been happy to explore my country during the pandemic," she says. "It's been a blessing in disguise. When I travel around Saudi Arabia, it amazes me to see how deep its culture and history are. It's like its own continent. There are fascinating differences between regions. Different clothes, different food, different customs. It's the kind of diversity that marks a travel destination out as being special."
Saudi Arabia's leaders believe that a wider audience shares this view. The government is targeting that tourism revenues will account for 10 per cent of the nation's GDP by 2030. In the opinion of travel connoisseur Al Yousef, there's every chance that vision will become a reality.
"The country has the potential to be one of the world's leading tourism destinations," she says. "It has everything."
With Diriyah poised to play a central role in this evolution, it's likely that many future narratives will be written and told about this ancient wonder, and the nation that was shaped around it.