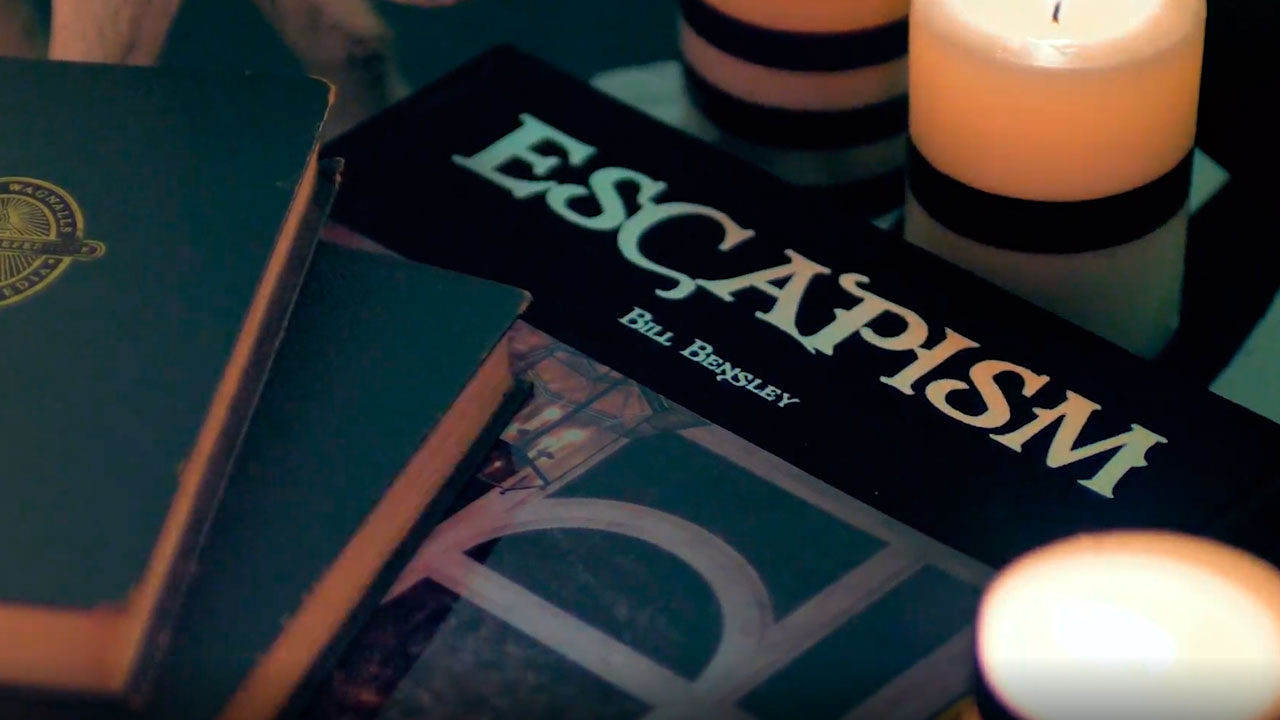 The
Bill Bensley Trail
A private design-focused adventure
featuring the most celebrated work
of star architect Bill Bensley
Brought to you by

Laos, Cambodia, Thailand, Vietnam
Enquire for Details
This journey will be bespoke to you, so pricing can vary.
Embark on a design-focused odyssey through Southeast Asia, staying at four of the most celebrated Bensley hotels.
The Bill Bensley Trail is a small group itinerary that will take you on a meticulously-planned journey, inspired by Bill Bensley's design work. It was designed as a special one-off experience, but is now available to you as a bespoke trip. You'll stay at Bill's magnum opus, Shinta Mani Wild, and enjoy an intriguing glimpse into his his team's creative process, at BENSLEY studio. Depending on Bill's availability, we'll arrange for you to meet the man himself in Bangkok.
If you are a creative, designer, Bensleyphile, intrepid explorer, or luxury hotel aficionado, this incredible journey is for you.
Dear Adventurer, having made Southeast Asia my home for the past 30 years, it is always a joy to welcome newbies, as well as veterans, to the magic of this corner of the world.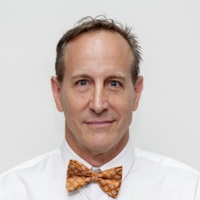 Read more ...
×
Dear Adventurer,
Having made Southeast Asia my home for the past 30 years, it is always a joy to welcome newbies, as well as veterans, to the magic of this corner of the world. I have had the time to explore its diverse beauty and hidden treasures, both through our work at BENSLEY, and my own adventuring.

I hope The Bill Bensley Trail will give you a look into Southeast Asia as I dream it and have experienced it for so many years. By the end of it you will probably realise, like me, that no number of visits - and even a lifetime - is barely enough to take in all of the complexities, wonder and beauty of this corner of the Earth, but you have definitely gotten off to the best start.
— Bill Bensley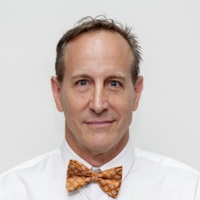 Bill Bensley is a jack of all trades: gardener, fisherman, architect, interior designer, lover of all things natural, and a prolific explorer of as many corners of the Earth as he can. He has brought to life over 200 resorts, hotels, and palaces in more than 30 countries and is on a never-ending quest to create his best work yet.
bensley.com
>instagram.com/billbensley
Bensley Collection Siem Reap
Special Experiences
Here's just a small selection of the special experiences you'll enjoy on The Bill Bensley Trail.
Stay at the acclaimed Shinta Mani Wild

Experience this eccentric rainforest conservation retreat, deep within a national park.

VIP Angkor Experiences

Take an aerial tour of Angkor Wat by helicopter & enjoy a private dinner among the ruins.

MandaLao Elephant Sanctuary

Meet the elephants rescued from loggers and sustained through responsible tourism.

Meet Bill Bensley in Bangkok

Depending on his availability, we'll arrange for you to meet the man himself in Bangkok.

Insider access: BENSLEY Studio Visit

Go behind the scenes of BENSLEY Design Studios for a look into Bill Bensley's creative process.
Rosewood Luang Prabang
The Hotel

Itinerary

More Info
February 2021
"We took great care to source original artifacts, paintings, and illustrations for each individual room by combing through Parisian flea markets, antique stores, and vintage-ware collections. It was important for us to capture how the travelers of the time were hosted and made to feel at home."
— Bill Bensley
"Tucked away in the beautiful Nahm Dong Valley, it is centered around a natural waterfall and its meandering streams, along which you will discover La Grande Maison, the Elephant Bridge, and 23 unique suites, rooms, villas, and hilltop tents (a Rosewood first), all in an architectural style which evokes Laotian-French tropical lifestyle."
— Bill Bensley
The Bensley mantra of minimal intervention is evident on your first stop on The Bill Bensley Trail. Opened in 2018, the Rosewood Luang Prabang seeks not to displace nature, but blend into it. The result is evocative – a forgotten 19th century hill station brought back to life as a 23-room Rosewood resort, telling the story of a bygone era. Our favorite rooms are the hilltop tents – a first for the Rosewood brand.
"Once the estate of Auguste Pavie, a French colonial civil servant and diplomat, who welcomed friends from far and wide, the hotel is the first luxury villa and tent resort in Luang Prabang."
— Bill Bensley
We absolutely adore Luang Prabang – with its easy-going vibe, temples and faded colonial edifices and storybook setting – we've been visiting since ever since Laos flung its doors open in 1989. It's an unusual place to start The Bill Bensley Trail, which is why we picked it. The beauty of staying at Rosewood is that it's away from the touristy center in an undisturbed natural environment.
"Every single room is different, every single room has a reason for being, they tell part of the story of history."
— Bill Bensley
Royal luxury, colonial French explorers, intrepid traders, and colorful hill tribes all serve as Bensley's inspiration for the interior design – all of which is intended to evoke a sense of old-world adventure and exploration while staying here. Above: the view from Rosewood's first foray into "glamping".
The Rosewood Luang Prabang is a microcosm of history, a capsule of 150 years of Laos.
All the hallmarks of Bensley design are showcased, from intricate detail and curious antiques to freestanding bathtubs with a view. The hilltop tents are named and decorated after the hill tribes that inhabit this area of Laos. Having a deep connection with the local area is a key tenet of the Bensley design philosophy.
This unique location deep within a thickly forested river valley provides a secret and private bolthole hidden from the outside world.
Secret corners and hidden nooks and crannies are a recurring theme among Bensley-designed properties, and Rosewood is no different. We love this spot next to the waterfall, perfect for a picnic or sundowner. Bensley's famed attention to detail created an authentic Laotian experience that maintains the luxurious trappings essential for a property of this caliber.
Special Experiences
Meet the Mandalao Elephants
Make friends with the (cutest ever!) elephants at Mandalao, a sanctuary for those rescued from logging camps.
Temple Walk with Buddhism Expert
Follow former monk, Sommaiy, on a spiritual sojourn to local temples, via traditional long tail boat on the Mekong, before enjoying a sunset cruise.
Big Brother Mouse
Your chance to give back in Laos. Visit this charming organization devoted to improving Lao children's literacy, where you can purchase and distribute books at your discretion.
Dinner & Drinks with Bill Bensley
Raconteur and Renaissance Man Bill Bensley will welcome you on your journey over dinner, cocktails, and conversation at Rosewood.
Farm to Table Cookery Class
Join Sebastien Rubis, UN Chef Ambassador, for a wild mushroom and jungle herb scavenge, accompanied by Khmu and Hmong hill tribes, before cooking lessons back at Rosewood.
Laos Buffalo Dairy Farm
One of the more curious experiences on this itinerary, meet the American friends responsible for putting Laotian cheese and ice cream on the map – and doing so in a socially responsible way.
Country

Laos

City

Luang Prabang

Hotel

Rosewood Luang Prabang
Review: Inside Rosewood Luang Prabang
As luxury hotels open at an unprecedented rate across Asia, I find myself asking with each one: "Is there room for another one here?" In the case of the new Rosewood in Luang Prabang, the answer is unequivocally, yes.
Bensley Collection Siem Reap
The Hotel

Itinerary

More Info
February 2021
"The first stop is in Angkor, a place of total serenity mere moments away from one of Cambodia's most exciting towns."
— Bill Bensley
"The Shinta Mani Angkor is all about my interpretation of Jayavarman's wonderful 14th century work at Angkor Wat""
— Bill Bensley
Being inspired by ancient Angkorian architects is one thing, but innovation is the star of the show at the Bill Bensley Collection Shinta Mani Siem Reap, your second stop. Each villa features a swimming pool, gardens, and sundeck in a meticulously-planned layout, which maximizes privacy to create your own personal, enclosed ultra-luxe bubble.
Enter the Kingdom of Angkor, wonder of the ancient world and UNESCO World Heritage site.
Your personal Bensley Butler is armed with unrivalled local knowledge to give you an edge in your temple-hunting. "They know the places that not everyone else knows. The backdoors where you can see monuments pretty much by yourself," Bill says. Above: Remote Lands co-founder, Jay Tindall, explores Angkor Wat camera in hand.
"There are something like 240 faces of Jayavaram at Angkor Thom, and I took that as inspiration, modernized it, and made it contemporary."
— Bill Bensley
The attention to detail throughout the property is astounding, a destination fit for Khmer kings. All fittings are handcrafted Khmer artwork commissioned specifically to fit certain spaces in the villa. Not an inch of space is wasted; even the beds were designed by Bensley himself.
"What Remote Lands guests are really going to enjoy is that it's 100% private."
— Bill Bensley
Because there are only 10 villas, no one is going to disturb you. The villas are cocooned with shady gardens leading to your outdoor bathtub and each has a discreet Bensley Butler who knows all the places Bill likes to shop, as well as his favorite destinations in the nearby Angkor ruins.
"From high-walled facades with intricate Khmer designs to oversized indoor lap pools and tropical gardens, your bi-level, 156-square-meter art deco-inspired villa will raise the bar of luxury."
— Bill Bensley
After an afternoon spent exploring Angkor, relax in your private pool or climb the stairs to your personal sundeck, which doubles as a party deck and trebles as a Champagne bar. On request, your butler will set up a "sky bed" for you to lay out under the same stars as the Angkorian Kings centuries ago.
Special Experiences
Cocktails, Bookended
Start this leg of the trip with cocktails at haute-couture designer Eric Raisina's atelier and complete it with cocktails at artist Christian Develter's Warp Studio.
Angkor Wat
Watch the sunrise over Angkor Wat. Afterward explore the ancient UNESCO ruins with a private guide and driver. Later, take to the skies to see this wonder of the world by helicopter.
Giving Back
his section of the trip is all about getting out into the countryside to meet real people and see the heartwarming work done by local charities – a genuine, non-touristy experience.
Private Temple Dinner
Not content with just touring the ruins of Angkor like everyone else, you'll enjoy a gourmet Khmer dinner in one of the most atmospheric locales we can offer.
Conservatoire of Aspara Dance
Visit Ravynn Karet Coxen's traditional Khmer dance school, a humanitarian program for rural Cambodia under the patronage of HRH Princess Buppha Devi.
Angkor Thom & Ta Prohm Temple
Ditch the crowds and head off-piste to discover these lesser-known but utterly compelling temple complexes. Remote Lands tip: Angkor Thom is Bill Bensley's favorite temple.
Country

Cambodia

City

Siem Reap

Hotel

Bensley Collection Siem Reap
Review: Angkor Luxury At These Opulent Siem Reap Hotels
Traveling to Angkor Wat is the Cambodia experience. However, in what amounts to a cultural, spiritual, and archaeological wonder, travelers sometimes forget that Cambodia's greatest Angkor treasure has attracted some of the finest amenities in all of hospitality.
Shinta Mani Wild
Southern Cardamon Mountains,
Cambodia
The Hotel

Itinerary

More Info
February & March 2021
"In my 30 years of constructing 200-plus hotels, Shinta Mani Wild is the pièce de résistance"
— Bill Bensley
"As an adventure junkie and lover of all things wild, this camp is exactly what I would design for myself."
— Bill Bensley
Welcome to the Shinta Mani Wild, a new concept in travel, a unique design, and the star of The Bill Bensley Trail. Blending into rainforest – about the size of Central Park – in the Southern Cardamom National Park, this property combines the Bensley principle of minimal intervention with conservation and 'wild' creativity. Despite its 19th-century tented camp aesthetics, this is luxury travel for the 21st century, an uber high-end, isolated eco-retreat packed with adventure. Bill's verdict? "It is UNREAL how beautiful it is," Bill says. We agree.
"This is serious business. There's some serious money involved in the poaching trade and I wanted to stop that. That's what 'Wild' is all about."
— Bill Bensley
The national park is part of the largest contiguous rainforest in Southeast Asia and of vital importance to the Cambodian ecosystem. You'll accompany Wildlife Alliance rangers on expeditions into the jungle to help keep the forest clear of traps and poachers. In the past decade alone, The Wildlife Alliance have been responsible for capturing 71,000 live animals and returning them to the wild. Staying here is far more than a hotel experience, it's about playing your part in the conservation of the area.
"A deep understanding of the environment is paramount. The design must work in harmony with the environment, show respect for their location."
— Bill Bensley
This is a dream retreat for conservationists, with your safari tent so well integrated into the jungle that it barely leaves a mark. You can hear the distant roar of the waterfall and catch the myriad scents of nature. There are 15 tented residences perched along a one mile stretch of river, surrounded by 350 hectares of protected land. You are cocooned away in your eco-tent, totally detached from the outside world. From the terrace of your suspended tent, it's not uncommon to see gibbons and elephants wandering the riverside below.
"Enjoy our divine tents – inspired by the golden years of Cambodian King Sihanouk, as he may have hosted Jackie Onassis on a tour of royal glamping in 1967."
— Bill Bensley
The detail is classic Bensley. From the slightly madcap 'Jackie O on safari' concept to the bric-a-brac and period antiques scavenged from assorted globetrottings to custom sofas on each tent's terrace, painted with creatures of the forest (Bensley's own favorite detail), you'll feel like you're living the life of an eccentric 19th century European explorer. The tents are the pinnacle of luxury, but as Bill says: "Don't use them as an excuse for not getting out and immersing yourself in the drop dead beauty of this wilderness."
"It is the culmination of my life's work, taking everything I have learned about hotel design in 35 years to create a great series of experiences."
— Bill Bensley
All in all, this is one of the most ambitious projects in travel, a meeting of high-concept design and serious conservation. With its 400-meter zip-line entrance, wildlife rangers, WWII-era Land Rover mobile cocktail bar, and jungle foraging trips, if this is what happens when give someone a cause and total creative control, we wish it would happen more often. What's more, you'll be among the first to stay here.
Special Experiences
Adventure
In partnership with the non-profit Wildlife Alliance, adventurous types can head out with the rangers on motorbikes, spending a day with the team as they clear the forests of snares and mines.
Nautical
Take a Bensley-designed boat out on the backwaters for a spot of kakaking or seeking out prawns and giant crabs for lunch while your Bensley Butler fires up the BBQ.
Cookery
oin resident chef, Kian, on a foraging hunt for indigenous Cambodian ingredients, before he gives you a masterclass on traditional Khmer dishes.
Outdoors
Head to the Shinta-Mani funded ranger station, accompanied by a team of resident naturalists and botanists for an outdoor odyssey through the national park's flora and fauna.
Relaxation
Guided yoga? Ancient Khmer ritual treatments? Foot massages in a natural waterfall pool? Meditative Japanese fly-fishing? Relaxing has never been so exhilarating.
Alfresco Picnics & Sundowners
Enjoy your butler-prepared alfresco feast anywhere from atop a mountain to beside a cascading waterfall before joining the Land Rover Bar for a surprise sundowner in a beauty spot.
Country

Cambodia

City

Southern Cardamom Mountains

Hotel

Shinta Mani Wild
Review: Bill Bensley On Style, Shopping, And Shinta Mani Wild
In the far reaches of hotel designer Bill Bensley's Bangkok design studio sits a warehouse holding a menagerie of unusual items that will – eventually – end up being used in one of his wild hotel projects. Some of the weirdest things currently housed there are...
Rosewood Bangkok
The Hotel

Itinerary

More Info
March 2021
Welcome to Bangkok, home to Bill Bensley and one half of Remote Lands, where you'll stay at the recently-opened Rosewood Bangkok.
Keen observers among you will have noticed that the Rosewood is not a Bensley-designed hotel. But fear not, we've simply picked the best launchpad for (arguably) the most compelling stage of The Bill Bensley Trail. From here, it's just a short drive up Sukhumvit Road to the BENSLEY Design Studio, where you'll go behind the scenes of the Bensley design process before a private soirée at Bill's famous residence, Baan Botanica (depending on availability).

Please note: If you prefer, or if Bill is not available for this stage of the journe, you can alternatively stay at the spectacular Bensley-designed The Siam Hotel.
"The key to learning design is travel."
— Bill Bensley
So you've reached Bangkok, your penultimate stop on The Bill Bensley Trail before you hit the beach. While this section of the trip is all about stepping into Bill Bensley's world, we've still lined up lots of fun things to do. Take a private klong tour along Bangkok's historic canals, go on a foodie tour through Chinatown, and enjoy a guided cultural odyssey through Bangkok's famous gilded temples.
"The only thing that people should expect is that we're going to do something that the world talks about, that hasn't been done before."
— Bill Bensley
The highlight of The Bill Bensley Trail for many will be the visit to BENSLEY's studio, where you'll gain special insight into the inner workings of one of the great designers of modern times. This is where the magic happens, where the safari camps, eco-lodges, palaces, beach retreats, and ultra-luxe hill stations are dreamt up. Literally follow in Bill's footsteps as you take a tour of the studio and learn about his process from brainstorm to blueprint to construction and final product.
"This is my playground, this is where I come and have fun and I enjoy every second of what I do."
— Bill Bensley
Pick Bill's brains, bounce ideas off him or hang out with BENSLEY's ultra-talented ensemble of "youthful energetic architects", interior designers, artists, landscape designers, and artisans. Your guided tour will include all the curiosities and menagerie oddball items collected from Bill's shopaholic adventures around the globe. When Travelogues visited in February, some of the weirdest things housed there included a pair of artificial legs, a box of glass eyes from the 19th century, and a dilapidated robot.
"Welcome to the maximalist world called Bensley!"
"Our home has been featured in Architectural Digest and dozens of other magazines as every year it looks like a different house. As serious enemies of blank walls, Jirachai and I are constantly juggling our latest finds of art and things quirky. The quirkier the better is our mantra. We've used the excuse of 'professional experimentation' to renovate. We would repaint at the drop of a hat and change an entire scheme because of a recent painting acquisition. I am an enemy of empty surfaces, and an antagonist of minimalism, and a purveyor of things peculiar. I confess to the distillation that I am a maximalist at heart, a magpie, a global hunter, gatherer of all things global and quirky. I love to create spaces inside or out that takes time, lots of time to explore. A successful really interesting home for me is one that takes several days to see all the corners all the odds and ends and even then you're not quite done"
— Bill Bensley
"Having made Southeast Asia my home for the past 30 years, it is always a joy to welcome newbies as well as veterans to the magic of this corner of the world."
— Bill Bensley
Enter Baan Botanica, Bill Bensley's humble abode, a realm of experimentation and a fantastical home. You're invited to explore its rooms, whimsical designs, and garden of botanical delights; this home hosts thousands of tropical plant species, setting the stage for a show and dinner and drinks with Bill and friends. Is this the hottest dinner invitation in the travel world? We think so. Please note: this is dependent on Bill's availability.
Special Experiences
Visit Bill Bensley's Residence
You're cordially invited to Bill Bensley's spectacular private home, Baan Botanica. This is dependent on Bill's availability, as he is very busy!
Visit BENSLEY's Creative Hub & Studio
Exclusive to The Bill Bensley Trail, you'll go behind the scenes of Bensley's newest projects on a hosted visit to BENSLEY Design Studio.
Street Food Tour of Chinatown
Bangkok's Chinatown, Yaowarat, is famously a happy hunting ground for foodies. Take a guided tour by a local expert, tailored to your tastes.
Temples, Stupas & the Reclining Buddha
Take a private, guided jaunt around Bangkok's historic Siamese treasures including the iconic Wat Pho, Grand Palace, and Emerald Buddha.
Private Klong Tour
Once upon a time, the canals were the only way to navigate the city. Our travel specialists have recreated this tradition with a private boat trip through Bangkok's Old Town.
Cocktail Party at Rosewood Bangkok
Head to the top-floor cocktail bar, Lennon's, for drinks and celebrations with Bill Bensley and luxury travel industry legend Jason Friedman (AKA, your other host).
Country

Thailand

City

Bangkok

Hotel

Rosewood Luang Prabang
Review: Bill Bensley On Style, Shopping, And Shinta Mani Wild
In the far reaches of hotel designer Bill Bensley's Bangkok design studio sits a warehouse holding a menagerie of unusual items that will – eventually – end up being used in one of his wild hotel projects. Some of the weirdest things currently housed there are...
Inter Continental Danang
The Hotel

Itinerary

More Info
March 2021
Day 12

Day 13

Day 14

Day 15
"A whimsical realm spread across four levels - Heaven, Sky, Earth and Sea -
taking advantage of the incredible vistas from the mountaintop and the pristine beach. It is my interpretation of the best bits of Vietnamese vernacular architecture, combined with some wilder elements, like a bar designed by an aristocratic monkey!"
— Bill Bensley
"The Intercontinental in Danang occupies a sensational peninsula...where an endangered species of monkey live called the long-tailed duoc"
Your final stop on The Bill Bensley Trail is the venerable Intercontinental Danang, serial award-winning beach retreat par excellence. One of Bensley's most famous designs, which helped cement his starchitect status, it's a fitting epilogue to this special trip. You'll revitalize on the gorgeous beach overlooking Vietnam's East Sea or use it as a plush base to explore Danang, Hoi An, and the bucolic countryside. Sometimes, if you're lucky, you'll see neighboring monkeys from the hotel grounds, so be sure to consult the resident zoologist.
"This hotel is special to me as we were given carte blanche by our client. This was the start of a new era of designing everything, from architecture all the way to signage and uniforms!"
— Bill Bensley
Despite being larger than other resorts featured on The Bill Bensley Trail, the Intercontinental Danang occupies just "a small postage stamp within a national forest" with well-spaced villas offering private boltholes to guests. It remains one of Bensley's most famous designs, one that helped him cement his legacy and an absolute must-stay on the Bensley bucket list. The combination of meticulously-designed whimsical interiors and stunning locale have seen the hotel labeled 'Vietnam's most Instagrammable resort'.
"What I really love about the Intercontinental is that is explores so much of what is Vietnam"
— Bill Bensley
Bensley's forensic level of detail is evident throughout the resort. He visited 50 temples all over the country to better understand the "design energy" of ancient Vietnam. What he learned is distilled throughout the property in hundreds of different ways. Or, as Bill says: "It's filled with artwork, it's filled with color, and it's filled with joyous monkeys right throughout. Why monkeys? Because monkeys will always make people laugh. And that's one of my goals in life, to make people happy."
"As research, I went to 50 different Vietnamese temples, because in any Asian culture the temple is where society put their effort. So I brought the idea of a temple into the resort in a very light-hearted, innovative way."
— Bill Bensley
Scattered over the promontory leading down to the beach, all rooms and suites are private and feature lavish indoor-outdoor open spaces with panoramic views that always give us a sense of zen, when we visit. We particularly love the decadent Sun Terrace rooms (above), which you can upgrade on request and are located at the very apex of the resort.
Winner of the World Travel Awards' World's Leading Luxury Resort four times in a row
In truth, choosing the Intercontinental Danang to provide the finishing flourish to The Bill Bensley Trail was an easy enough decision. It's simply in the top 0.1% of beach resorts in the world. Its Bensley-meets-beach vibe lets you have the best of both worlds: debonair design in a subtropical beach setting.
Special Experiences
Beach Time
ou've seen and done it all and now it's time for some rest and relaxation. Luckily, you're parked on one of Vietnam's best beaches. Our expert suggestion: Be lazy for a while.
Optional: Hoi An Old Town
You've seen the photos and yes Hoi An is absurdly pretty and no it's not tourism board marketing. Take a guided sortie through its UNESCO Old Town and tick it off your bucket list.
Optional: Iconic Countryside
Explore the flat, bucolic farmlands surrounding Hoi An by bicycle, before gently floating down Thu Bon river on an old fishing boat.
Optional: My Son Ruins
If you loved Angkor Wat, head to My Son, a series of UNESCO-listed ruins built by the Champa Kings to worship Shiva.
Optional: Ba Na Hills
Head up to the old hill station, built by the French a century ago, for Instagram-worthy photo opportunities of its, frankly, awesome Golden Bridge (above).
Farewell Dinner with Bill Bensley
Don't say goodbye, say farewell. It's time to reminisce, swap stories and reflect over dinner and drinks.
Country

Vietnam

City

Danang

Hotel

Sun Peninsula Resort
Review: 5 Things To Do In Danang Besides The Golden Bridge
The internet went wild recently with the newly-opened Golden Bridge, and, to be fair, it's pretty cool. But countless column inches were spent telling everyone what an underrated travel destination Da Nang has become. Well, just hold on...
Remote Lands is the world's leading tour operator focusing on luxe and intrepid Asia.

Travel with us and you will experience the finest that Asia has to offer, from the very best hotels to unique experiences with remote cultures far from the beaten path. Our attention to detail, personalized service, creativity, and deep knowledge of Asia set us apart and guarantee you many an enthralling tale of adventure upon your return home.

We care deeply about the communities that we visit and work among.

This is something that we share with Bill Bensley and is why we are so thrilled to work with him on this incredible itinerary. Not only will you visit some of Asia's finest hotels, and meet one of the most recognized names in hotel design, but you will be supporting The Shinta Mani Foundation, an organization that improves the lives of the communities in which they operate and empowers people with the skills to lift themselves out of poverty and promote sustainable, ethical tourism.

Bill Bensley on the Shinta Mani Foundation

"In Siem Reap, a long time ago, it was really difficult to get water. You'd have to walk several kilometers. Since then, we've built something like 2,000 wells. And we've built something like 2,000 homes as well, up on stilts. We created a farm school where we distributed 30,000 different plants for farmers to grow better crops with a higher protein value. Dentists would come to visit us several times a year and we send them out into the countryside to clean the teeth and pull teeth of kids who have never even seen a toothbrush. That, to me, is very heartwarming. And all that is just the tip of the iceberg. Now we've got programs to filter that well water. I mean, five percent of kids - are dying because they can't get clean water. It's so simple."

About Your Contribution:

Remote Lands has partnered with Shinta Mani Foundation to build a house for a local family in need using a portion of proceeds from this trip. During your journey, you'll have the opportunity to see the constructed home and meet the family whose lives you have helped to improve. In addition, $1,000 will be donated to Shinta Mani Foundation on your behalf.

If you would like to donate further to the Shinta Mani Foundation and its cause, talk to your Remote Lands travel expert for options.