Traveling to Angkor Wat is the Cambodia experience. However, in what amounts to a cultural, spiritual, and archaeological wonder, travelers sometimes forget that Cambodia's greatest Angkor treasure has attracted some of the finest amenities in all of hospitality. From Bill Bensley designs to Aman-style luxury, Siem Reap has an answer for every decadent traveler.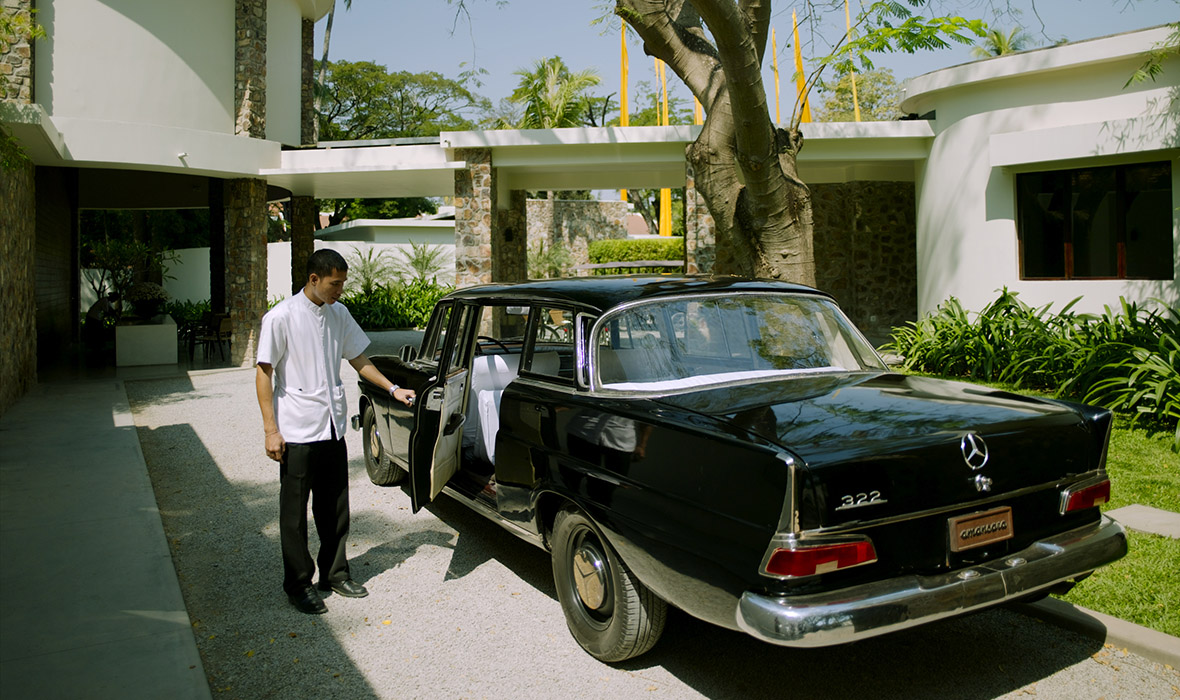 Aman luxury never disappoints. The Amansara boasts a 1960s French-style design on grassy lands, once the location of the guesthouse estate for King Norodom Sihanouk. With 24 open-plan suites (contemporary, courtyard, or pool) featuring a living and bedroom combination with sunken-in bathroom and an island bathtub, the Amansara is the gold standard for luxury accommodations in Siem Reap.
These suites are finished in timber and pale terrazzo with floor-to-ceiling glass windows overlooking a courtyard. With 12 of the suites built with a private plunge pool, guests can soak in style surrounded by the famed ruins that are the Angkor temples.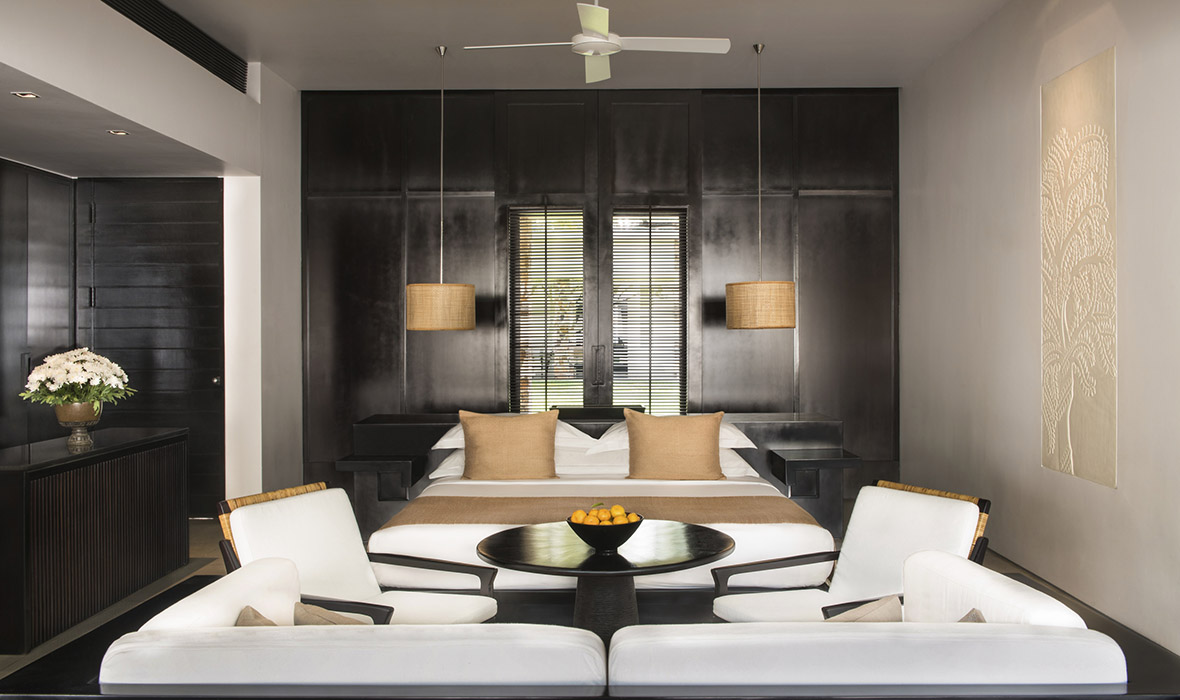 Whether guests would like to participate in yoga classes, take a swim in the 82-foot pool, or make a reservation at the spa and wellness center, the Amansara's in-house relaxation options are world class. Body scrub treatments featuring Khmer herbs and rice wraps, full-body salt soaks, and massages with traditional Cambodian techniques are only a few of the options, a fitting addition to the private dining at the resort's Khmer house.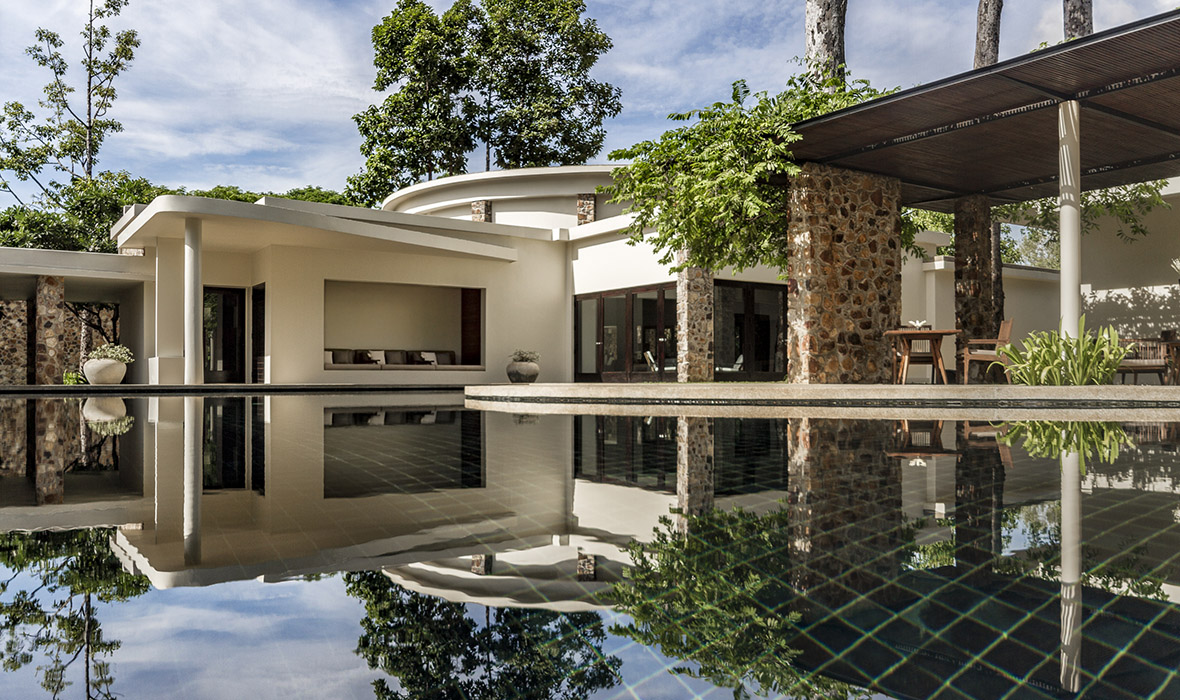 Staff of the Amansara can assist with booking any of the three adventure packages available to guests to experience Angkor Wat. After a day of discovery, settle in at a pergola-shaded (slitted tarps made from wood) table under the stars for dinner. With a menu that changes daily depending on the fresh produce from local markets, dining at the Amansara is an experience not soon to be forgotten.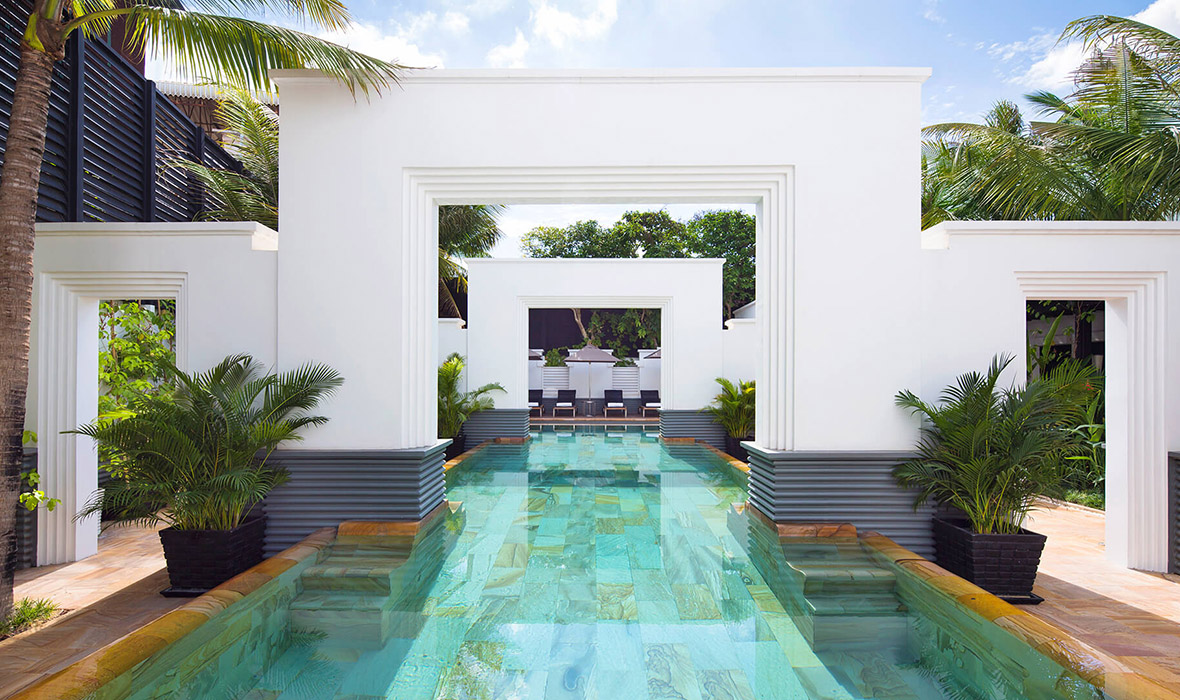 The Park Hyatt in Siem Reap was designed with inspirations of Khmer contemporary art. Only a 15-minute drive to Angkor, the resort boasts 104 rooms varying in size from the standard room with 376 square feet all the way up to 2,669 square feet in a Presidential Suite.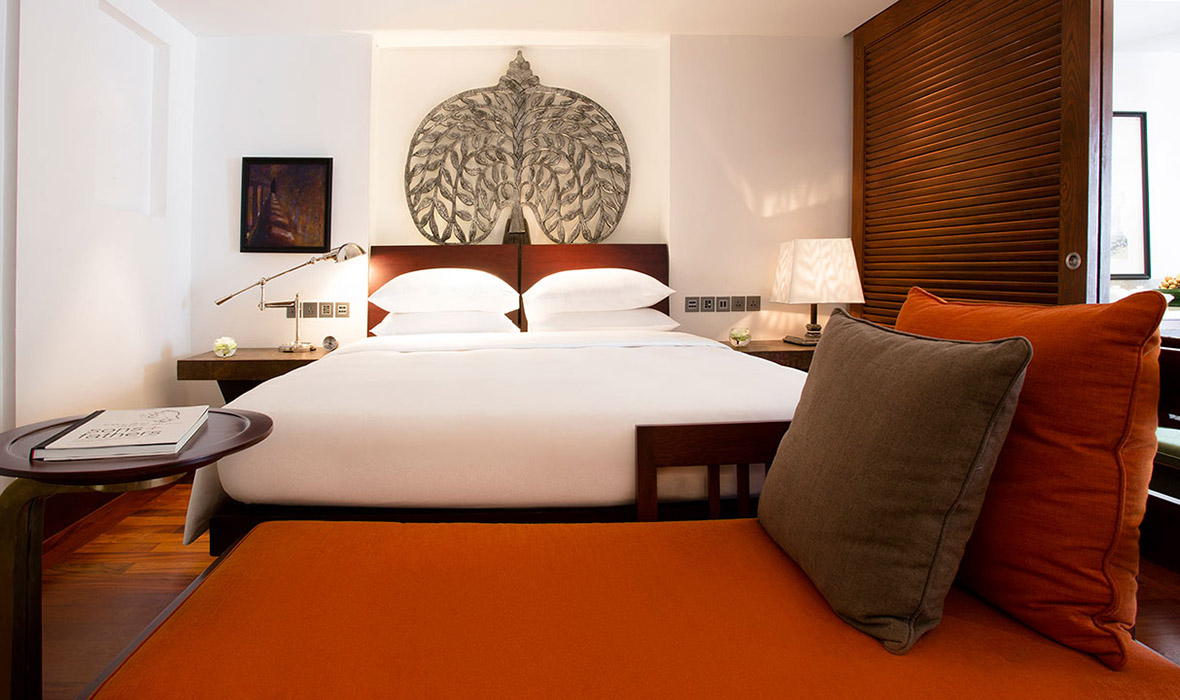 Guests can taste unique dishes highlighting the best of Cambodian grilling, and organic goods from the in-house garden are used at any of the three dining areas on site. French and Indochinese cuisine is available at the main restaurant, The Dining Room, while snacks, homemade ice cream, pastries, sandwiches, and a breathtaking view of Siem Reap can be had at The Glasshouse.
All rooms are fitted with a king-sized bed, save those featuring twin (or three beds upon request), and plunge-pools can be found in the two-bedroom and executive-style suites. Extra furniture, such as chaise lounges or sofas, can be added upon request and rooms include city or garden views.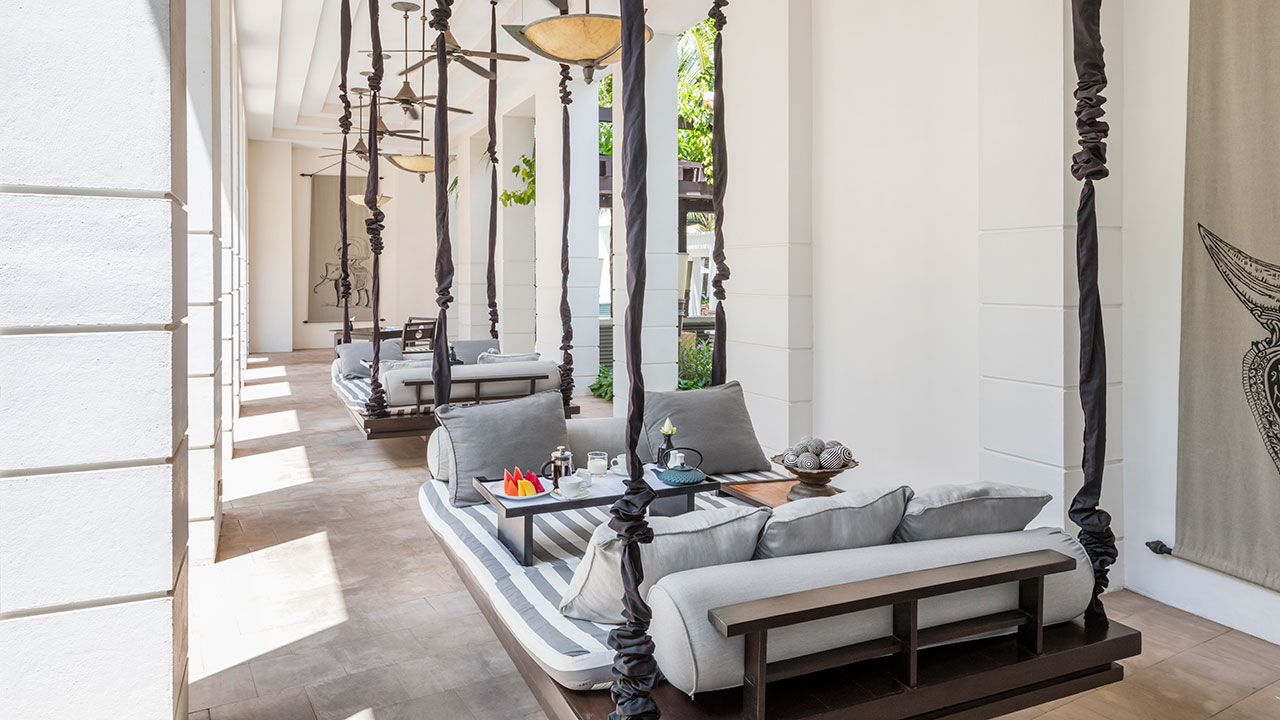 Adjacent to the Glasshouse, The Living Room, as designed by Bill Bensley, is a full-service bar full of top-shelf spirits and also serves high tea. Veranda views are supported by two majestic colonnades and grant guests the opportunity to enjoy a glass of wine overlooking the gardens.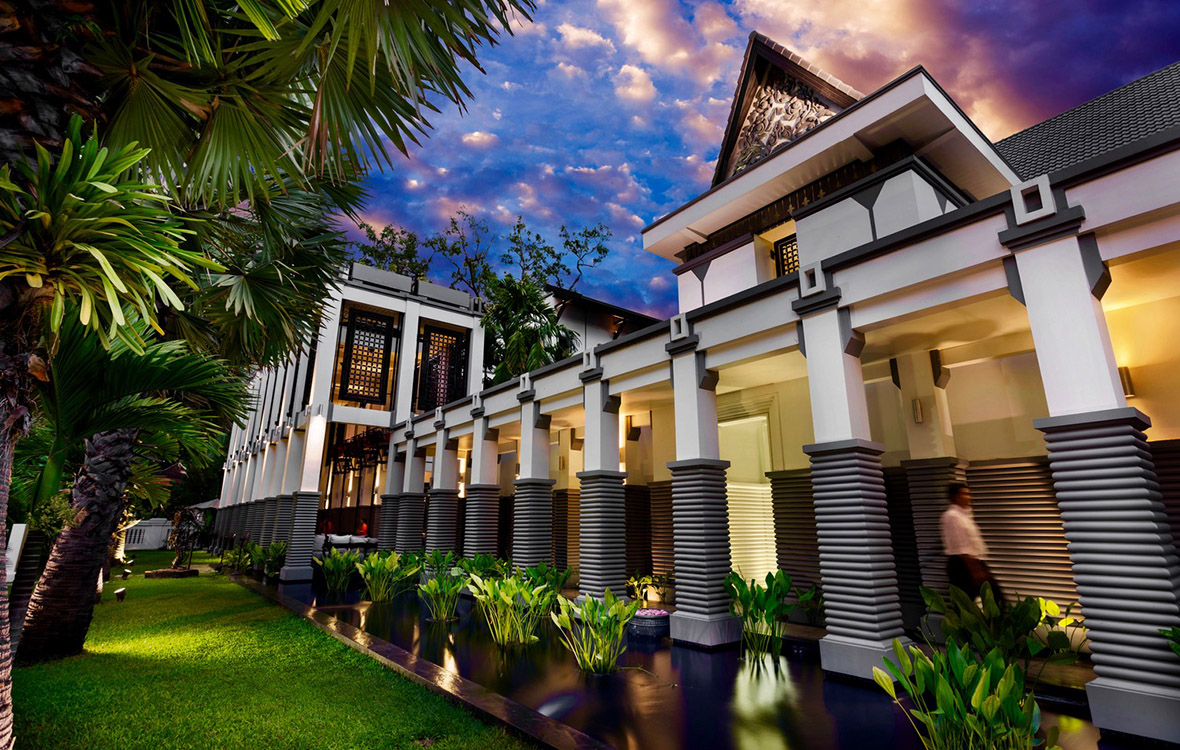 Found in the cultural center of Siem Reap, the Shinta Mani Angkor Bill Bensley Collection was designed by starchitect Bill Bensley with the notion of how he would like to experience Siem Reap: private and surrounded by nature. The Shinta Mani collections make for an unforgettable destination in and of themselves. Between the Shinta Mani Shack, and Shinta Mani Angkor, and the coming Shinta Mani Wild for this year, guests will be spoiled for choice.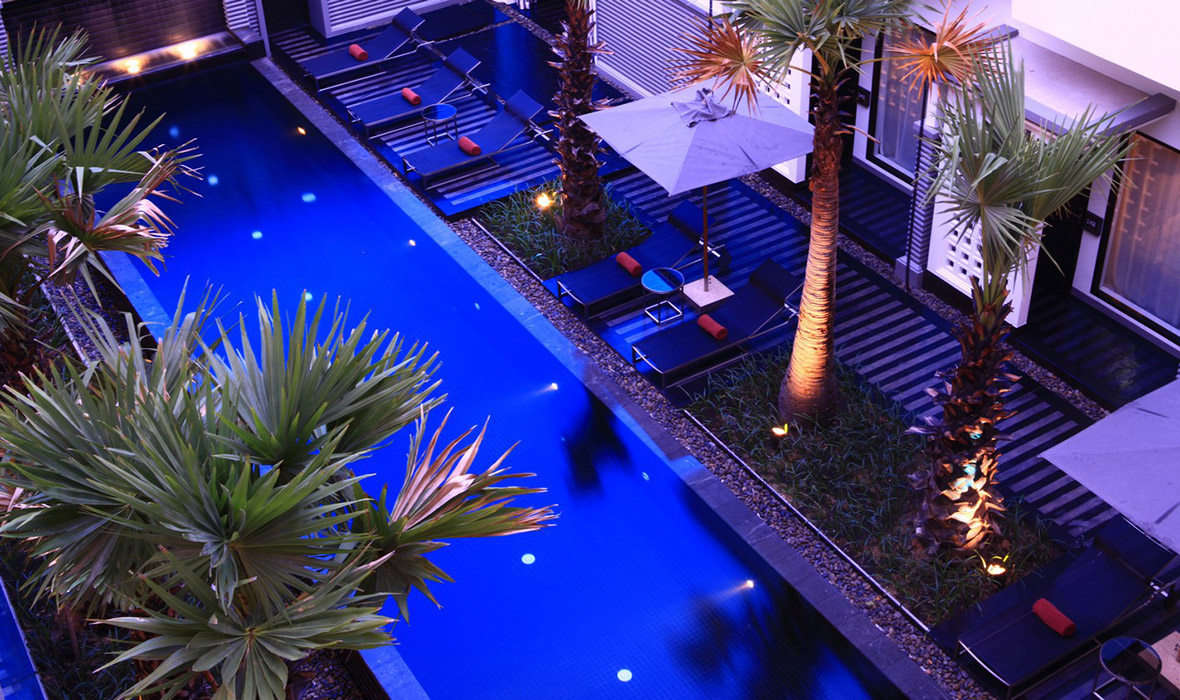 Each suite has Khmer-inspired bed sheets and bamboo towers at each bedside containing everything visitors need to indulge in the best of quality comforts. A Bensley Butler is available to attend to any requests, as is an outdoor bed that can be set up for guests to enjoy a night under the Siem Reap stars.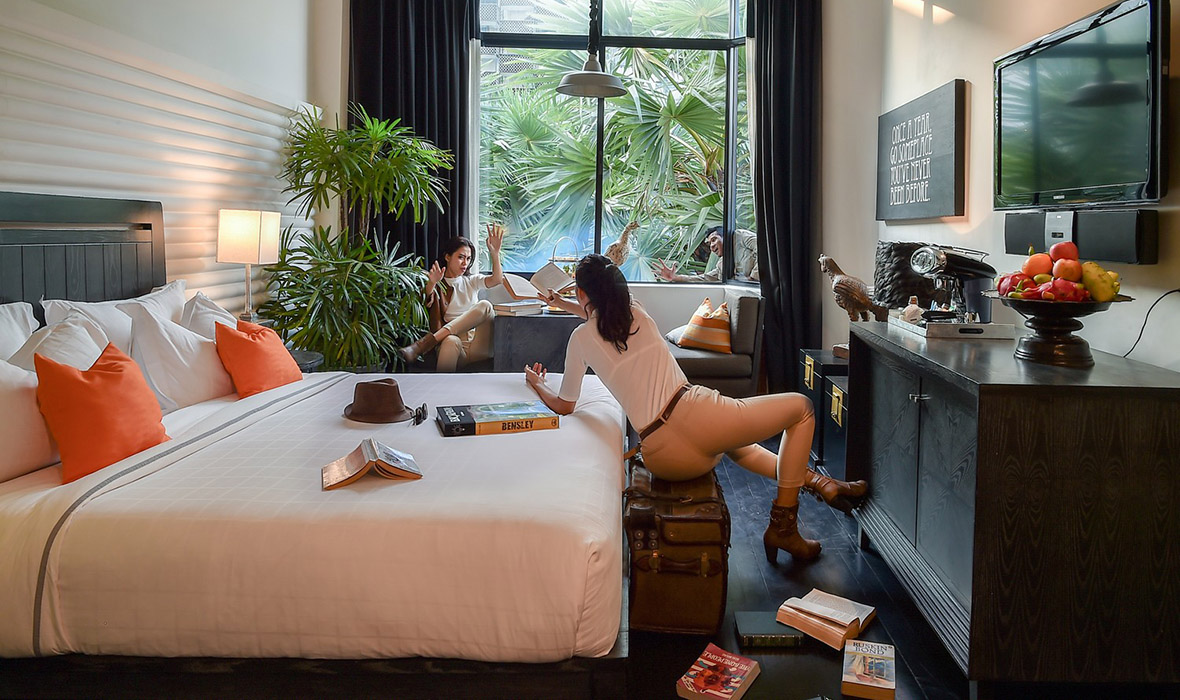 Khmer-inspired cuisine is served in the main restaurant, Kroya. The Elephant Polo Club, which offers international cuisine, or Bensley's Bar, an outdoor location suitable for post-temple discussions, are readily available for conversation and cocktails.
After a guest's journey off site to the ruins of Angkor Wat, travelers can return to enjoy the lavish wellness center, as sponsored by Khmer Tonics, with a range of treatments and healing rituals – all of which are also available in-suite.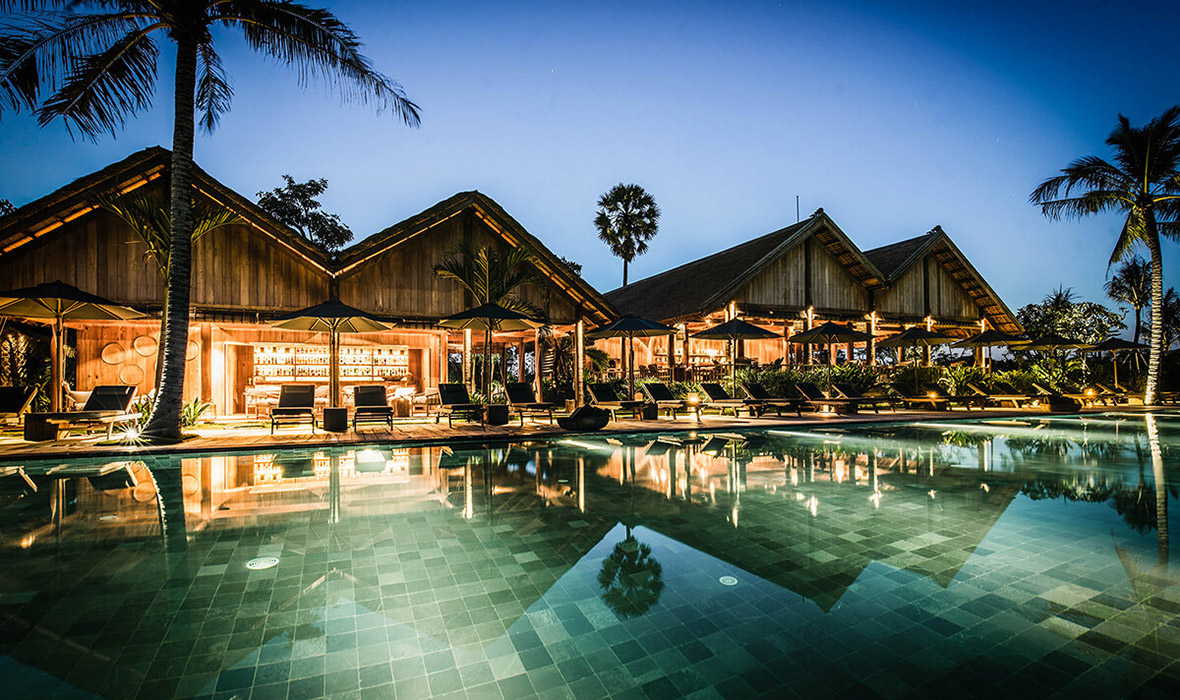 Khmer for "green village", the Phum Baitang offers total immersion into Cambodian/Khmer culture with rooms built to mimic a small village. Positioned across eight acres of land, all 45 suites are built on stilts.
Guests have the chance to pick their own fresh ingredients and spices to enjoy at the property restaurant, Bay Phsar. A swim-up bar, yoga pavillion, and spa designed like a temple invite guests to unwind and enjoy the best in luxury cultural immersion.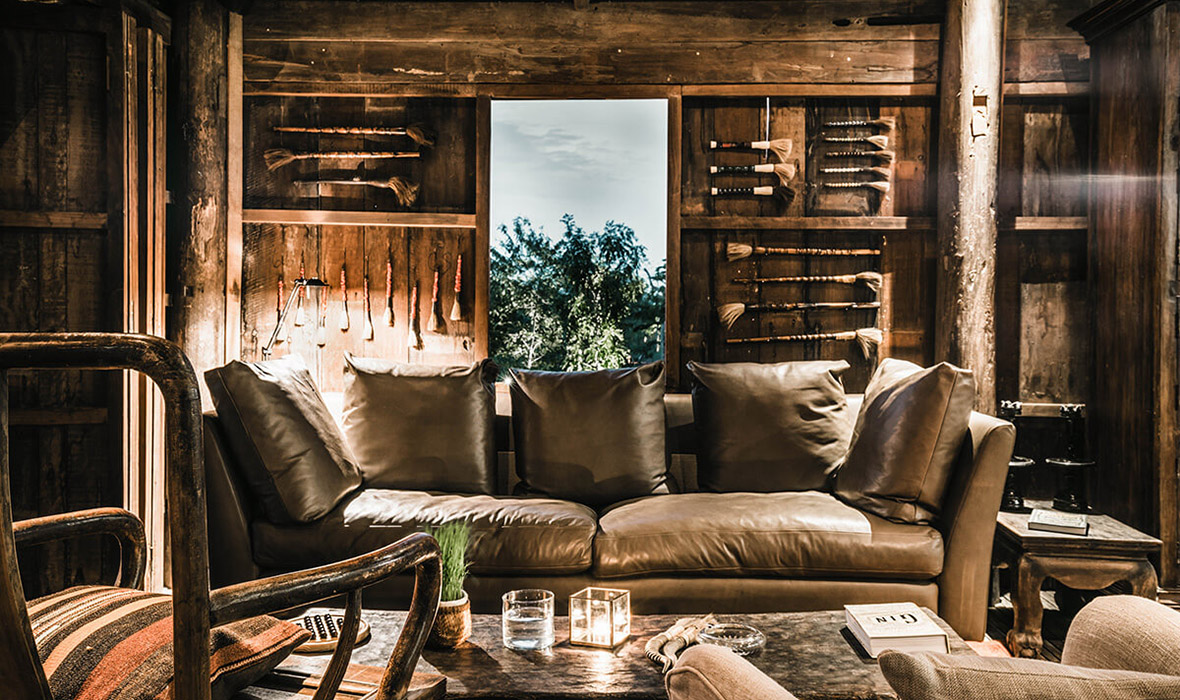 Built in a colonial-Cambodian style, suites vary in size from 60 to 72 square meters (the latter featuring a pool and the former a terrace) with interiors made of stone and wood. Bathrooms feature bathtubs big enough for two people and showcase luxury products from Aesop.
The Anantara Angkor boasts 39 suites, a saltwater pool, fitness center, cooking classes, a wellness center, and a spacious terrace for yoga. The spa and wellness center features three spa suites (reservations for treatments highly recommended), and offer both Western and Eastern massage styles. Treatments include body scrubs, facials, massages, sauna, and jacuzzi.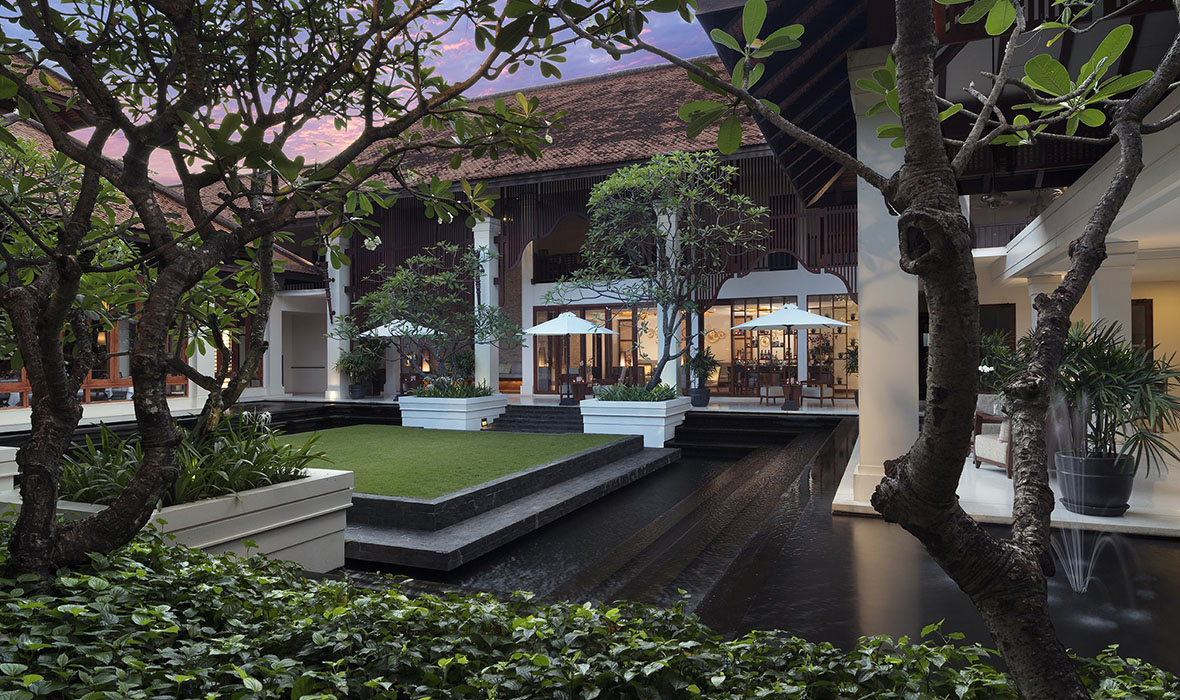 Upon arrival guests are offered a foot wash and assigned a personal butler to tend to every need. Neutral tones and hand carved wooden fixtures await guests in these traditional suites, ranging in size and layout. Each suite at Anantara Angkor features air conditioning and rainfall showerheads.
Dining options include Khmer at Chi, Asian and international at L Lounge, private dining with Dining by Design, and light snacks and drinks can be had at Salt.