In the far reaches of hotel designer Bill Bensley's Bangkok design studio sits a warehouse holding a menagerie of unusual items that will – eventually – end up being used in one of his wild hotel projects. Some of the weirdest things currently housed there are a pair of artificial legs and a box of glass eyes from the 19th century. Though I almost don't want to know the answer, I have to ask. Thankfully, the glass globes are new old stock, not something that was previously stuck inside someone's head.
Bensley is responsible for some of Asia's greatest hotels. His latest opening came in the last weeks of 2018, is among his most ambitious, and was one of the most anticipated travel openings of the year: Shinta Mani Wild. The suspended eco tent camp in Cambodia's remote Cardamom Mountains is 100 percent Bensley, since he's also the owner.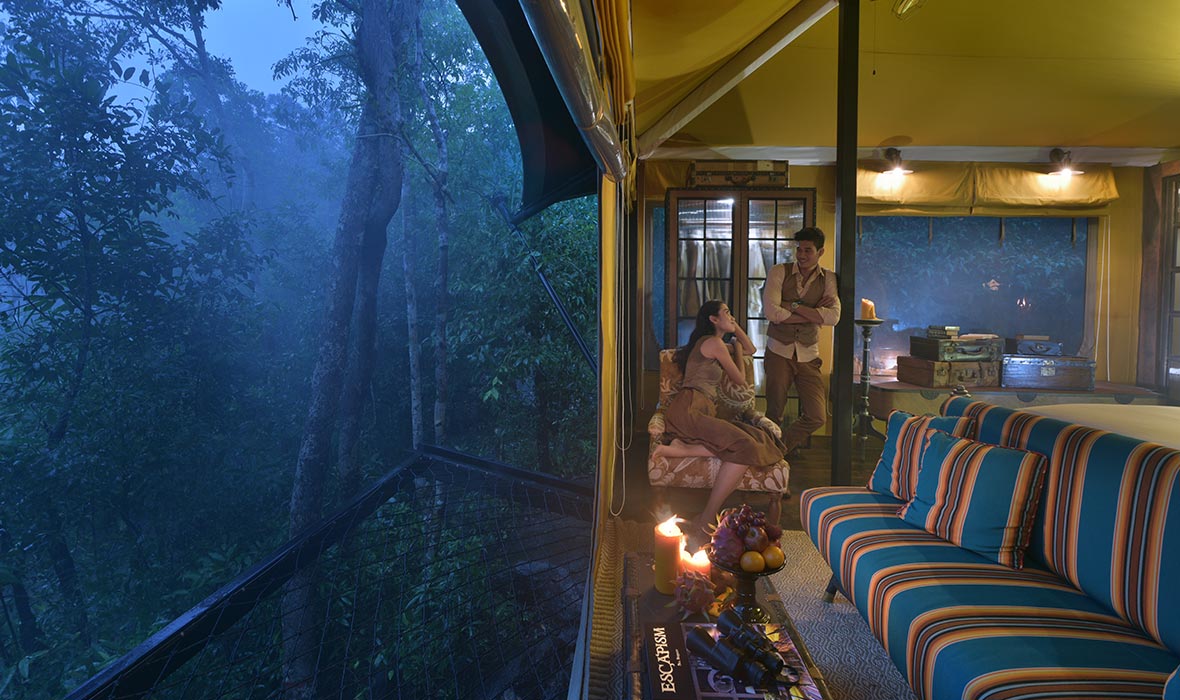 Located about three hours south of Phnom Penh, Shinta Mani Wild's tents are perched over rivers and waterfalls in the middle of a wildlife reserve and pairs high-concept design (the inspiration is Jackie O on safari) with serious conservation.
The luxury camp, featuring just 15 tented residences along 1.5 kilometers of waterfront, pairs upmarket services like private butlers and boats for two with bars alongside the rare opportunity to stay within 350 hectares of protected land. On the property, it's not impossible to see gibbons and elephants wandering along the riverfront and beneath the suspended tents. And, of course, it's wild. Not just a wild setting amid wild animals but the designer let his unparalleled imagination run wild too.
In order to source one component of the new resort, Bensley had to search beyond the wonders of his warehouse. Under his direction, a WW2-era Land Rover has been transformed in the Cambodian wilderness into a portable, slightly bonkers bar. During a stay at Shinta Mani Wild, guests will be invited to a surprise location for sundowners, where they'll be treated to the sight of the vehicle, ingeniously unfolded into a one-of-a-kind bar.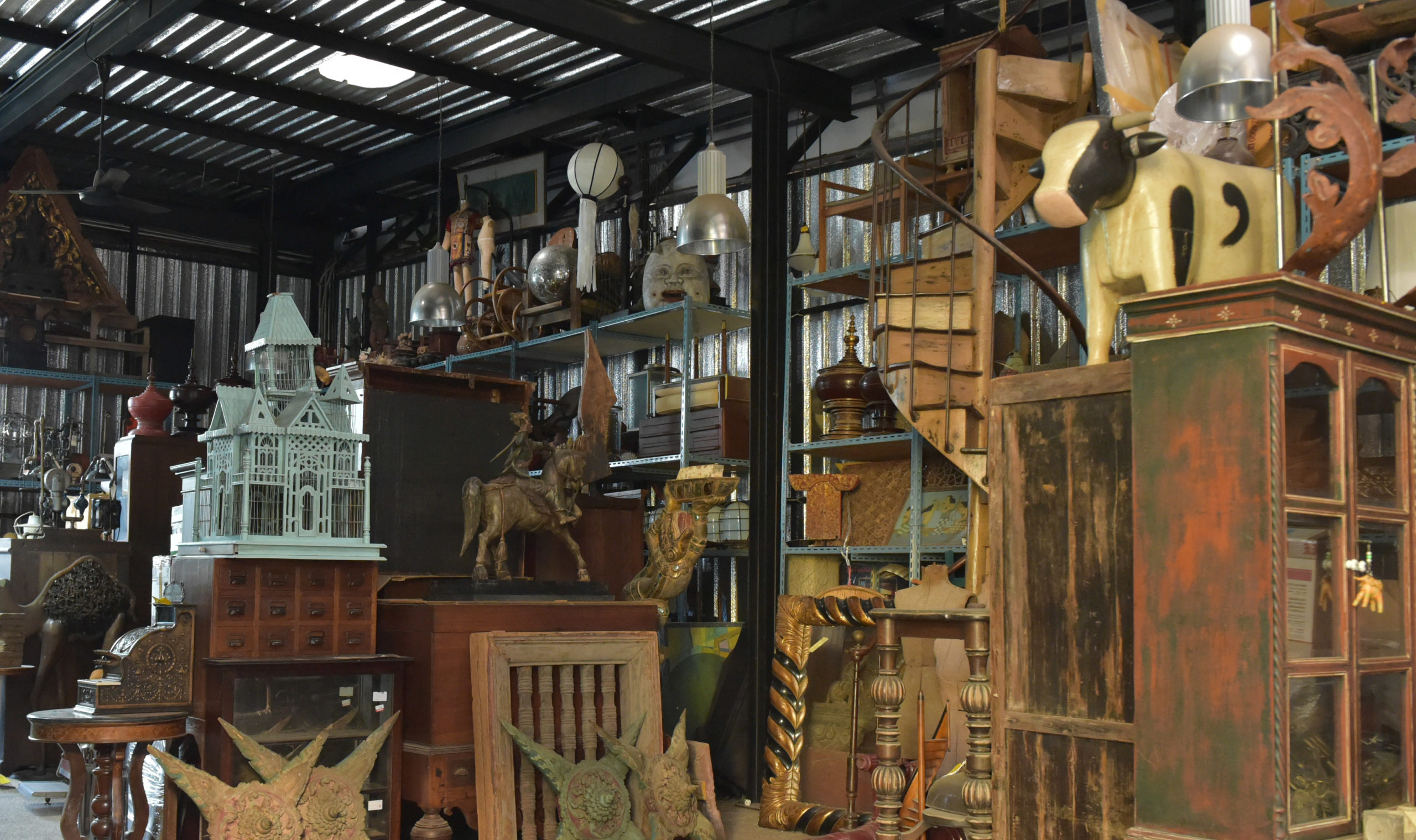 To the prolific designer, who has over 200 projects under his belt and often works on 40 different hotels at once, travel, shopping and design are closely related in his creative process. "The shopping leads to the design, but the design leads to the shopping too," he's said of the items he amasses. Of course, the shopping – and inspiration – usually happen while traveling.
Over a recent Christmas trip, he bought 300 old-fashioned printer's trays in China and 500 wooden molds for iron screens in India, with no idea what he would do with either. After inviting an Indonesian hotelier that he's working with to antique shop with him in Chiang Mai, the two decided to scrap their previous plan to create a transportation-themed hotel and make it into a "patterns of the world" theme using the items the designer just bought. To that end, the designer was jumping on a plane to Bali the next morning to meet dealers specializing in ancient batik items that would also be used in the project.
On shopping trips, he arrives decked out in a shirt reading "Shopaholic." When asked if he gets tired on the constant traveling, outings, haggling, and acquisition necessary before he even gets to the art of designing, he shook his head with a vigorous no. "It's great spending other people's money!" he said with the outsized laugh that's almost as famous as his outlandish designs.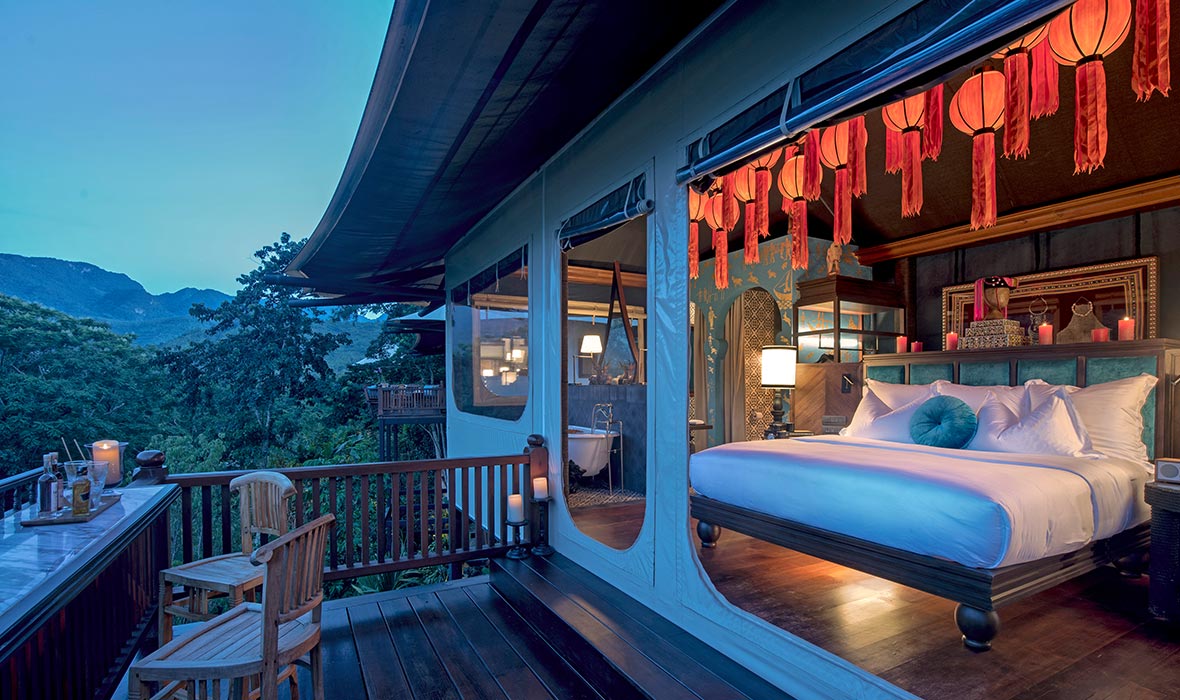 He claims that travel inspires and informs all his ideas and that "the key to learning design is travel." Most recently, he was very moved by old-fashioned signage in a part of Estonia that is protected by UNESCO. Due to their rules, signs in the town can't be garish, can't include fluorescent lights, and can't exceed one meter in length or width. He found himself really inspired by how creative they managed to be and still stay within those limitations.
Though he can occasionally be moved by the understated, it's not where his passion lies, as anyone that's stayed in one of his resorts can attest to. When asked about the trend today toward minimalist design, he said "I think minimalism is great, it's a great excuse to go shopping!"
After another bout of laughter, he followed up with a rhetorical "True or not?!"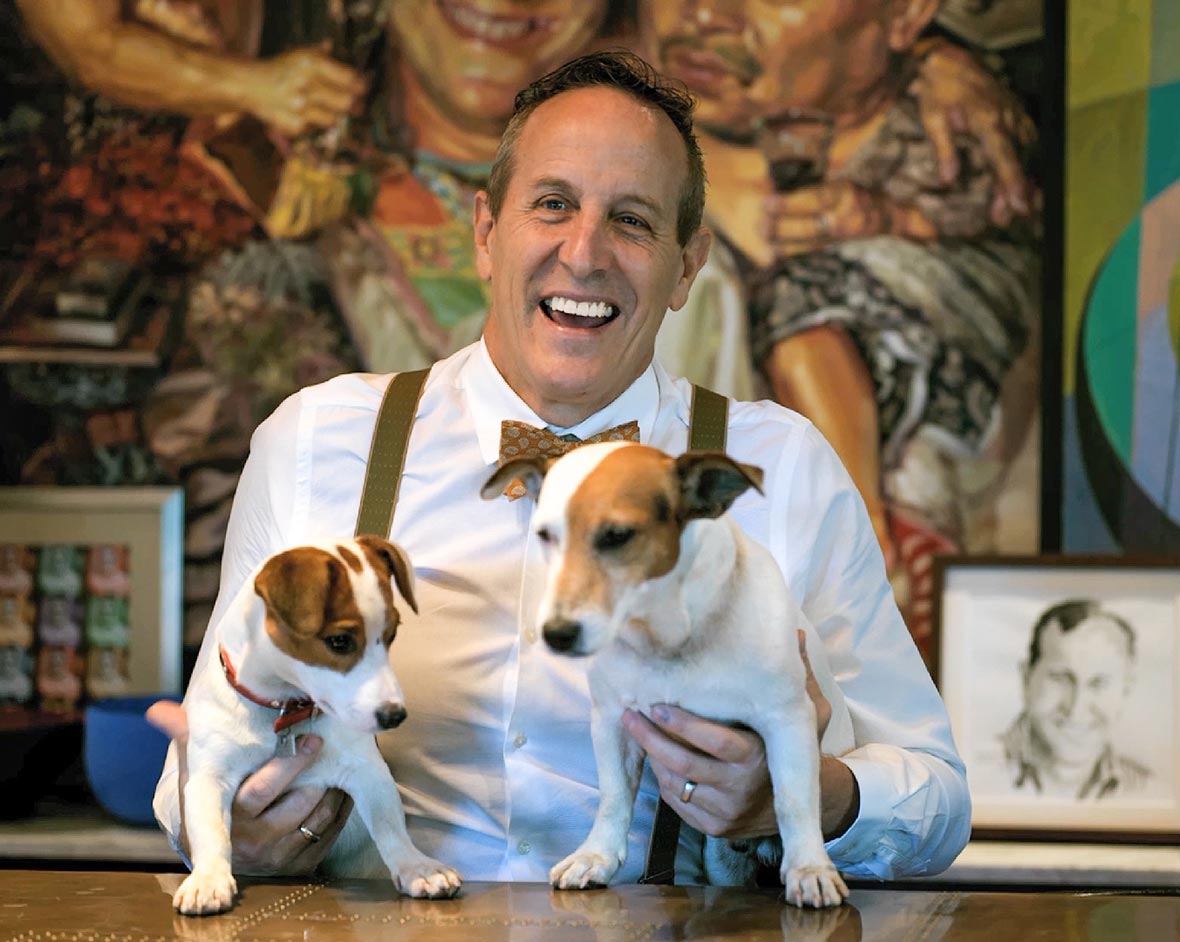 Though Shinta Mani Wild has only been open for 6 weeks, it's already resonating with guests, each of whom has ridden a 400-meter zipline to enter the camp, landing to one of the resort's signature gin and tonics thrust into their hands.
When asked if he has a favorite detail in his new eco resort, he mentioned the custom sofas on each tent's terrace, painted with creatures of the forest. Another is the bespoke boats, each six meters long and madly luxurious, artfully crafted from wood and metal and complete with private captain and bar.
Since he comes up with such wild concepts for each project and is such a highly visible designer, it's only natural that his work is often mimicked. But he doesn't let it bother him. Aside from a certain over-the-top, down-the-rabbit-hole aesthetic that's more philosophical than something you can see in the details, there are no Bensley signatures, he does everything from scratch, every time. And it's something he prides himself on. So as far as his ideas being copied, he said, "I don't mind, I'm never gonna use them again!"
True words from one of the hospitality field's most creative personalities.