Festivals
So much in Asia depends on the calendar. In February in Beijing, more than 20 million people all set off fireworks to celebrate Chinese New Year. In Nagaland in India, tribes from all over the region meet to compete, dance, and celebrate. In Thailand, spectators look on as celebrants perform bizarre rituals at the Nine Emperor Gods Festival.
With an intimate and unique knowledge of Asian culture, Remote Lands knows the importance of experiencing culture the right way. Whether you want an up-close view of the Sing-Sing festival in the Asaro Valley of Papua New Guinea or a quiet walk through the Sapporo Snow Festival in Japan, Remote Lands can give travelers the best possible experience on their celebrations throughout Asia.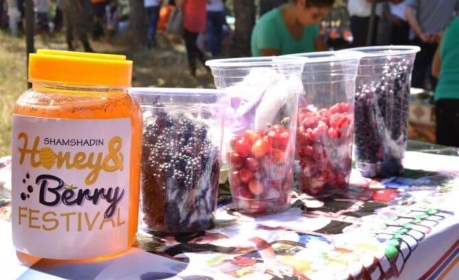 Festival of Honey and Berries
Every August, the town of Berd in the mountainous Tavush region holds a festival showcasing the best of its honey and berries, made into homemade products, crafts, and delectable dishes, pastries, sweets, and drinks. This sweet festival attracts visitors from across the country and abroad, alike.
Independence Day
Celebrating independence from the Soviet Union in 1991 following the Soviet coup d'état attempt, also known as the August Coup, Independence Day is celebrated with a number of different events around the country, including military displays and political awards events. At varying years, a military parade is held in Republic Square in Yerevan, the capital.
Location
Countrywide, Armenia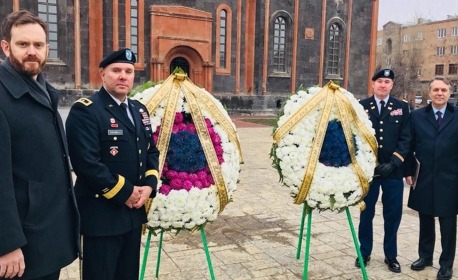 Spitak Earthquake Remembrance Day
Between 25,000 and 50,000 were killed in the 1988 Spitak Earthquake, which leveled much of Armenia's infrastructure, most notably in the cities of Spitak, Gyumri, now Vanadzor, and Stepanavan. Armenian Earthquake Memorial Day is recognized every year on the anniversary of the event on December 7 to remember the victims and aftermath of the earthquake.
Location
Countrywide, Armenia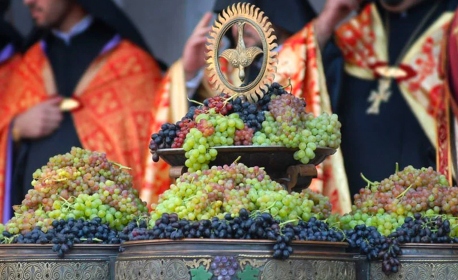 Grape Blessing Day
A national tradition and one of the five main holidays of the Armenian Apostolic Church, Grape Blessing Day is a Christian holiday dedicated to the Assumption of Mary. The grape blessing is performed after the final liturgy and every present member receives blessed grape to take home. It is a tradition for Armenians not to eat grape that has not been blessed.
Location
Countrywide, Armenia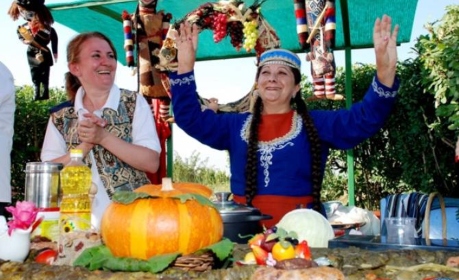 Dolma Festival
This festival celebrates the dolma, one of Armenia's most beloved traditional dish, and takes place in a different place in the country each year. Dolma is stuffed grape leaves with a variety of fillings, most typically rice, vegetables, and minced meat. At the Dolma Festival, renowned cooks and home cooks alike prepare their signature dolma and participate in a tasting competition. Nearly 60 different types of dolma was presented at the 5th festival.
Location
Countrywide, Armenia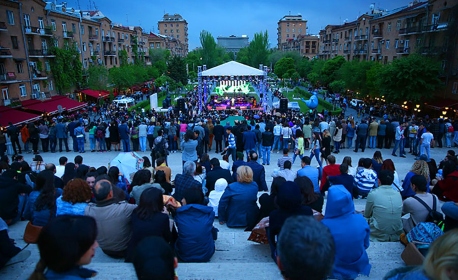 Yerevan Jazz Day
Armenia celebrates International Jazz Day in Yerevan where jazz fans and groups across Armenia as well as international artists gather at the Cascade Complex to put on an open-air concert.
Location
Yerevan, Armenia
What Others Say
Here is a small selection of the kind words our clients have said about us recently.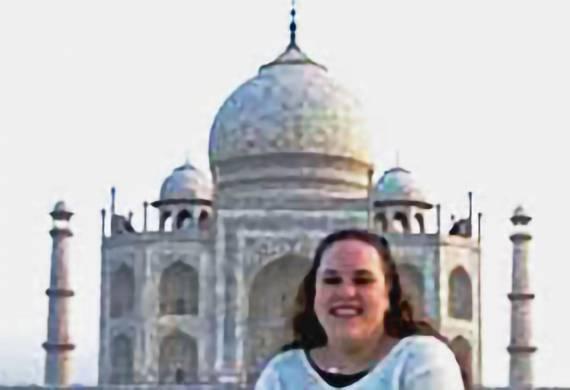 Alyssa - Ulysses,
KS It was individual and authentic. And I was treated like a family friend, not a paying

guest.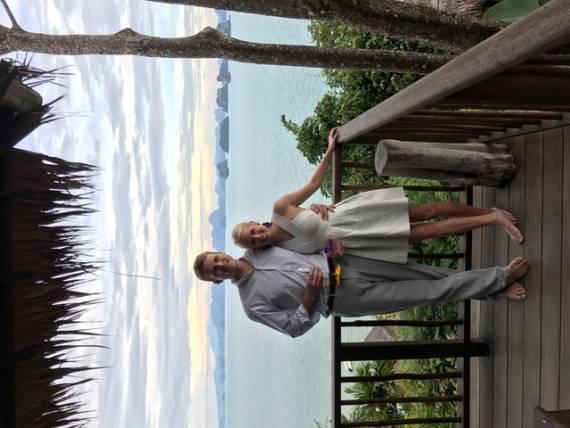 Two Couples from North Carolina &
Florida All the logistics and ground transportation were executed

flawlessly.