Festivals
So much in Asia depends on the calendar. In February in Beijing, more than 20 million people all set off fireworks to celebrate Chinese New Year. In Nagaland in India, tribes from all over the region meet to compete, dance, and celebrate. In Thailand, spectators look on as celebrants perform bizarre rituals at the Nine Emperor Gods Festival.
With an intimate and unique knowledge of Asian culture, Remote Lands knows the importance of experiencing culture the right way. Whether you want an up-close view of the Sing-Sing festival in the Asaro Valley of Papua New Guinea or a quiet walk through the Sapporo Snow Festival in Japan, Remote Lands can give travelers the best possible experience on their celebrations throughout Asia.

April

China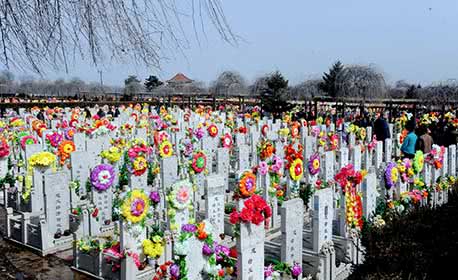 Qingming Jie
April
This one-day festival, also known as tomb sweeping day, is followed by two further days of holiday and is devoted to paying respects to ancestors. Throughout China, people clean the tombs of their relatives and make symbolic offerings. Families also take spring outings to enjoy nature and fly kites, which they release for good luck.
Location
Countrywide, China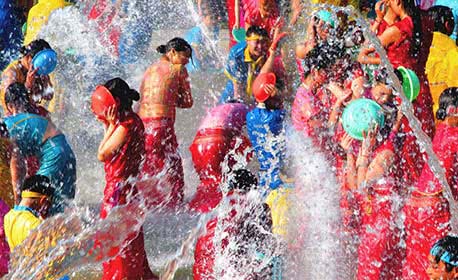 Water Splashing Festival
April
This joyful popular three-day celebration is the most important festival of the Dai people. There is a carnival parade and a free-for-all water fight, food and craft markets and dragon boat races. People listen to scriptures and build Buddha statues at the temple; these are then splashed with water in a cleansing ritual.
Location
Xishuangbanna, China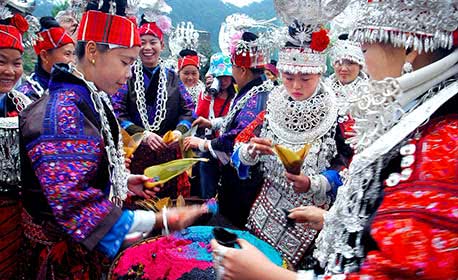 Sister's Meal Festival
April - May
This three-day festival is a chance for the Miao people to experience love and courtship. Young women dress in elaborate clothes and jewelry, and young men woo them with parcels of rice. If they receive two chopsticks in return, they may court the lady. There is Lusheng dancing and music, as well as bullfights within the festivities.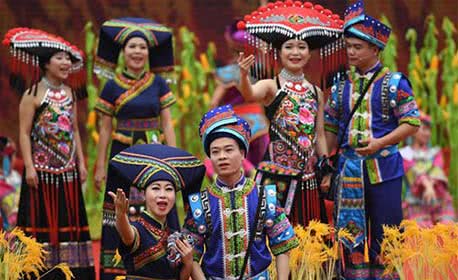 Sanyuesan
March
At this one-day festival, the various peoples of Guangxi province get together to celebrate love. Lovers give each other letters and gifts, and express their feeling through dancing and singing. The Li people hold open air parties in colorful dress with traditional food, competitions and music with a big bonfire in the evening.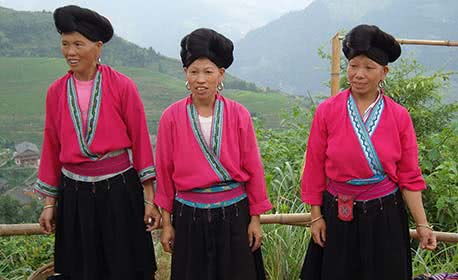 Red Clothes Festival
March - June
On this one-day festival, the people from tribes all around Guangxi province come together, wearing their best traditional clothes, all in red. There are games and competitions including beauty parades, folk drumming, sports and tug-of-war. Young men and women try to find love and there is folk music and dancing.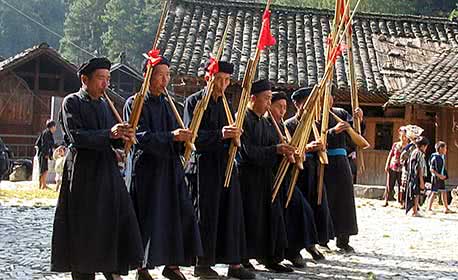 Lusheng Reed Pipe Festival
September
This is a popular four-day festival celebrated by the Miao ethnic minority of Guizhou. The Lusheng reed pipe dates back to the Tang dynasty and, as a symbol of Miao history, is played throughout the festival at ceremonies and performances of traditional dances. There are horse races on the third day and bullfighting on the fourth.
What Others Say
Here is a small selection of the kind words our clients have said about us recently.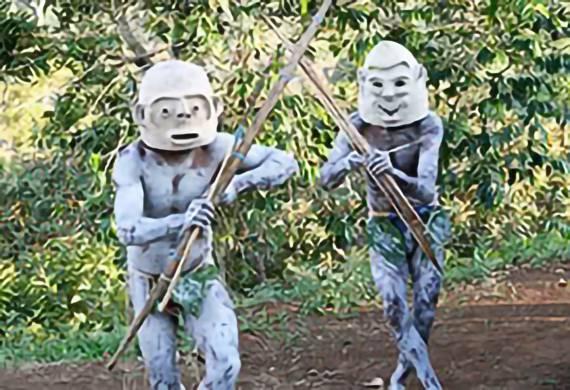 A Couple from
London The Asaro Mudman tribal people took us where no tourists had been before, down through their lands to the source of the clay they use to make their tribal

masks.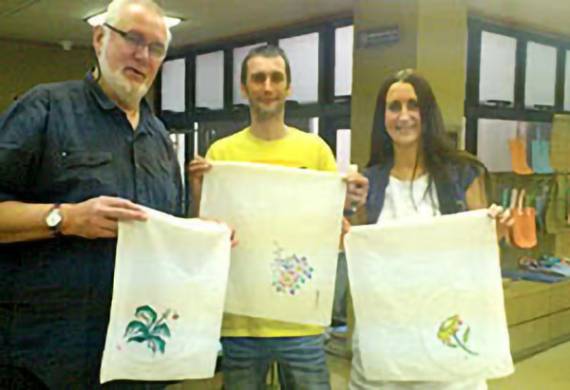 Family from
England Your arrangements were absolutely impeccable - everything happened exactly as it was supposed

to.