Festivals
So much in Asia depends on the calendar. In February in Beijing, more than 20 million people all set off fireworks to celebrate Chinese New Year. In Nagaland in India, tribes from all over the region meet to compete, dance, and celebrate. In Thailand, spectators look on as celebrants perform bizarre rituals at the Nine Emperor Gods Festival.
With an intimate and unique knowledge of Asian culture, Remote Lands knows the importance of experiencing culture the right way. Whether you want an up-close view of the Sing-Sing festival in the Asaro Valley of Papua New Guinea or a quiet walk through the Sapporo Snow Festival in Japan, Remote Lands can give travelers the best possible experience on their celebrations throughout Asia.

January

China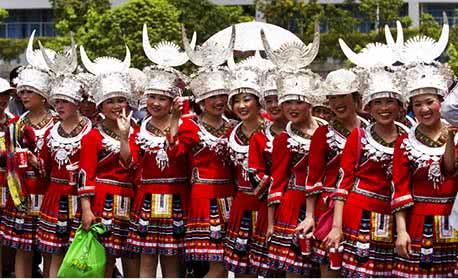 Huashan Festival
January
The Miao People of Yunnan celebrate this annual one-day festival in honor of their ancestors. They dress in traditional costume and plant a flower tree on a mountain. Classical music, dancing, and lion dancing are accompanied by a bullfight. There are games and competitions with prizes and a local market of food and crafts.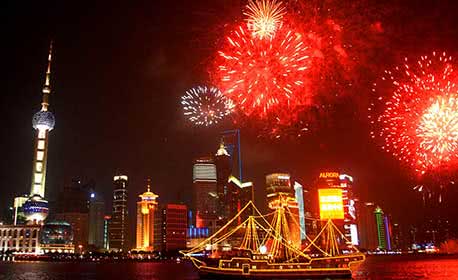 New Year's Eve
January - February
The day before Chinese New Year, people clean their houses to clear away bad luck and welcome good luck. Homes are decorated, new clothes are bought and families hold a reunion dinner comprised of fish and dumplings to symbolize wealth. Many people visit the temple at midnight to light incense and pray for a prosperous new year.
Location
Countrywide, China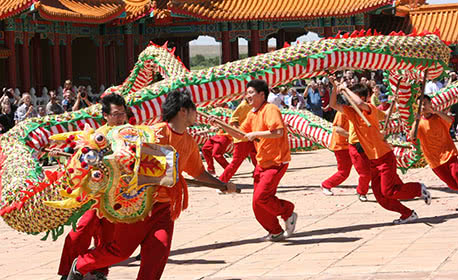 Chinese New Year
January - February
This seven-day holiday is one of the most important in the Chinese calendar and is referred to as Golden Week. There are noisy celebrations with fireworks, family reunions where older relatives give youngsters red envelopes with cash, and lion dance performances. Most businesses reopen on the sixth day with spring dinners for employees.
Location
Countrywide, China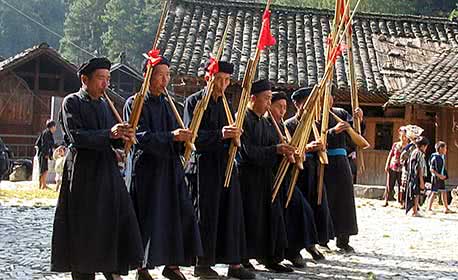 Lusheng Reed Pipe Festival
September
This is a popular four-day festival celebrated by the Miao ethnic minority of Guizhou. The Lusheng reed pipe dates back to the Tang dynasty and, as a symbol of Miao history, is played throughout the festival at ceremonies and performances of traditional dances. There are horse races on the third day and bullfighting on the fourth.
What Others Say
Here is a small selection of the kind words our clients have said about us recently.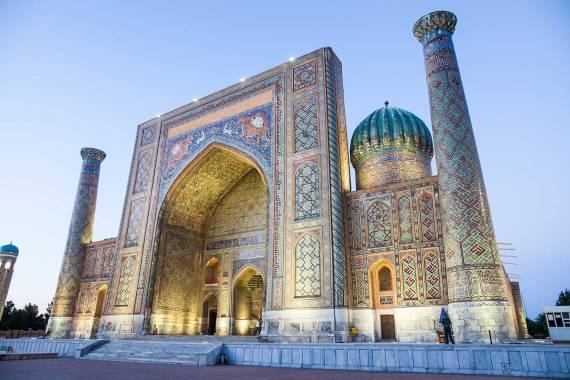 A Couple from
California Our guide in Uzbekistan seemed to know everyone wherever we went which made us feel like

locals.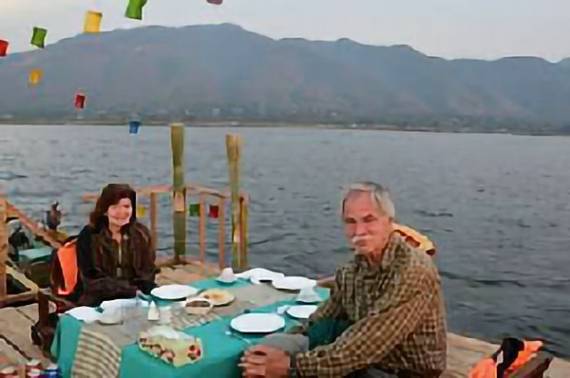 A couple from New
Hampshire Remote Lands did an amazing job of planning and executing our trip to

Myanmar