Festivals
So much in Asia depends on the calendar. In February in Beijing, more than 20 million people all set off fireworks to celebrate Chinese New Year. In Nagaland in India, tribes from all over the region meet to compete, dance, and celebrate. In Thailand, spectators look on as celebrants perform bizarre rituals at the Nine Emperor Gods Festival.
With an intimate and unique knowledge of Asian culture, Remote Lands knows the importance of experiencing culture the right way. Whether you want an up-close view of the Sing-Sing festival in the Asaro Valley of Papua New Guinea or a quiet walk through the Sapporo Snow Festival in Japan, Remote Lands can give travelers the best possible experience on their celebrations throughout Asia.

May

Japan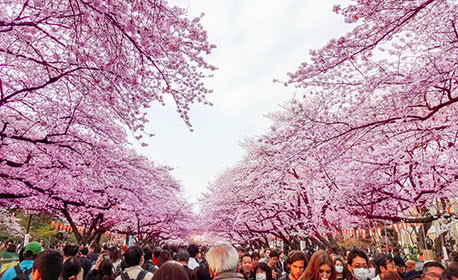 Hanami - Cherry Blossom Season
March - May
Japan's cherry blossom festival takes place throughout the country in the springtime, in conjunction with the blooming of the delicate and fragrant cherry blossoms, which lasts for about two weeks. Crowds from all over the country gather amongst the flowering trees, with parties going late into the night.
Location Countrywide, Japan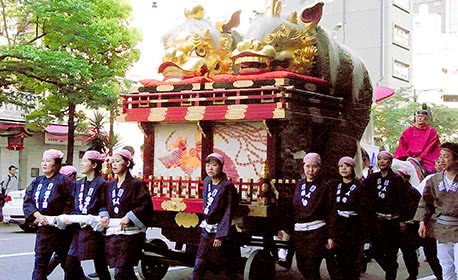 Kanda Matsuri
May
One of Tokyo's most famous festivals, alongside Sanno Matsuri and Fukagawa Matsuri, Kanda Matsuri takes place in odd-numbered years in mid-May. There are processions wthrough the streets and parades of portable shrines (mikoshi). Though the festival officially celebrates the Kanda Myojin Shrine and its trio of deities, over time Kanda Matsuri has come to be a celebration for wealth and good fortune.
Location Tokyo, Japan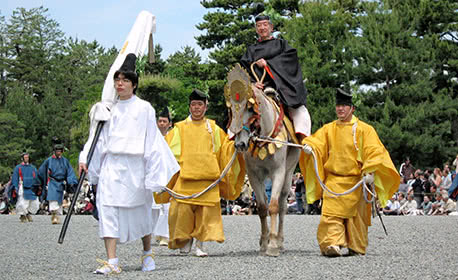 Aoi Matsuri
May
Parading through Kyoto's most important shrines, Aoi Matsuri is a colorful procession in honor of the ancient officials who delivered the emperor's messages to the two shrines of Shimogamo and Kamigamo. Every year on May 15th, Hollyhock, kimonos and traditional blades take spectators back to Imperial times as the day begins with an elaborate display.
Location Kyoto, Japan
What Others Say
Here is a small selection of the kind words our clients have said about us recently.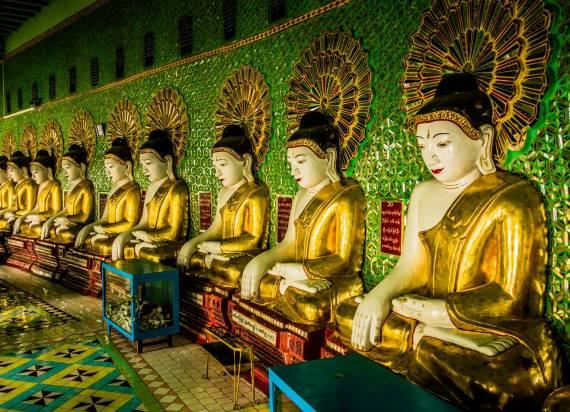 A Couple from the
UK Your arrangements were seamless and a credit to your company's organisational

abilities.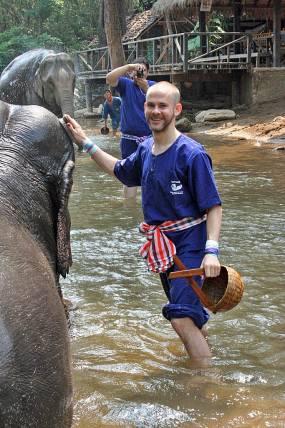 Dominic, Los
Angeles This was the single GREATEST travel experience of my LIFE, in which REMOTE LANDS gave me a chance to enjoy EVERYTHING, and experience NONE of the usual travel

stress.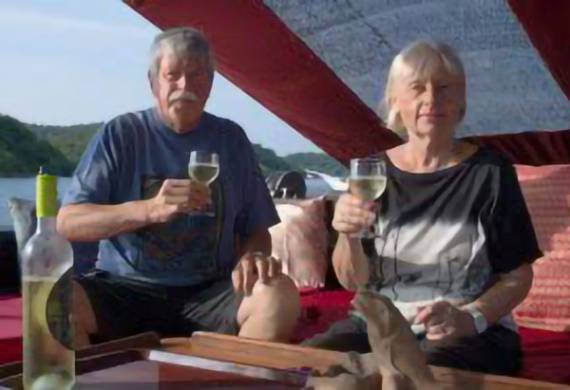 A British-German couple from
Spain There was nothing provided by Remote Lands that was anything other than 1st

class.