Festivals
So much in Asia depends on the calendar. In February in Beijing, more than 20 million people all set off fireworks to celebrate Chinese New Year. In Nagaland in India, tribes from all over the region meet to compete, dance, and celebrate. In Thailand, spectators look on as celebrants perform bizarre rituals at the Nine Emperor Gods Festival.
With an intimate and unique knowledge of Asian culture, Remote Lands knows the importance of experiencing culture the right way. Whether you want an up-close view of the Sing-Sing festival in the Asaro Valley of Papua New Guinea or a quiet walk through the Sapporo Snow Festival in Japan, Remote Lands can give travelers the best possible experience on their celebrations throughout Asia.

January

Myanmar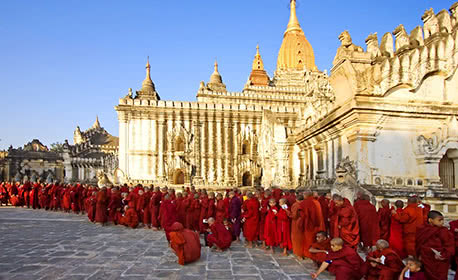 Ananda Temple Festival
January
22 Days of offerings paint the month of January with a sense of religious stoicism in Bagan. Monks wait in long lines as their alm bowls are filled with crops. Bullock cart-bearing pilgrims travel to the festival to peddle their goods, while market stalls and restaurants offer up delicious cuisine on the fairgrounds.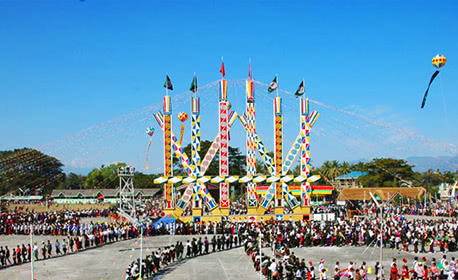 Kachin Manaw Festival
January
The hill tribes of Kachin State celebrate the Manaw festival every January. Also known as the Kachin New Year, the festival celebrates battle victories and tribe reunions of the past year. Spiritual dances create a colorful display as everyone in town joins in the fun in the little town of Kachin.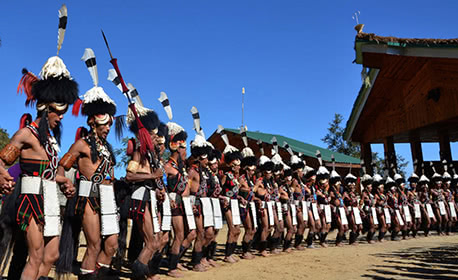 Naga New Year Festival
January
Occupying the northwest corner of Myanmar, the Naga people are a small culture living in the hilly country. A traditional Naga New Year Festival is a rare cultural treat, where gifts are exchanged, and traditional music and dance are performed for local and international entertainment.
Location
Nagaland, Myanmar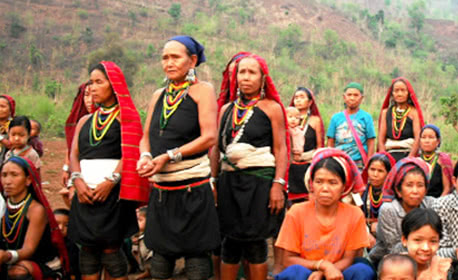 Moe Byae
January-February
An elaborate pagoda serves as the pinnacle of the largest Pagoda festival in a small town on the border of Shan and Kaya in Myanmar. Four days are filled with sprawling markets selling everything from candles, grilled whole pigs and illegal motorbikes. Visitors also enjoy cultural dance performances.
Location
Shan State, Myanmar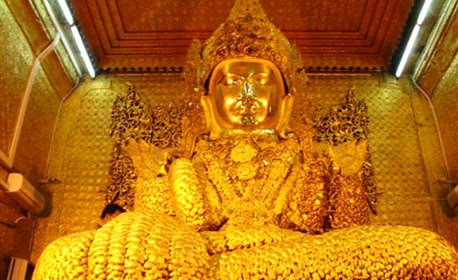 Maha Muni Pagoda Festival
January-February
Visitors and locals sink their teeth into different sticky rice delicacies with various toppings at the Maha Muni Pagoda Festival in Mandalay. Lasting two days, the festival celebrates the revered Maha Muni Buddha Image covered in thick gold. Bonfires decorate the festival grounds during the cold month of February.
Location
Mandalay, Myanmar
What Others Say
Here is a small selection of the kind words our clients have said about us recently.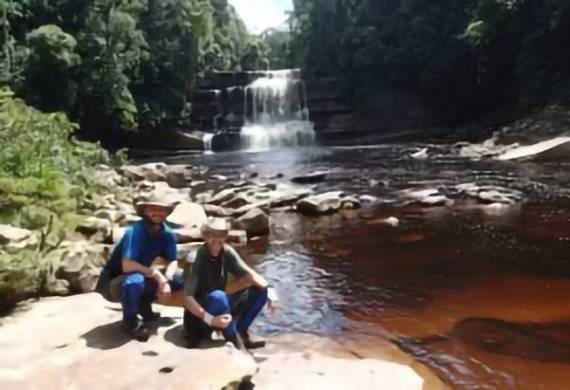 Brothers from
Russia The overall experience turned out to be exceptional and unforgettable - so many thanks to the entire team at Remote

Lands.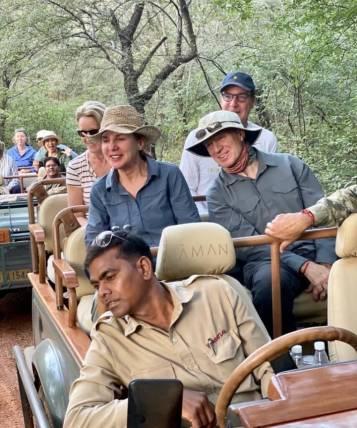 Wendi & Brian, Austin
TX This was truly the trip of a lifetime. Magical destinations, the most luxurious hotels in the world, and the most wonderful travel companions we could've wished for. We were treated like family everywhere we went and we have 14 new best

friends.