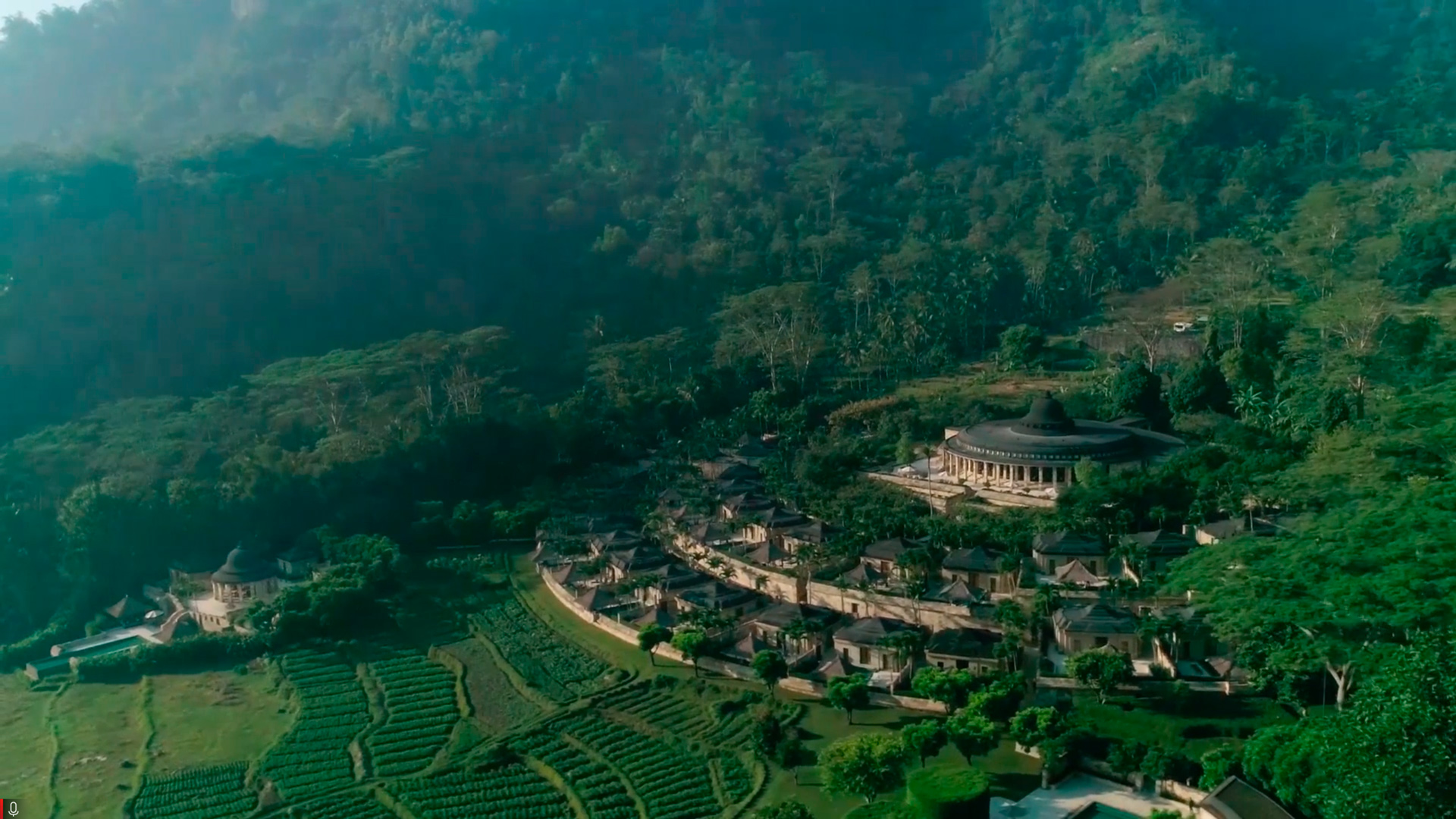 Bali to Luang Prabang
Aman Jet Expedition 2021
9 - 24 May 2021
Join us aboard a private Airbus ACJ 318 for a special journey through Southeast Asia's ancient wonders
on this new Aman Private Jet Expedition from Bali to Luang Prabang.
Indonesia - Cambodia - Vietnam - Laos
$69,888
Starting price per person
Your Private Jet
Airbus ACJ 318
Fitted with 19 seats (instead of 130)
Lounge configuration
'Cocktail party in the sky' atmosphere
Two pilots, two flight attendants, one chef & one engineer
Floorplan

Download Itinerary
1
Amandari, Ubud, Bali, Indonesia
Welcome to Bali, Isle of the Gods. Begin your journey at Amandari nestled amidst Ubud's verdant surrounds.

Alang-alang thatched-roof Suites are planted along the verdant hillside. Each with interiors of coconut, teak, and bamboo. Glass doors on three sides slide open to lush garden courtyards.

Seek Indonesia's culinary history and heritage layered within its dishes. Learn its secrets from Amandari's executive chef in a cooking lesson.

Secluded hilltops are perfect for enjoying spectacular jungle views and private picnics, expertly arranged by Amandari.

Much of Indonesia's artistic traditions are intensely expressive and infused with spiritual vigor. Let culture expert Agung Rai introduce you to works produced by master artisans, and show you how to make your own.

Leave the trail to find serendipity amongst rice terraces and sacred forests. Playful monkeys, hidden temples, and a holy water blessing await.

Ubud is well alive with artistic spirit. Markets proudly showcase the traditions of ikat weaving, woodcarving, basket-weaving, and textile arts.
2
Amankila, Manggis, Bali, Indonesia
Transition from jungle to sea at Amankila, a sprawling hilltop haven with commanding views of Bali's east coast.

Time at Amankila is yours to tend. At center stage is a three-tier infinity pool with an open invitation to soak up the panoramic sea views and sunny skies.

Stilted suites serve as a serene retreat. Unwind on your expansive terrace in complete privacy.

Channel the energy of east Bali during morning yoga on Amankila's private black sand beach. A range of beach and sea activities is on hand at the Beach Club.

Take to the sea and set sail across the Lombok Strait aboard a yacht. Below the surface a pristine world of tropical fish and coral await you.

The unspoiled terrain of east Bali is yours to explore by bicycle or foot: trace verdant trails through rice fields, discover culture and tradition amongst villages and temples, summit an active volcano for an unforgettable sunrise.

Amankila's healers are experts of whole body wellness. A wide variety of holistic practices and spa treatments address mind and body, offering complete relaxation and well-being.
3
Amanjiwo, Borobudur, Java, Indonesia
Your private jet, an Airbus ACJ 318, will tow you to your third Indonesian destination on the island of Java. Amanjiwo is set in the lower reaches of the Menoreh Hills, deep within the cultural heartlands.

Graceful architecture featuring curved colonnades, dramatic domes, and a centerpiece lofty rotunda reflects the nearby Buddhist temple Borobudur.

Four-pillar beds on raised terrazzo platforms reminiscent of Borobudur usher peace to spacious Suites. A thatched-roof bale, sunken outdoor bathtub, and private garden terrace complete the harmony.

A guided Samadhi meditation session will help you connect even deeper to Indonesia. Focusing mind and attention to the present lends to fully appreciating your journey in length.

Witness the sunrise over Borobudur, located a short walking distance from Amanjiwo. The famed temple is a masterpiece of Buddhist and Indonesian architecture, the largest of its kind in the world.

Discover a bucolic village amid rice paddies where a horse-drawn cart ride offers you a glimpse of the quotidian rural life that remains little changed from bygone days.

Ancient temple ruins dot the plains and hills beyond Amanjiwo, many hidden and reclaimed by the land. A hike deep into the jungle and across farmlands and villages will bring you to a mystical temple, a relic of the Hindu era in Java.
4
Amansara, Siem Reap, Cambodia
Leave Indonesia behind and jet off to Southeast Asia, destination Siem Reap. The ancient Khmer capital is home to famed temple ruins, a growing creative scene, and the stately Amansara.

Once a residence for guests of the king, Amansara's generous space encompasses a main dining room, two swimming pools, Aman Spa, and a gym. Airy corridors and manicured foliage create a serene sanctuary in the midst of the city.

Smart suites are minimally dressed in pale terrazzo and timber, opening up to private courtyards with option of garden or pool.

Take in Angkor Wat's full grandeur at daybreak as the sun slowly illuminates its iconic prangs. In the morning light, survey the temples's incredible detail and geometric precision.

Have your choice of the innumerable temples spread across the UNESCO-designated Angkor area. From vast complexes to lesser-known gems, you will explore from both the ground and the sky in a helicopter.

Seek the modern iterations of olden traditions that hold fast in the rapidly changing town. Haute couture featuring local silk, Khmer acrobatics, and a school of Apsara dance are all in store.

Marking the last night in Cambodia is an exclusive twilight Khmer banquet held on the grand stage of an ancient temple, a resplendent send-off.
5
Amanoi, Ninh Thuan, Vietnam
Your private jet delivers you to Amanoi's coastal setting for a change of scene and speed. Between the coral-rich Vinh Hy Bay and the diverse landscape of Nui Chua National Park, this is the ideal place to slow it down.

Discreet natural materials, latticed windows, and curving roofs draw on graceful and artfully simple Vietnamese design.

Villas and pavilions showcase grand timber sundecks designed for enjoying natural scenes at your leisure.

Immersive wellness programs takes center stage at this secluded retreat. Be treated to a complimentary massage of your choosing at the lakeside Aman Spa. Complimentary morning yoga and Pilates are held daily, alongside an extensive menu of holistic and wellbeing offerings.

Adventure can be found along a network of rambling trails that lead to rocky peaks, waterfalls, farmlands, protected forests, and quiet beaches.

Relax and play in the bay. Amanoi's private beach allows for romantic picnics, exploration by kayak or catamaran, and a variety of complimentary water sports including Hobie cat sailing, stand-up paddleboarding, windsurfing, and snorkeling.

Ancient Cham fishing villages dotting the bay avail local schools, morning markets, and fisheries ready for discovery. Explore the region by bike, following coastal roads and dirt tracks.
6
Amantaka, Luang Prabang, Laos
The journey winds down in the charming UNESCO town of Luang Prabang. Your final check-in is at Amantaka, a restored colonial mansion, surrounded by gardens.

Laid around a central courtyard and fringed by manicured lawns, Amantaka's long breezy corridors and white walls encompass 24 suites, indoor and outdoor dining areas, a tennis court, yoga studio, and the Aman Spa.

Elegantly appointed suites are bright and airy with four-poster beds set under high ceilings. A standing bathtub, writing desk, chaise lounge furnish the expansive indoor space. Large terraces offer respite with sun loungers beneath shady mango trees.

The Old Town is a well-preserved townscape of traditional Lao and French colonial urban structures that evoke bygone days. Heritage buildings housing quaint cafes, shops, and museums commingle with gilded temples and stilted wooden homes.

An idyllic cruise upstream on the Mekong River will take you past green-carpeted hills and sleepy villages to the Pak Ou Caves where pilgrims have been leaving Buddha statues as offerings for centuries.

In the dawn's breaking light, over 1,200 saffron-robed monks spill from temples and traverse the town accepting alms. Awake early to make your own offering to the monks just as the locals do.

Immerse yourself in the spirituality of Luang Prabang and its serene atmosphere. Over 30 temples serve locals and visitors seeking guidance and peace. On the final night, a special baci ceremony conducted by a prince commemorates the journey and long-lasting memories you have made.
Stay at six Amans in just one journey.

Fly aboard an Airbus 318, fitted with just 19 seats (instead of 130) and furnished with sofas and coffee tables, encouraging a "cocktail party in the sky" atmosphere.

Special experiences curated by the Asia travel specialists at Remote Lands.

Explore ancient wonders and UNESCO World Heritage sites across Southeast Asia.

You will have your own private car, driver and guide at your disposal throughout the journey, allowing you the freedom and flexibility to choose your own path.
Bali to Luang Prabang
9 - 24 May 2021
At a Glance
Amandari

Ubud, Bali, Indonesia

3 Nights

Amankila

Manggis, Bali, Indonesia

3 Nights

Amanjiwo

Borobudur, Java, Indonesia

2 Nights

Amansara

Siem Reap, Cambodia

3 Nights

Amanoi

Ninh Thuan, Vietnam

2 Nights

Amantaka

Luang Prabang, Laos

2 Nights
Catherine Heald
Co-Founder & Ceo
Remote Lands
Catherine is an adventurer, an Asiaphile and a serial entrepreneur. She describes her greatest fear in life as mediocrity, and her second greatest as boredom -- and the combination being the stimulus for Remote Lands. A former software engineer, technology entrepreneur and founder of three software companies since 1989, she considers herself lucky to have found her true calling at the age of 42, and to have been able to turn her life's passion for Asian travel into her profession.
Wanderlust is in Catherine's blood, inherited from her great-grandparents from Pittsburgh who circumnavigated the world multiple times in the 19th century on Asian art and antique-buying trips. Catherine's Asia obsession began back in 1985 when she read James Clavell's 'Tai Pan' and was instantly smitten. She had already lived in France and had traveled widely throughout Europe, but she had never been to Asia, and was determined to go. In 1987 she flew to Hong Kong with two phone numbers in her pocket and her total savings of $1,000, got a job selling Apple computers, and ended up staying for seven years -- travelling constantly all over Asia and the world for both business and pleasure.
Read Bio

Remote Lands is the world's leading tour operator focusing on luxe and intrepid Asia.
Travel with us and you will experience the finest that Asia has to offer, from the very best hotels to unique experiences with remote cultures far from the beaten path. Our attention to detail, personalized service, creativity, and deep knowledge of Asia set us apart and guarantee you many an enthralling tale of adventure upon your return home.
Featured on:



Similar Trips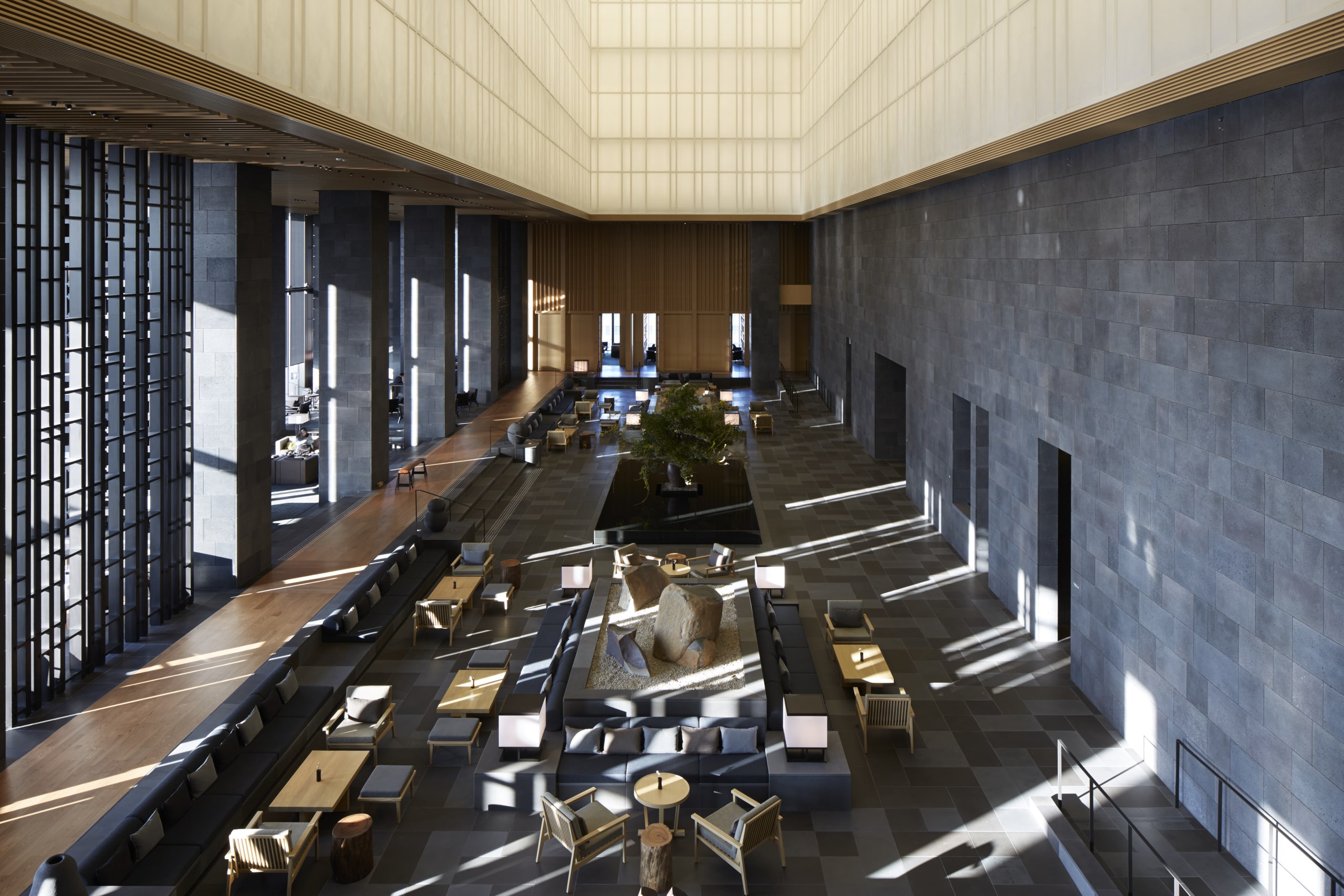 OCTOBER 2 - 23, 2021
The Grandest Tour
22 days / 21 nights
Japan - Cambodia- Vietnam - Thailand - Bhutan - Turkey - Montenegro - Greece - Italy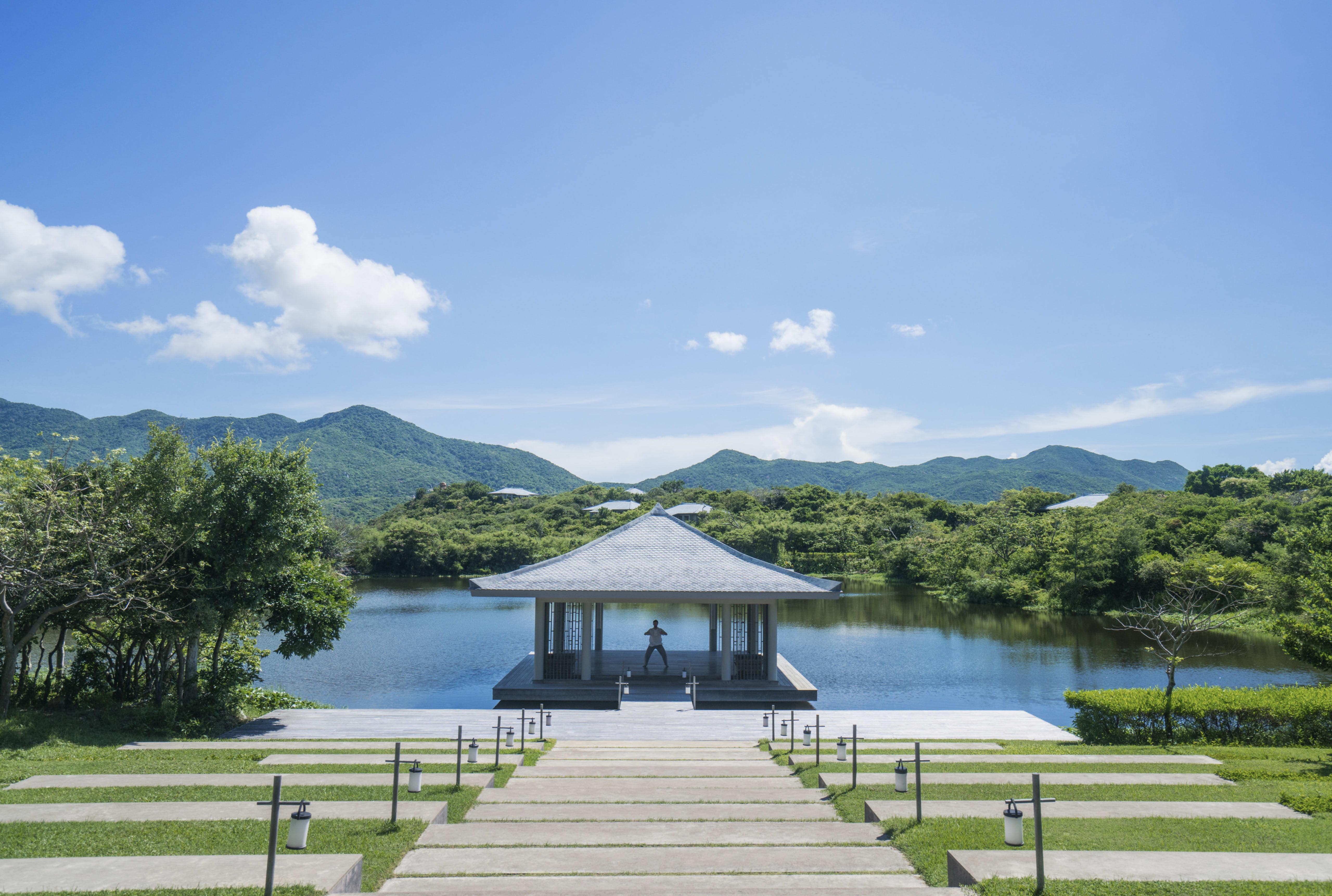 SEPTEMBER 21 - 7 OCTOBER 2021
A Mindful and Cultural Journey
22 days / 21 nights
Vietnam - Laos - Bhutan - India - Sri lanka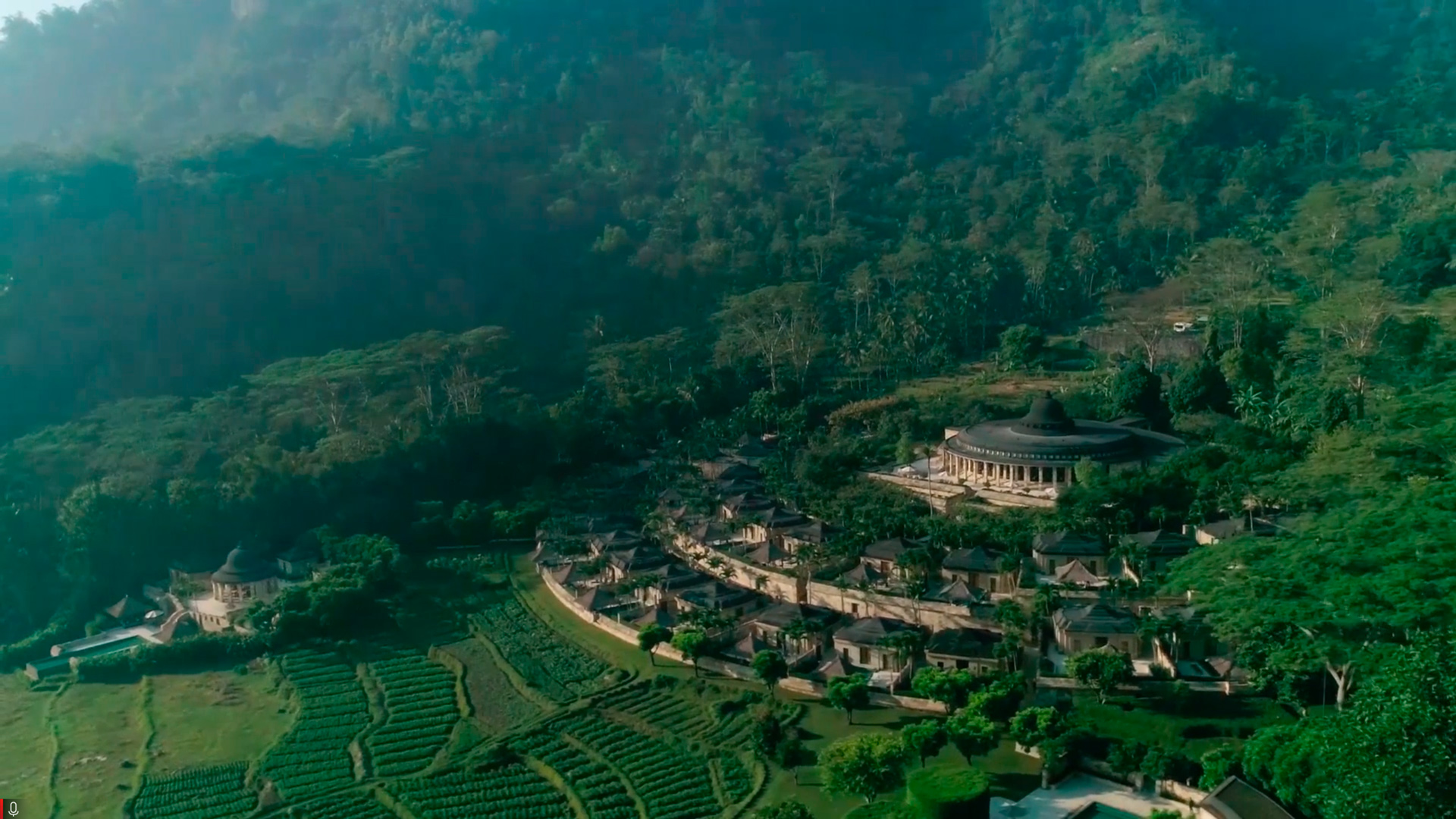 Aman Jet Expeditions:
Bali to Luang Prabang
9 - 24 May 2021