Why We Love This Hotel
Location: There is nothing quite like the private catamaran-accessible Banana Island Resort Doha in Qatar; with its golden strip of beach, spectacular views of the Arabian Sea, and a carefree environment, the resort is truly a special destination.
Variety: There are practically endless activities available for resort guests that range from high seas fishing excursions to late-night cinema screenings, ensuring that every day will be chock full of exciting, varied diversions.
Relaxation: Indulgent bathtubs complement every suite, the golden sands of the beach beckon, and an ample spa provides an array of treatments; in short, this resort is a haven for relaxation.
Read More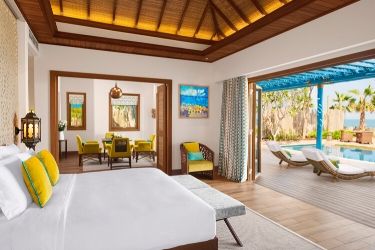 Preferred Hotel