Example Itinerary
Pan-Stans: Country Collecting in Central Asia
This tour of the Silk Road "Stans" takes you through Turkmenistan, Uzbekistan, Kazakhstan, Tajikistan and Kyrgyzstan in just two short weeks. Designed specifically for those looking to dip toes into each destination rather than explore in depth, this itinerary ensures luxury and comfort along the whirlwind route, as well as seamless logistics in a part of the world that can be tricky to country-hop without expert guidance. You'll experience a highlight reel of Central Asia, touching down for exquisite architecture, modern and ancient history from Alexander the Great through to the post-Soviet present, and rugged natural landscapes. Five countries, eight cities, 14 action-packed days.
This itinerary is an example. It's designed to inspire you and provide you with thoughtfully curated ideas. You can choose to do this exact itinerary or completely personalize it. All trips are 100% bespoke.
Highlights
• Architecture: From Turkmenistan's "City of White Marble" to the blue-tiled mosques of Uzbekistan, to the remnants of Soviet rule in surviving statues of Lenin - a journey through Central Asia is a fascinating lesson in how history shapes cities.
• Following the Silk Road: This extensive network of trading routes connected Europe to the west with Asia to the east, and the Stans were at the heart of it. By traversing this region, you're following in the footsteps of a legacy spanning over 2,000 years.
• Iskanderkul Lake: Named for Alexander the Great, this natural wonder is buried deep in the Fann Mountains and renowned for its serene turquoise water, which perfectly reflects the surrounding peaks.
Day-by-Day
Day 1
Ashgabat
Your pan-Stan adventure starts in Ashgabat, the capital of Turkmenistan. The Silk Road city has a past as complex as the country it represents, having been passed from the Persian Empire to Alexander the Great, then later the annexed Soviet Union, before Turkmenistan became independent in 1991. Flying into the "City of White Marble," so named for its architecture and grand national monuments gleaming in white, you'll transfer to your hotel and spend the rest of the day at leisure. Rest well, as you're about to embark on an intense five-Stan tour.
Day 2
Ashgabat
Your exploration of Turkmenistan starts with a short drive out of the capital to visit the UNESCO World Heritage Site of Nisa, an ancient Iranian settlement consisting of a fortress and royal necropolis dating back to 250 BC. Returning to Ashgabat, you'll visit an Akhal-Teke horse farm en route. The Akhal-Teke is one of the world's oldest horse breeds, instantly recognizable by its distinctive golden coat. Back in the city, you'll discover ancient artifacts at the National Museum of History and Ethnography, then visit significant landmarks such as National Independence Park, the Halk Hakydasy Memorial Complex dedicated to victims of the 1948 Ashgabat earthquake, the National Carpet Museum, Ertugrul Gazi Mosque and a statue of Vladimir Lenin.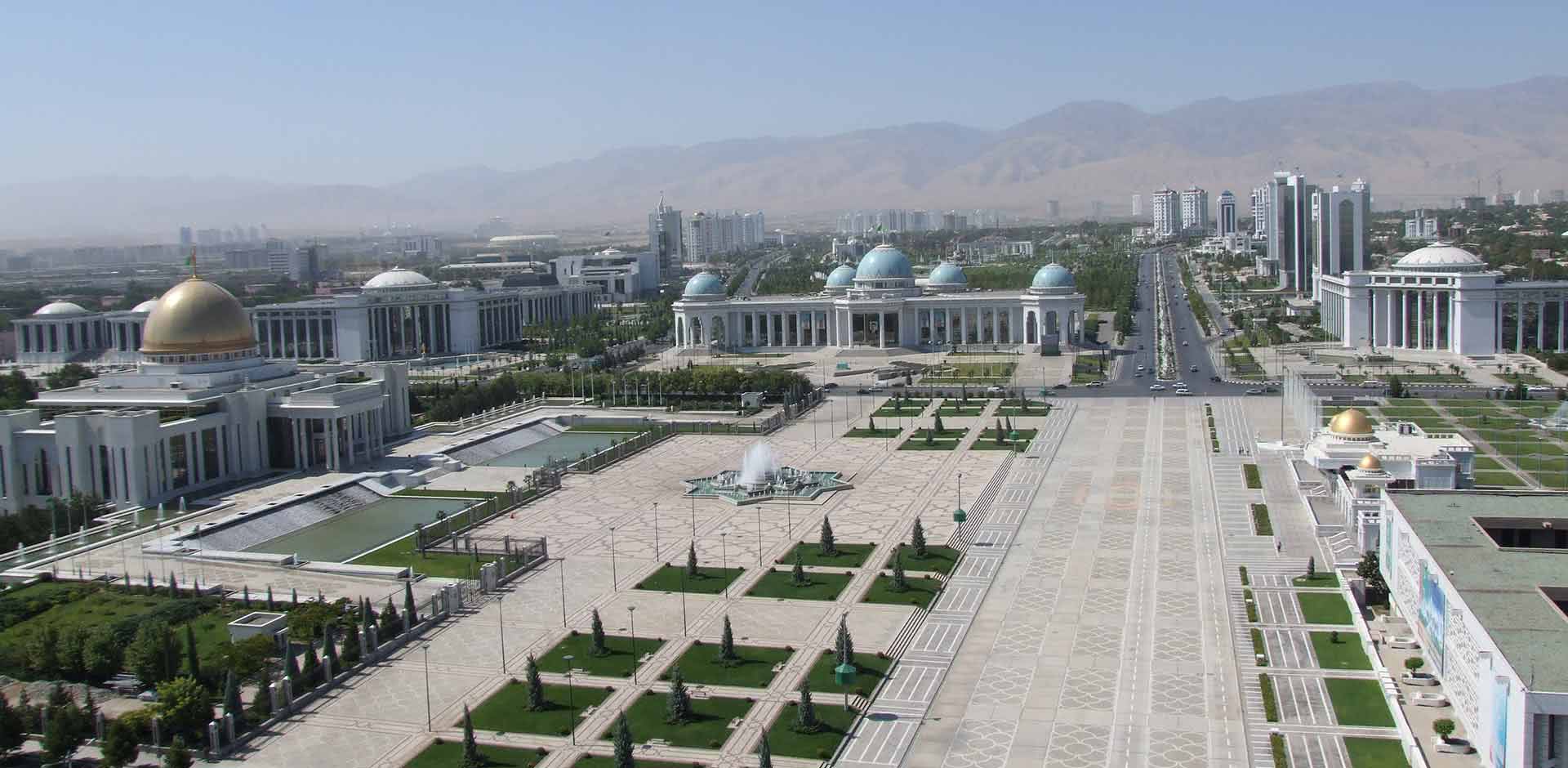 Day 3
Khiva
Rising early, head to the airport and take a short flight to Dashoguz. From here, you'll drive an hour to the Turkmenistan-Uzbekistan border point at Dashoguz-Shavat. Going through border formalities on both sides takes time and includes crossing a neutral zone without transport – giving you an idea of how the Stans aren't always so neighborly. Meeting your guide in Shavat, Uzbekistan, you'll transfer to the city of Khiva and take a rest after the day's journey.
Day 4
Tashkent
The 2,500-year-old Silk Road settlement of Khiva was once an important trade hub and this heritage can still be seen in the "old town" of Itchan Kala. This inner part of the city is home to historical monuments such as the 10th-century Djuma Mosque with its great hall supported by 112 columns, and the mausoleum of Sayid Alauddin. Later, transfer to Urguench Airport and take a short flight to Tashkent, the capital of Uzbekistan, where you'll stay overnight.
Day 5
Samarkand
Although there's plenty to see in the capital, today you'll rise early to take the rapid "Afrosiab" train to Samarkand - a journey that takes just over two hours. Samarkand is one of the most well-known Uzbek cities, particularly noted for its incredible architecture and blue-tiled monuments. Start with a visit to Registan Square, the main attraction of Samarkand, with its three grand madrassahs (Islamic schools). Next, drop by the Gur-Amir Mausoleum, the burial place of the conqueror Tamerlane (Timur) and his heirs. Continue on to Bibi-Khanim Mosque, then further to Shakhi-Zinda, a necropolis which houses a collection of mausoleums from the 9-14th centuries. Finally, visit the oldest winery in Samarkand, which dates back to the 19th century, and participate in a special wine tasting in the cellar.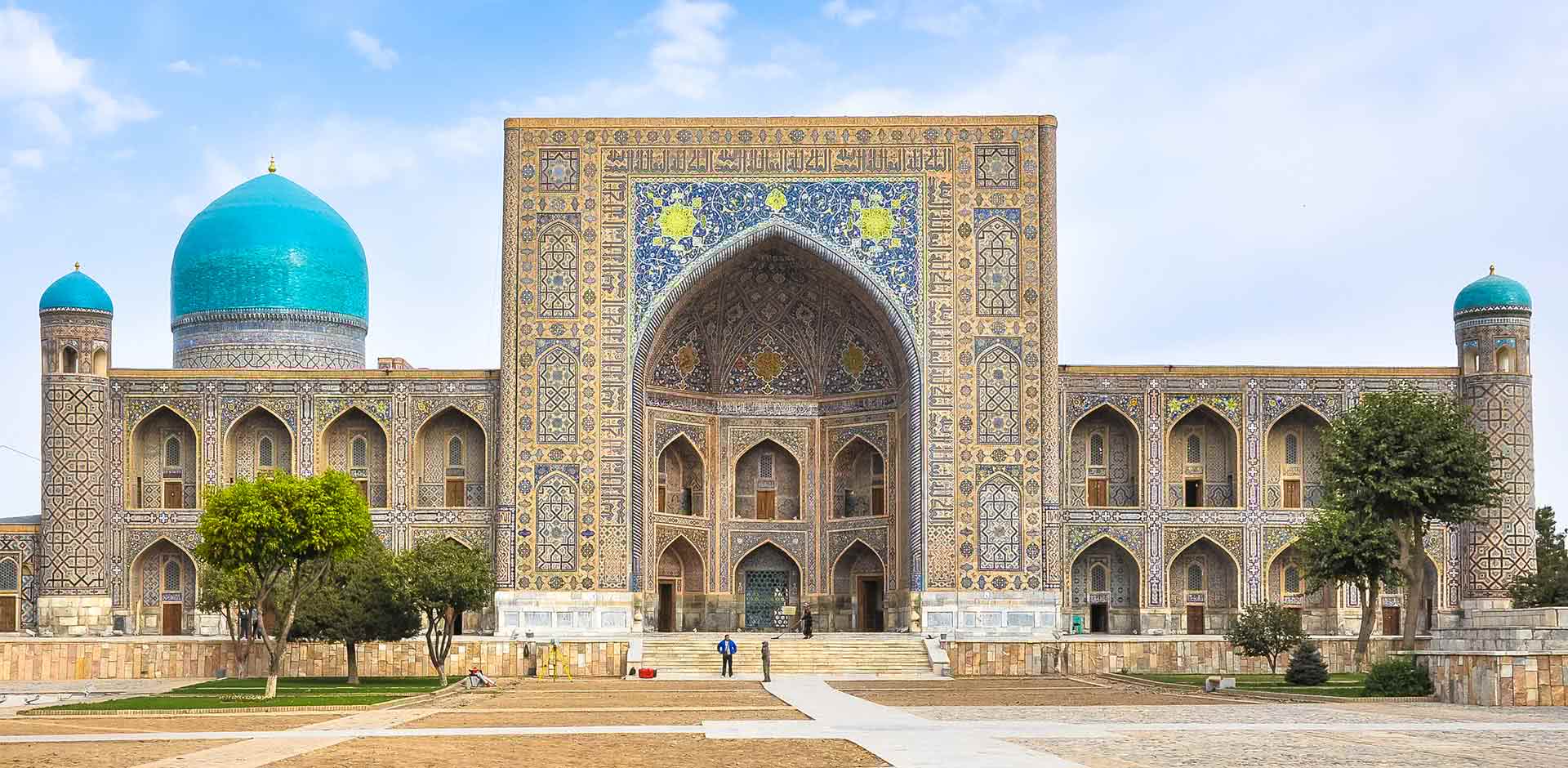 Day 6
Tashkent
A second day of sightseeing in Samarkand takes you to the bustling Siyab Bazaar and the Afrasiab Museum, which illustrates the history of the city from the time of Alexander the Great's conquest. Next, it's the old paper factory, which produces Samarkand paper according to historic methods brought over from China in the 7th century, and the Ulugbek Observatory, the first and biggest observatory in Central Asia. If time permits, you may also wish to visit to the Mausoleum of the Prophet Daniel. In the evening, you'll depart for Tashkent with another ride along the rapid "Afrosiab" train.
Optional: Visit the studio of a famous Uzbek fashion designer whose garments are made according to modern fashion trends, but decorated with traditional oriental motifs, embroidery and batik. The handmade pieces use only natural materials such as silk, cotton and organic dyes.
Day 7
Nur-sultan (astana)
Your next destination is Kazakhstan and you'll reach the largest and northernmost Stan via a flight from Tashkent to Nur-Sultan (formerly known as Astana), arriving in the early afternoon. After you've had time to check into your hotel and freshen up, you'll begin your discovery of the Kazakh capital with trips to Nur-Astana Mosque, the Baiterek Tower, the Hazrat Sultan Mosque, the Palace of Peace and Reconciliation, and the National Museum of Kazakhstan, the latter of which houses the "Golden Man" - an significant archaeological discovery.
Day 8
Overnight Train
Your second day in Nur-Sultan sees you navigate the old part of the city on the right side of Ishim River, home to important landmarks such as Constitution Square, the Museum of the First President and Congress Hall. Walk along the riverside and watch the city develop into its more modern, dynamic self. Next, take a scenic river cruise and glide past Independence Square, Water-Green Boulevard and Round Square. Your last stop will be the Presidential Centre of Culture of the Republic of Kazakhstan. In the evening, transfer to the train station and board the overnight train to Almaty.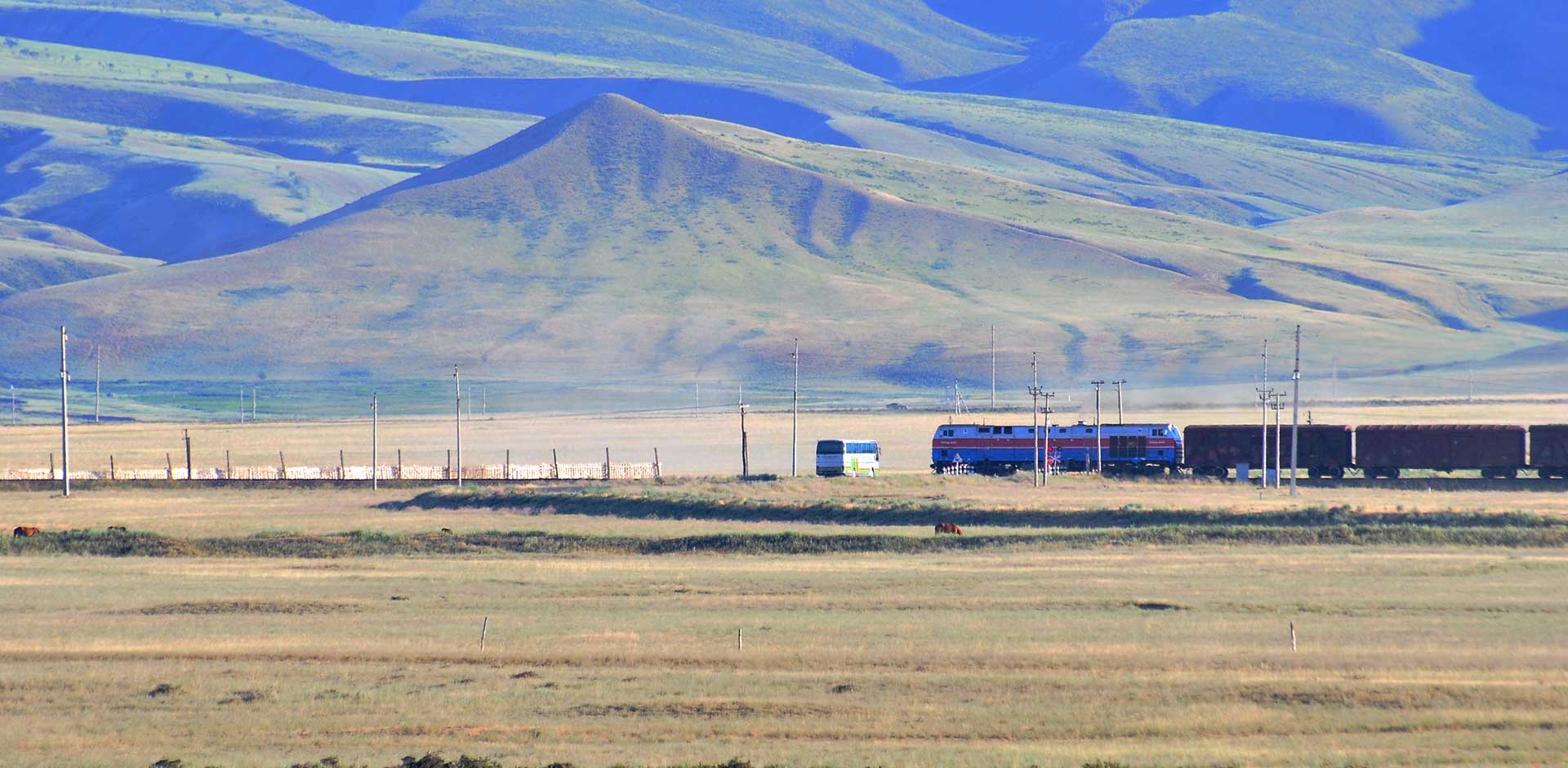 Day 9
Almaty
Arriving early into the city of Almaty, you'll start exploring highlights such as the Central Historical Museum, Arbat Street, Republic Square, Monument of Independence, the Zenkov Cathedral of Holy Ascension and Panfilovtzev Park, which commemorates the Soviet victory in the Great Patriotic War. After lunch, visit Medeo Gorge, where you'll find the largest high-mountain skating rink in the world. Then, a short cable car trip to Kok-Tobe awaits, which offers incredible panoramic views of the city below.
Day 10
Dushanbe
Next, you'll swap Kazakhstan for Tajikistan with a quick flight hop over to Dushanbe. It's hard to believe that the Tajik capital was an isolated desert village up until a mere century ago, when the Soviets made this place a hub for cotton and silk production. Today, Dushanbe is a fast-emerging Central Asian city with bustling bazaars, a mix of museums and galleries, as well as a thriving café culture. Once you're settled into your hotel, begin exploring at Dousti (Somoni) Square, the central square of Dushanbe and take in the capital's main attractions.
Day 11
Dushanbe
Although it's a three-to-four-hour drive each way, today you'll venture out of the city to visit Iskanderkul Lake, one of Central Asia's most beautiful attractions. Named for Alexander the Great, the triangular-shaped glacial lake is a vibrant turquoise in color and flanked by the scenic Fann Mountains. Return to the city in time for dinner, which will be accompanied by a traditional Tajik folk show.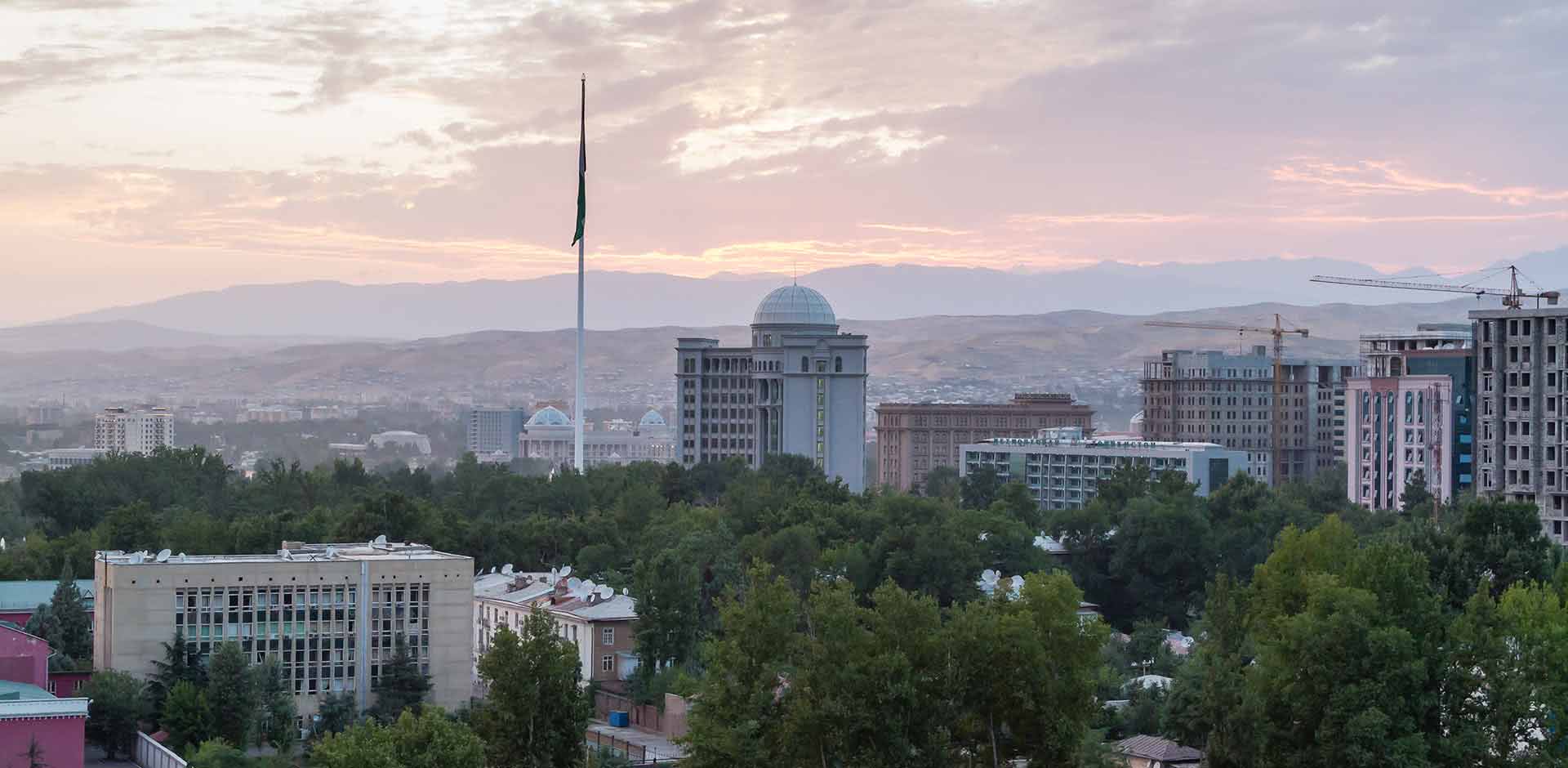 Day 12
Bishkek
Take a short flight from Dushanbe to Bishkek to reach the last Stan on your pan-Stan tour: Kyrgyzstan. Transfer to your hotel to check in and freshen up, then head to Ala-Archa National Park, just outside Bishkek. Along the way, you'll stop at the Ata-Beyit Memorial, dedicated to those who perished in Stalin's infamous 1938 Great Purge. Afterwards, enjoy hiking in the alpine park. A popular destination for weekend picnickers and sand trekkers, the park covers about 80 square miles and its altitude ranges from about 4,900 feet at the entrance to a maximum of more than 16,000 feet at Semenov-Tian-Shanski Peak. There are more than 20 glaciers and some 50 mounts within the park. Wild goats, roe deer and marmots are just a few of the wildlife species you can encounter here. There's also an opportunity to visit a yurt - a traditional tent home used by Kyrgyz nomads.
Day 13
Bishkek
In the morning, start your Bishkek city tour at Victory Square, named for the Soviet victory over Nazi Germany in World War II. Here, you can see the National Circus Building and the National Fine Arts Museum. Head to Oak Park, one of the oldest parks in Bishkek, which also features an open-air gallery of monuments. Reach the Old Square, home to several government buildings, including the Seat of the Government of Kyrgyzstan, which offers fine examples of Stalinist architecture. In the afternoon, pay a visit to the Philharmonic House of Bishkek, a beautiful white marble building facing Bishkek City Hall. Afterwards, stop by Osh Bazaar to enjoy traditional Kyrgyz food in a lively atmosphere with a great view of the mountains. Time permitting, you can visit the workshop of an artisan whose felt and silk-fusing techniques are famous throughout the country.
Day 14
After a whirlwind adventure through Central Asia, country-hopping across five very different destinations, it's time to depart. Head to the airport ready for your onward flight.
TERMS AND CONDITIONS
Price is based on double or twin hotel room occupancy and includes accommodation, transfers, car/driver, English-speaking guide, activities and entrance fees, breakfasts and some casual lunches while touring. Flights and optional special activities will be quoted separately. Most personal expenses, including dinners, alcoholic beverages, spa treatments and gratuities can be paid on the spot while traveling.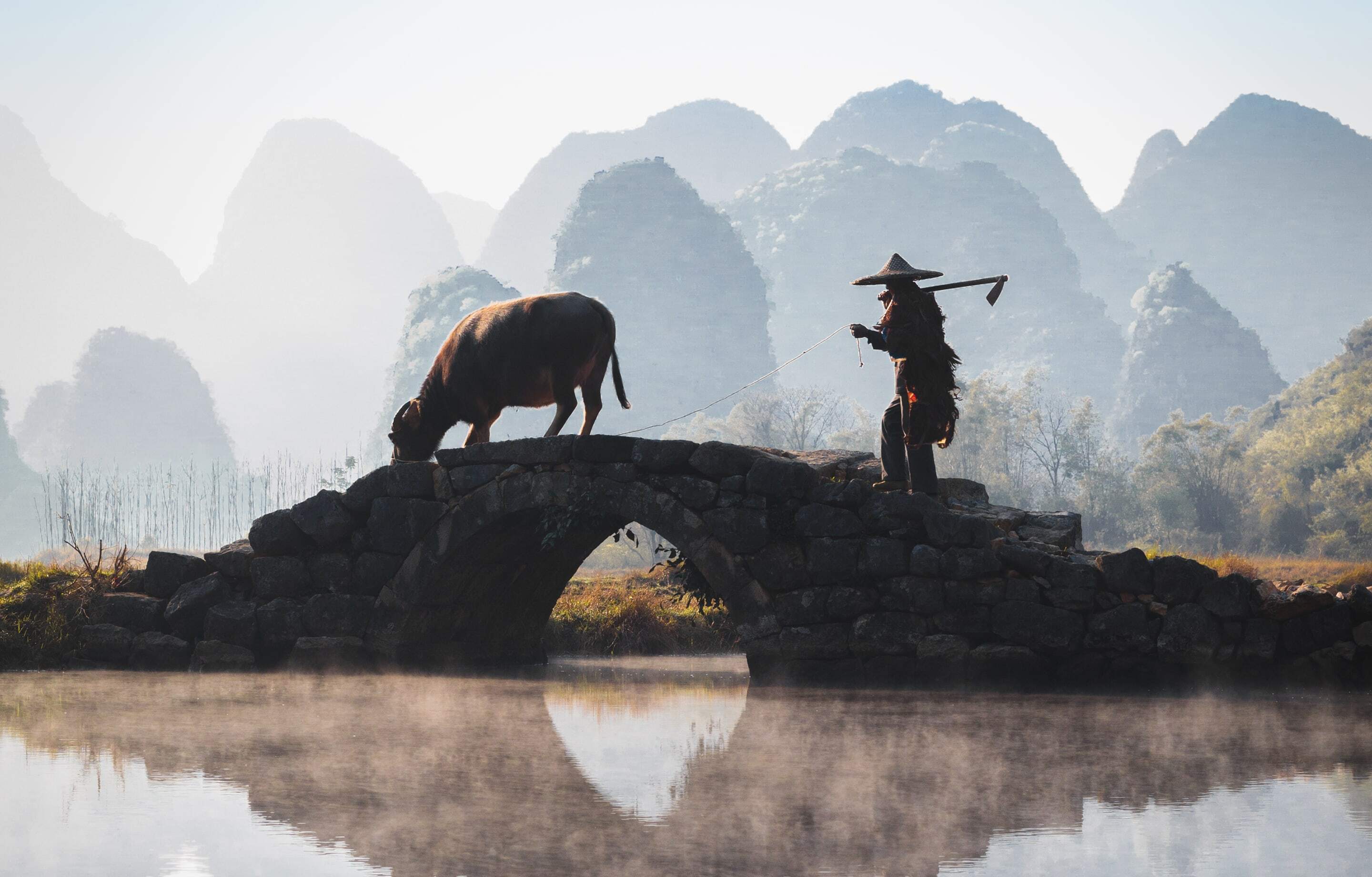 Why Remote Lands?
Exclusively Asia
With Remote Lands you'll travel with people who have made Asia the solitary focus of their own lifelong adventure. As our guest, you'll discover Asia on a journey that is completely, authentically your own, adapted from our own remarkable experiences and adventures over the years.
With Remote Lands you'll travel with people who have made Asia the solitary focus of their own lifelong adventure. As our guest, in the continent that our north American founders Catherine and Jay have adored and explored for decades, you'll discover Asia on a journey that is completely, authentically your own, adapted from our own remarkable experiences and adventures over the years.
Travelogues
An Asia-focused magazine brought to you by Remote Lands – a platform for adventure, luxury, and authenticity from experts and explorers around the continent.
What Others Say
Here is a small selection of the kind words our guests have said about us, as well as features by journalists and travel writers.
From the moment I happened upon the REMOTE LANDS website over a year ago, browsed the options, I knew that this would be well worth it. The entire staff is nothing less than professional with service that made us feel like royals.
This was truly the trip of a lifetime. Magical destinations, the most luxurious hotels in the world, and the most wonderful travel companions we could've wished for. We were treated like family everywhere we went and we have 14 new best friends.
We have used some of the top rated travel specialists all over the world and, without question, Catherine Heald and Remote Lands are at the very top of the list!