Example Itinerary
Turkmenistan Road Trip: From the Door to Hell to Ashgabat
Duration

8 days / 7 nights
Price Per Person
Destinations
This eight-day tour takes you on an epic adventure around one of Central Asia's most mysterious and least-visited of countries: Turkmenistan. Starting off in the tiny border town of Shavat, you'll make your way across the spectacular Karakum Desert, visiting the stunning UNESCO World Heritage city of Kunya­ Urgench, before heading to one of the region's architectural jewels of Mary (via the capital), which boasts ruins dating back as far as the 12th century. Along the way, you'll stay at hotels, as well as sleep under the stars, and even stay at a local's home in the quaint untouched village of Damla. The trip will wind down in Ashgabat, not before a trip to an atmospheric fortress situated in the foothills of the Kopet-Dag Mountains, as well as several stop-offs in and around the capital.
This itinerary is an example. It's designed to inspire you and provide you with thoughtfully curated ideas. You can choose to do this exact itinerary or completely personalize it. All trips are 100% bespoke.
Highlights
• Darvaza: To witness the "Door to Hell" in all its flaming glory, travelers will camp overnight in the Karakum Desert under a blanket of stars.
• A Local Way of Life: In the desert village of Damla, a local family will host travelers overnight, share their customs, and treat travelers to traditional cuisine.
• Old vs New: The modernized city of Ashgabat is striking in contrast to the atmospheric fortress of Old Nisa, only a day trip away from the capital.
Day-by-Day
Day 1
Kunya-Urgench
This nine-day adventure commences at the Uzbekistan-Turkmenistan border town of Shavat, where you'll become acquainted with your group and guide. A short 19-mile drive to Dashoguz awaits, the capital of the northern region of Turkmenistan, and a city at the very heart of a now artificially-irrigated Khorezmian oasis. Private transportation will take you to your hotel in Dashoguz, where you'll spend your first night.
Day 2
Darvaza (Door To Hell)
The first of many excursions on this tour of Turkmenistan will be to the ancient Islamic stronghold of Kunya-Urgench, once the capital of the medieval Khorezmshah Empire and now a World Heritage Site recognized by UNESCO. Countless mausoleums and monuments await, many of which date all the way back to the 12th century. After a full tour of all the main sites, it's time to hit the road again, this time through the desolate Karakum Desert, passing flaming craters and spectacular caves before bedding down for the night under the stars in a tent.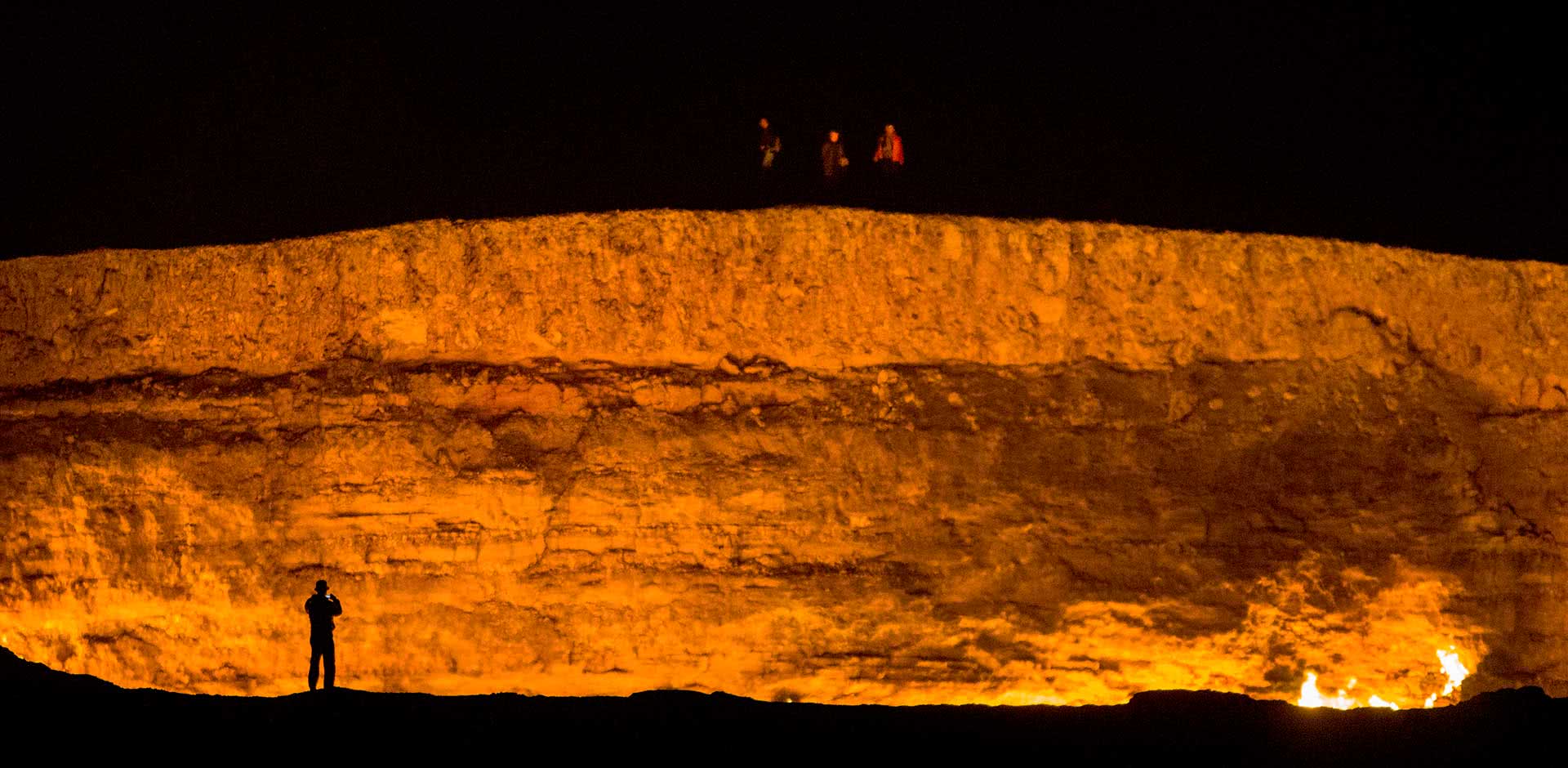 Day 3
Damla
After breakfast, pack your camp up and head east (three hours) towards the quaint local village of Damla in the very heart of the Karakum Desert, passing the "naked" bed of the prehistoric Tethys sea, the Uzboy River, and over stunning yellow dunes. The destination of Damla is an incredibly isolated settlement, yet the village people here are accommodating and happy to showcase their traditional ways of life still thriving today. No hotels here: you'll be spending in a homestay for a particularly memorable local experience.
Day 4
Ashgabat
Say goodbye to your friendly hosts in the village of Damla and head south across the desert to the capital of Turkmenistan (a 5-6 hour drive), Ashgabat. On the way, there's time for a quick stop-off at another isolated settlement, Yerbent, a fascinating desert metropolis with a mixture of traditional households and farms alongside modern technology such as satellite dishes and ATMs. Hit the newly-constructed highway again in the afternoon and arrive in the capital in good time, before checking in to your modern hotel for the night.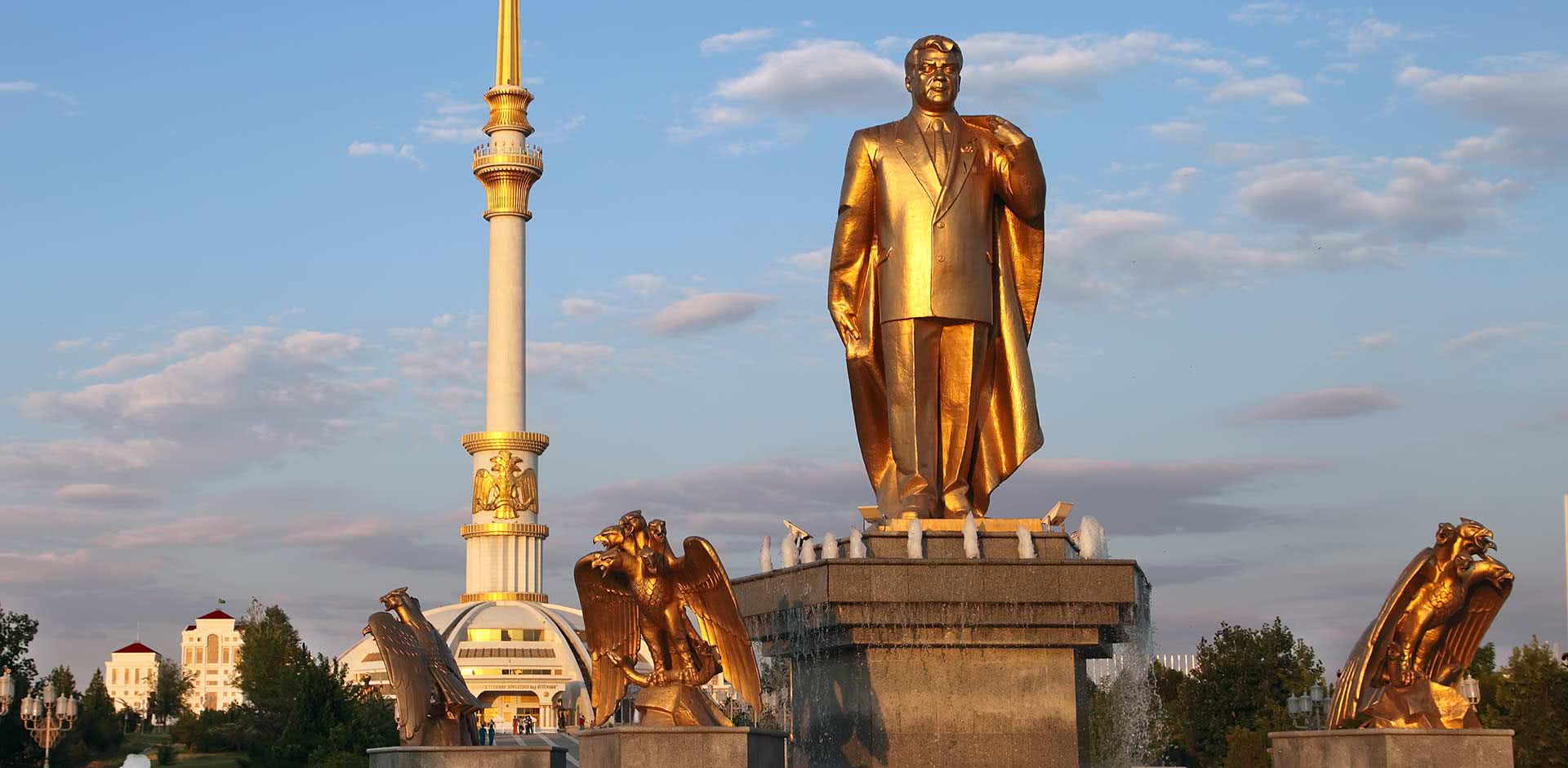 Day 5
Mary & Merv
Today, fly to Mary, the capital of the present-day Mary region and the center of the Murghab oasis. Journey 16 miles out of town to Merv, a stunning UNESCO World Heritage Site home to some of the most important archaeological ruins in Central Asia. Merv played an important part in the development of the Silk Road, and your guide will take you around the 1200-hectare historical park that is spread across the area. Also visit Gonur Depe, an important archaeological site and the center of a remarkable Bronze Age civilisation, only recently discovered in 1972 by Prof. Victor Sarianidi. This is comprised of a ruined palace complex spread over some 10 hectares, and you'll have around two hours to explore the area before heading back to Mary.
Day 6
Ashgabat
This morning, take a look round Mary's local museum, housing archaeological finds dating back to 3,000 BC, before flying back to Ashgabat. Upon arrival, visit the popular Tolkuchka Market to see some of the camels, cattle, carpets, jewellery on sale, before heading 30 miles out to the beautiful Geok Depe mosque. Then, travel to the underground cave of Kov-Ata which houses a subterranean lake. Here visitors come to swim in the medicinal thermal waters in the dark. On the way back to Ashgabat, stop-off at Kipchak, the largest mosque complex in Turkmenistan.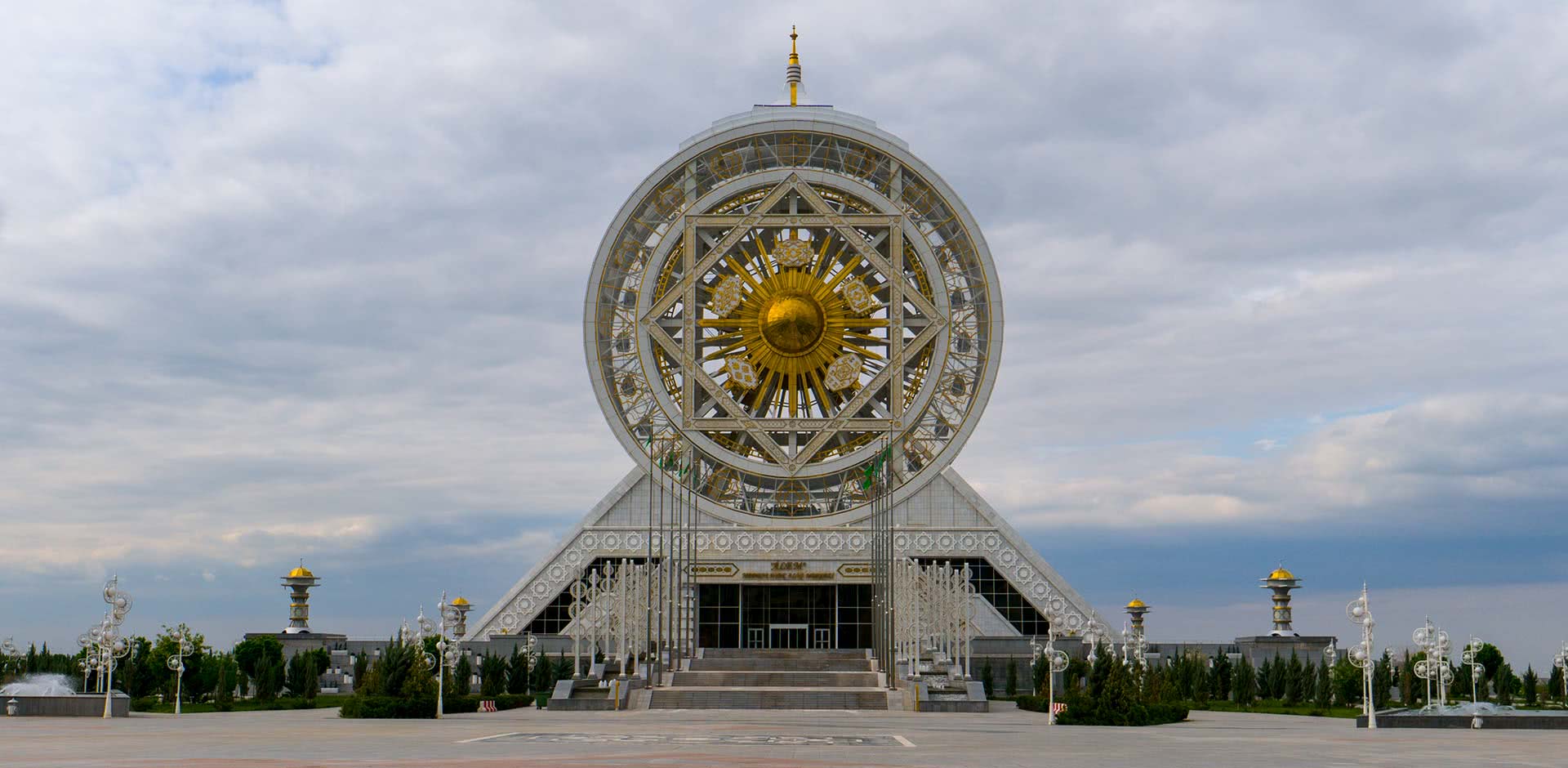 Day 7
Ashgabat
On this final full day of your Turkmenistan adventure, there's an exciting sightseeing trip to the fortress of Old Nisa (UNESCO World Heritage Site), the earliest of Parthian Empire capitals. The large site is located at the foothills of the atmospheric Kopet-Dag Mountains, and there'll be plenty of time to explore this historic monument in all its glory. Next, it's onwards to Kipchak village to visit of the biggest mosque complex in Turkmenistan, which is also the family mausoleum of the first President of the country. A return to Ashgabat will offer the chance to do some final sightseeing, with trips to the Arch of Neutrality, the Earthquake Memorial (a composition of a pre-historic bull carrying the Earth and Monument) and Park of Independence. Head back to your modern hotel for your last night's sleep in Turkmenistan.
Day 8
Departure
After a buffet breakfast at your hotel, it's time to check out and bid adieu to wonderful Turkmenistan, after nine days of exploration. You'll be transferred to the city's international hotel via private transportation before catching your onwards flight to your next exciting destination.
TERMS AND CONDITIONS
Price is based on double or twin hotel room occupancy and includes accommodation, transfers, car/driver, English-speaking guide, activities and entrance fees, breakfasts and some casual lunches while touring. Flights and optional special activities will be quoted separately. Most personal expenses, including dinners, alcoholic beverages, spa treatments and gratuities can be paid on the spot while traveling. Prices may vary depending on season, choice of accommodation and other factors.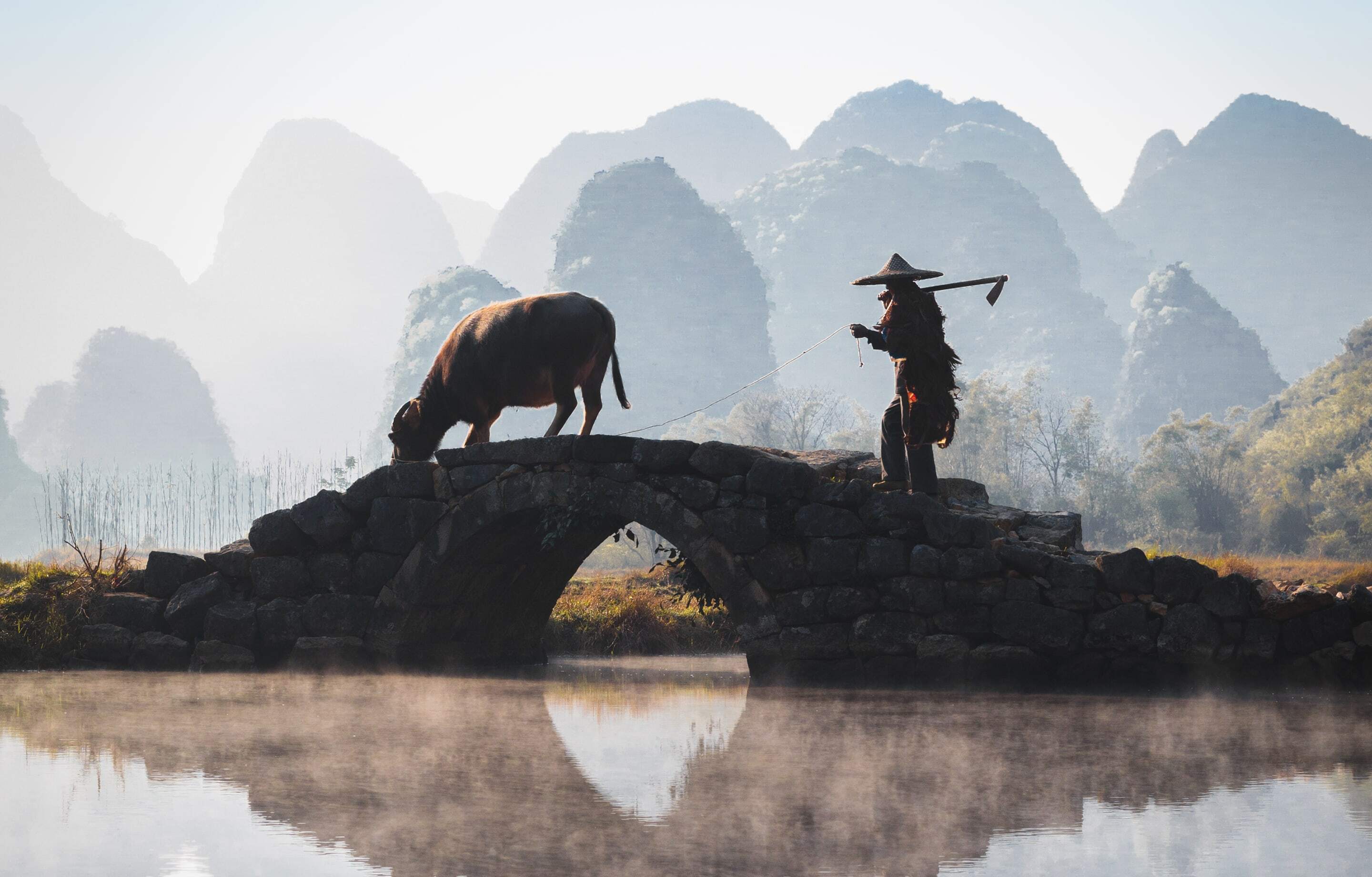 Why Remote Lands?
Exclusively Asia
With Remote Lands you'll travel with people who have made Asia the solitary focus of their own lifelong adventure. As our guest, you'll discover Asia on a journey that is completely, authentically your own, adapted from our own remarkable experiences and adventures over the years.
With Remote Lands you'll travel with people who have made Asia the solitary focus of their own lifelong adventure. As our guest, in the continent that our north American founders Catherine and Jay have adored and explored for decades, you'll discover Asia on a journey that is completely, authentically your own, adapted from our own remarkable experiences and adventures over the years.
Travelogues
An Asia-focused magazine brought to you by Remote Lands – a platform for adventure, luxury, and authenticity from experts and explorers around the continent.
What Others Say
Here is a small selection of the kind words our guests have said about us, as well as features by journalists and travel writers.
From the moment I happened upon the REMOTE LANDS website over a year ago, browsed the options, I knew that this would be well worth it. The entire staff is nothing less than professional with service that made us feel like royals.
This was truly the trip of a lifetime. Magical destinations, the most luxurious hotels in the world, and the most wonderful travel companions we could've wished for. We were treated like family everywhere we went and we have 14 new best friends.
We have used some of the top rated travel specialists all over the world and, without question, Catherine Heald and Remote Lands are at the very top of the list!