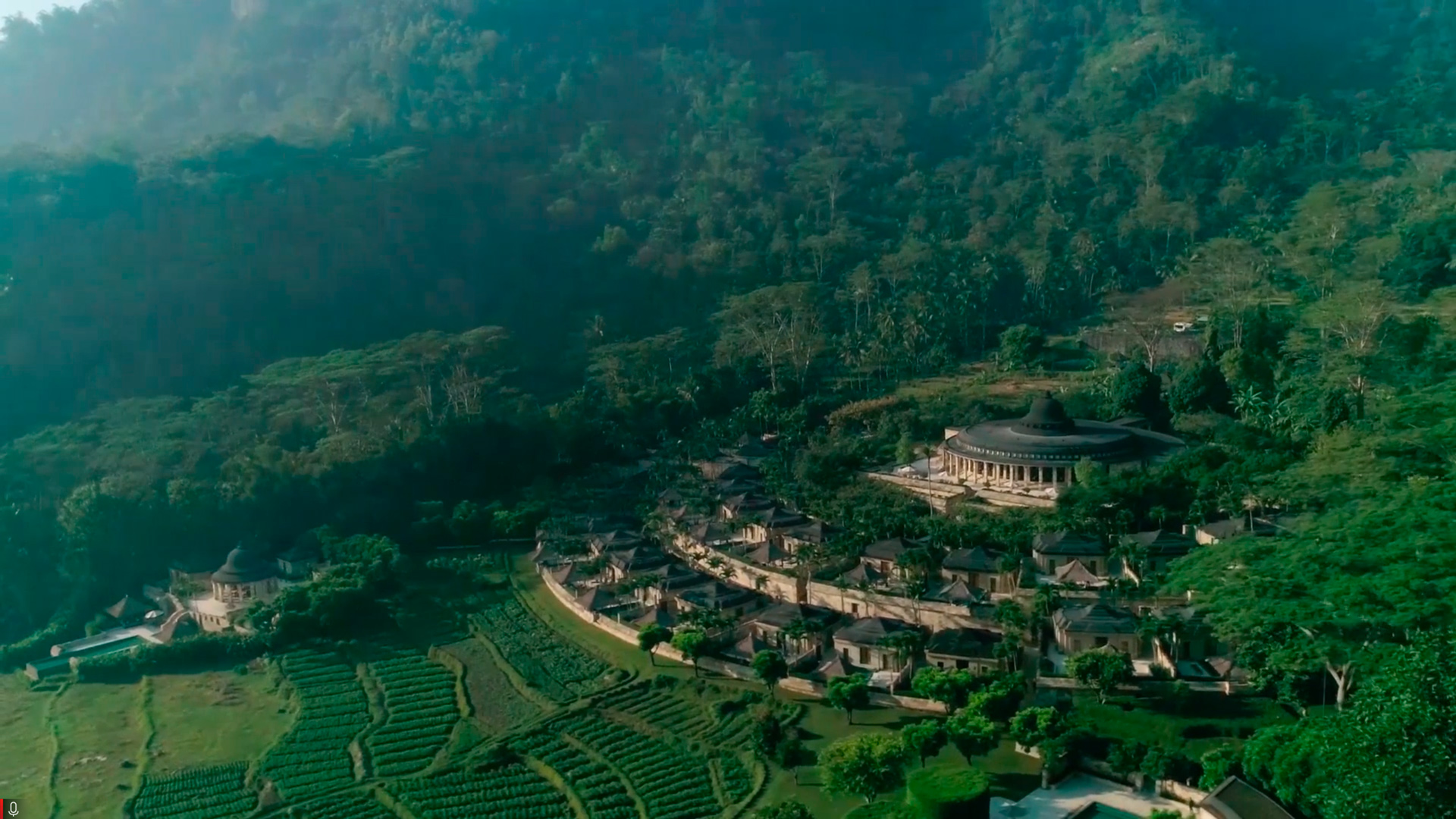 Adventures in the Americas 2023
January 21 - February 4, 2023
Seek solace in the remote Amans of The Americas with this signature Aman Jet Expedition
from Manhattan to Caribbean island paradises to the mesas of Utah and the mountains of Wyoming.
USA • BERMUDA • TURKS AND CAICOS • DOMINICAN REPUBLIC • MEXICO
$112,888
Starting price per person based on double occupancy
Single person supplement is $39,888. Limited to 14 guests.
Your Private Jet
Bombardier Global Express
14 captain's chairs plus divan
Two pilots and one flight attendant
Spacious lounge design
Two lavatories
Download Itinerary
1
Aman New York, New York City
Your journey begins in New York City, where Aman's latest and most highly-anticipated city sanctuary is preparing to open its doors. Occupying 26 storeys in the century-old Crown Building—formerly home of the Museum of Modern Art—you will be among the first guests to stay at Aman New York.

Aman New York consists of 83 guest rooms and suites, with rooms beginning at a spacious 70 square metres (750 sq. ft). Each suite also offers a functioning fireplace (a rarity in Manhattan), while Japanese-inspired interiors bring balance and harmony.​

Each suite features a large-scale mural by contemporary Japanese artist Ryoko Adachi inspired by the 15th-century masterpiece Pine Trees (Shōrin-zu byōbu) by Hasegawa Tōhaku. One of Japan's most celebrated works, Pine Trees, owned by the Tokyo National Museum, was designated as a National Treasure in 1952 and is internationally acclaimed.

A suite bedroom at Aman New York.

Suggestions for touring in New York City include Museum of Modern Art (MoMA), Metropolitan Museum of Art, 9/11 Memorial and Museum, Central Park, Empire State Building and much more. Optional experiences include Broadway shows and a private helicopter tour.

All touring is customizable, and features a private car, driver and guide for each couple.
Depart New York City for the first of day touchdowns by private jet to the vibrant archipelago of Bermuda, where you will enjoy a leisurely day of exploring before flying to the Caribbean.

Explore the charming pastel-colored streets of Hamilton and the 17th century St George's, a Unesco World Heritage site and the oldest continuously inhabited town of English origin in the New World.

Explore the southern coast's legendary beaches, among the finest in the world, with iconic pink sand and hundreds of registered wrecks for diving and snorkeling.
3
Amanyara, Turks and Caicos
Jet to the ultra-secluded Amanyara, on the tiny island of Providenciales in the Turks & Caicos archipelago, overlooking half a mile of the North West Point Marine National Park.

Amanyara's standalone Pavilions are nestled in coastal lush vegetation, overlooking the nature reserves' ponds or the ocean. Overhanging eaves shade terraces on three sides of each Pavilion, accessed via floor-to-ceiling glass windows.

Amanyara is totally cocooned from the rest of the world, set on the shores of an 18,000 acre nature reserve, overlooking nearly a mile of idyllic white sand private beach.

Sailing, kayaking and kiteboarding are available marine activities, to name a few. Should you wish to join, we have arranged a private yacht excursion for the group, to explore the coastline of Providenciales and the surrounding islands and cays. Enjoy the deserted beaches and world- class snorkelling, take a jet ski out for a spin, go tubing or just enjoy cocktails and the excellent local produce.

The turquoise waters of North West Point Marine National Park provide access to some of the finest scuba-diving and snorkelling in the Turks and Caicos. The resort also has a number of motorized seabobs to explore the underwater world.

Above: One of several private coves at Amanyara.
4
Amanera, Dominican Republic
Continue your Aman Jet Expedition with a sojourn to a remote Caribbean hideaway. You will stay at the boutique beach retreat of Amanera, on the north coast of the Dominican Republic.

Above: Unobstructed ocean views from your casita.

Amanera is situated on the Dominican Republic's rainforested north shore, set just back from the palm-fringed Playa Grande Beach.

The resort is a beach, jungle and adventure paradise, with horse riding, kitesurfing and guided mountain treks through a protected nature reserve available. Intrepid guests can try canyoning and rappelling, zip-lining, deep-sea fishing and more.

We recommend a leisurely eco-tour, on a stand-up paddleboard, through the secluded mangroves of Laguna Gri Gri, an important local ecosystem.

Appreciate the Dominican Republic's finer traditions, with an evening of hand-rolled cigars and rum. Learn how to make an Amanera Old Fashion, sip the best local rums and pair with one of 50+ cigars and famous Dominican organic chocolate.
Traveling by private jet allows you to drop into interesting areas that would be usually inaccessible without a longer time commitment. Depart Puerto Plato for the Yucatan Peninsula, where you will spend the morning discovering one of the wonders of the ancient world, before flying to Utah.

Chichén Itzá is a ruined, pre-Columbian city built and inhabited by historical Mayan people, descendants of whom still live in this part of Mexico. It is considered one of the "New Seven Wonders of the World".

A view of the Temple of Kukulcán (known as El Castillo by the Spanish), Chichén Itzá, a Unesco World Heritage site.
6
Amangiri, Canyon Point, Utah
Jet to Amangiri, a 600-acre wilderness outpost in Canyon Point, Southern Utah, in possibly the most dramatic natural setting for any Aman. Blending into the surrounding red rock country, Amangiri required an Act of Congress to be passed so it could be built here.

This is a primordial land of mesas, mountains, deserts, gorges and slot canyons, charting millions of years of history. Ochre in the morning light, apricot by midday, pink at dusk, the geology of the Grand Staircase-Escalante is an ever-shifting palette.

Open and minimal, with clean lines, white stone floors, timber and blackened steel fittings, each Suite is designed to reflect the surrounding Utah desert. All feature an outdoor lounge and fireplace with expansive desert views.

Above: Sitting out underneath the desert stars.

Several unique private touring opportunities present themselves here including exploring Monument Valley Navajo Tribal Park, and the "Three Canyon Hike" to three iconic canyons of the southeast. Both are led by Navajo guides. Other activities include horse riding, boating on Lake Powell, UTV excursions and helicopter tour of the Grand Canyon.

Above: Challenging via ferrata hiking and climbing for experienced hikers, led by expert guides.

Above: Broken Arrow Cave, an ancient site containing 6,000 year old artifacts and petroglyphs.

The highlight of this stage of the journey is a spectacular helicopter flight over the Grand Canyon.
7
Amangani, Jackson Hole, Wyoming
The concluding stage of the journey takes you to the great American wilderness, where you will stay at one of the most spectacular properties in Aman's portfolio.

Amangani is a secluded hilltop retreat on the fringes of Grand Teton National Park, with sweeping views of Snake River Valley. The world-class ski resort Jackson Hole is adjacent.

Design style evokes the American West's pioneering days with its redwood panelling and blazing log fires. All rooms have terraces or balconies with mountain views.

Above: The view from the hot tub.

Skiers and snowboarders may spend a whole day at Jackson Hole, a vast 2,500-acre skiing area with thirteen lifts, one of which serves arguably the greatest vertical drop in North America (4,139ft). Above: The view of Cody Bowl at JHMR.

Amangani's extraordinary wilderness setting provides plenty of adventure options including Snowmobiling, backcountry mountaineering (above), snowcat powder skiing, heli-skiing, Snow-Shoeing and Yellowstone photography tours by helicopter, to name a few.

This concludes your journey from the shores of the Caribbean to the heartlands of the Navajo to the Great American West. Above: Dog sledding to a nomadic wilderness dwelling, located on the Continental Divide near Grand Teton National Park.
Stay at five Amans in just one journey.

Handpicked special experiences including art, culture, outdoor adventure and more, thoughtfully curated by Remote Lands' expert team and Aman's concierge.

Gain a new perspective on Canyon Country's extraordinary geology with a helicopter ride over the Grand Canyon.

Enjoy a sleigh ride dinner in the snowy wilds of breathtaking Jackson Hole.

Explore idyllic uninhabited islands in the Turks & Caicos archipelago by yacht, fully stocked with Champagne and with a gourmet lunch served.
The US and Caribbean: Adventures in the Americas
January 21 - February 4, 2023
At a Glance
Aman New York

New York, New York

2 Nights

Hamilton

Bermuda

1 Day

Amanyara

Providenciales, Turks and Caicos

3 Nights

Amanera

Playa Grande, Dominican Republic

3 Nights

Chichén Itzá

Mexico

1 Day

Amangiri

Canyon Point, Utah

3 Nights

Amangani

Jackson Hole, Wyoming

3 Nights
Catherine Heald
Co-Founder & Ceo
Remote Lands
Catherine is an adventurer, an Asiaphile and a serial entrepreneur. She describes her greatest fear in life as mediocrity, and her second greatest as boredom -- and the combination being the stimulus for Remote Lands. A former software engineer, technology entrepreneur and founder of three software companies since 1989, she considers herself lucky to have found her true calling at the age of 42, and to have been able to turn her life's passion for Asian travel into her profession.
Wanderlust is in Catherine's blood, inherited from her great-grandparents from Pittsburgh who circumnavigated the world multiple times in the 19th century on Asian art and antique-buying trips. Catherine's Asia obsession began back in 1985 when she read James Clavell's 'Tai Pan' and was instantly smitten. She had already lived in France and had traveled widely throughout Europe, but she had never been to Asia, and was determined to go. In 1987 she flew to Hong Kong with two phone numbers in her pocket and her total savings of $1,000, got a job selling Apple computers, and ended up staying for seven years -- travelling constantly all over Asia and the world for both business and pleasure.
Read Bio

Remote Lands has partnered with Aman to bring you carefully curated adventures by private jet.
After decades of designing personalized travel in Asia for people who seek the remarkable in life, we set out to create something new and different — small-group private jet expeditions showcasing the geography, culture and spirituality of an incredible diversity of destinations — in just one trip. With our friends at Aman providing the most extraordinary locations imaginable, the Aman Jet Expeditions were born.
Featured in: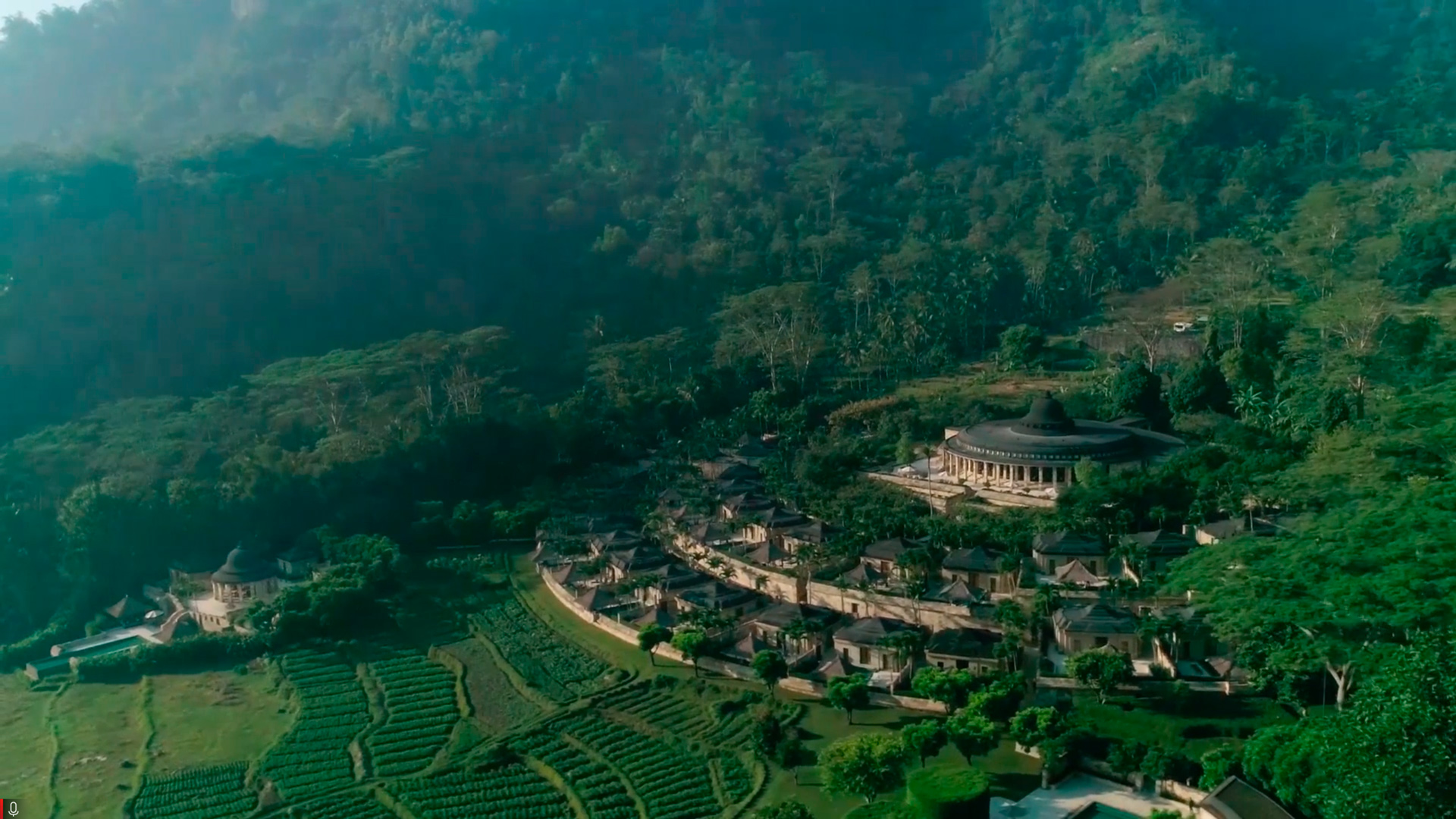 The US and Caribbean:
Adventures in the Americas 2023
January 21 - February 4, 2023