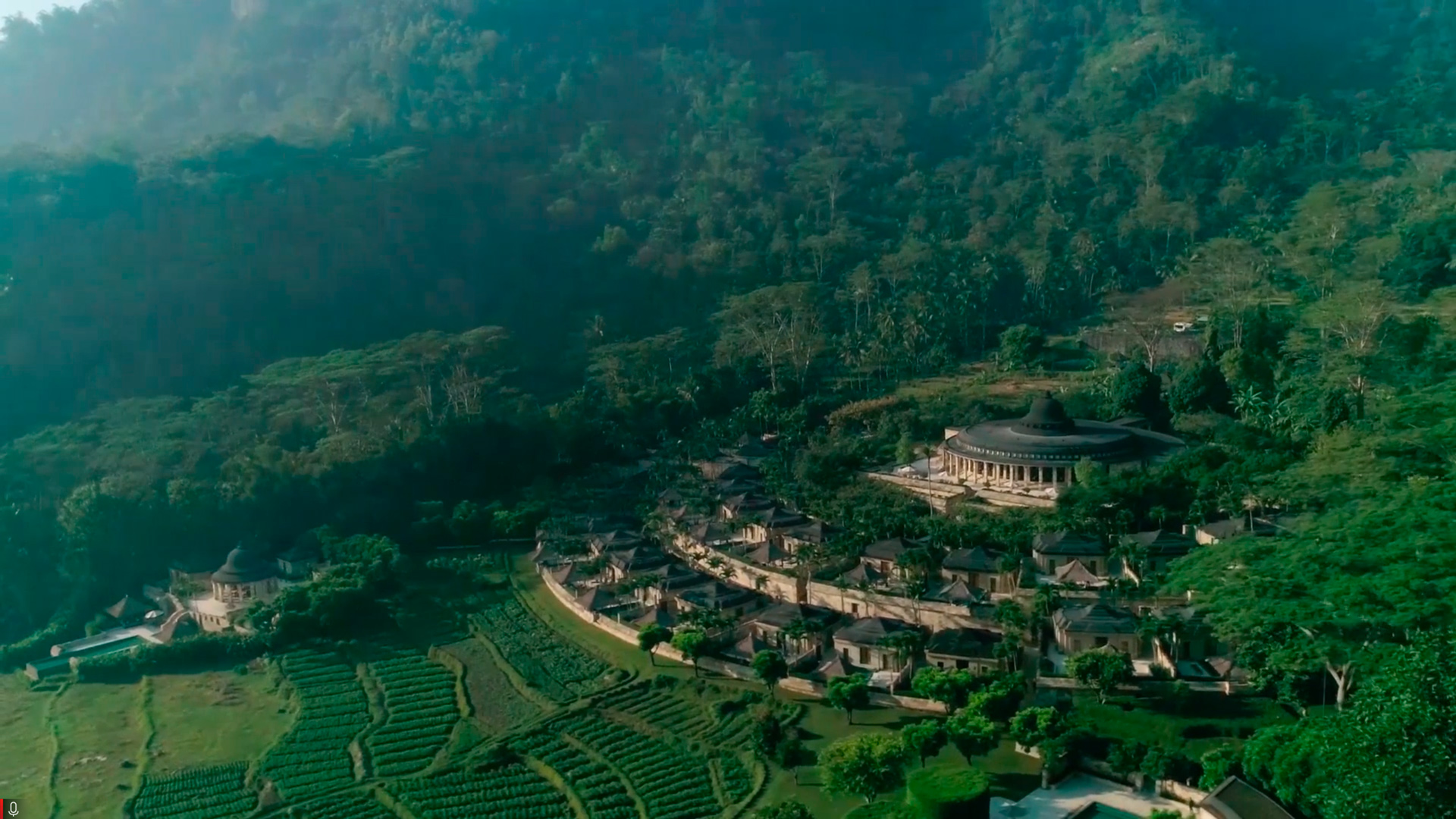 A Mindful and Cultural Journey
Aman Jet Expedition 2022
September 21 - 7 October 2022
Travel through the spiritual heart of Asia to Nepal, Bhutan, India and Sri Lanka focusing on wellness,
mindfulness and culture. Hosted by Shantum Seth. All touring and transfers are private with your own car, driver & guide.
Nepal - Bhutan - India - Sri Lanka
$88,888
Starting price per person based on double occupancy. Single supplement $35,888.
Limited to 8-9 couples.
Your Private Jet
Airbus ACJ 318
Fitted with 19 seats (instead of 130)
'Cocktail party in the sky' atmosphere
Lounge configuration
Two pilots, two flight attendants, one chef & one engineer
Floorplan

Download Itinerary
1
Dwarika's Hotel, Kathmandu, Nepal
Jet off on your private Airbus ACJ 318 to China's premier metropolis, Shanghai. Amangyangyun sits amid a camphor forest on the outskirts of the city.

A conservation effort ordered the bold relocation of 50 ancient Ming and Qing dynasty villas and ten thousand camphor trees from Fuzhou to Shanghai. The ambitious decade-long restoration project created Amanyangyun, an introspective retreat with a story.

Antique buildings house a comprehensive Aman Spa, several dining choices, and a unique cultural centre which recreates scholars' studios of 17th-century China's literati.

Suites and pavilions feature delicate interior wood furnishings that complement arbor surrounds. Latticed panels filter natural light, Chinese-styled courtyards and gardens create private calm space.

A destination in and of itself, Amanyangyun Spa & Wellness Center offers extensive facilities and services: heated and cold pools, Russian Banya, Moroccan Hammam, sauna, jacuzzi, hair & beauty salon, pilates & yoga studio, and numerous relaxation lounges.

With your own private car, driver and guide, seek Shanghai traditions and heritage in pockets around the modern city, from restored shikumen buildings to the classical Yu Gardens.

Remnants of pre-war British, American, and French influence can also be spotted. The French Concession now offers boutiques, art galleries, and fashionable restaurants and cafes, reminiscent of its Jazz-Age heyday.
2
Dwarika's Resort, Dhulikhel, Nepal
Continue your journey at Amanfayun in Hangzhou, one of China's most evocative cities, surrounded by the Unesco-listed West Lake, thousand-year-old temples, cobblestone streets and bamboo forests.

Amanfayun is located in a tranquil valley enclosed by tea fields, natural woodland and a pilgrimage circuit of seven ancient Buddhist temples (above), and west of West Lake, which inspired historic Chinese writers and poets. It's a scenic place you take at your own pace.

Embracing the layout and spirit of a traditional Chinese village, Amanfayun's 46 dwellings (some dating back over a century) are notable for their absence of modern electronics. In their place, find lanterns, calligraphy art pieces and open views of the surrounding tea fields and temples. In Amanfayun, Aman has created a still and quiet sanctuary undisturbed by the outside world or time.

Optional morning meditation with Shantum starts a day in which you will journey back in time to the China of yore and legend. Visit the revered Buddhist temple Lingyin Si, or 'Soul's Retreat', dating back to the Eastern Jin dynasty (326 AD), and the redolent Yongfu Si (Temple of Goodness), before lighting incense at the 1,600-year-old Lingshun Temple (Temple of Wealth), high atop North Peak Mountain.

Above: A traditional tea tasting ceremony.

Walk the trails of Chinese tea country, which comprises all the tea grown in the valleys around Hangzhou watered by a single source. Although it is a hotly debated point, the best brew may be made from well water drawn in Longjing.

The Chinese saying 'In heaven there is paradise; on earth, Hangzhou and Suzhou' inspires this private two-hour cruise on the profoundly beautiful West Lake.
3
Amankora Thimphu, Bhutan
Next, be spirited away to the remote Himalayan kingdom of Bhutan where you will stay at two Amankora lodges, the first in Thimphu. Here, you are invited to cocktails with Lhatu Wangchuk, the former UN Ambassador, for a discussion on Bhutan's Gross National Happiness (GNH) philosophy.

Amankora is a series of serene mountain lodges strung across the central and western valleys of Bhutan, with the Thimphu lodge hidden in blue pine forests of the upper valleys of Motithang at nearly 8,000ft altitude. This is a very secluded place, yet close to some of Bhutan's leading points of interest including the National Library and Thimphu Dzong (Trashi Chhoe Dzong).

Above: deep forests envelop this remote mountain hideaway retreat.

Amankora Thimphu is built in the style of a traditional dzong fortress with whitewashed stone buildings, seamlessly integrated into the surrounding Himalayan wilds. The lodge is designed by acclaimed architect Kerry Hill.

The 16 suites all include Bhutanese wood-burning stoves, terrazzo-clad bathtub and traditional wood panelling. All have views of deep pine forests, which you can explore on foot or by bicycle.

You are welcome to join Shantum in Amankora Thimphu's banquet hall for a talk on the life and teachings of the Buddha while enjoying a glass of champagne. Above: Young Bhutanese Buddhist monks.

Bhutan is a land of temples and monasteries, deeply touched by Buddhist thought. Thimphu is yours to explore, with your private car, driver and guide. Guests are given a 'top ten' list of experiences to try in each locality. Just tell your driver what you'd like to see.
Move on to the atmospheric hideaway of Amankora Paro, tucked away in a remote valley, surrounded by brush-covered hills, pines and steep mountainous inclines, perfect for hiking. Paro has some of Bhutan's most treasured historical sites including the well-documented Tiger's Nest.

Tucked away among thick pine forests, at an elevation of 2,250 metres, there are 24 spacious suites of natural rammed-earth walls, gently sloping roofs and wood-panelled interiors, centered around a large flagstone courtyard.

Above: The fire-pit terrace at Amankora Paro, encircled by Himalayan mountains. This contemplative period in Bhutan is a highlight of the journey for many.

Each cozy suite has a rustic-chic design and is enclosed by deep pine forests. Features include a terrazzo-clad freestanding bath and traditional warming bukhari (wood-burning stove).

Rise early for a half-day hike to the iconic Unesco World Heritage site, Tiger's Nest. Also known as Taktshang Goemba, Tiger's Nest Monastery is one of Bhutan's most revered monuments. It hangs on the face of a cliff 2,952 feet above the valley floor.

Above: Lighting of 108 Butter Lamps Ceremony at the 7th-century monastery, Kyichu Lhakhang, in Paro.

Above: Bhutanese wayfarers with packhorses follow the hiking trails on the way to Tiger's Nest.
After lunch on-board your jet, land in Jaipur - the legendary Pink City - where you can spend some time exploring with your private driver and guide, before heading to Amanbagh. Above: The intricately detailed gateway at the Amber Fort.

Stately Amanbagh is set in the starkly beautiful foothills of the Aravalli Range, surrounded by more than 80 temples and close to the ancient ruined city of Bhangarh.

Echoing the bygone Murghal era, the Garden Haveli Suites are classic Aman - understated with polished stone and marble contrasting against the lush green surrounds. All have domed ceilings, a daybed and vast bathrooms housing a tub carved from a single slab of green marble from Udaipur.

Upgrade to a 2,185-square-foot pool pavilion, featuring a spacious garden courtyard and heated swimming pool.

Take part in fire meditation, based on the idea that fire is the most pure of the five elements. Participants sit on cushions around a fire called a hawan, which is made up of natural herbs and fragrant wood from the Himalayas. The session consists of chanting the Gayetri mantra, one of the most powerful mantras in Hindu, intended to energise all of the body's 24 chakras, or centres of spiritual power.

Above: Morning Ayurveda yoga sessions at a nearby temple.

Above: 'Fort yoga' at Amanbagh. Depart at your leisure for Aman-I-Khas (3 hours 30-minute drive). Enjoy a picnic lunch at a scenic spot during the drive across some of Rajasthan's most ruggedly beautiful terrain.
6
Aman-i-khas, Ranthambore, India
Your second Aman in India is Aman-i-Khás, a tented safari camp enclosed by brushwood forest on the fringes of Ranthambore National Park. Aman-i-Khás is only open from October to May each year, the best season for wildlife spotting, which will be the theme of your stay here.

Above: The tented camp of Aman-I-Khas, centered around an outdoor fireplace and enclosed by pristine Rajasthani wilderness.

Head out into Ranthambore National Park in search of wild tigers, leopards, jungle cats, hyenas and sloth bears. Later, unwind with (optional) quiet moments of reflective meditation, led by Shantum.

Above: A wild tiger at Ranthambore National Park. Although sightings cannot be guaranteed, this is one of the best places on the Subcontinent to see wild tigers.

The ten palatial tents, inspired by Murghal tradition, are positioned to ensure utmost privacy and overlooks the wilds of Ranthambore National Park. Each has fine cotton drapes to separate 'rooms' and classic furnishings including a freestanding bathtub and oversized daybed ideal for resting between safari outings.

Above: A private picnic amongst the atmospheric ruins of Ranthambore Fort.

Above: The starry-sky at dusk, beneath the Murghal tents of Aman-I-Khas.
7
Amangalla, Galle, Sri Lanka
Your next stop is Galle, Sri Lanka. You will stay at the venerable Amangalla, a 17th-century building, which for more than 100 years served as the New Oriental Hotel during the heyday of steamship travel.

The Unesco World Heritage site of Galle has a rich legacy of Dutch and British colonial influences. It remains one of Asia's most atmospheric old towns, exuding old-world charm among its boutique-lined streets, ringed by stone fort walls.

Each chamber in Amangalle's Church Street Wing faces the Fort ramparts. A gracious and authentic turn-of-the-century ambience is recreated with a four-poster king-size, planter's chair, writing desk, dining table, pettagama chest and gleaming teak floorboards.

Above: Freestanding baths take the center stage in the classic teak-floor bathrooms.

An ayurvedic doctor is on hand to diagnose your dosha (energies found throughout the human body and mind according to Ayurveda), give any lifestyle advice or heal an ailment.

Explore Galle Fort on foot accompanied by your well-informed private butler to learn the history of the Unesco World Heritage Site.

Above: The lighthouse and ramparts of Galle, from the air.
8
Amanwella, Tangalle, Sri Lanka
Head east from Galle to the secluded tropical beaches of Tangalle, where you will stay at Amanwella, tucked away in a mature coconut grove overlooking a crescent-shaped bay. Idyllic.

Renowned architect, Geoffrey Bawa, created the distinct contemporary design of Amanwella in the Tropical Modernist movement style, for which he was an original proponent. The Sri Lankan architect's trademark blend of Corbusian minimalism, neat angles and indigenous materials are showcased.

Suites have views of the coconut grove and ocean; they are mostly situated along the hillside. Floor-to-ceiling glass and latticed panels form two sides of the dwelling – one opening onto a private walled-in entry courtyard and plunge pool, with the terrace side opposite affording open views.

Above: Pull back the sliding doors in your suite to reveal a freestanding bathtub.

Take an early morning or evening stroll along the village paths that wind through the jungle, offering a snapshot of daily village life. Wildlife in the area includes monkeys, migratory birds, monitor lizards, hares and mongeese. Later join Shantum for a final reflection on the journey while enjoying a glass of champagne.

Above: The Instagram-famous oceanside pool at Amanwella. At Remote Lands, we often design journeys to conclude at the beach, giving you some quiet time to unwind before heading home.

Above: Colorful fishing boats moored off the beach in Tangalle.
Stay at eight Amans in just one journey.

Your tour leader is Shantum Seth, an expert on Asian religions and a spiritual guru who will lead circle talks and meditations throughout the journey.

Fly aboard an Airbus 318, fitted with just 19 seats (instead of 130) and furnished with sofas and coffee tables, encouraging a "cocktail party in the sky" atmosphere.

Special experiences curated by the Asia travel specialists at Remote Lands.

Explore ancient wonders and UNESCO World Heritage sites across Asia.

You will have your own private driver and guide at your disposal throughout the journey, allowing you the freedom and flexibility to choose your own path.
A Mindful and Cultural Journey
SEPTEMBER 21 - 7 OCTOBER 2022
At a Glance
Dwarika's Hotel

Kathmandu, Nepal

2 Nights

Dwarika's Resort

Dhulikhel, Nepal

2 Nights

Amankora

Thimphu, Bhutan

2 Nights

Amankora

Paro, Bhutan

2 Nights

Amanbagh

Alwar, India

2 Nights

Aman-i-Khás

Ranthambore, India

2 Nights

Amangalla

Galle, Sri Lanka

2 Nights

Amanwella

Tangalle, Sri Lanka

2 Nights
Shantum Seth
Tour Leader
Shantum Seth is a Zen Master (Dharmacharya) in the Mindfulness Buddhist lineage (of the Venerable Thich Nhat Hanh). He has been teaching in India, Asia and across the world, and has been leading pilgrimages 'In the Footsteps of the Buddha' and other multi-faith and transformative journeys since 1988.
"I want to facilitate a journey that can be both an exciting 'outer journey' to the places where we visit, and an 'inner journey' for the people participating as we create spaces for reflection and sharing. I will endeavour to create a harmonious group energy and a feeling of a community. I also look forward to experiencing the diverse cultures of Buddhism and other spiritual traditions practiced in many of the places we plan to visit."

Remote Lands is the world's leading tour operator focusing on luxe and intrepid Asia.
Travel with us and you will experience the finest that Asia has to offer, from the very best hotels to unique experiences with remote cultures far from the beaten path. Our attention to detail, personalized service, creativity, and deep knowledge of Asia set us apart and guarantee you many an enthralling tale of adventure upon your return home.
Featured on: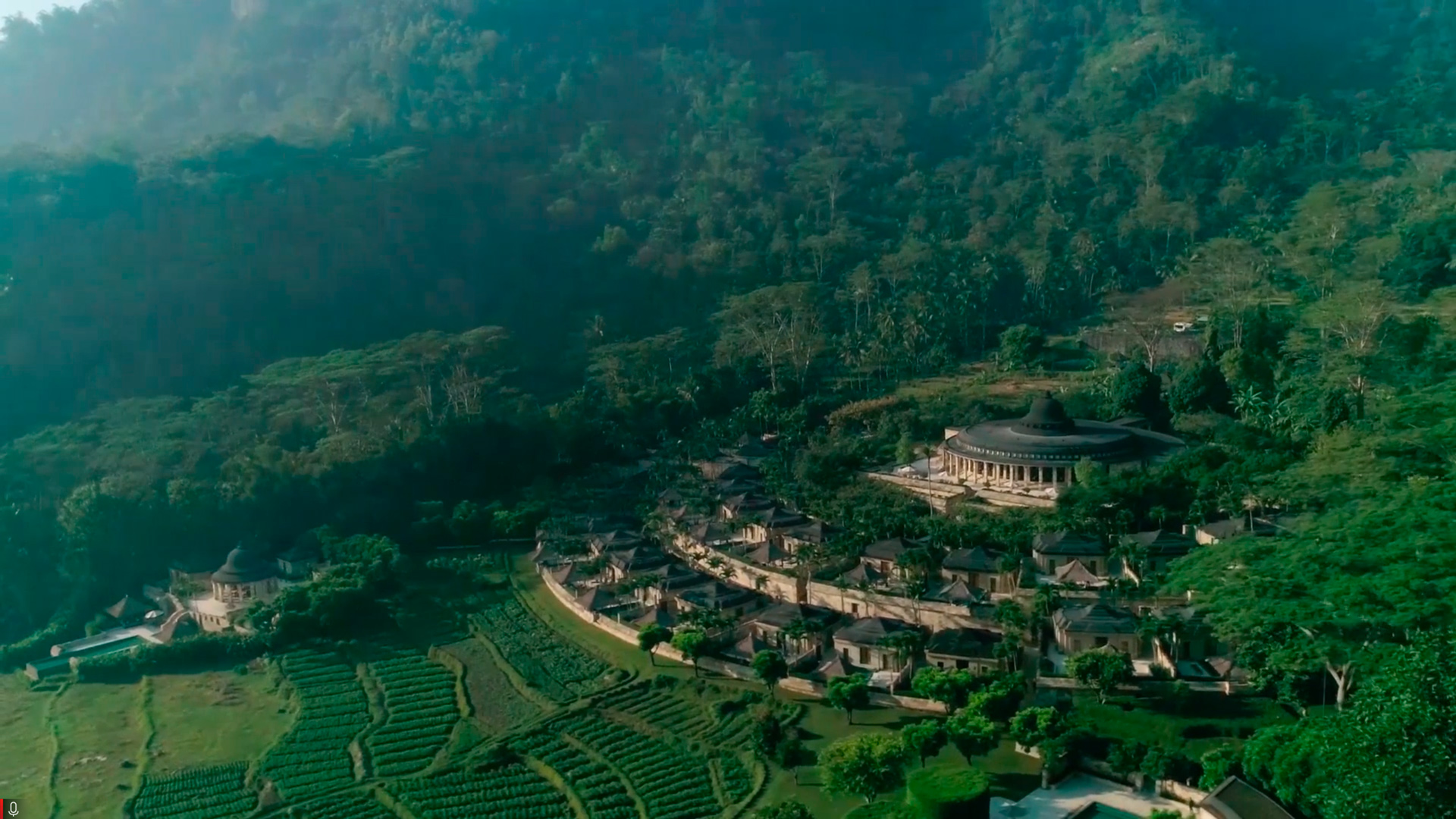 A Mindful and Cultural Journey:
Aman Jet Expedition 2022
September 21 - 7 October 2022