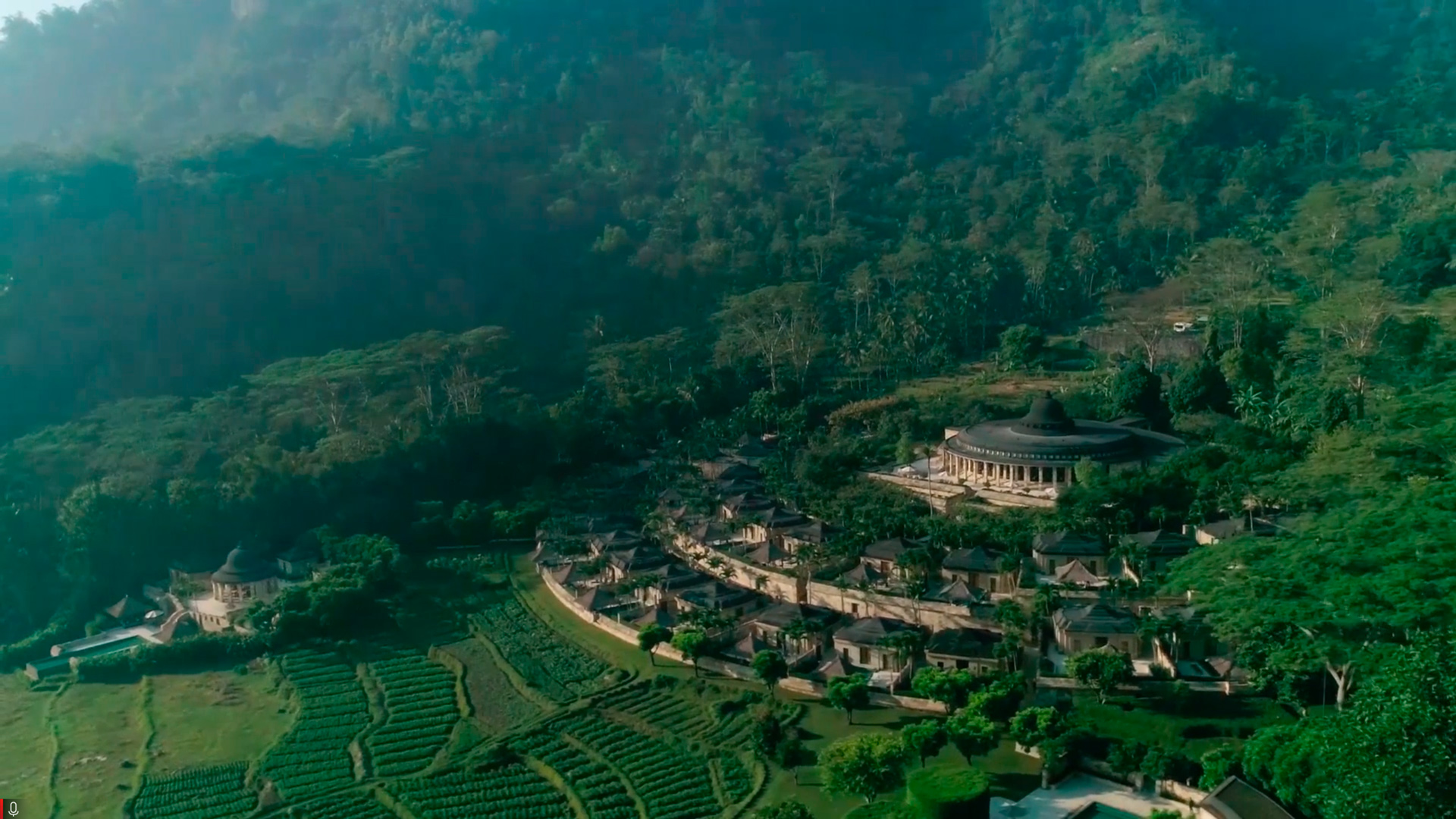 The Grandest Tour
Aman Jet Expedition 2023
19 March – 9 April 2023
The Grandest Tour returns in 2023, showcasing an extraordinary eight Amans in just one journey.
This 21-night continent-spanning adventure is the most extravagant Aman Jet Expedition to date.
JAPAN • LAOS • THAILAND • BHUTAN • INDIA • TURKEY • GREECE
$158,888
Starting price per person based on double occupancy
Limited to 16-18 guests. Single supplement $43,888.
Your Private Jet
Airbus ACJ 319
Fitted with 19 seats (instead of 130)
Two lounges
'Cocktail party in the sky' atmosphere
Two pilots, three flight attendants & one engineer
Floorplan

Download Itinerary
Your journey begins in the east, in the Land of the Rising Sun. Aman Tokyo welcomes you to its sky-high sanctuary perched above the frenetic cityscape of Tokyo.

Aman's first urban retreat balances sleek design and delicate minimalist interiors to create a serene space that is quintessentially Japanese. Dark natural materials and lofty floor to ceiling windows ensconce guests in an atmosphere of urban zen.

Large rooms and suites are furnished in traditional Japanese washi paper sliding doors, blond wood, and furo deep-soak bathtub. Tokyo skyline views include the Imperial Palace Gardens and Mt. Fuji on clear days.

Tokyo's juxtaposition of the ultra-modern and traditional sees neon-lit skyscrapers sit alongside traditional temples and shrines. The best of Tokyo is yours to explore from the Imperial Palace East Gardens to the famed shopping district of Ginza and iconic Shibuya Crossing.

Tour with your own private car, driver and guide for each couple (or solo traveler).

The Japanese concept of kaizen, the ethic of continuous improvement, sees tradition adapt and thrive in the modern day. The traditions you will be introduced to Tokyo include sushi making classes, samurai swordsmanship (pictured), and traditional tea ceremonies by masters of their art and craft.

Sumo, the national sport of Japan commands rigor and ceremony, an artform punctuated with ritual. Meet the giants of this sport for a one-on-one.
Take a first-class bullet train from Tokyo (1 hour 39 minutes) to Nagoya, where you will have the afternoon to explore the charming Shikemichi old town, legendary Nagoya Castle (pictured) and Nagoya's oldest shopping streeting, Endoji, before enjoying a traditional lunch and transferring to Amanemu.

Serene Amanemu is set in the gentle rolling hills of a national park on the shores of Ago Bay, close to the holy Shinto site of Ise Grand Shrine, part of the UNESCO World Heritage-designated Kumano Kodo pilgrimage trails.

Amanemu carefully embraces the ancient Japanese tradition of onsen mineral hot springs and the culinary heritage of this famous gastronomic region.

Many Amanemu's 24 suites and eight villas are positioned on a hillside overlooking the calm waters of Ago Bay. Embracing the simple elegance of Japanese minimalism, each feature a private onsen.

The thermal springs of Amanemu's 2,000-square-meter spa, a modern take on the traditional onsen, which dates back to the sixth-century.

Dining is an important cultural aspect of life on the Shima Peninsula, and guests will have the chance to enjoy both a traditional multi-course kaiseki meal — characterized by local ingredients, seasonality and exquisite presentation — as well as a special Matsusaka Wagyu farewell dinner.

Pilgrims follow the trail to Ise Jingu Grand Shrine, the most holy site in Japan, and one of several highlights of this stage of the journey.
3
Amantaka, Luang Prabang, Laos
The journey continues to the charming UNESCO town of Luang Prabang, on the banks of the Mekong, where you will stay at stately Amantaka, a restored colonial mansion, surrounded by gardens.

Laid around a central courtyard and fringed by manicured lawns, Amantaka's long breezy corridors and white walls encompass 24 elegantly appointed suites. Each is bright and airy with four-poster beds set under high ceilings, while large terraces offer respite from the sun beneath shady mango trees.

The pace of Luang Prabang is seductively slow in Laos' spirtual capital. Observe the ebb and flow of the Mekong and the saffron hues of robed Buddhist monks treading softly between temples fringed by forests, rolling hills and staggered waterfalls. You have the opportunity to meet local hill tribes including the Tai Lue, Khmu and Akha Erpa in the surrounding areas.

The Old Town is a well-preserved townscape of traditional Lao and French urban structures that evoke bygone days. Heritage buildings housing quaint cafes, shops, and museums commingle with gilded temples and stilted wooden homes.

Take a leisurely cruise upstream on the Mekong past green-carpeted hills and sleepy villages to the holy site of the Pak Ou Caves, a vast network of caverns overlooking the river, where pilgrims have been leaving Buddha statues as offerings for centuries.

In the dawn's breaking light, over 1,200 saffron-robed monks spill from temples and traverse the town accepting alms. Awake early to make your own offering to the monks just as the locals do.

Immerse yourself in the spirituality of Luang Prabang and its serene atmosphere. Over 30 temples serve locals and visitors seeking guidance and peace. We have arranged for a special baci ceremony conducted by Prince Tiao Nithakhong Somsanith to commemorate the journey and long-lasting memories you have made.
4
Amanpuri, Phuket, Thailand
The grand Amanpuri sets the iconic paradisiacal scene: tropical breeze, white sand beach, blue waters, palm trees, and a coconut drink awaits. This idyllic Thailand escape is a short private jet flight over.

The original Aman resort claims an entire peninsula and time here is yours to enjoy it all.

Set on a hillside on Amanpuri's peninsula, each hillside pavilion is dressed in contemporary furnishings with traditional Thai teak trimming, and upturned roofs in the style of the Kingdom of Ayutthaya. Oversized bathrooms and secluded sundecks with salas overlooking Phuket's west coast are made for leisure and lounging.

The view of the Andaman from Amanpuri's pool.

Among the special shared experiences in Phuket is an exhilarating helicopter ride over Phang Nga Bay, where hundreds of limestone karst peaks thrust up out of the sea in a variety of formations, towering over the turquoise water.

We have also arranged for a private yacht to take you on a cruise through the sparkling waters and karsts of Phang Nga Bay. The shallow bay comprises 42 islands and at least 28 species of mangrove and is home to many diverse and endangered species, including the dugong. We will drop you off on a secluded island to spend time on the beach and swim. Lunch and Champagne is served onboard.

Amanpuri's Beach Club is fully equipped with world-class water sports equipment and activities that you may enjoy at your leisure. If you wish, stop at an elephant sanctuary where you can feed, walk and observe the elephants as they roam throughout the sanctuary, socialize and bathe.
Move on to the atmospheric hideaway of Amankora Paro, tucked away in a remote valley, surrounded by brush-covered hills, pines and steep mountainous inclines, perfect for hiking. Paro has some of Bhutan's most treasured historical sites including the well-documented Tiger's Nest.

Tucked away among thick pine forests, at an elevation of 2,250 metres, there are 24 spacious suites of natural rammed-earth walls, gently sloping roofs and wood-panelled interiors, centered around a large flagstone courtyard.

Above: The fire-pit terrace at Amankora Paro, encircled by Himalayan mountains. This contemplative period in Bhutan is a highlight of the journey for many.

Each cozy suite has a rustic-chic design and is enclosed by deep pine forests. Features include a terrazzo-clad freestanding bath and traditional warming bukhari (wood-burning stove).

Rise early for a half-day hike to the iconic Unesco World Heritage site, Tiger's Nest. Also known as Taktshang Goemba, Tiger's Nest Monastery is one of Bhutan's most revered monuments. It hangs on the face of a cliff 2,952 feet above the valley floor.

Above: Lighting of 108 Butter Lamps Ceremony at the 7th-century monastery, Kyichu Lhakhang, in Paro.

Above: Bhutanese wayfarers with packhorses follow the hiking trails on the way to Tiger's Nest.
After a short flight from Bhutan, we have arranged for a very special day touchdown in Agra, on the way to Amanbagh. Here, you will have an afternoon to explore one of the world's great treasures, the Taj Mahal, a 17th century marble masterpiece that represents the very pinnacle of the Mughal Empire.

Stately Amanbagh is set in the starkly beautiful foothills of the Aravalli Range, surrounded by more than 80 temples and close to the ancient ruined city of Bhangarh.

Optional: Should you prefer to spend three nights at Aman-i-Khas instead of Amanbagh, it can be arranged for an additional cost. Aman-i-Khas is situated in Ranthambore National Park, fames for its tiger population.

The design is classic Aman yet with echoes of the bygone Murghal era — understated with polished stone and marble contrasting against the lush green surrounds. All suites have domed ceilings, a daybed and vast bathrooms housing a tub carved from a single slab of green marble from Udaipur. The 2,185-square-foot pool pavilion features a spacious garden courtyard and heated swimming pool.

Take part in fire meditation, based on the idea that fire is the most pure of the five elements. Participants sit on cushions around a fire called a hawan, which is made up of natural herbs and fragrant wood from the Himalayas. The session consists of chanting the Gayetri mantra, one of the most powerful mantras in Hindu, intended to energise all of the body's 24 chakras, or centres of spiritual power.

Pictured: A nearby temple. Rajasthan is a land of myth and legend, forts and ruins. You will have the opportunity to explore some of the surrounding area's most impressive historical remnants including Ajabgarh Fort and the Neelkanth Temples.

Pictured: The stunning Bhangarh Fort.
7
Amanruya, Bodrum, Turkey
Your next Aman is Amanruya, a Mediterranean-tinged stone retreat on the Bodrum Peninsula, among the scattered remains of the ancient Greek and Roman eras.

With olive groves and meandering pebble pathways, Amanruya has a Mediterranean village-like feel. Each detail is meticulously-designed with local materials including Antalya marble; we particularly like the pergola daybed overlooking the heated private pools.

Amanruya's stone pavilions all open onto picturesque gardens with private swimming pools and open views of the Aegean. Nearly a mile of private pebble beach skirts the base of the resort's hilltop position.

Above: the wine cellar at Amanruya.

Pictured: The formidable Bodrum Castle guards a harbor on the Aegean coast.

Take a day trip to Ephesus, a Unesco World Heritage site dating back to the 10th century BC. If you wish, you may also try pottery making, a Turkish tradition since the early days of the Ottoman Empire.

Visit the quaint artisanal village of Etrim, famous for their hand-knotted carpets.
8
Amanzoe, Peloponnese, Greece
To conclude your journey, from the metropolis of Tokyo to the birthplace of Western civilization, enjoy a rejuvenating Mediterranean sojourn at Amanzoe, a Classical-inspired hilltop retreat on the Peloponnese peninsula. Note: You will be transferred from Athens to Amanzoe by helicopter.

This Ed Tuttle-designed resort draws inspiration from ancient Greece with its pared-back aesthetic, strong lines, sand-coloured marble floors and dry stone-clad walls, columns and cornices. Like all Aman resorts, it is designed to create a sense of space, in harmony with its surroundings.

Each standalone pavilion opens onto a panoramic terrace with a private plunge pool. Each is accessed via a stone-walled courtyard, leading to a high-ceilinged living area and king-size bed positioned in a marble alcove with views over the Peloponnese countryside.

From its hilltop vantage point, 360 degrees of rich Peloponnese countryside, olive groves and Aegean azure unfold before you.

Take a short boat trip over to Spetses Island for a true Mediterranean experience at a local taverna over lunch. Spend a leisurely afternoon strolling the pretty waterfront promenade and charming island town.

Above: the strong lines of Amanzoe by aerial drone shot.

Pictured: The storied Hydra Island, where vehicles are prohibited and a slow-paced Mediterranean ethos pervades. A short boat trip from Amanzoe, it's a special location for a day excursion.
Catherine Heald
Co-Founder & Ceo
Remote Lands
Catherine is an adventurer, an Asiaphile and a serial entrepreneur. She describes her greatest fear in life as mediocrity, and her second greatest as boredom -- and the combination being the stimulus for Remote Lands. A former software engineer, technology entrepreneur and founder of three software companies since 1989, she considers herself lucky to have found her true calling at the age of 42, and to have been able to turn her life's passion for Asian travel into her profession.
Wanderlust is in Catherine's blood, inherited from her great-grandparents from Pittsburgh who circumnavigated the world multiple times in the 19th century on Asian art and antique-buying trips. Catherine's Asia obsession began back in 1985 when she read James Clavell's 'Tai Pan' and was instantly smitten. She had already lived in France and had traveled widely throughout Europe, but she had never been to Asia, and was determined to go. In 1987 she flew to Hong Kong with two phone numbers in her pocket and her total savings of $1,000, got a job selling Apple computers, and ended up staying for seven years -- travelling constantly all over Asia and the world for both business and pleasure.
Read Bio
Stay at an unprecedented nine Amans in just one journey.

Fly aboard an Airbus 318, fitted with just 19 seats (instead of 130) and furnished with sofas and coffee tables, encouraging a "cocktail party in the sky" atmosphere.

Special experiences curated by the Asia travel specialists at Remote Lands.

Explore UNESCO World Heritage sites in Asia and Europe.

You will have your own private driver and guide at your disposal throughout the journey, allowing you the freedom and flexibility to choose your own path.
The Grandest Tour
19 March – 9 April 2023
At a Glance
Aman Tokyo

Tokyo, Japan

3 Nights

Amanemu

Shima, Japan

2 Nights

Amantaka

Luang Prabang, Laos

2 Nights

Amanpuri

Phuket, Thailand

3 Nights

Amankora

Paro, Bhutan

3 Nights

Amanbagh

Alwar, India

3 Nights

Amanruya

Bodrum, Turkey

2 Nights

Amanzoe

Peloponnese, Greece

3 Nights

Remote Lands is the world's leading tour operator focusing on luxe and intrepid Asia.
Travel with us and you will experience the finest that Asia has to offer, from the very best hotels to unique experiences with remote cultures far from the beaten path. Our attention to detail, personalized service, creativity, and deep knowledge of Asia set us apart and guarantee you many an enthralling tale of adventure upon your return home.
Featured on: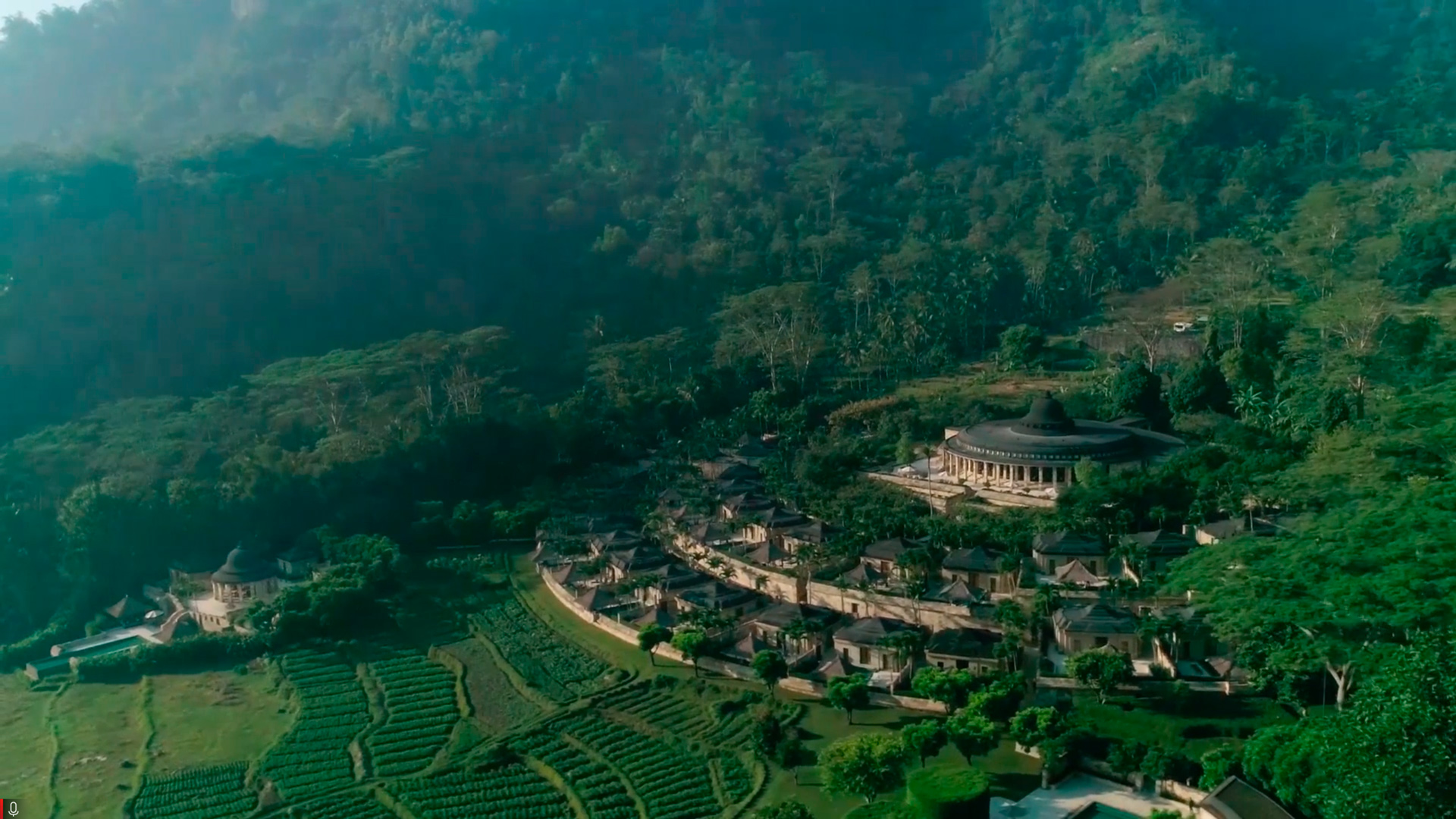 The Grandest Tour
Aman Jet Expedition
19 MARCH – 9 APRIL 2023