WRITTEN BY
Tyler Roney
PUBLISHED ON
September 7, 2017
LOCATION
Japan
Kaiseki is booming cuisine. Last month, a six course kaiseki was a hit at the Dallas Fish Market, Minnesota opened its first kaiseki restaurant in August, and Michelin-star chef Toru Okuda is setting up shop in New York's Chelsea according to reports last week.
But, the food fair mentality for kaiseki in the West doesn't fit in the Land of the Rising Sun, and travelers are more aware than ever that kaiseki is an experience more than a meal. "I believe tourists are expecting the extraordinary experience of Japan," says Hiroto Takegaki at Gora Kadan, a luxury ryokan east of Mount Hakone in southwest Kanagawa. "Staying at a ryokan and having a kaiseki on the tatami floor meets that demand."
A Cultural Event and a Meal
Places like Gora Kadan – a luxury Japanese ryokan – are the complete Japanese cultural package. Diners there are perfectly familiar with proper kaiseki dining constructs: seasonal dishes, rare ingredients, and artistic plating.
But, even Japanofiles can take it too far. Such is the boom for kaiseki that some diners tend to go overboard after a few memorable kaiseki sessions.
"[A client] had requested a bunch of kaiseki restaurants not realizing that they are a serious and involved meal that can easily take over 2 hours with multiple courses," says Peter Nosal, a luxury travel account manager with Remote Lands.
A Kaiseki meal can be fourteen small, challenging courses. Having that for three nights in a row can be taxing. This isn't to say that one should skip on multiple kaiseki meals, far from it; it's one of the most intimate, delicate dining experiences available – but diners should know their limit.
Every Kaiseki Meal is Unique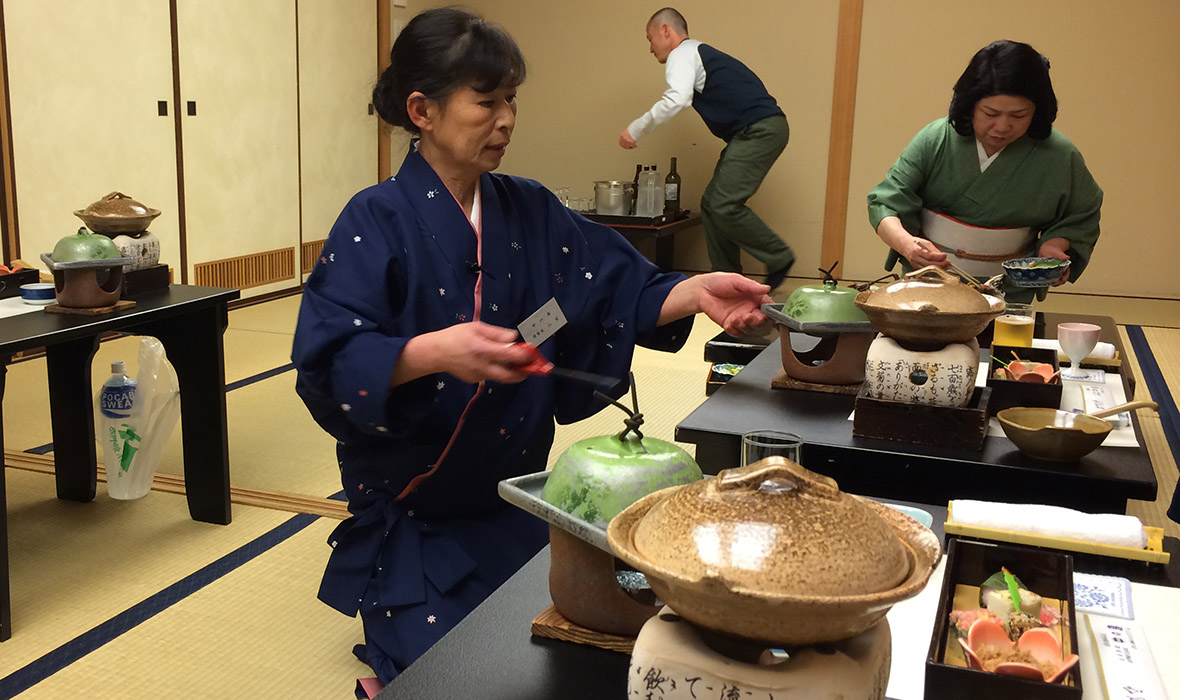 As kaiseki connoisseurs will know, kaiseki menus are highly seasonal – sometimes varying month to month. Depending on the location, many kaiseki restaurants base their menus on what grows locally and when; if a particular mushroom is out of season, that dish is not on the menu.
In many ways, kaiseki cuisine has been on the cutting edge of the culinary world for centuries, maturing from a soldier's austere lunch into a mixture of Buddhist, imperial, and Japanese tea ceremony traditions. Today, the modern kaiseki meal is a hodgepodge of ideals from the 9th to the 20th century, originating from miso soup and a few side dishes.
Today, any meal that doesn't have at least a starter, raw, simmered, grilled, and steamed course – with a rice dish or dessert at the end – would be loathe to call itself kaiseki, with more than a dozen courses served at at many kaiseki restaurants.
Part of the allure of the kaiseki meal is visual. A great kaiseki meal should engage all senses, but particular care is taken on appearance, with some small delicate ingredients added to the mix simply for their color.
The experience is taken more seriously than might be imagined at some high-end restaurants. At RyuGin, taking photos is not permitted, with the restaurant insisting on its website: "The value and essence of food is fading by the second trying to take a picture of food. We are not willing to provide the meal which is only worth half than what it should be."
Know Your Kaiseki Quality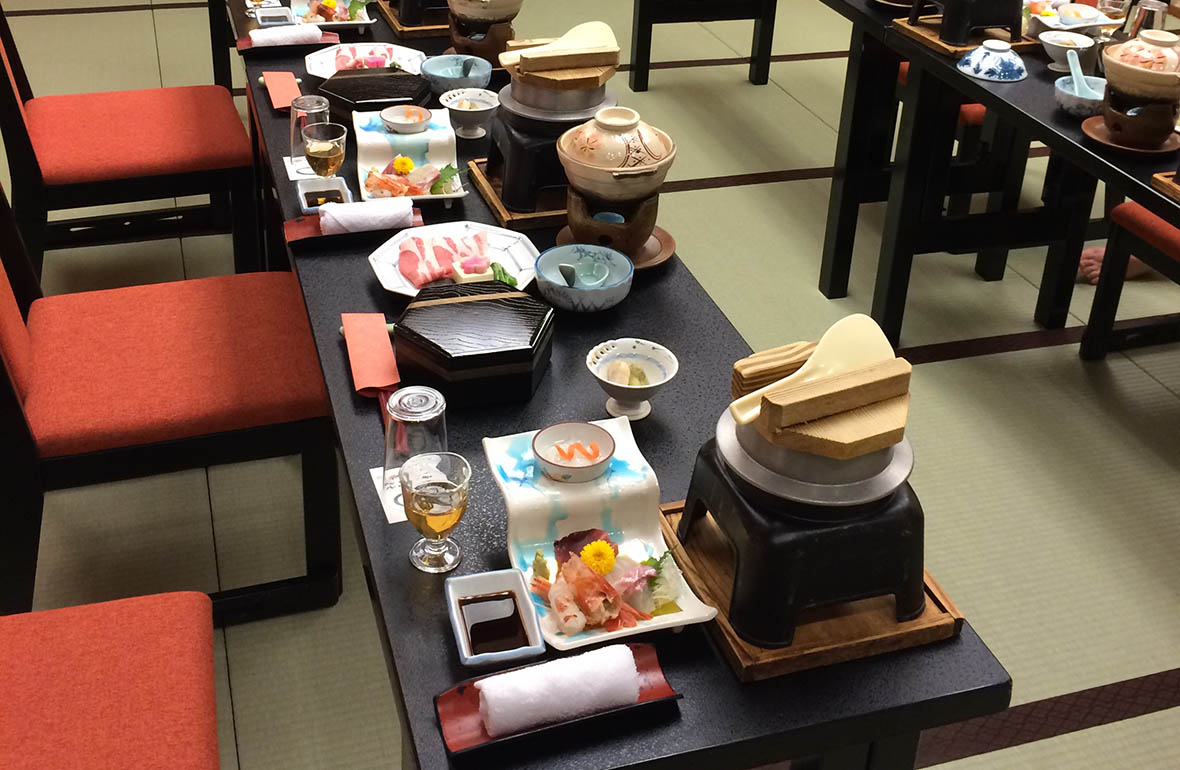 These Japanese meals are diverse in the extreme, and, frankly, some diners simply can't handle the flavors. High-end kaiseki eateries serve rare ingredients that can challenge even the most refined palate.
"Our kaiseki is prepared by our chef Makoto Kobayashi, and each room has a personal attendant who also serves meals," says Hiroto Takegaki. "Kaiseki is very delicate but simple cuisine. Each dish expresses the beauty of the four seasons and presentations are very unique."
Visitors to a high-end eatery like the restaurant at Gora Kadan will find the cuisine both high-quality and approachable, but that's not always the case. While the diversity is certainly part of the charm, diners should be specific about culinary prohibitions – from allergies to whales.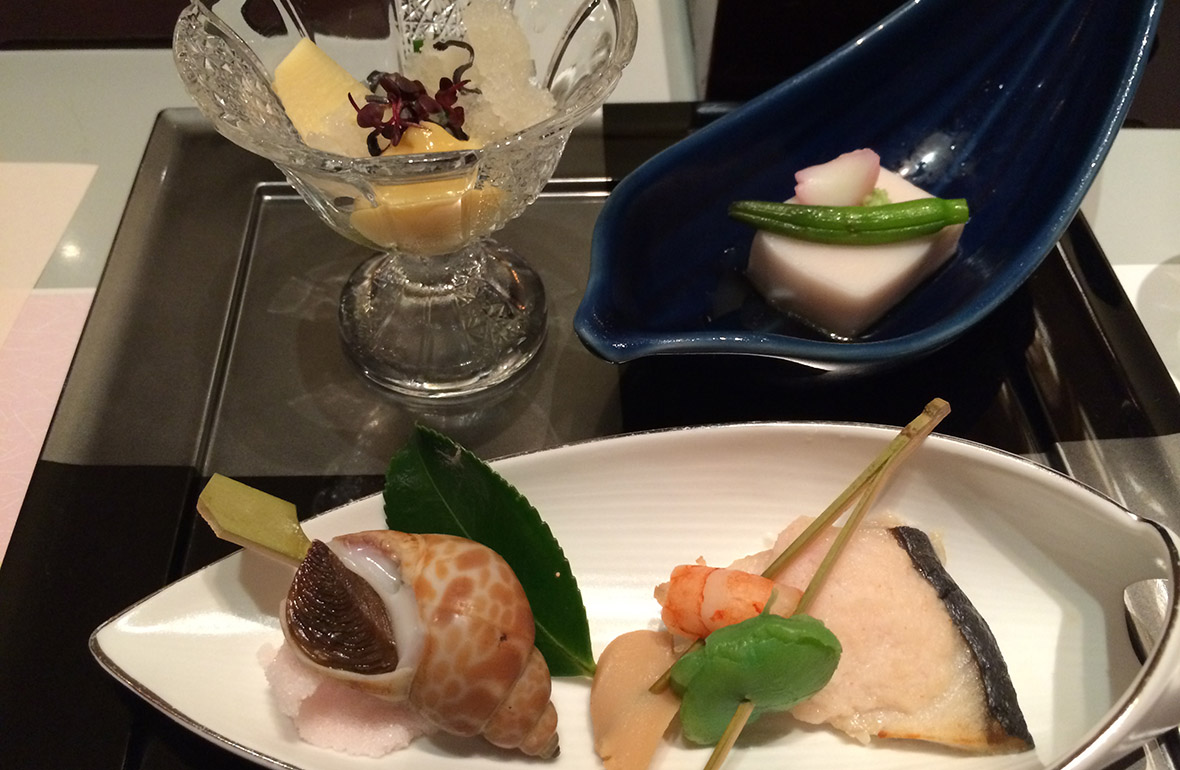 At places like Gora Kadan and other high-end ryokans, the kaiseki meal is just part of the experience. Indulging in the onsens, scenery, and spirituality of the location are just as important as the amount of bowls diners can empty. Aman Summer Palace in China serves French-inspired Japanese kaiseki cuisine, and as the style grows and spreads through the Western world, it will undoubtedly evolve.
Kaiseki isn't meant to be prohibitive; it is both fascinating and fun – an unrivaled East Asian culinary experience. Diners who arrive on an empty stomach, expect diversity, and appreciate delicate fine dining will leave their kaiseki meal sated and rejuvenated.