WRITTEN BY
Editorial Team
PUBLISHED ON
January 8, 2018
LOCATION
Bhutan, India, Japan

When celebrating that most recent trip around the sun, some like pampering, some like to travel, some like adventure, and some like to spend that special day with friends and loved ones. Why not do all four? Whether it be glamping with tigers in Ranthambore or sitting down for Kaiseki in Nara, Asia has some creative answers to the birthday blues.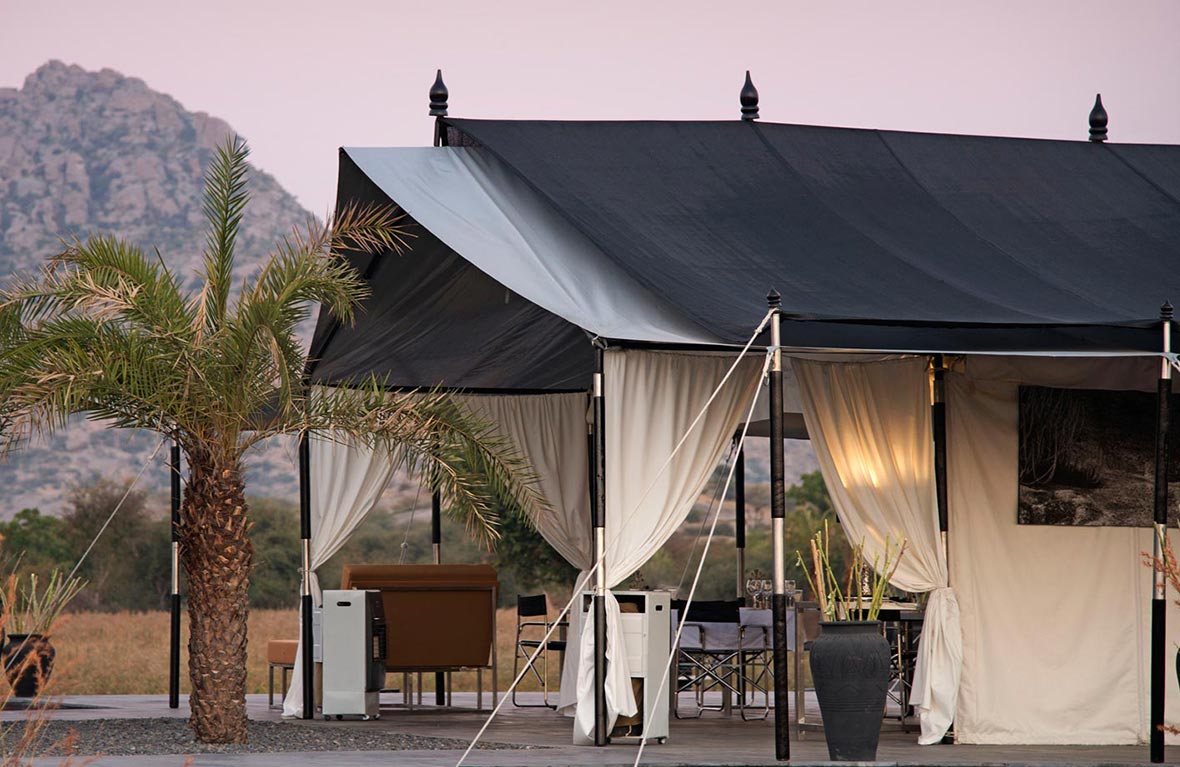 For the birthday band looking for adventure, there are the leopards of Sujan Jawai. Within the untrammeled wilderness of India – where wild leopards, spotted cats and the largest variety of birds in a particular region roam free – nine regal tents made of canvas, stainless steel and leather stand beneath towering granite formations and alongside winding riverbeds.
The plush interior is inspired by the turbans of Rabari herdsmen, a bright scarlet contrasting with the natural landscape but reminiscent of its nature. All tents are complete with an en-suite bathroom and private seating area ideal for group gatherings at the end of the day, and the Royal Tented Suite also has its own heated pool, private butler and private jeep.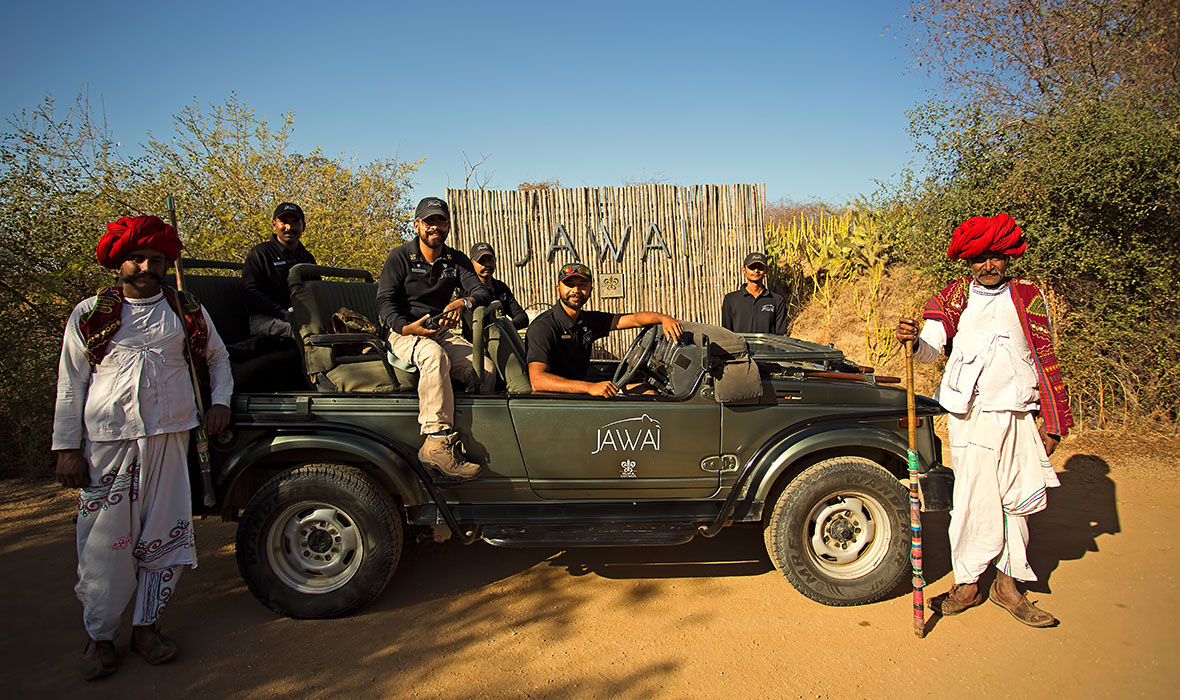 For birthday parties seeking adventure, customized 4x4s tackle the thicket of nature trails and other excursions include a walk through rural India to discover culturally rich villages. Guests can enjoy bush breakfasts for large groups, picnics in the wild, or dinners under the blankets of stars for a more intimate setting, all food includes fresh-farmed ingredients sourced by local farmers and a granite kopje serves as a private dining room overlooking the expansive Jawai. Sujan Jawai is open from early September until the middle of May, but travelers would do well to visit in October to avoid the heat.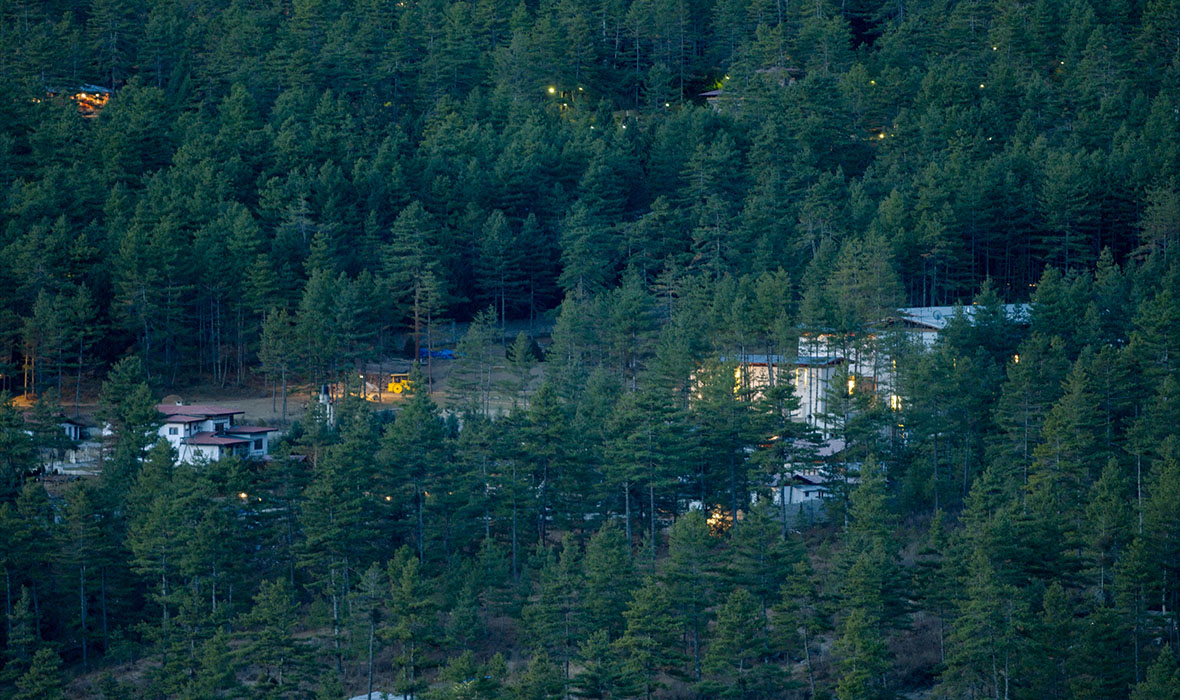 For the group of revelers that like to celebrate in their hiking boots, in the upper reaches of the Motithang area of Bhutan, Amankora Thimphu offers travelers the chance to experience Bhutan's incredible landscapes and the Himalaya's snow-capped peaks up close. The 16 identical suite lodges boast a traditional Bukhari wood burning stove and terrazzo-clad bathtub as well as a banquette window seat to enjoy views of the landscaped courtyard or dense pine forest.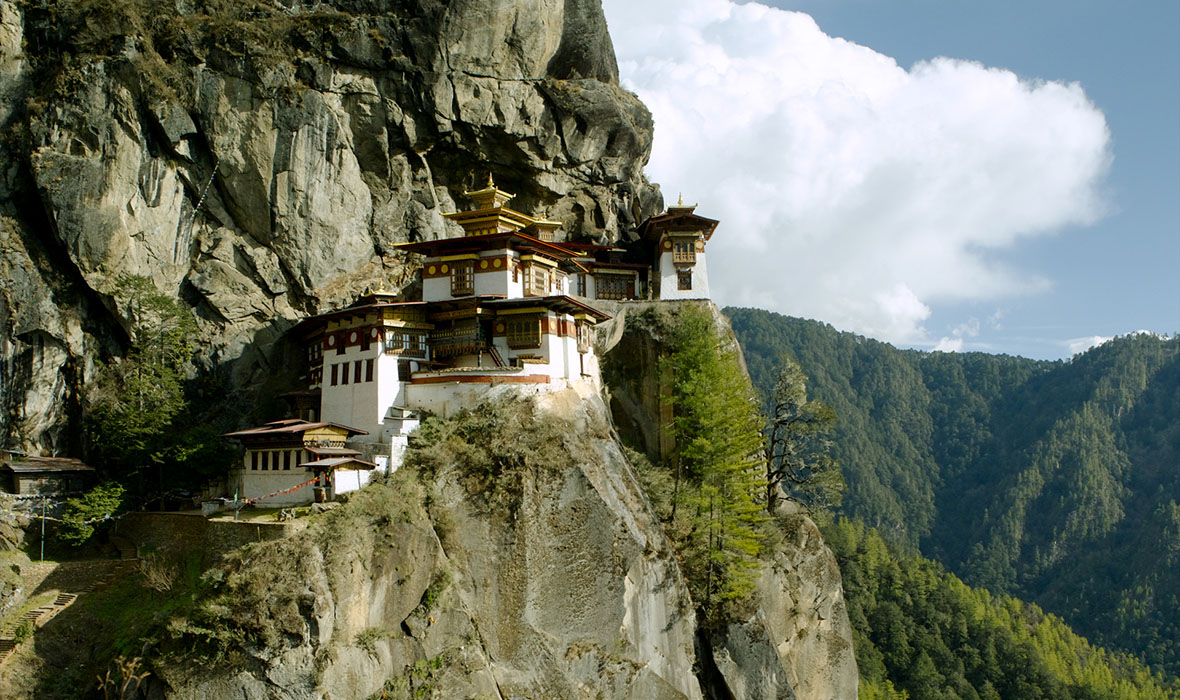 A holiday for the hiking tribe – Paro, Punakha, Phobjikha,Bumthang – there are dozens of photogenic, high-altitude excursions to be had. A kora, known as a circular journey of discovery, offers an insight into ancient Buddhist culture. Travelers can also visit one of Bhutan's national treasures, the Tiger's Nest monastery, which clings to the edge of a 2,000-foot cliff face.
Most interestingly, there are interesting luxury hotels at both ends of the famous Druk Path: one at Amankora Thimphu, one at Amankora Paro.
For a more relaxing hotel buyout, on the southwestern tip of the Kyushu Island in Japan, Tenku no Mori lies deep in a four seasons forest overlooking the volcanic mountains of Kagoshima. Aptly translating to "heaven in the sky," the resort's three overnight villas boast panoramic views of a lush forest through the floor-to-ceiling windows. A true rural escape for small groups and couples, the villa floors are heated through private hot-springs and open-air baths and spas envelope travelers into its scented steam.
With only five rooms, this intimate little getaway is for a group looking to relax in Japanese style – complete with kaiseki and hot springs emanating from the volcanic mountains on the horizon.
The site's owner has spent more than 20 years landscaping the woods and hills, and from the helicopter ride, guests can view the island — including Mount Kirishima and Mount Sakurajima — from a unique birds-eye perspective. Alternatively, shuttle buses run to and from the nearby golf courses, and local guides lead hikes up the nearby mountains. After an active day, specially prepared local foods, organically grown vegetables, and free-range Satsuma-jidori chicken are served for dinner and included in the stay.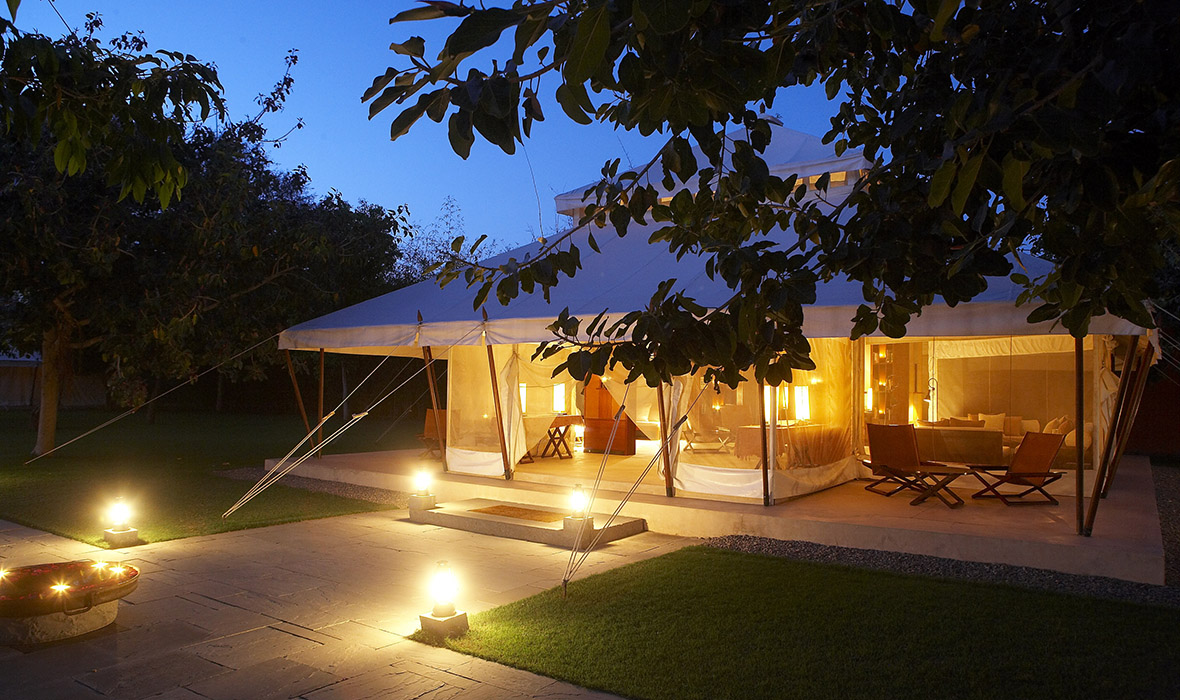 For a birthday that involves luxury and adventure and tigers, then one need look no further than the fringes of Ranthambore National Park. Divided into 10 tents for a luxury glamping experience is Aman-i-Khas.
The communal outdoor fireplace makes for excellent late night dining and drinking with friends and family, chowing down on Indian-Western fusion meals made from locally sourced ingredients while looking as the tracts of Ranthambore.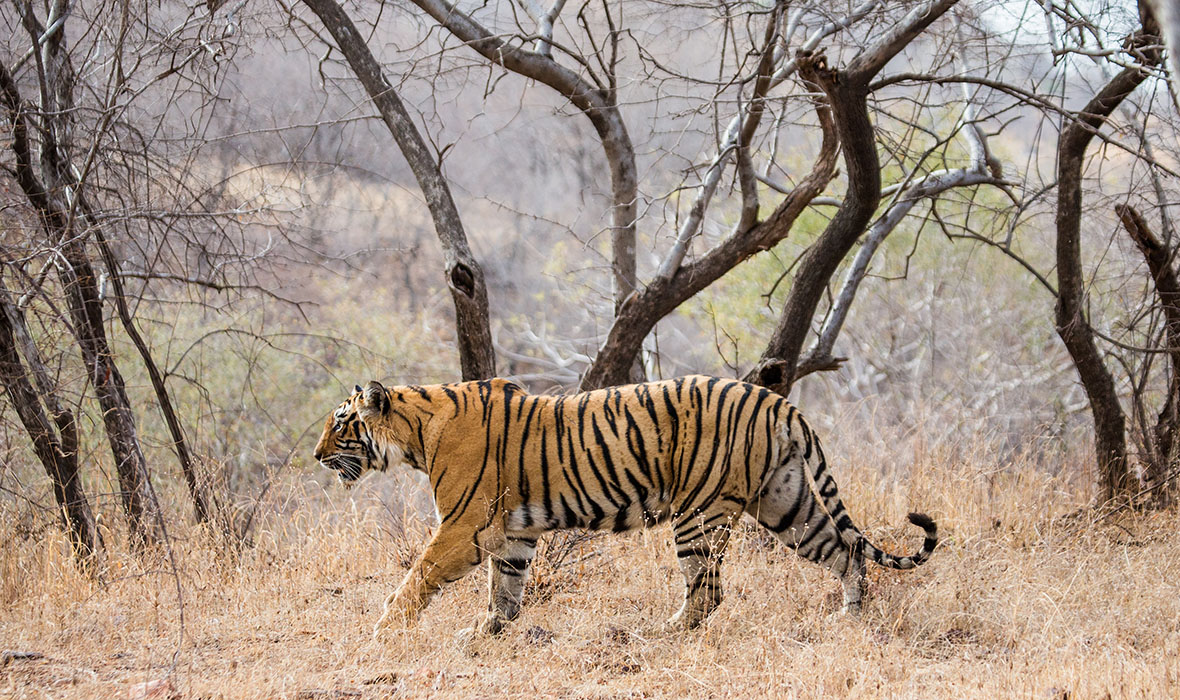 Declared a wildlife sanctuary in 1955, the park is one of the best places in the world to spot Bengal tigers. Tiger safaris are sent out in large open-topped 4x4s twice a day for a chance to spot the wild cats. A growing population of more than 60 tigers inhabit the park, but this area is also home to crocodiles, leopards, jackals, and sambar deer. On the safari tours, guests will also discover India's oldest fort, the Ranthambore Fort and the dramatic Khandar Fort.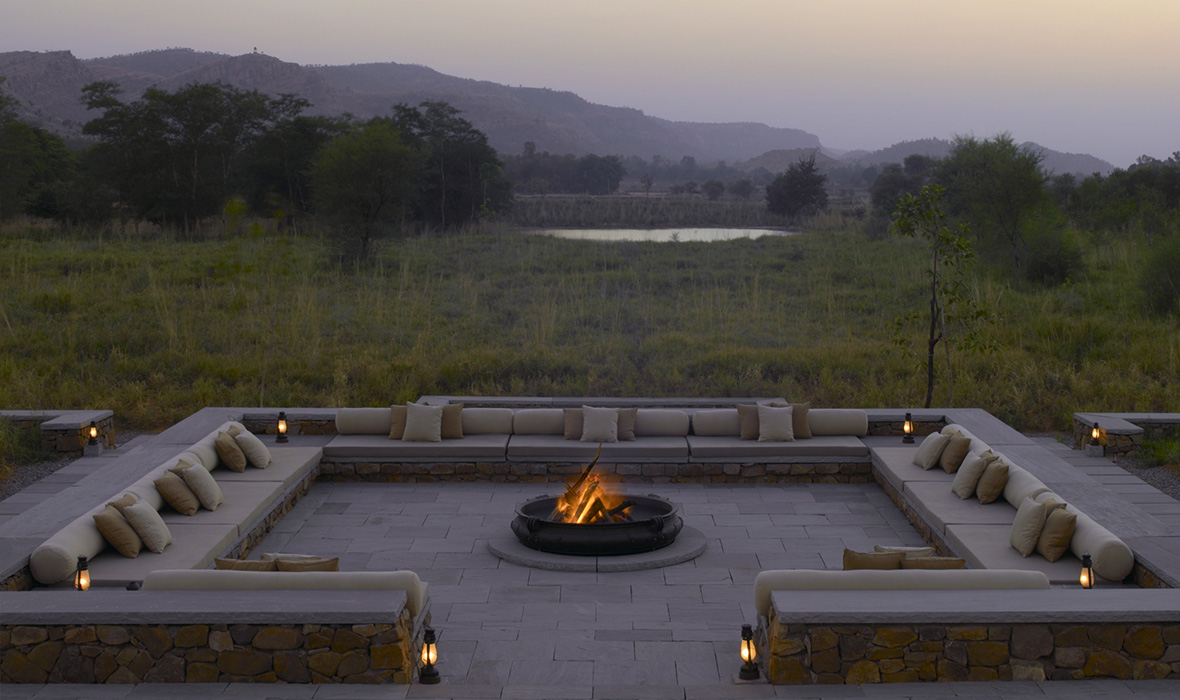 Camel safaris are available through the villages on the outskirts of the park, as well as bird watching in the Banas riverbed. For friends and family interested in this wild adventure, Aman-i-Khas is open from October to April, but travelers are advised to visit the park in May, when the tigers are most active.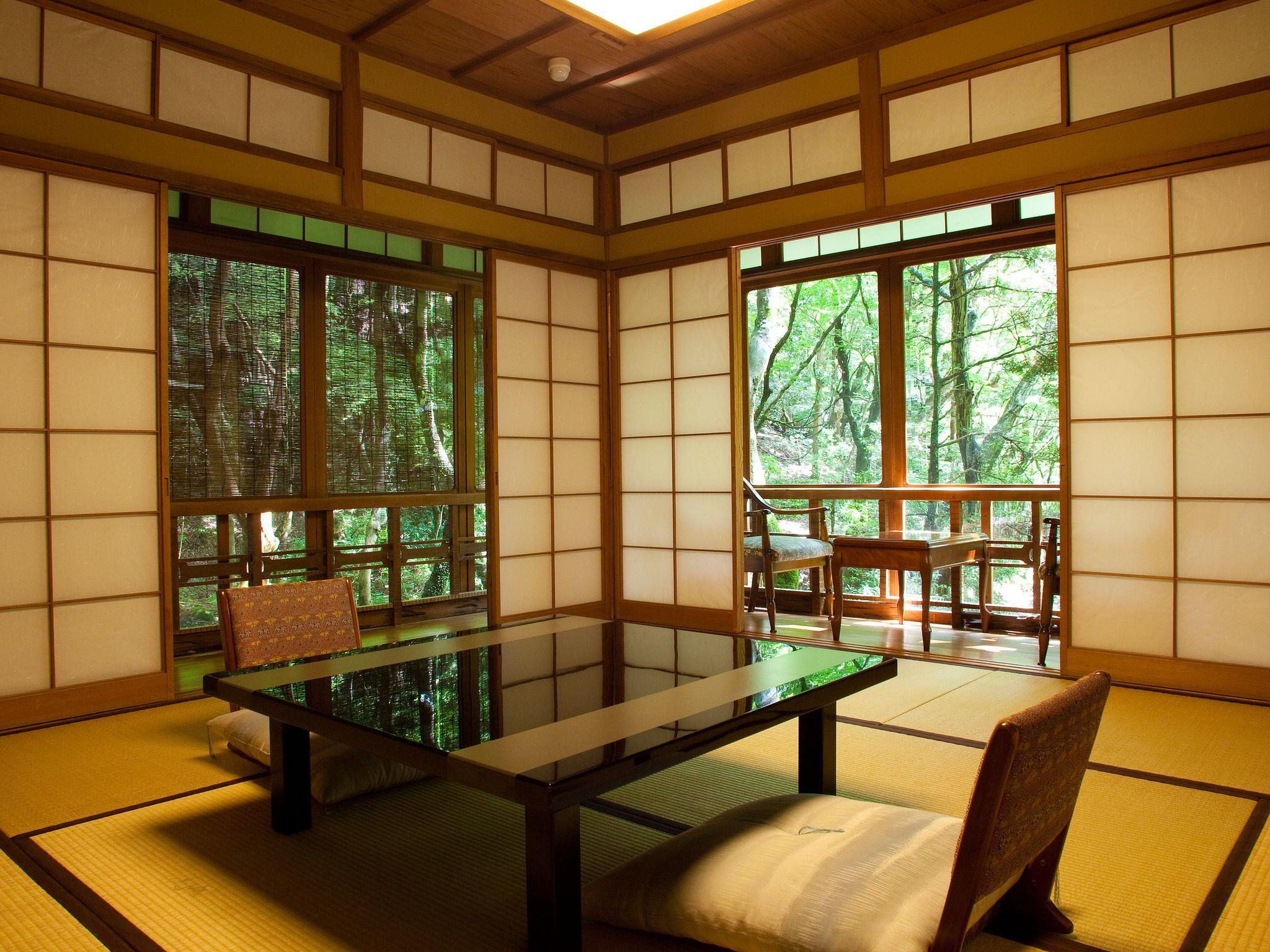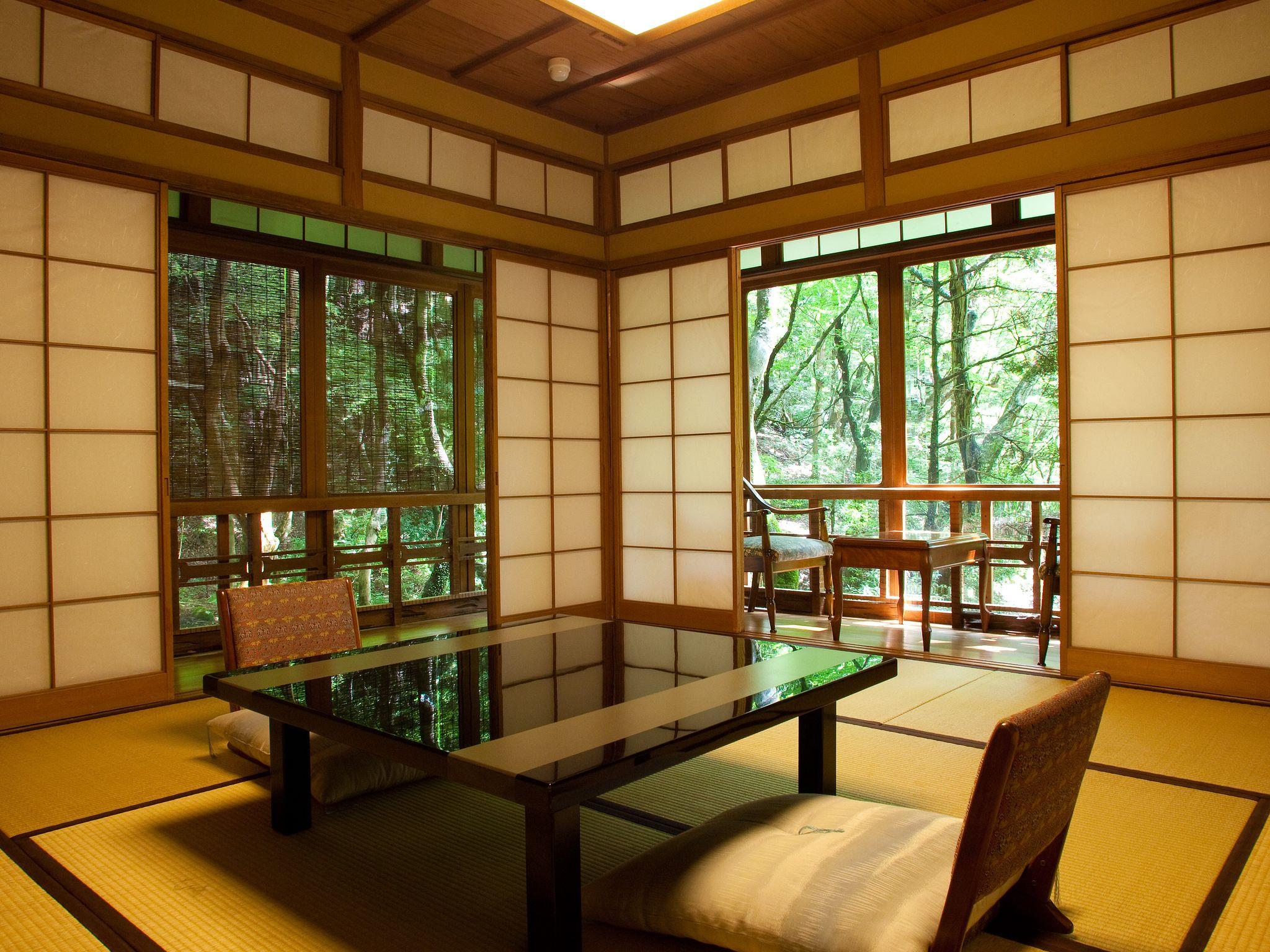 Set in the middle of the Kasugayama Primeval Forest, a preserved sacred area registered as a UNESCO World Heritage Site, Tsukihi-Tei beckons travelers in search of a remote getaway in a minimalistic ryokan. With just three rooms – one three-bedroom and two smaller ones – this ryokan is one of the most intimate in the whole of Japan.
Hardly the choice for birthday revelers looking to tear up the countryside, this destination is quite, isolated, and peaceful. Adhering to traditional Japanese architecture and design, Tsukihi-Tei boasts panoramic forest views and, for groups in search for cultural inspiration on this trip, it is in close proximity to the Todaiji temple.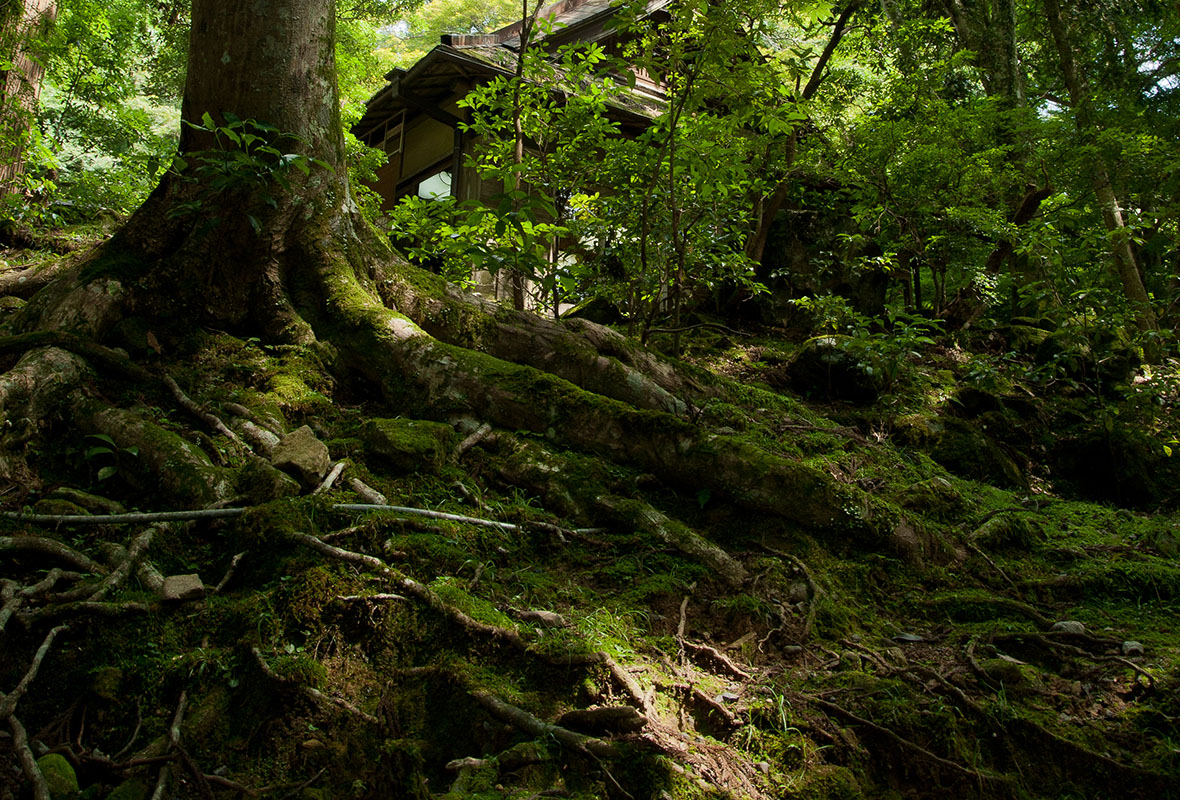 Constructed in 752 AD, it was the head temple of all provincial Buddhist temples and remains today one of Japan's most famous and historically significant. Nature enthusiasts can also sightsee in Nara Park where hundreds of deer traipse the area. Considered in Shinto to be messengers of the Gods, Nara's 1,200-deer population has designated the area as a self-described national treasure.