Some go for the culture, some go for the kawaii, others for the kaiseki – but for any Japanophile in Tokyo worth their salty salmon roe, it is the sushi that grabs the tongue and the heart. Trying to find the best sushi in Tokyo is not an easy job; travelers can't just show up at a swank hotel restaurant and expect the best. No, sushi is a little more complicated than that. Whether travelers are looking for time-honored tradition or the finest ingredients, Tokyo, quite simply, wins.
At Sukiyabashi Jiro Honten sushiya traditions from centuries ago are gracefully upheld in the fast-paced, modern food world of today's Tokyo. Consistently rated amongst travel reviewers as the best sushi in all of Tokyo, famous chef Jiro Ono creates world-class style with exceptional expectations.
Guests' arrival should be promptly at the reservation time to be respectful to the food preparations made ahead of arrival. The omakase menu items are updated daily and posted at the entry; this menu is strictly followed in listed order.
The restaurant even played host to Shinzo Abe and Barack Obama during the president's visit in 2014.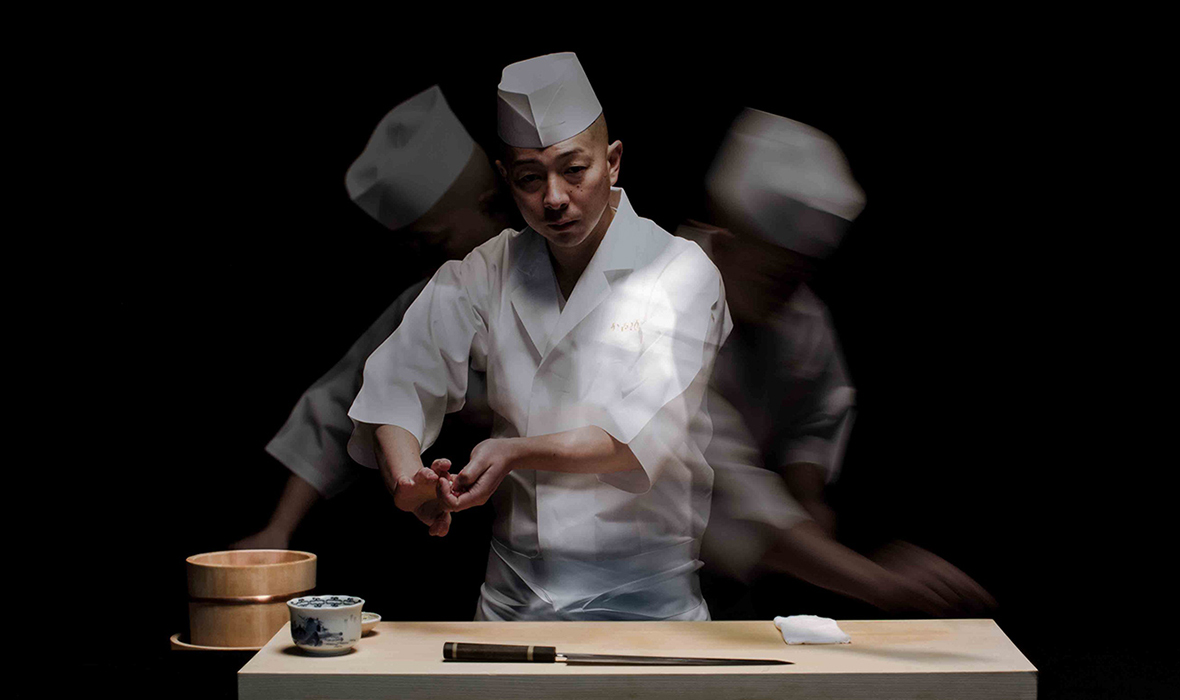 Sushiya is performed almost like a dance during the dining experience at Sushi Kanesaka. From start to finish, each movement is timed to perfection to deliver one memorable dish after another, aiming to provide balance in every flavor presented. Menu times are set, but the performance is unique. At this two Michelin star-rated restaurant, guests can expect 12 pieces of sushi served before receiving a handroll of the chef's design at the close of the meal.
Ginza Sushiko Honten stands out with 130 years of tradition. With an almost alarming amount of detail into elements such as the temperature of the rice and the smell of the fresh seafood – theatrically sliced and served piece by piece to guests – the restaurant masters the luxury aspect of this two-hour dining experience.
Established 130 years ago, the sushiya artistry displayed at Ginza Sushiko Honten is one of pure tradition. Hidden down a side street off Chuo-dono, patrons should know there are no clear business signs for the restaurant to guide the way. As a one-of-a-kind sushi phenom, the Ginza chefs at Sushiko Honten create omakase (chef selection) signature dishes such as aburi tuna cheek served with horseradish and chu-toro sashimi or tamagoyaki fried with shrimp.
Boasting two Michelin stars, Sawada is a one-of-a-kind fine dining experience in Tokyo for one very simple reason: there are no staff. All guests are catered to by Chef Sawada's son and his wife. Outfitted with only six seats set around a miniscule sushi table, patrons are invited to watch the magic happen as the chef and his wife prepare and serve each element of the omakase. Chopping fresh fish with ninja-like speed and grace while roasting another fish over hot coals to be prepared in a tag team of motion, this is one husband and wife performance more than worth the price. Often taking one sitting for each meal time, guests can enjoy starters such as ginkgo nut or salted abalone served with jelly.
At Yoshitake, guests will enjoy a truly exclusive dining experience. Greeted by the head sushi chef upon arrival, diners are asked to take one of only seven available chairs in the restaurant. One or two blocks away from the narrow streets littered with boutique shops, near the eighth block area of Ginza, sushiya fanatics will find Yoshitake.
A simple decor is intended to keep the attention on the chef and his knife skills. The curved wooden counter allows the chef to interact with guests during his dance in order to get a feel for the crowd–likes and dislikes included. Chef Yoshitake favors nigiri-style sushi and will take patrons on a journey to the depths of the sea with a variety of fresh seafood items like abalone and uni.