Example Itinerary
Land of Cherry Blossoms: Southern Japan Highlights
Experience the best of Southern Japan with this charming 7-day luxury itinerary, taking in Osaka, Kyoto, Kobe and Hiroshima as well as cultural icons such as Himeji Castle, cherry blossoms and Kobe beef. Stock up on electronics in the world's technology epicenter, then soak in the incredible views from Mount Misen of Hiroshima below. Balance culture and adventure as you experience both the countryside and bustling metropolitan cities.
This itinerary is an example. It's designed to inspire you and provide you with thoughtfully curated ideas. You can choose to do this exact itinerary or completely personalize it. All trips are 100% bespoke.
Highlights
• Sakura: Osaka Castle, Kyoto's Philosopher's Walk and Himeji Castle are prime cherry blossom viewing locations, perfect for a photography session, and best followed by the picnicking tradition of hanami in a local park.
• Geisha Dinner: Enjoy a rare cultural experience as you savor a traditional Japanese meal served by geisha - an opportunity not often afforded even to affluent Japanese.
• Modern History: Reflect on a key chapter of world history with a poignant visit to Hiroshima's Peace Memorial Park.
• Food & Drink: Learn how rice wine is made and sample authentic sake at a local brewery in Kobe (then wash it down with some decadent Kobe beef).
Day-by-Day
Fly into Osaka to begin your Japanese adventure! The city is a cultural mecca and the perfect way to start your holiday. Rest up for a big day of traveling tomorrow.
Familiarize yourself with local culture as you tour Osaka's National Museum of Art. Home to the famous tapestry, "The Lady and the Unicorn," this museum also houses several rare jewels. Gain an entirely new perspective as you tour the Museum of Oriental Ceramics and view the intricately-designed porcelain for which the region is so famous. Dive into marine life (while staying dry, of course) as you explore the Osaka Aquarium. The aquarium is one of the largest public aquariums in the world.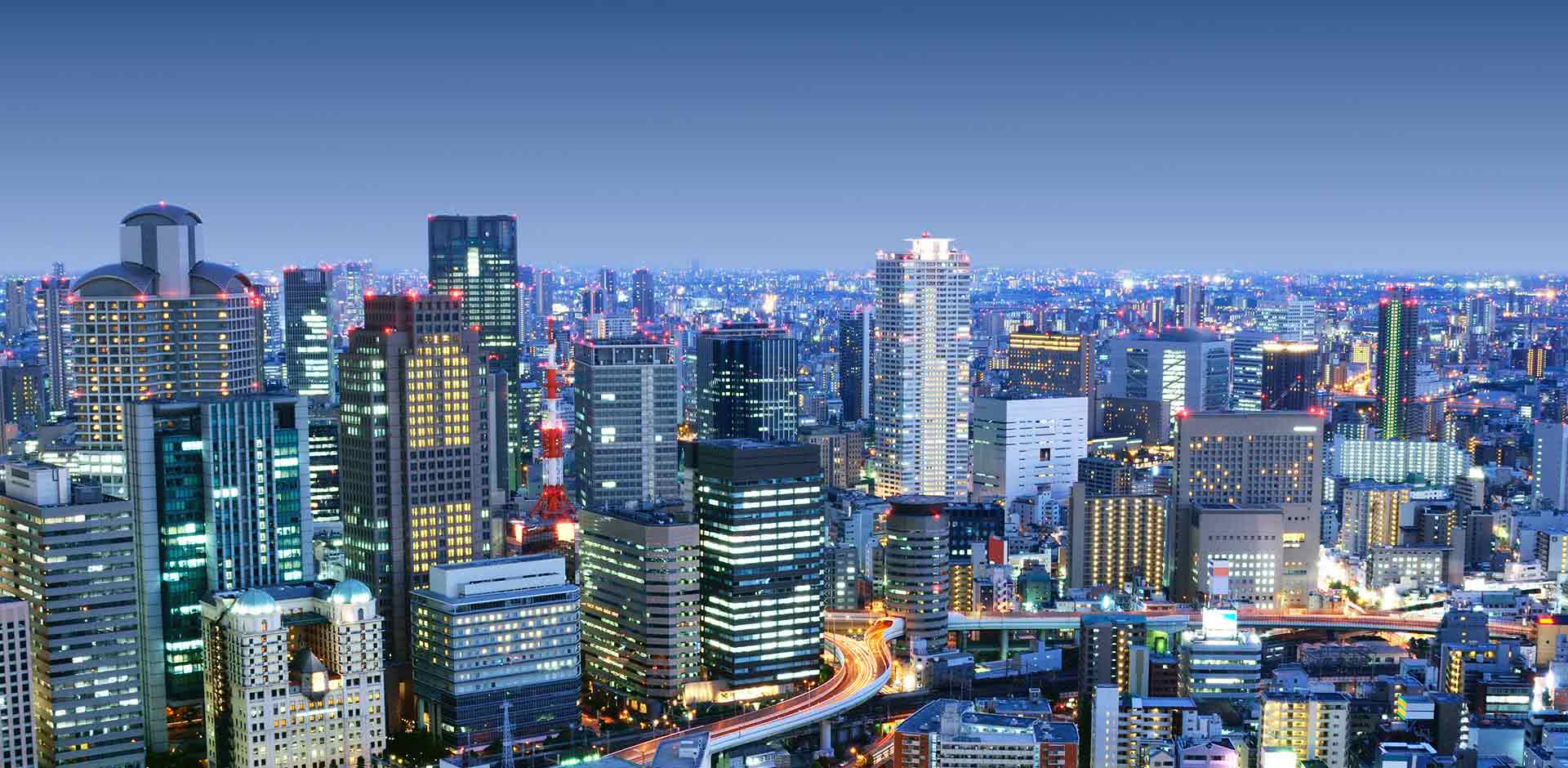 During springtime, marvel at the unmatched beauty of the blooming cherry blossom trees. Their fragrant smell has inspired hundreds of perfumes the world over. Stark white walls contrasting with vibrant red roofs make the Osaka Castle a stunning sight with traditional importance. Tour the 13 structures at the castle that played a main role in Japan's unification. Watch a traditional Japanese puppet show at one of the only theaters that still hosts this cultural entertainment - the National Bunraku Theater.
Travel on to Kyoto, another culturally rich and important city. Built in 798 AD, the Kiyomizu-dera Temple is a must-see. One of the features of the "Historic Monument of Ancient Kyoto," the temple is an independent Buddhist Temple and UNESCO site. Next, visit the villa-style ancient Kikaku-ji Temple, the Deer Garden Temple. The temple sits next to a beautiful lily pond. Spend the night at your luxury Kyoto hotel.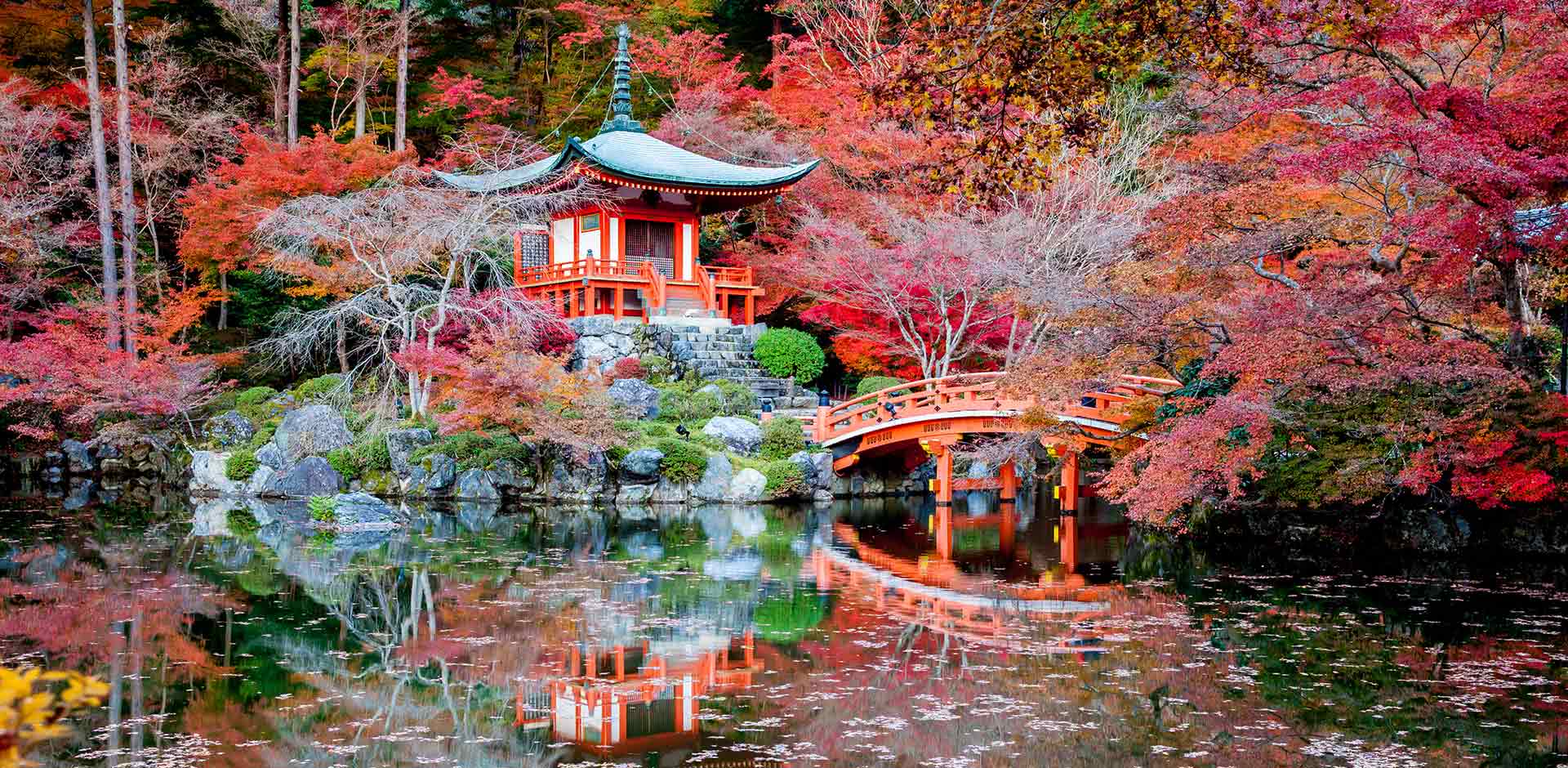 A cherry-tree lined canal in Kyoto is the perfect setting for a stroll on the city's "Philosopher's Walk." Nishida Kitaro, a Japanese philosopher working at the nearby university, is believed to have taken this picturesque walk to work everyday. Nestled in the foothills of the east, Nanzen-ji Temple and its expansive grounds are your next destinations. The temple has a stunningly beautiful, traditional Karesansui garden. That night see a beautiful, quiet side of Japanese culture as you attend a Geisha dinner. Westerners have only recently been permitted to witness this intimate and unique side of Japanese culture.
Travel to Kobe, a bustling metropolitan city along the coast. Here you will peruse the Himeji Castle - a postcard-perfect castle set atop a green hillside overlooking the city. The castle is the ideal image of Japanese architecture. Next, enjoy happy hour at the Sake Brewery where the famous rice wine is made. Learn about the brewing process and judge for yourself if the sake taste better freshly-made. Visit the Earthquake Memorial Museum and take a moment to remember all those affected by the destruction of the 1995 earthquake that took the lives of over 5,000 people.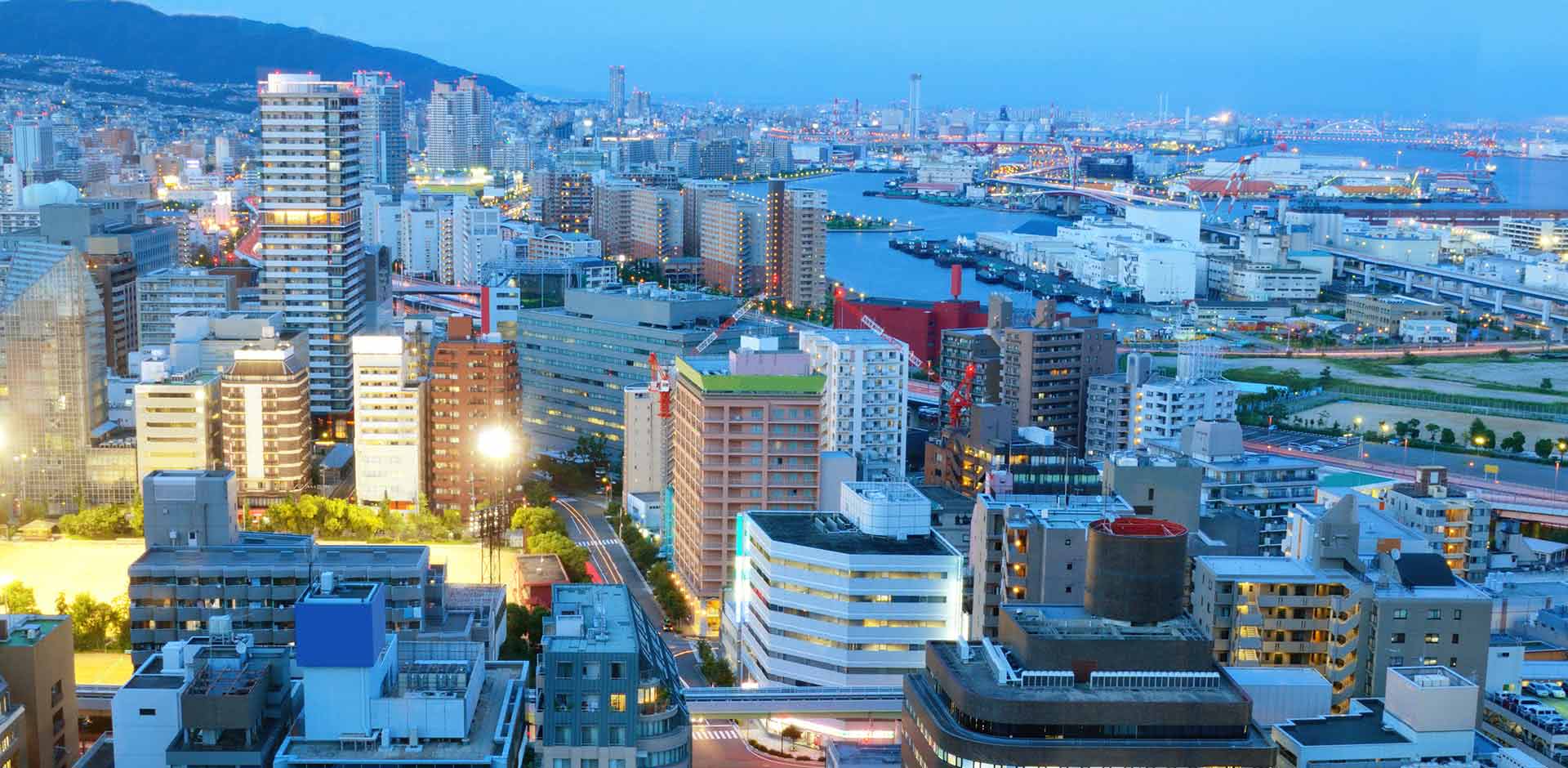 The final stop on your journey is the WWII site of Hiroshima. Catch an incredible view of the heritage site from the top of Mount Misen, a holy landmark in the city. Rest your legs as you take a streetcar tour of the city and learn about the destruction and aftermath caused by the WWII atomic bomb. Continue your day of remembrance as you take a Peace Memorial Tour.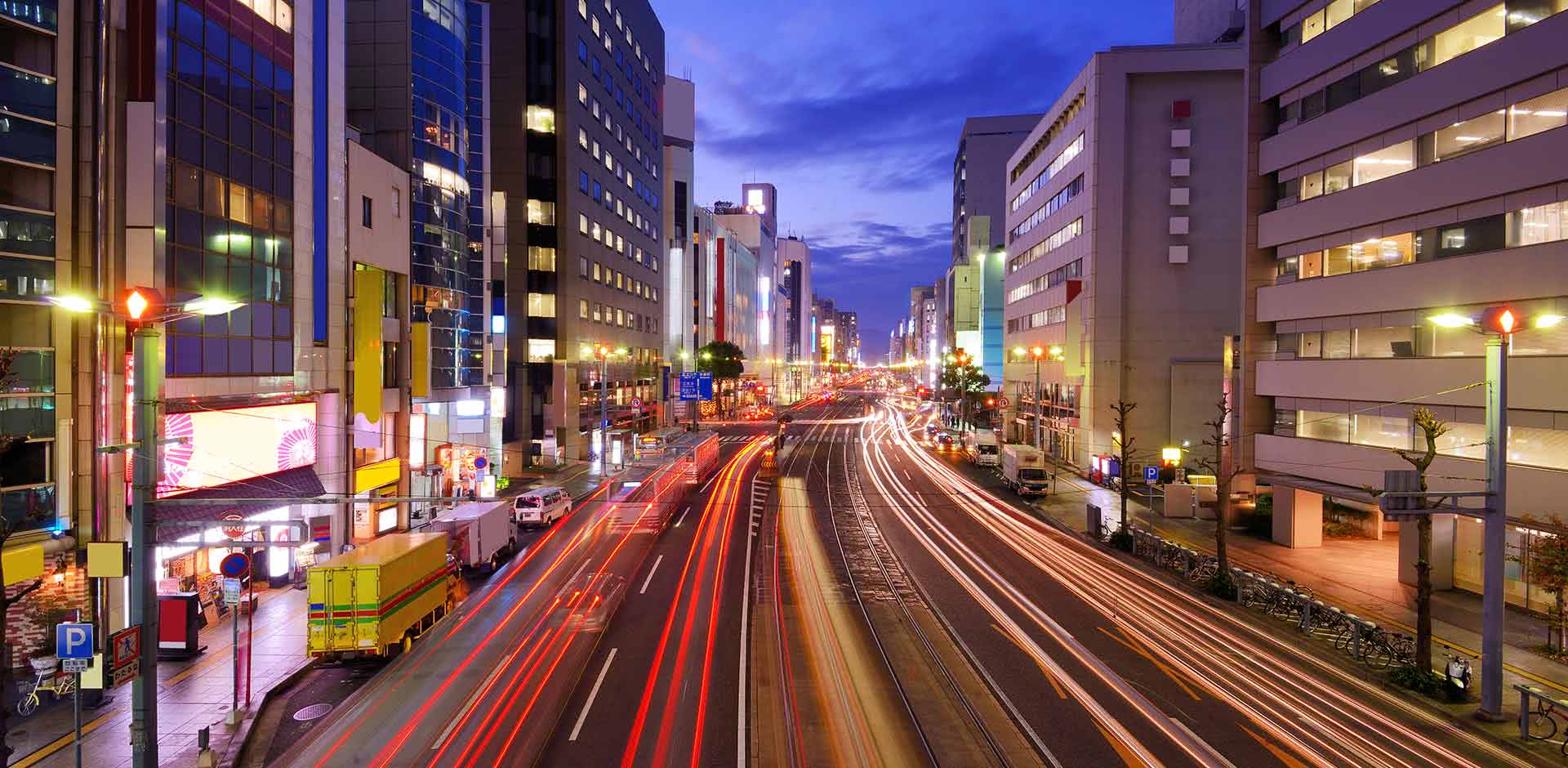 Day 8
Departure
Relax this morning until your private transfer to the airport for your journey onward.
TERMS AND CONDITIONS
Price is based on double or twin hotel room occupancy and includes accommodation, transfers, car/driver, English-speaking guide, activities and entrance fees, breakfasts and some casual lunches while touring. Flights and optional special activities will be quoted separately. Most personal expenses, including dinners, alcoholic beverages, spa treatments and gratuities can be paid on the spot while traveling. Prices may vary depending on season, choice of accommodation and other factors.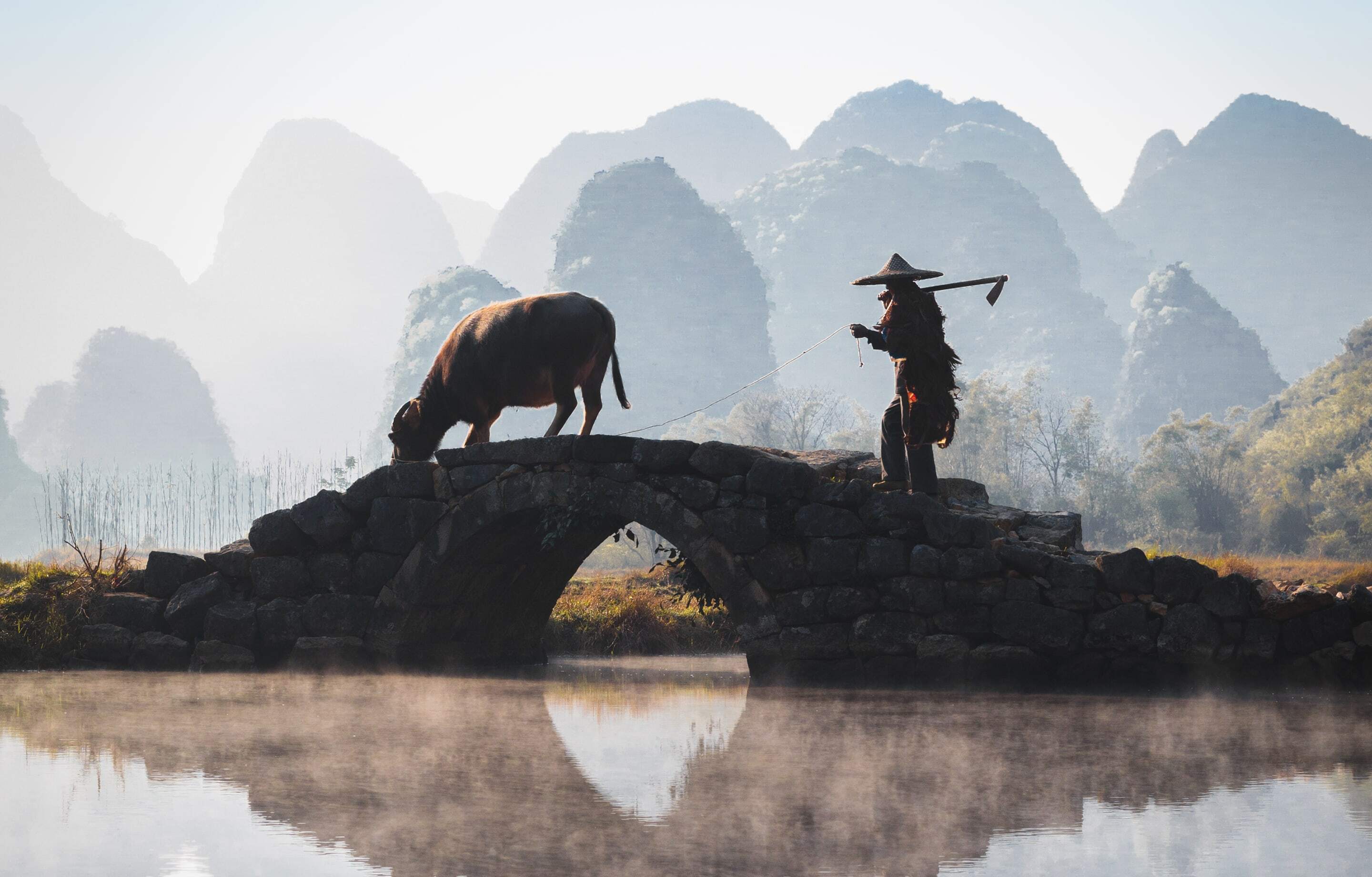 Why Remote Lands?
Exclusively Asia
With Remote Lands you'll travel with people who have made Asia the solitary focus of their own lifelong adventure. As our guest, you'll discover Asia on a journey that is completely, authentically your own, adapted from our own remarkable experiences and adventures over the years.
With Remote Lands you'll travel with people who have made Asia the solitary focus of their own lifelong adventure. As our guest, in the continent that our north American founders Catherine and Jay have adored and explored for decades, you'll discover Asia on a journey that is completely, authentically your own, adapted from our own remarkable experiences and adventures over the years.
Travelogues
An Asia-focused magazine brought to you by Remote Lands – a platform for adventure, luxury, and authenticity from experts and explorers around the continent.
What Others Say
Here is a small selection of the kind words our guests have said about us, as well as features by journalists and travel writers.
From the moment I happened upon the REMOTE LANDS website over a year ago, browsed the options, I knew that this would be well worth it. The entire staff is nothing less than professional with service that made us feel like royals.
This was truly the trip of a lifetime. Magical destinations, the most luxurious hotels in the world, and the most wonderful travel companions we could've wished for. We were treated like family everywhere we went and we have 14 new best friends.
We have used some of the top rated travel specialists all over the world and, without question, Catherine Heald and Remote Lands are at the very top of the list!