WRITTEN BY
Travelogues
PUBLISHED ON
December 22, 2017
LOCATION
Singapore

There are few places in the world that can boast luxury like the Lion City. The cleanliness, order, and opulence that so define the city can be found in Singapore's hotels, boasting some of the finest accommodations in all of Asia. Whether it's an island getaway or an inner historic splurge, Singapore has an answer for every type of luxury traveler.
For guests seeking accommodation with a story, Raffles Singapore is a prime destination. Declared a National Monument in 1987, the 103-suite hotel honors its 130-year history with oriental carpets, original wood etchings and freestanding clawfoot baths. Travelers can step into the two-story Long Bar, inspired by the Malayan plantations of the '20s, to sip on a Singapore Sling in the same spot where it was created.
Travelers can opt to stay in one of the Personality Suites, named after former celebrity guests such as John Wayne and Joseph Conrad, or history buffs can travel to the hotel museum and Victorian-style theater. Weary travelers can later relax in the Raffles Amrita Spa, where six private treatment rooms offer deep tissue massages and Shirodhara, a traditional oil treatment with a gentle head massage. For a deeper look into history, resident historian Leslie Danker offers 12 short historical films covering everything from the architecture to Cad's Alley, the iconic Raffles liveried Sikh doormen and the inspiration behind the Singapore Sling.
Currently, Raffles Singapore is undergoing renovations and will reopen in the second half of 2018.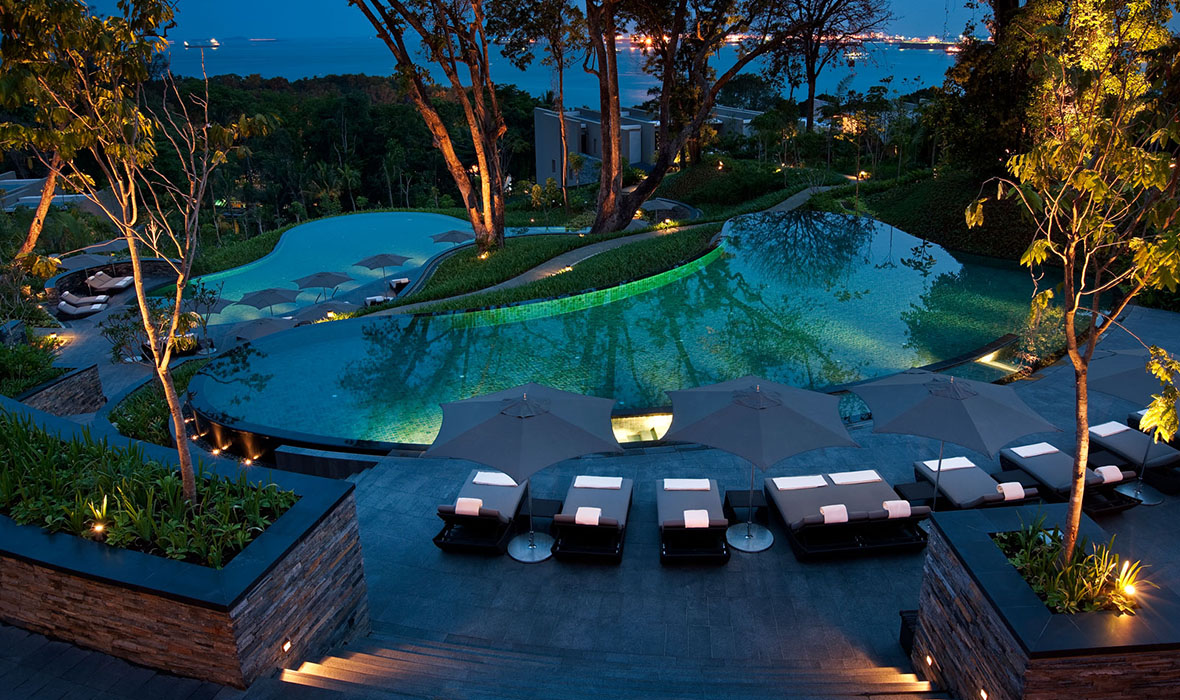 Just off the southern coast of Singapore sits Capella, a 30-acre hotel and resort purpose-built for guests seeking a peaceful respite from the city. Originally built in the 1880s as housing for British officers and their families, the refurbished resort mixes historic charm with modern luxury. Just minutes from Palawan Beach, Sentosa Golf Club, and the steepest zipline in Southeast Asia, guests can explore the island before returning for a four-hour detox treatment and vitality bath at the award-winning Auriga Spa.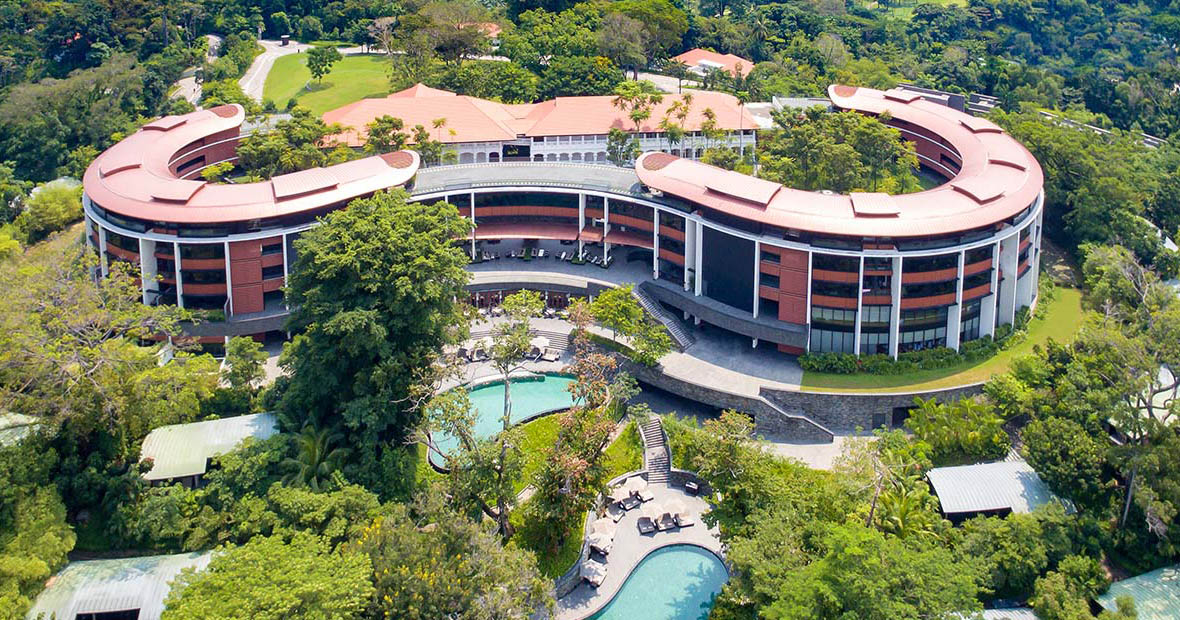 A personal assistant ensures a customized experience for guests, including dinner and excursion reservations. The Knolls, one of four onsite restaurants, offers an authentic Mediterranean dining experience overlooking three cascading pools and sweeping views of the South China Sea.
Guests can finish the night at Bob's Bar, a relaxed area inspired by '60s Cuban bars and featuring cocktails such as the Treacle – a rum twist on the traditional Old Fashioned.
Designed by renowned architect Andre Fu, the 100-room Fullerton Bay Hotel opened in 2010 on the former Clifford Pier, just minutes from Marina Bay. Five culturally themed suites — such as the Shenton Suite, named after the last governor of the Straits Settlements — are available. Reminiscent of Indian Mughal art and architecture, the Shenton Suite is adorned with mustard, saffron and chocolate-colored silk wall panels, Egyptian cotton linens and goose-down comforters.
Guests can dine at the elegant Clifford Pier Restaurant, with vintage furniture and floor-to-ceiling windows overlooking the bay and city skyline. An 800-bottle fine wine list and traditional menu offerings such as Sop Kambing, a mutton soup infused with local spices, make for a luxurious meal. Travelers can venture up to the rooftop where The Lantern boasts an 82-foot-long swimming pool with skyline views and handcrafted cocktails.
 Ritz-Carlton Millenia Singapore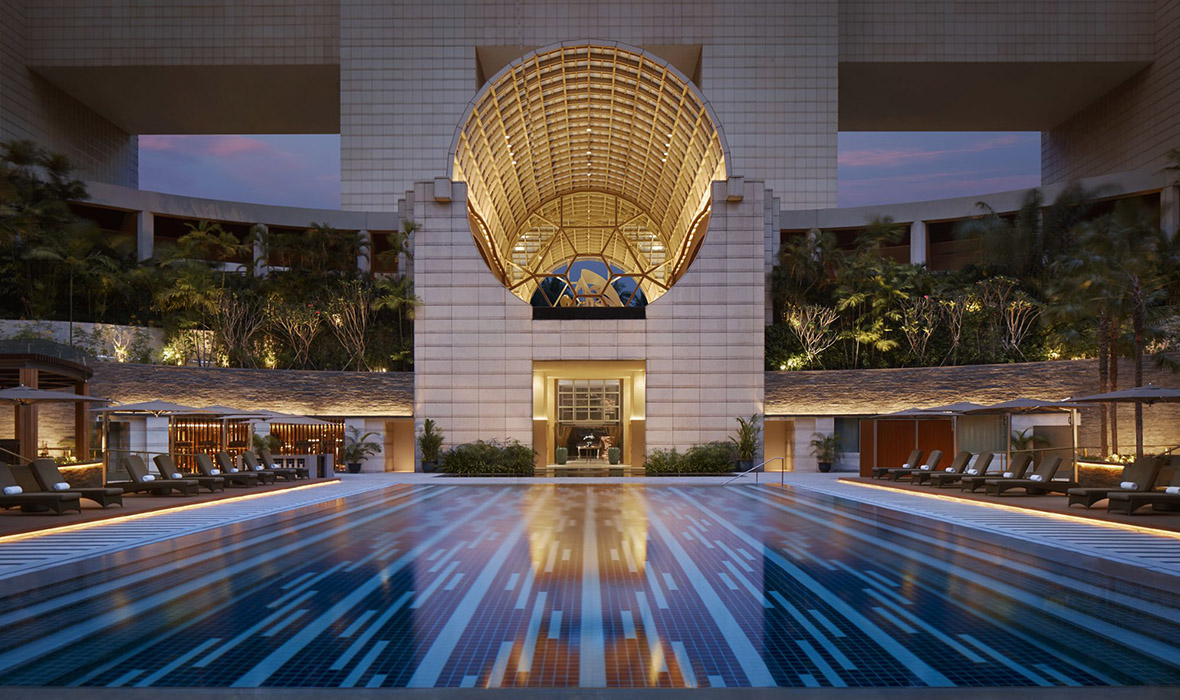 True to its reputation, the Ritz-Carlton Millenia Singapore is a prime destination for the audacious traveler seeking luxury accommodation in the heart of Marina Center.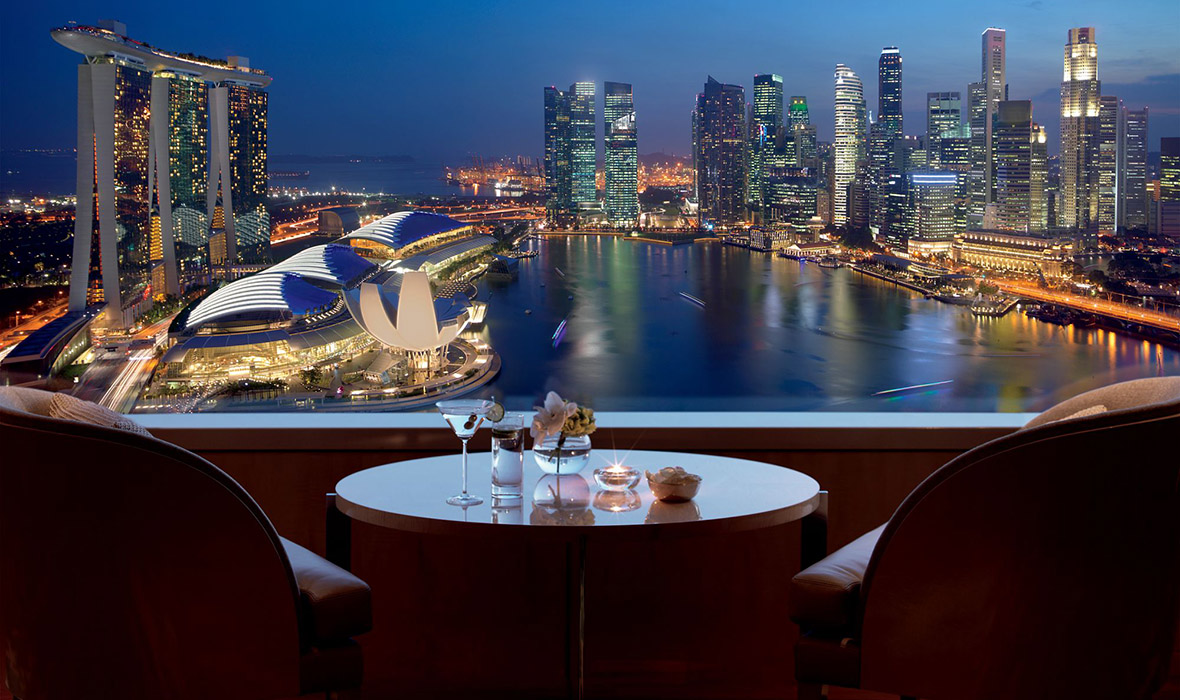 Designed using traditional Feng Shui principles, the hotel boasts 608 rooms that are 25 percent larger than most hotel rooms in the area, with walk-in closets and marble bathrooms that feature the iconic octagonal bathroom windows overlooking the city. Special requests are welcomed, and can include staying in one of the 286 rooms Lady Gaga booked for her staff during her 2012 tour.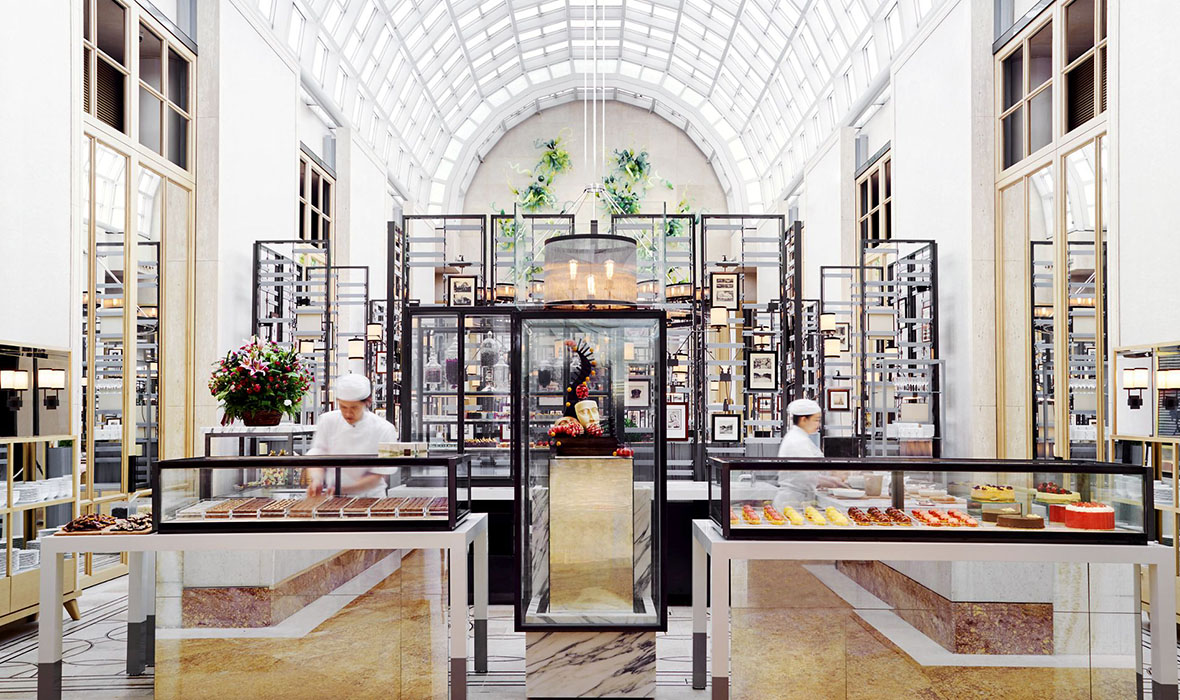 Guests can venture throughout the seven acres of landscaped gardens or enjoy the 4,200-piece art collection — 90 percent of which were commissioned for the hotel — including pieces by Frank Stella, Andy Warhol, and Dale Chihuly.
An 82-foot outdoor pool is a refreshing option for guests before enjoying the award-winning vintage champagne Sunday brunch including oyster, seafood, traditional roasts and of course Moët & Chandon.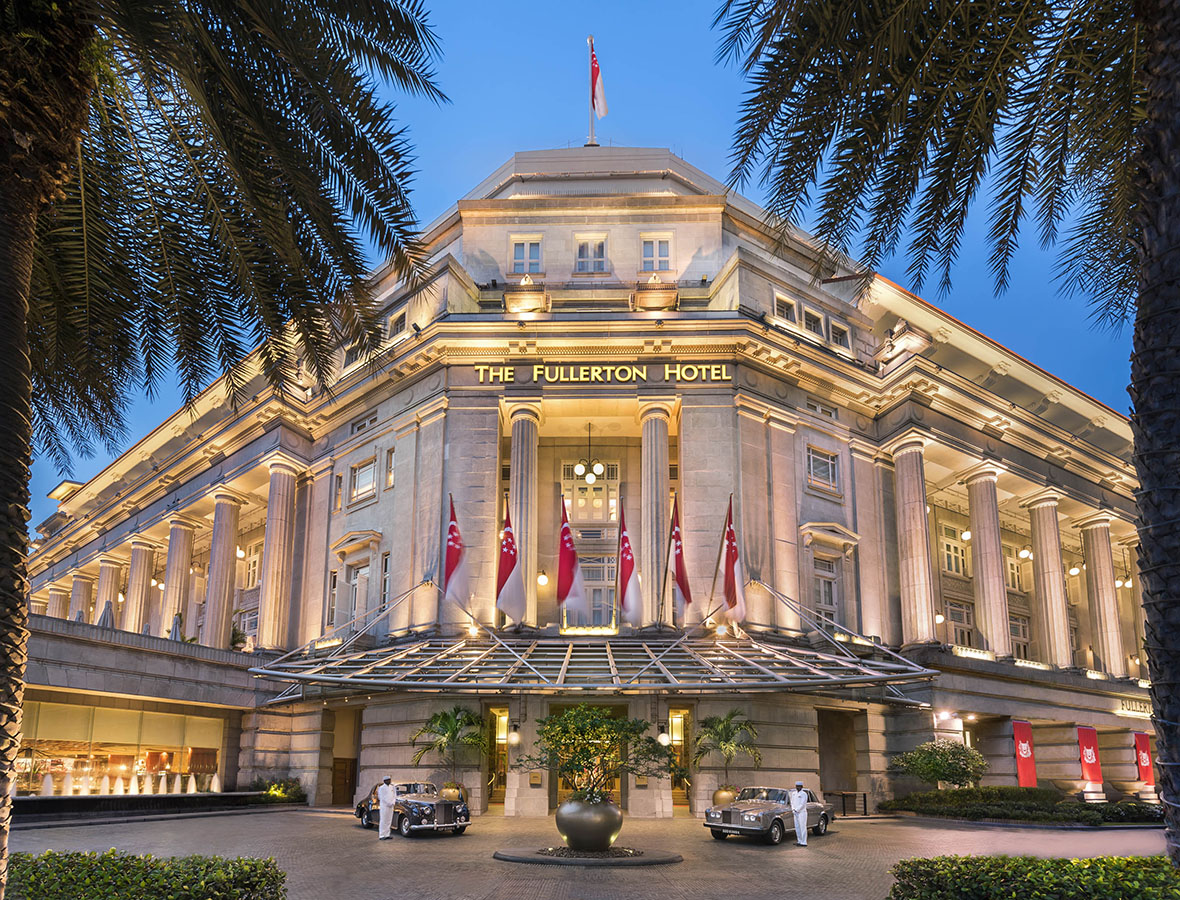 Originally built in 1928 as a post office, the Fullerton is a recently named National Monument located in the heart of Singapore's arts and financial districts. Guests can choose from 400 rooms and suites, including the Post Master room, reminiscent of the building's past life. An 82-foot-long outdoor infinity pool overlooking the Singapore river beckons a quick afternoon dip before dining at Jade, an onsite restaurant named after Ancient China's most precious gemstone, and aptly adorned with silver and gold hues.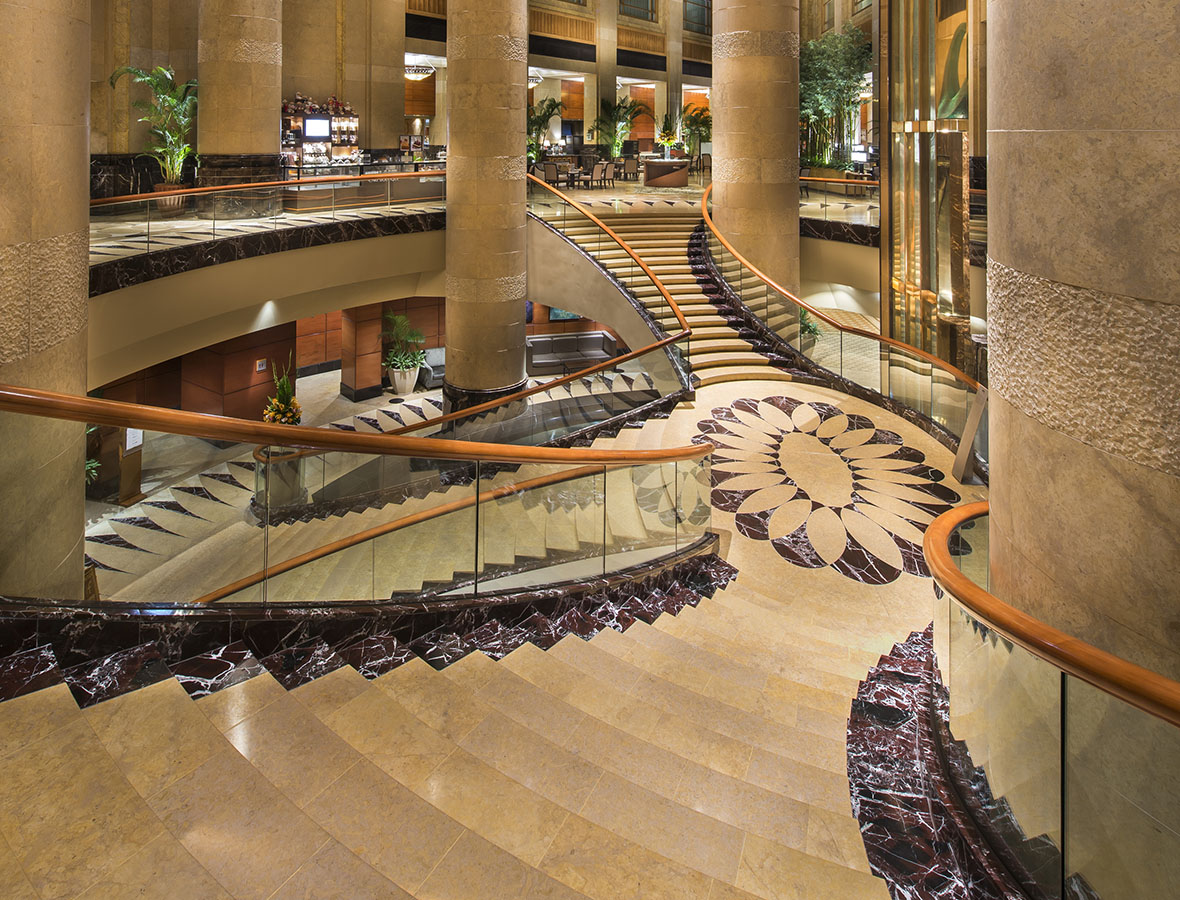 Conveniently located, guests are just walking distance away from the National Gallery Singapore, Merlion Park and Gardens by the Bay. For a lowkey night, guests can enjoy a cocktail on the private rooftop lounge at The Lighthouse, where lighthouse keepers used to guide in the ships.