WRITTEN BY
Editorial Team
PUBLISHED ON
January 3, 2018
LOCATION
Vietnam

When Vietnam stepped up onto the world stage as a travel destination in the early 1990s, headline writers the world over couldn't resist the inevitable nod to Good Morning, Vietnam. Long after morning had broken, they continued to trumpet the same headline.
Today Saigon is a city that ranks as one of Asia's most dynamic. The most exciting part of a shopping trip is no longer the discovery of a colonial-era Marelli fan or some woebegone dog tags unearthed on an old combat base. It's scoring that clutch or a pair of designer shoes fashioned by Vietnamese entrepreneurs who've taken the world's temperature, and added a couple degrees of their own.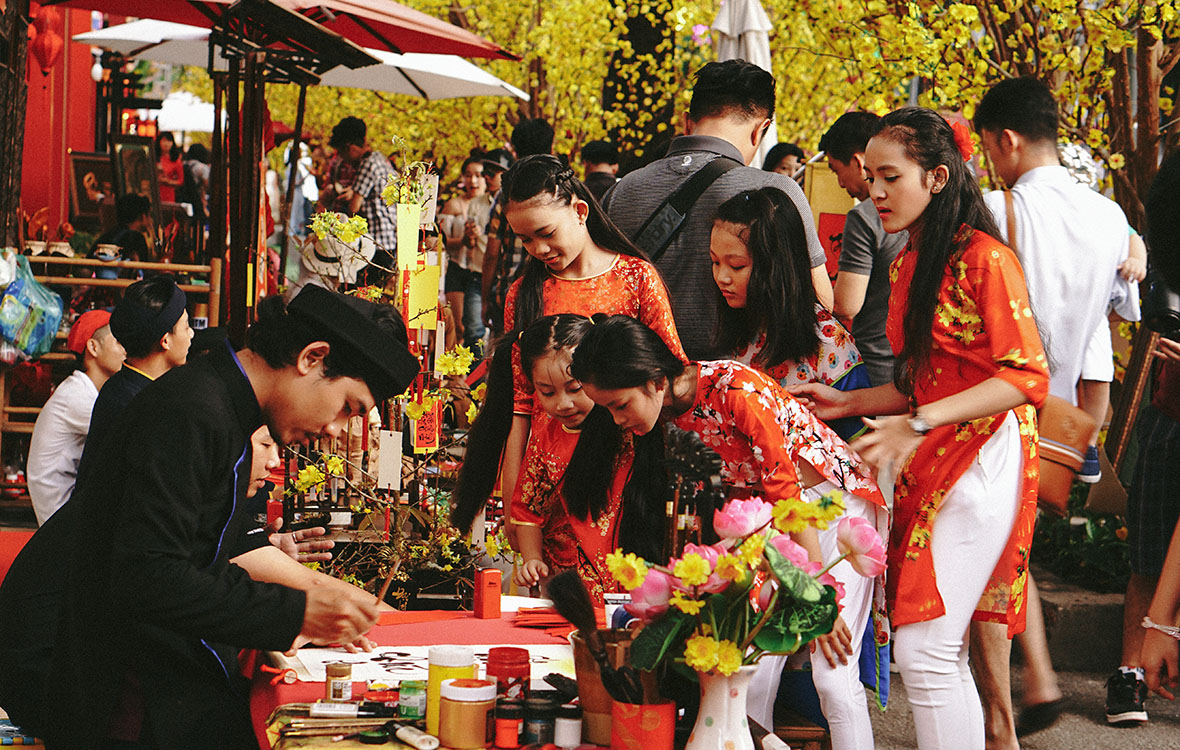 What is today Dong Khoi was known to the Americans as Tu Do Street (think go go bars and Saigon tea) and to the French as rue Catinat. This was where the visitors sipped their apertifs on the Continental Shelf and went to opera in a square so cinematically attractive they filmed both versions of The Quiet American here. The French shopped here on the one-kilometer stretch between the Notre Dame Cathedral and the Saigon River.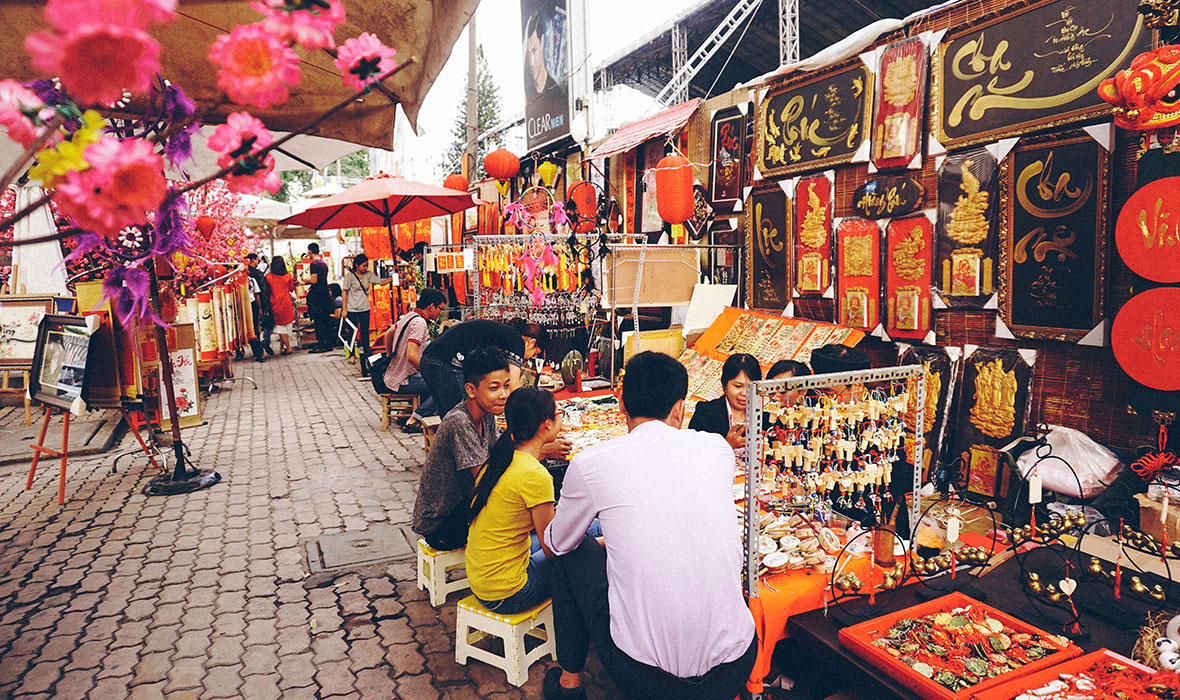 People are still shopping here – but for Hermes and Chanel. This is where the 1 percent that find themselves in Saigon flash their platinum cards and bag up. This is the most expensive real estate in the city, but here and there among the bold new shopfronts, there are old trinket salesmen holding fast, selling dog tags and war-era knickknacks.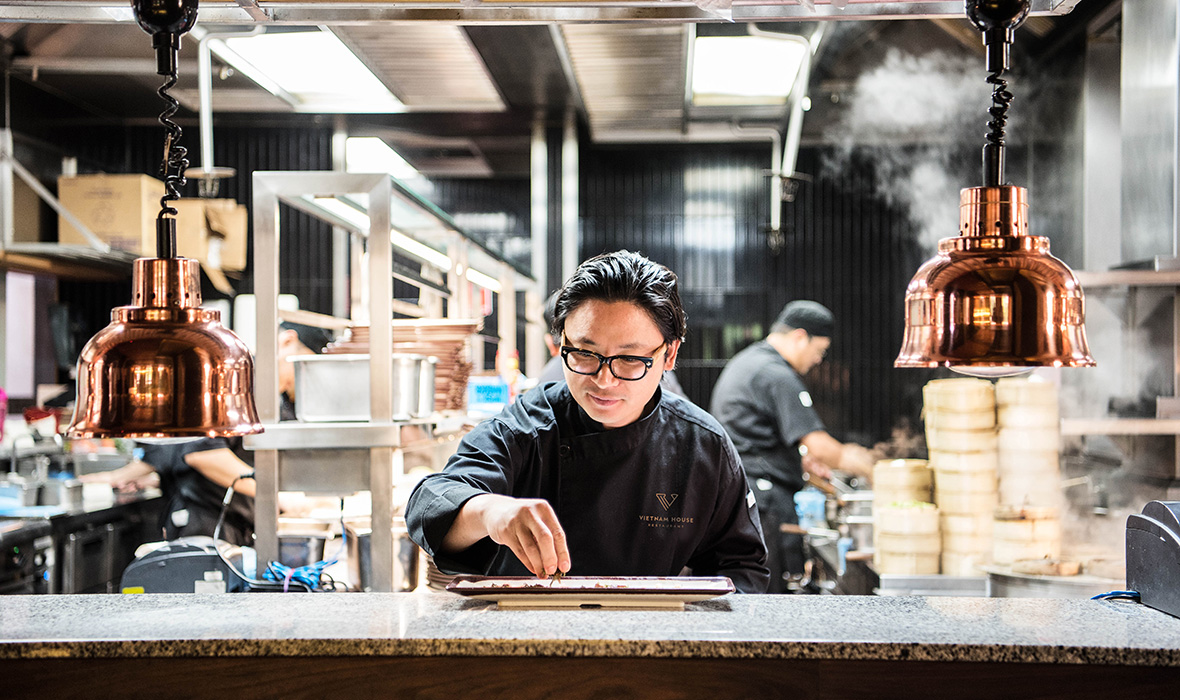 Holding prime real estate on Dong Khoi is the city's most happening restaurant: Vietnam House. The place first opened in 1992 in a 1910-built colonial French building. Earlier this year it re-opened with Australian-Vietnamese celebrity chef, Luke Nguyen, at its helm.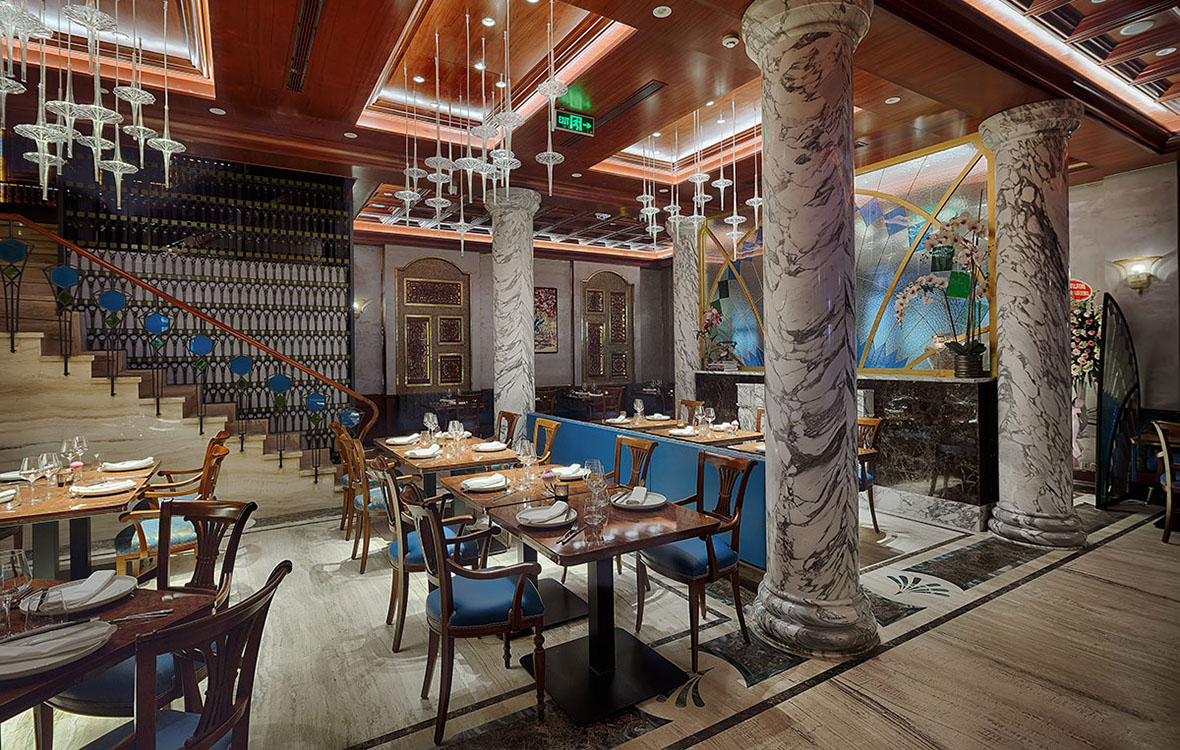 Nguyen hosted the popular MasterChef Vietnam television program, in addition to making guest appearances on the show's Australian edition. He has also authored several award-winning cookbooks, opened a number of popular restaurants in Australia, and led armchair travelers through culinary journeys of the Greater Mekong, Vietnam, United Kingdom, and France, with travel shows that have aired in over 150 countries.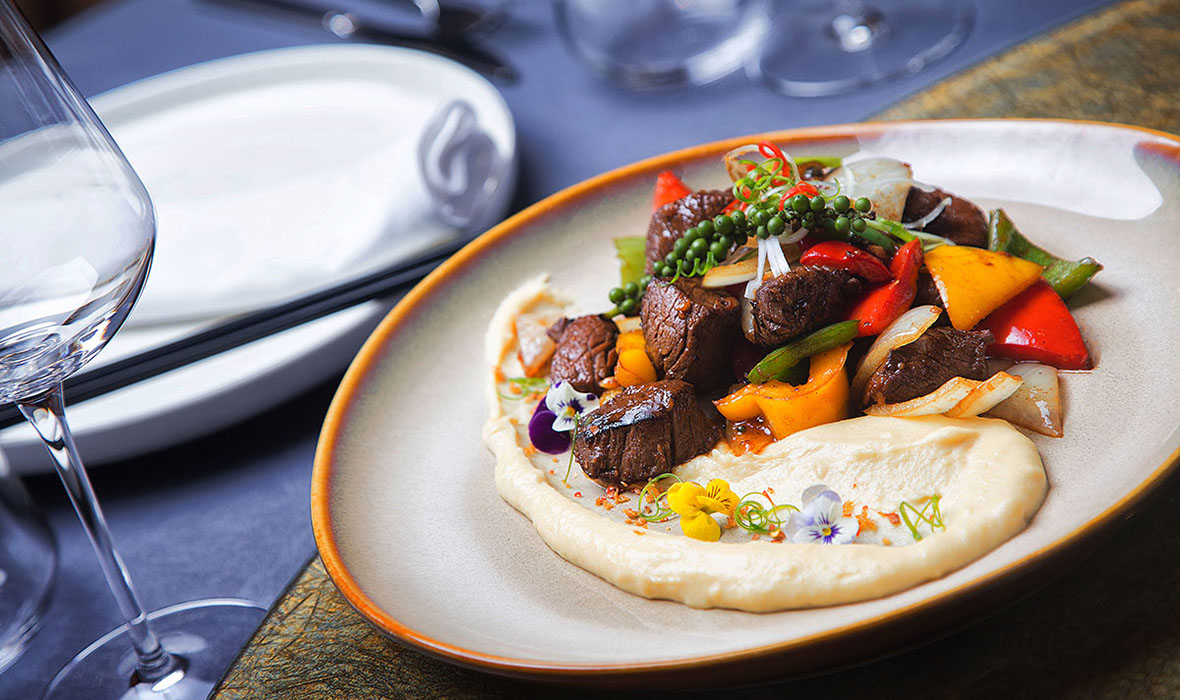 At his latest restaurant, familiar favorites, like banh xeo, a crispy Vietnamese-style savory pancake filled with local produce and fresh tofu, sit alongside elevated versions of classics such as Wagyu Beef Pho and Wagyu Beef La Lot, succulent Japanese beef served with betel leaves, herbs and angel hair noodles. Nguyen's Australian influence also comes through with fusion dishes such as Australian pork ribs slow-cooked in young coconut juice and served with carrot puree and choy sum.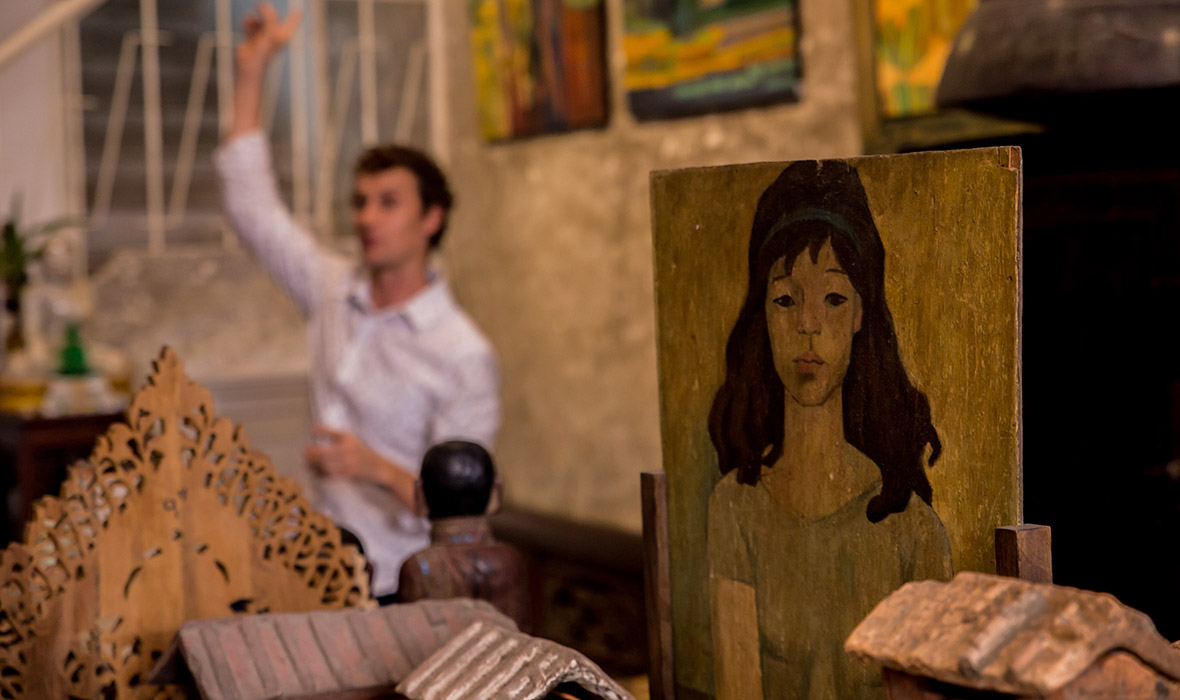 A bridge between international visitors and Vietnamese art, Sophie's Art Tour introduces visitors to Vietnam's history through the prism of the nation's rich art heritage.
Each four-hour exploration is custom-curated for its audience and ranges from an in-depth, general overview for the casual enthusiast to more esoteric targets for aficionados.
Certain must-see stops include a walkabout of the Duc Minh private gallery – which features an incomparable collection of modern and post-modern works by artists from the École Supérieure des Beaux Arts de L'Indochine (EBAI) – as well as a visit to Salon Saigon, a refined and exquisitely appointed space which houses a fine arts library and salon dedicated to presenting contemporary works and showcasing Vietnamese heritage as well as other Asian cultures through performances, screenings and educational programs.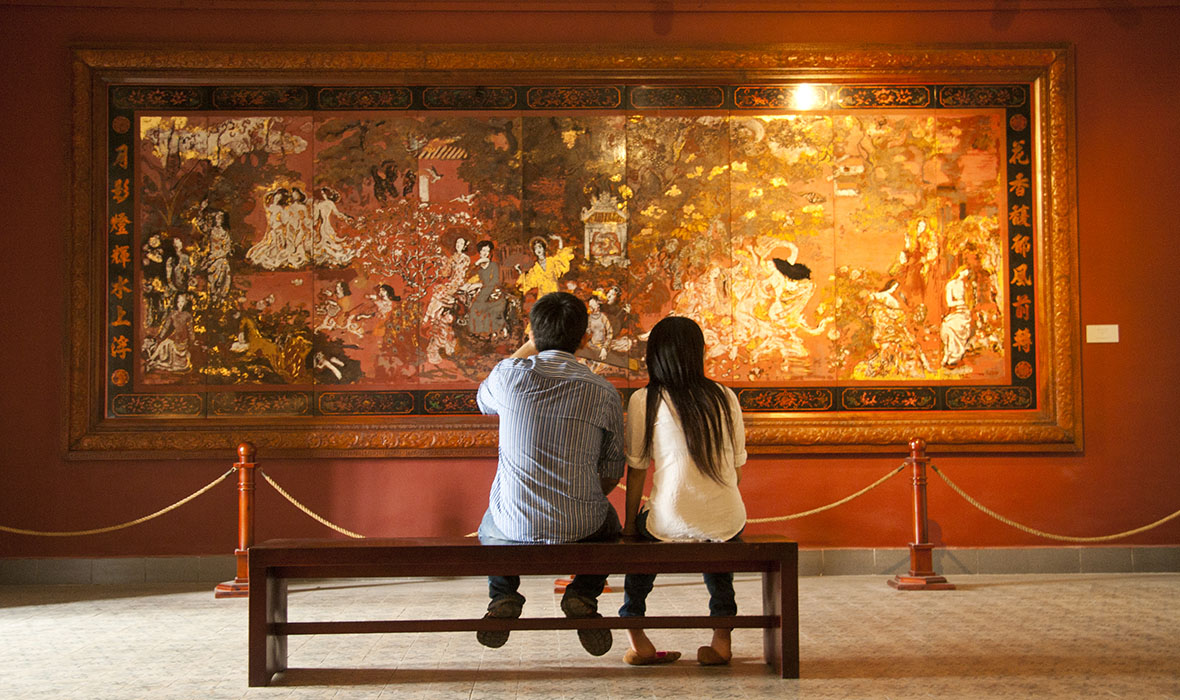 Tours booked as part of The Reverie Saigon's 'Pearls of Saigon' two-night package include an exclusive experience at the salon – a private, five-course lunch of traditional Vietnamese cuisine and a tour-within-a-tour introduction to the Salon's private collection and library by its director (or program coordinator).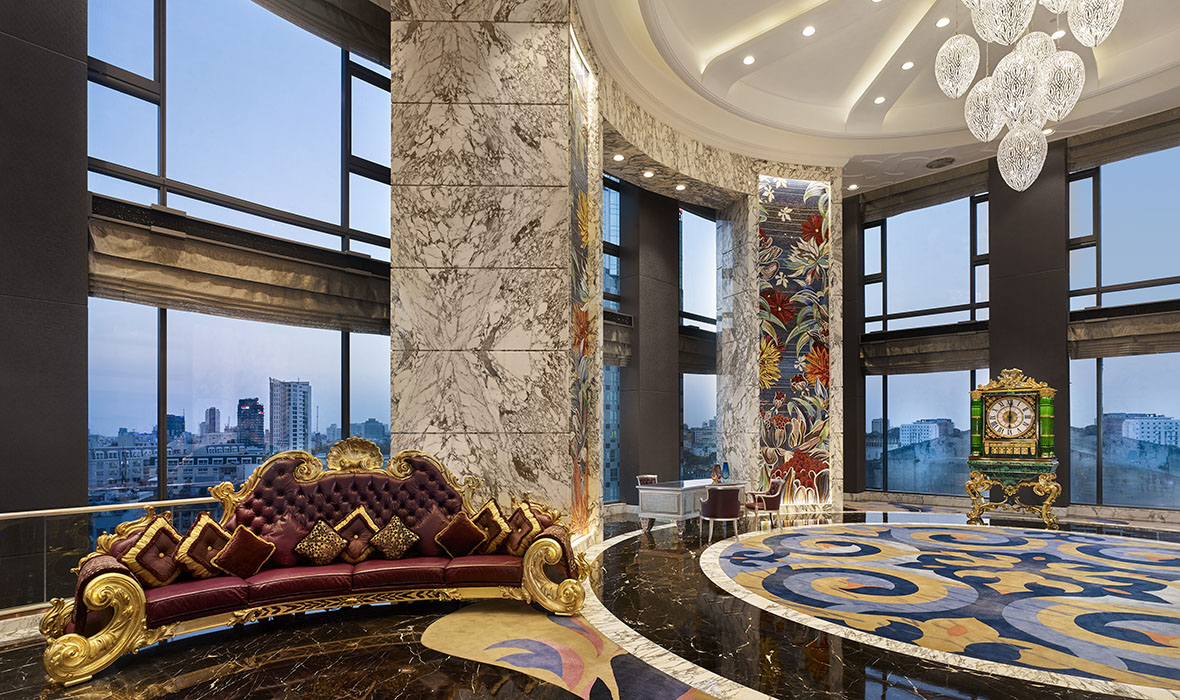 Few hotels have risen as high and as fast into world esteem as the Reverie Saigon, a locally owned Leading Hotel of the World that notched the number four spot on Condé Nast Traveler's list of the world's best hotels in 2017. The hotel opened in the middle of 2015 in the heart of downtown Saigon's District 1, not, as hoteliers, are wont to do, with all kinds of reference to traditional Vietnamese aesthetics (i.e. dragons and bamboo), but as a celebration of all things Italian.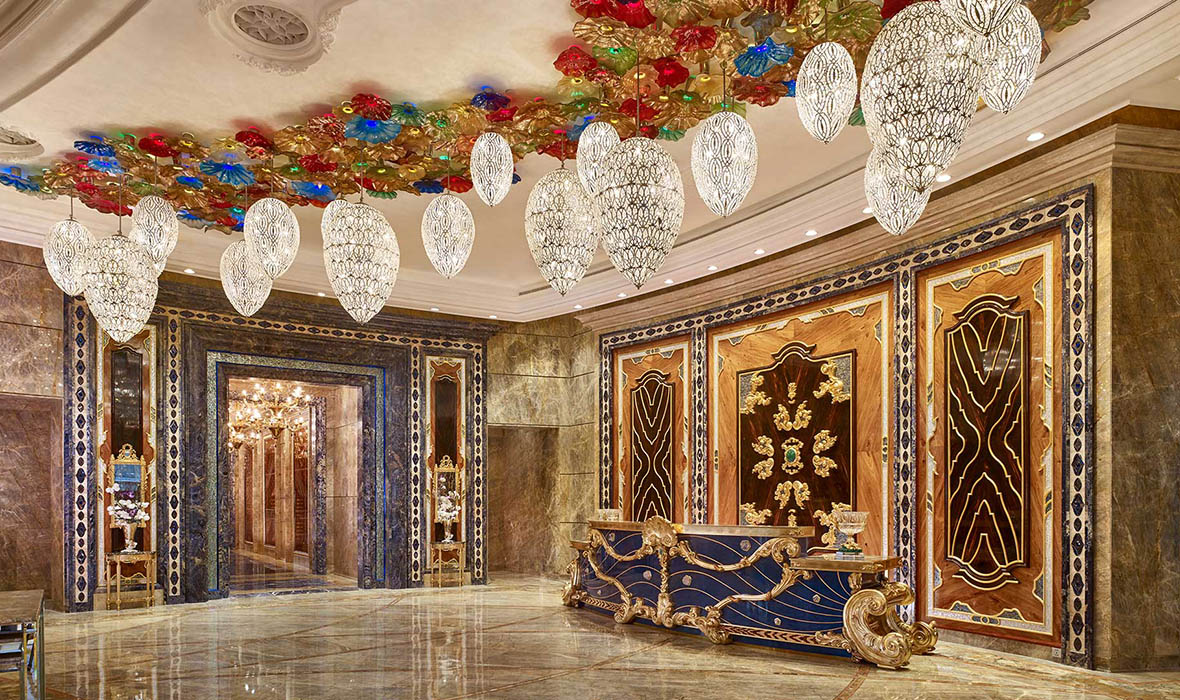 Indeed, 17 leading Italian design houses collaborated on the interiors, including Colombostile, Giorgetti, Poltrona Frau Group and Visionnaire. The idea was that the hotel would transcend 'expectations of place' and, instead, embark upon an exploration of classic splendor.
A Florentine company transformed a 19th Century Bechstein grand piano into an opulent masterpiece, with its veneer made of a striking 'Russian mosaic' of precious malachite stone and accented with gilded bronze. An underwater sound system serenades swimmers. Saigon Suite soars two stories on the 38th and 39th floors, its walls clad in marble but for ample panes of glass that take in the sprawl of Ho Chi Minh City.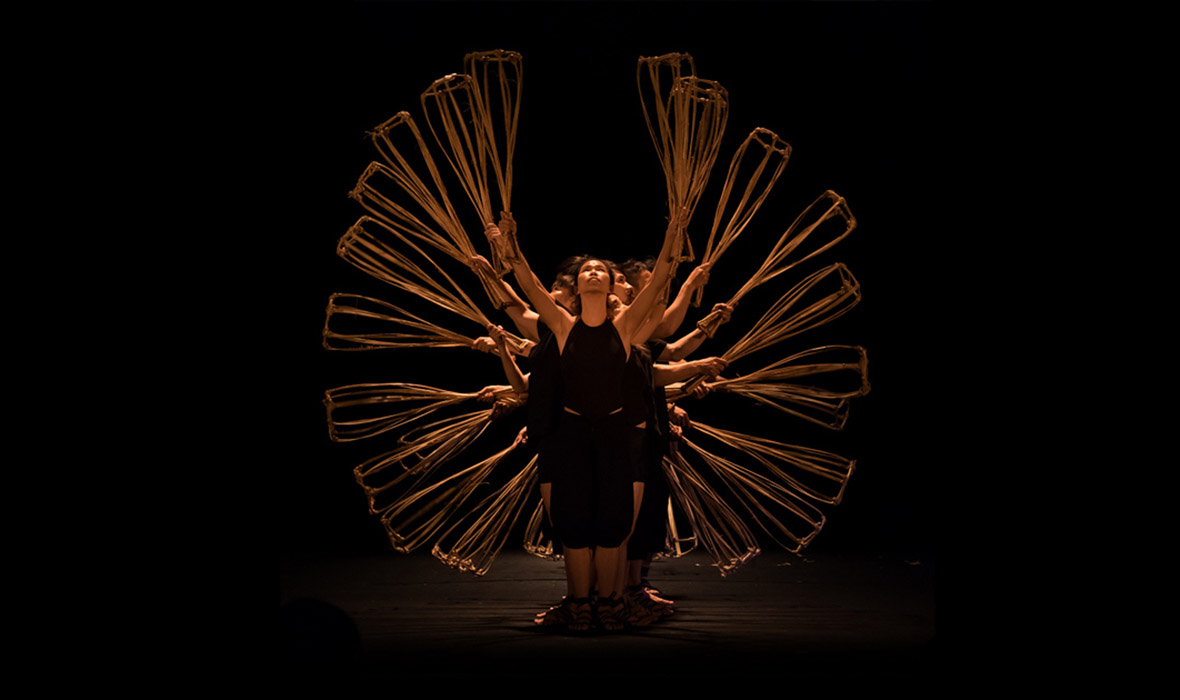 Vietnam's most contemporary live performance, the A O show, takes place at one of the city's most historic landmarks, the Saigon Opera House. The soon to be 120-year-old French colonial building is the backdrop to a captivating performance that features heart-stopping acrobatic feats, along with wonderfully choreographed snapshots of rural and urban life. There's also comedy, romance and a lot of bamboo baskets flying in the air.
Performances are held most days, with the curtain raising at 6pm. However it's best to check the schedule ahead of your arrival, as it can vary from week to week depending on what other special performances may be taking place at the same venue. Tickets are easily purchased online, in-person at the box office or at the Central Post Office, or arranged through your hotel's concierge.