Hanoi blends historic charm with luxury experiences, creating an exotic cocktail of fun for a girls' getaway. This modern metropolis buzzes from dawn till dusk, then comes the after-dark fine dining and plush bars. Whether you're finding luxury shopping treasures in mysterious laneways or indulging at lavish spas at the finest hotels, Vietnam's capital certainly serves up the luxe ladies' retreat you need.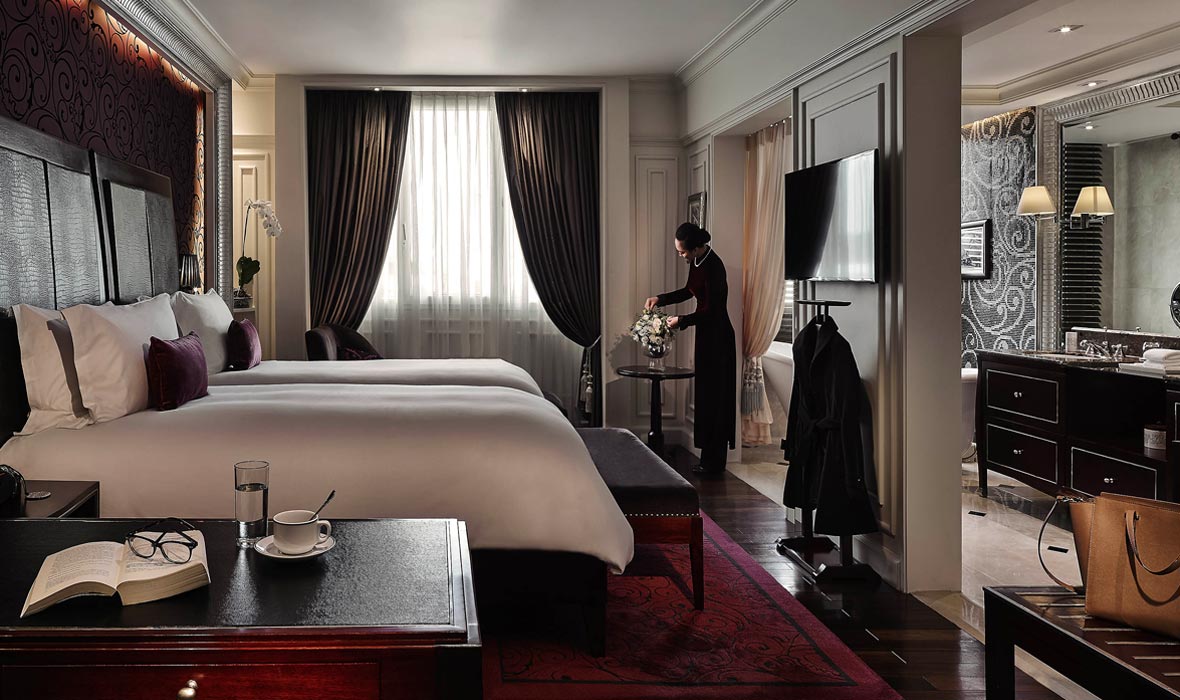 When you grace the hallways of the Sofitel Legend Metropole, you follow in the footsteps of Charlie Chaplin, Jane Fonda, Mick Jagger, and royalty. The award-winning French-colonial hotel occupies a prime position in the heart of Hanoi. An intriguing history includes its use as a bomb shelter in the American War and a hideaway for musical legends, like Joan Baez, to craft songs.
Luxury seeps from the hotel's storied walls and a sense of calm pervades, which is a welcome relief from the hustle and bustle outside. For the ultimate five-star experience, choose a Legendary Suite named after a famous guest for special details like king-sized beds, complimentary breakfast, afternoon tea and cocktails, and butler service. It's worth spending at least a day just lazing at the hotel, with a romantic garden, elegant outdoor pool, Le Spa Du Metropole, and gourmet cuisine at your fingertips.
The best way to see the sights of Hanoi, other than on foot, is by scooter. If you don't want to tackle the organized chaos of the city's traffic, hop on a vintage Vespa with an expert. Vespa Adventures offers tours to cruise through the countryside, navigate the Old Quarter's narrow streets, check out local life at markets and sample cuisine in hidden spots after dark.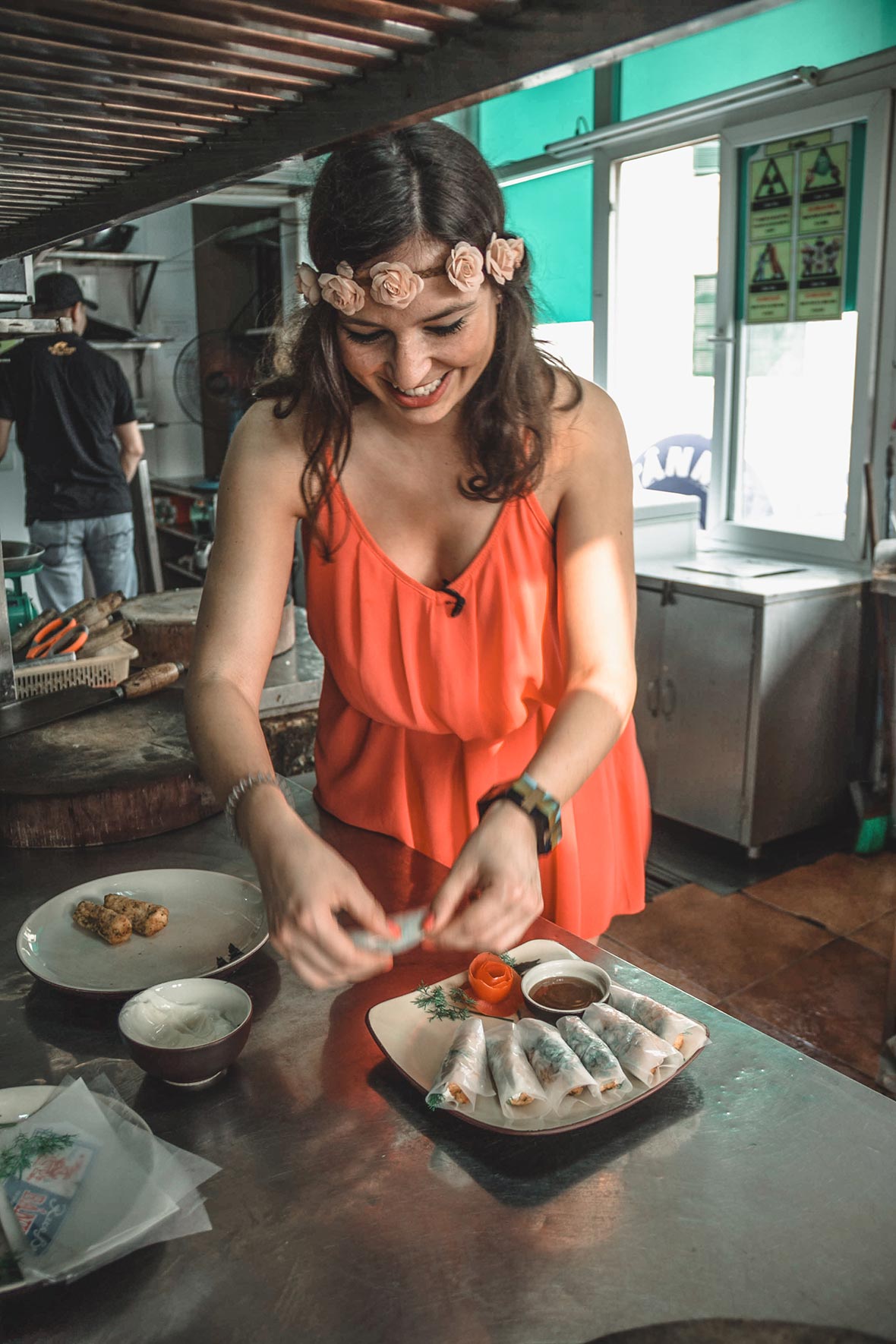 Hanoi's food scene is legendary and you can learn how to make it yourself, at a range of cooking classes. Try your hand at squid in tamarind sauce or lotus seed pudding at Highway4, after a cyclo tour and shopping for fresh produce at a local market. Or, discover East and West fusion cooking with Chef Didier Corlou, the mastermind behind popular restaurants, including La Verticale.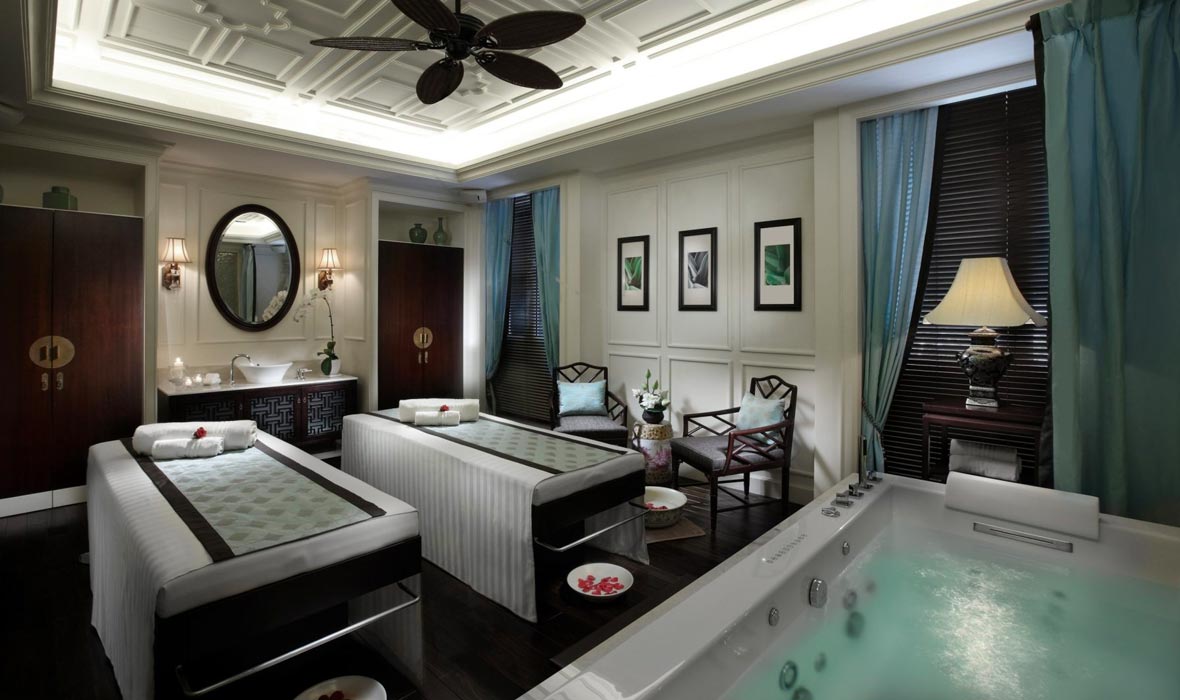 With decadent treatments featuring names like Oriental Wrap Soufflé, Le Spa du Metropole is widely regarded as the best spa in Hanoi. The serene space overlooks the garden courtyard of the Sofitel Legend Metropole and offers individually designed spa suites, a humid zone with a steam bath and top-end products such as Sothys and Ytsara.
At Anam QT Spa, a team of international therapists cover all your beauty needs. A previous regional Best Luxury Hotel Spa winner in the World Luxury Spa and Restaurant Awards, here you can indulge in a Cranberry Pomegranate Beauty Flash or a Lemon Sugar Body Polish.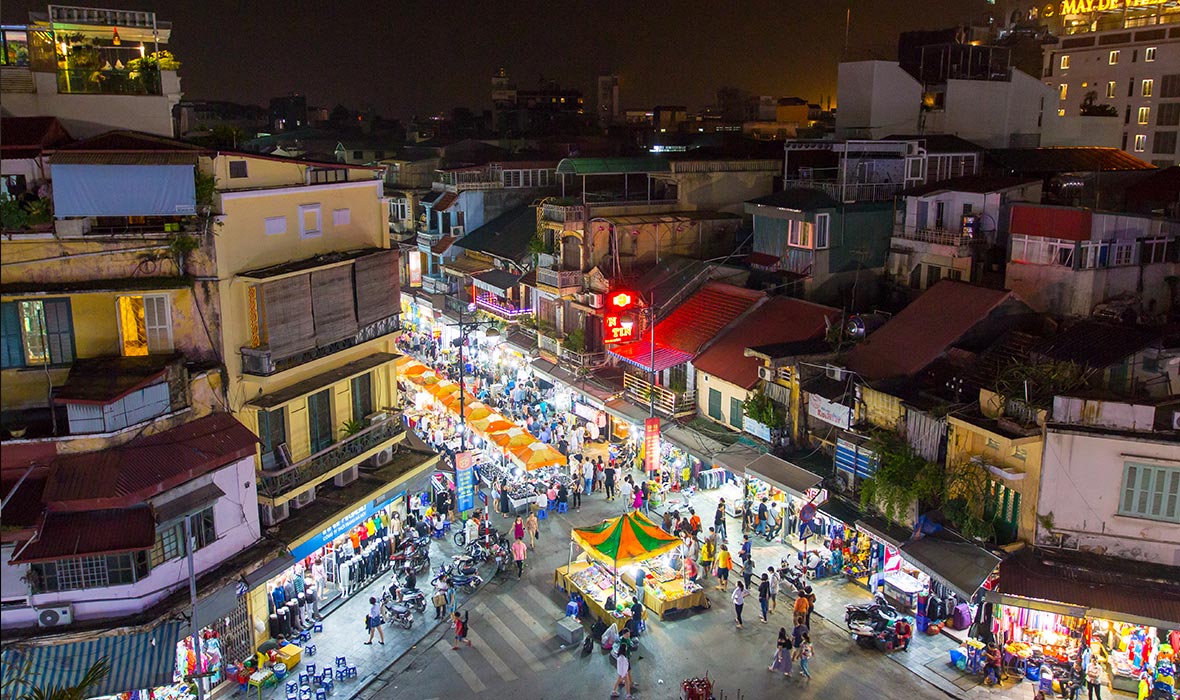 Walking shoes are a must for shopping in Hanoi as the more you look, the more you find. Keep an eye out for quirky boutiques wedged between cafes and stalls in the most unlikely places, as well as beautiful blooms from street side flower vendors. For high-end designer items, make a beeline for Trang Tien Plaza in the elegant French Quarter. While you're there, pop into Thanh Binh Gallery for contemporary fine art.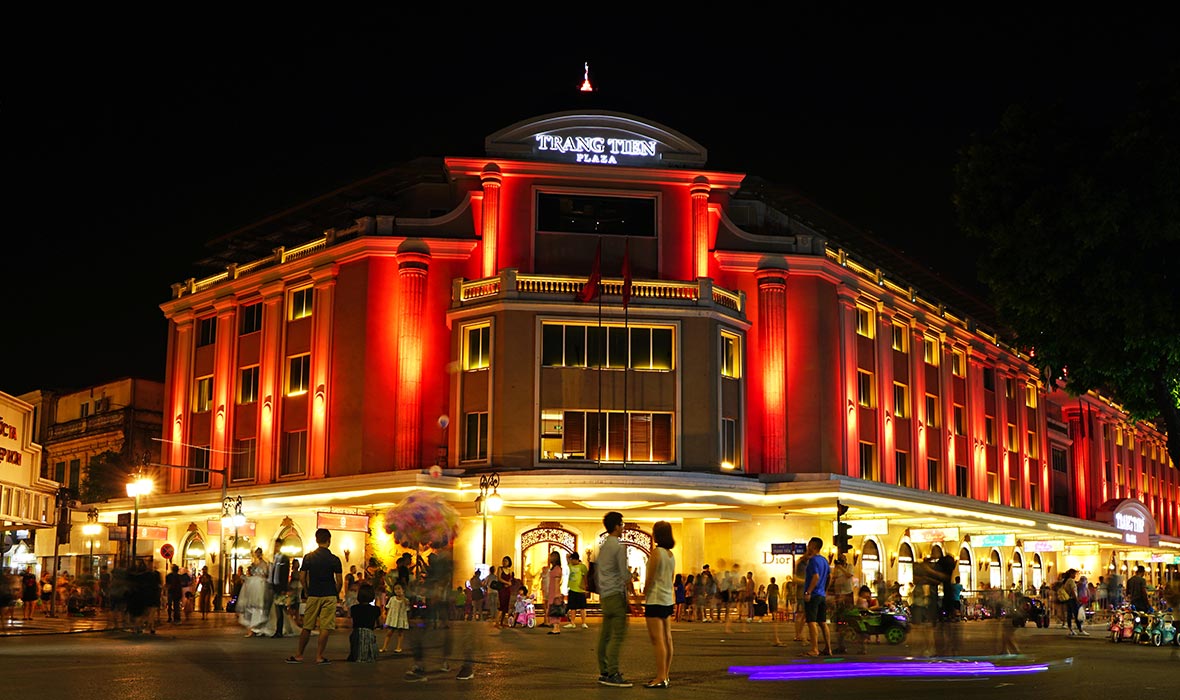 Nha Tho Street, near St. Joseph's Cathedral, boasts trendy fashion boutiques and homewares, with plenty of chic restaurants for breaks along the way. Conquering the shopping opportunities in the Old Quarter could take weeks, however, highlights include the silk-laden Hang Gai Street and Hang Dau Street, if only to marvel at the sheer number of shoes on display.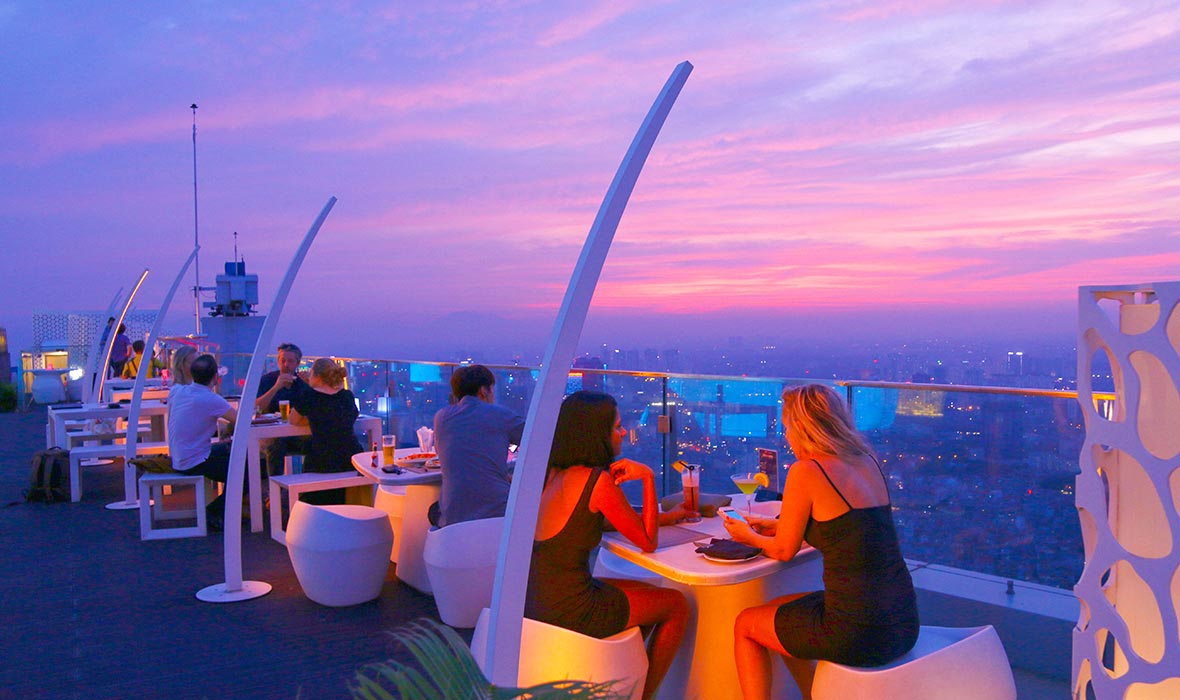 Hanoi's nightlife is increasingly glamorous, with fine dining, ritzy nightclubs and sophisticated lounges hidden at the end of winding laneways. To start the night off with panoramic sunset views and cocktails, head to Top of Hanoi, on the 65th floor of the Lotte Hotel. Another stylish option is the Twilight Sky Bar, for drinks and beautifully presented snacks overlooking twinkling Hoan Kiem Lake.
With an enchanting, open-air courtyard, restaurant La Badiane is an atmospheric space to enjoy fine French cuisine enhanced by the spices of Vietnam. When it's time for entertainment, watch a performance at the Hanoi Opera House, within its opulent interior of red carpet, crystal chandeliers and Corinthian columns.
Then, why not delve into a specialist Gin menu? Do so at the swish, speakeasy-inspired Mad Botanist Bar, with rooftop views of St. Joseph's Cathedral. To end the night dancing, you'll find international DJs in glitzy surrounds at The Opera nightclub and Camelia Lounge Hanoi.