From the colorful city lights of Kowloon to the breathtaking hikes on Lantau Island, Hong Kong is much more than an urban jungle. In fact, 40 percent of the land in Hong Kong is made up of country parks and nature reserves across 263 islands in the territory. With its combination of angular skyscrapers and lush greenery, Hong Kong has become increasingly popular in the photography community; you'd be hard pressed to go on Instagram without seeing professional photos of this unique world city. With its relatively small area and fantastic public transport network, Hong Kong is the Instagrammer's paradise.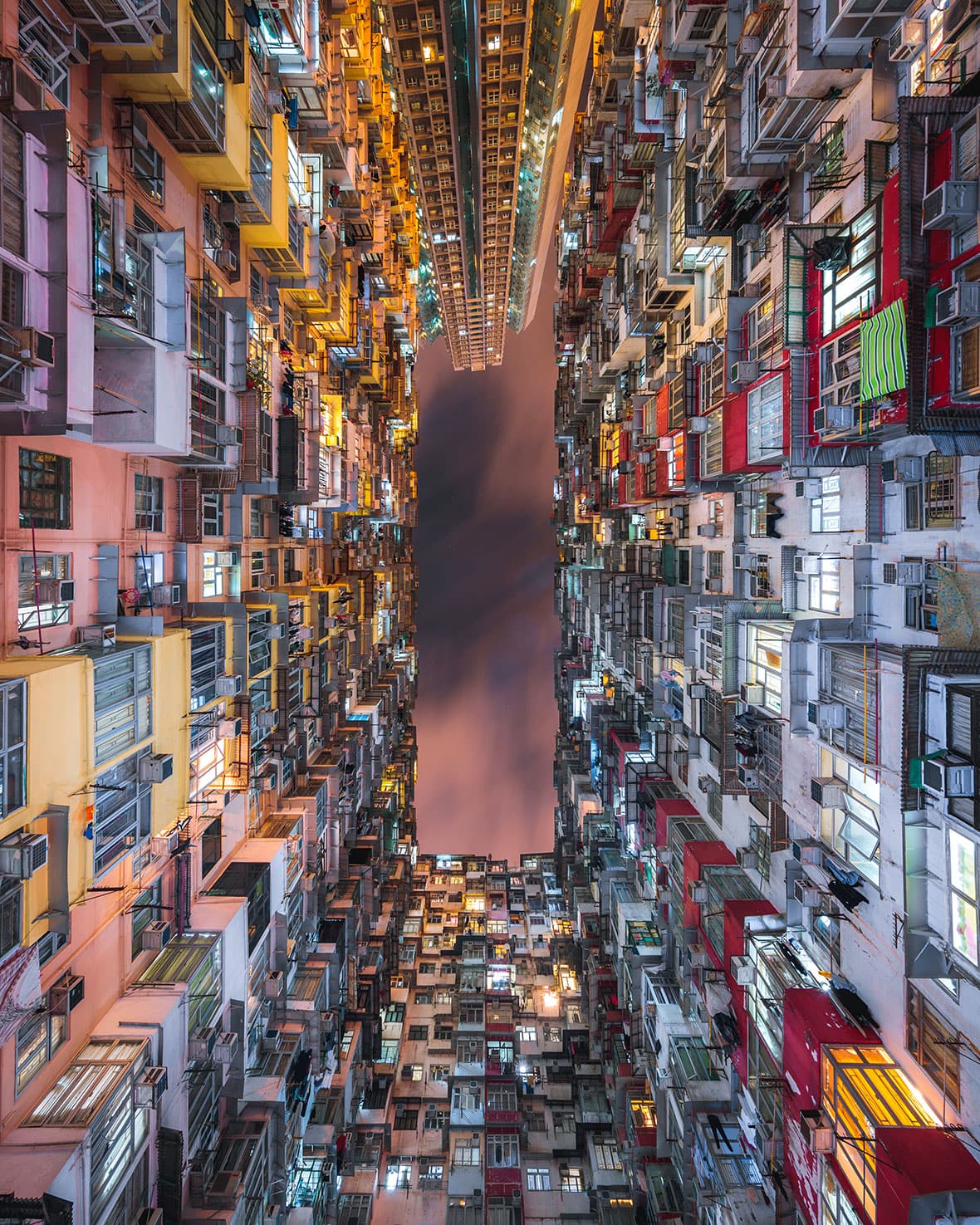 Tucked under Mount Parker, Quarry Bay was once the most popular beach destination in Hong Kong, but today the main attraction in the real estate choked bay is the cramped architecture.
Perhaps the most well-known of all the urban photography spots in Hong Kong, Quarry Bay is a residential area of incredible stacked apartments.
The urban density here is a mirage of colors and lines. When I first came to Quarry Bay in early 2016, myself and my partner were the only tourists there and were able to get a real feel for the way of life in the area. Nowadays, it's a completely different story. Tourists flock to the area to get their Instagram snaps. The area's mystique may be lost, but Quarry Bay is still worth visiting and is truly fascinating to see in person.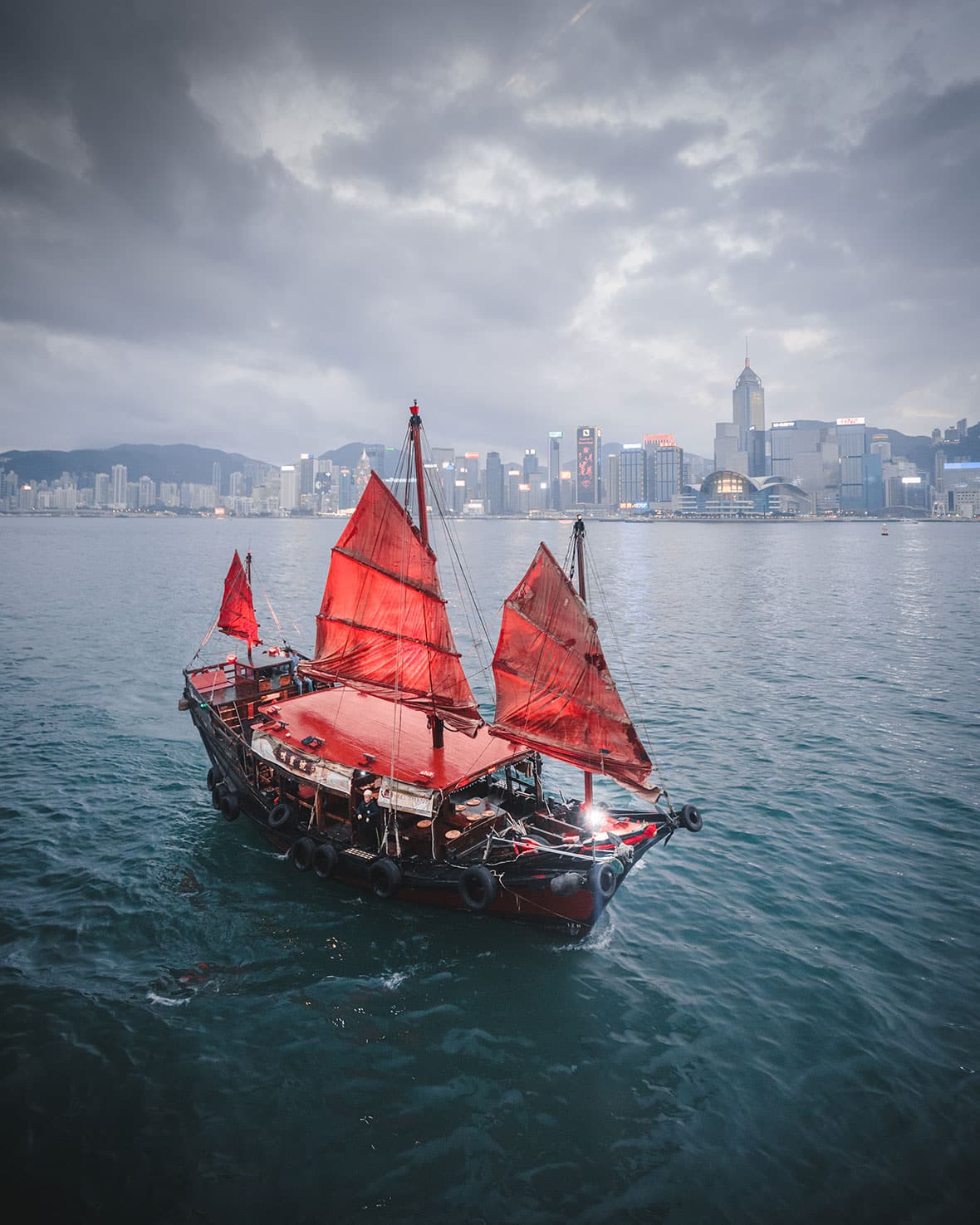 My favorite place to watch the sun set in Hong Kong, Tsim Sha Tsui, has an excellent view of Victoria Harbor and is regularly paraded by traditional junk boats. These wooden sailing ships were once used by merchants to carry goods into and throughout China and have been used since the 2nd century. Today the junk boats of Hong Kong are predominantly used for tourists, but that doesn't make them any less photogenic.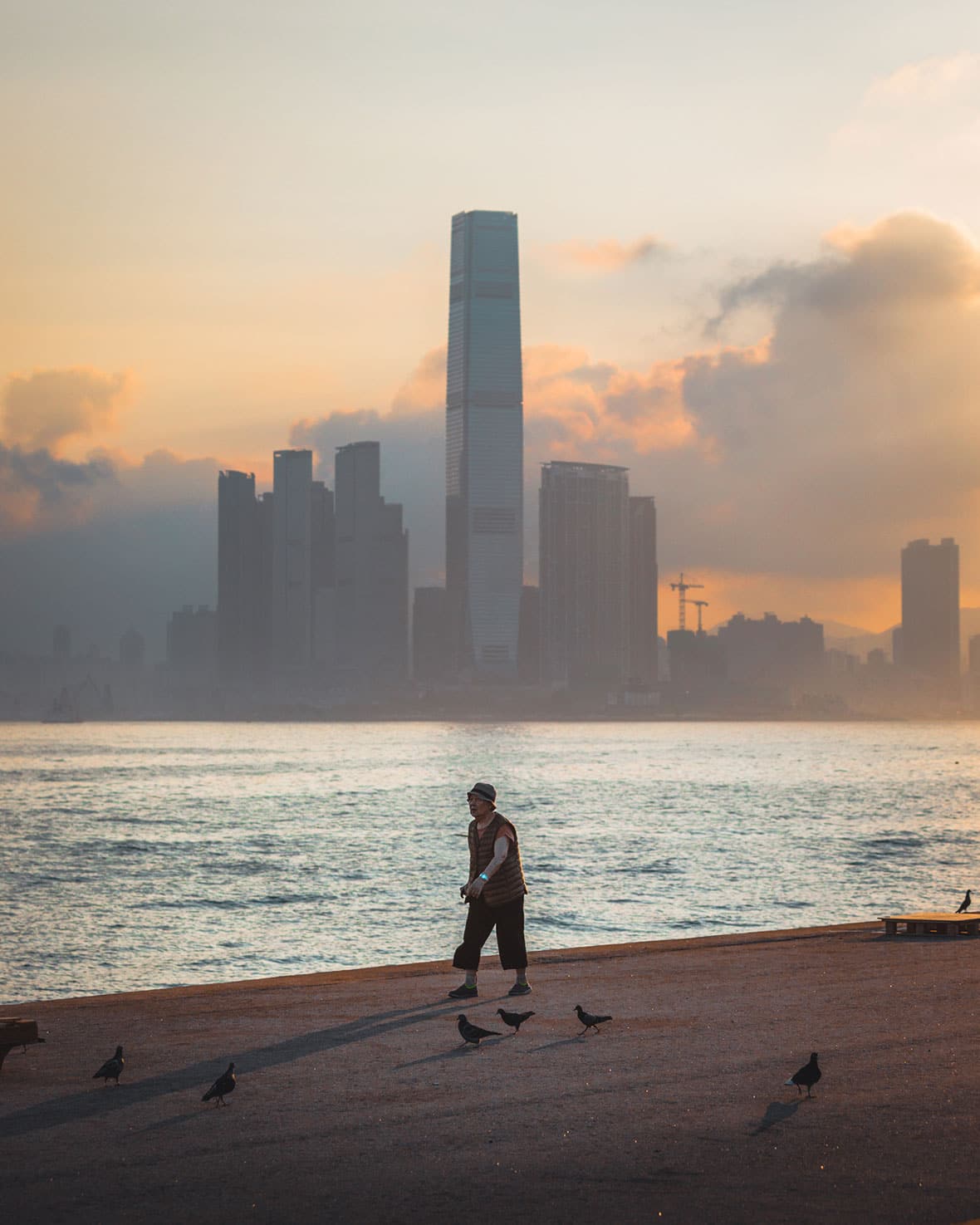 As the name suggests, this area of waterfront close to Hong Kong University has become a hot spot for hashtag happy Instagrammers. The industrial back drop, as well as the view over to Tsim Sha Tsui, is an easy shot with a reliably interesting skyline. Whilst these kinds of photos aren't necessarily my style, I do love going down to the pier at sunrise to capture the locals starting their day, whether it be with a light jog, some tai chi, or simply going for a breakfast gossip with friends.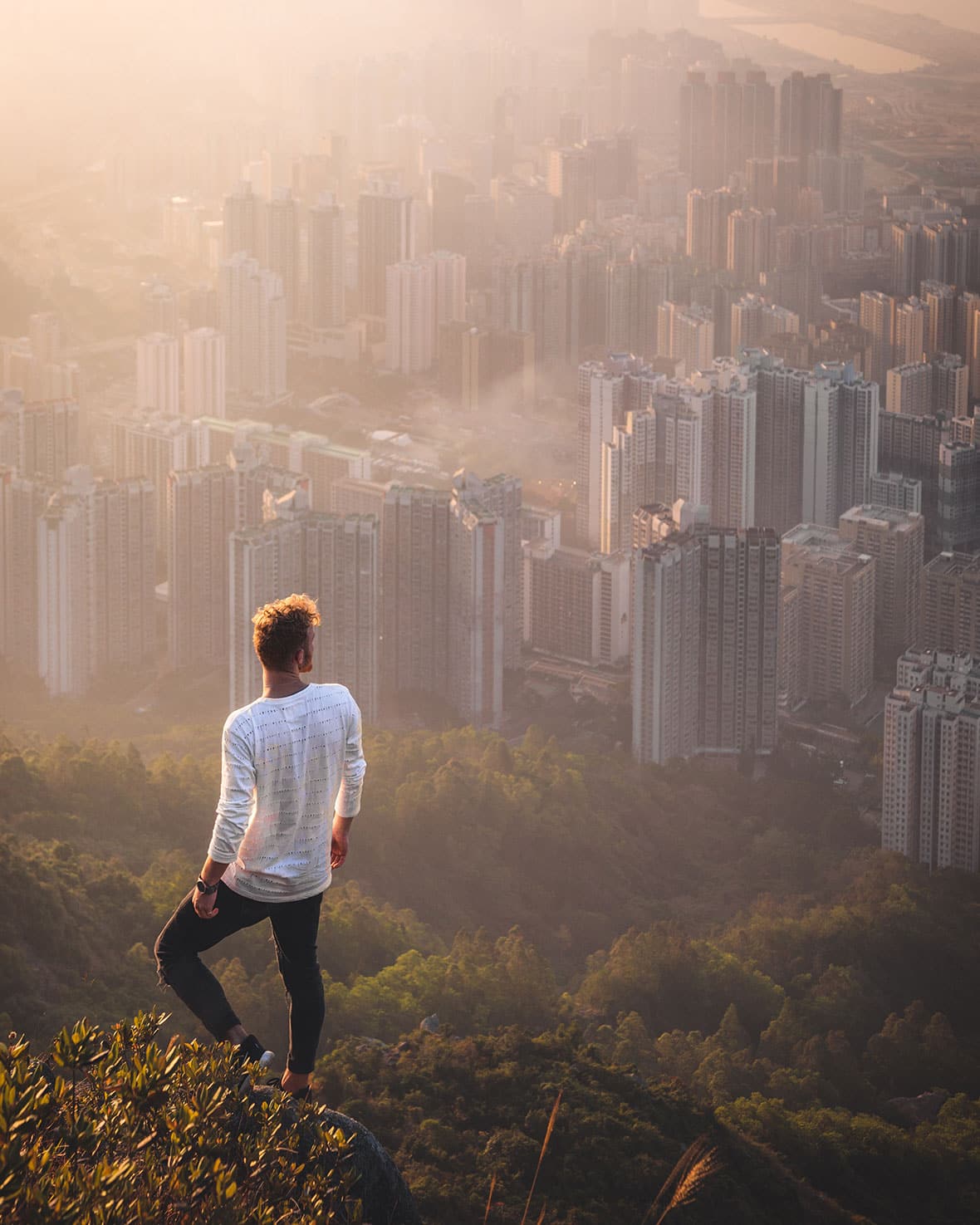 The grueling hike to Lion Rock is worth it when you witness the view from the top. Located in the New Territories of Hong Kong, the rock gives expansive views of the city below. I would recommend hiking up just before sunset to watch the city turn to darkness from the top. Photographing the layers of the buildings really gives you an appreciation for just how densely populated Hong Kong really is.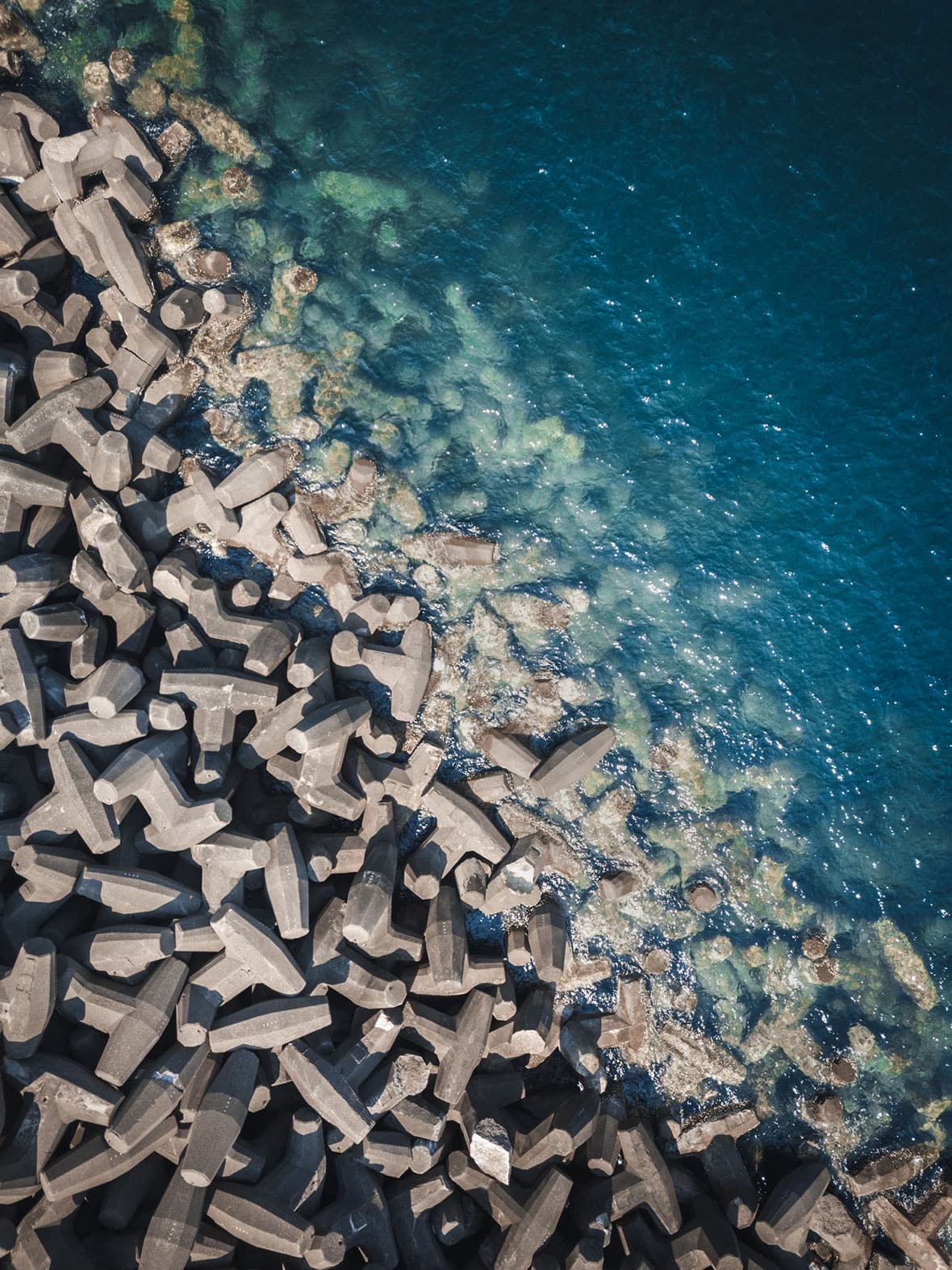 Having visited Hong Kong multiple times, I was excited to finally get the chance to go to East Dam on my most recent trip. East Dam is in Sai Kung, to the east of Hong Kong, and is worlds apart from the city center of Hong Kong Island. Quaint fishing villages and beaches are scattered throughout the area, and there are some great photography locations.
The dolosse blocks will be of particular interest to photographers, an interesting mix with the curious geology of the surrounding mountains, hewn for this gigantic industrial project. Travelers will also find sea caves and cattle knocking about the area. Travelers are advised to be careful while shooting the East Dam. It's a lot of hard concrete edges and sharp falls.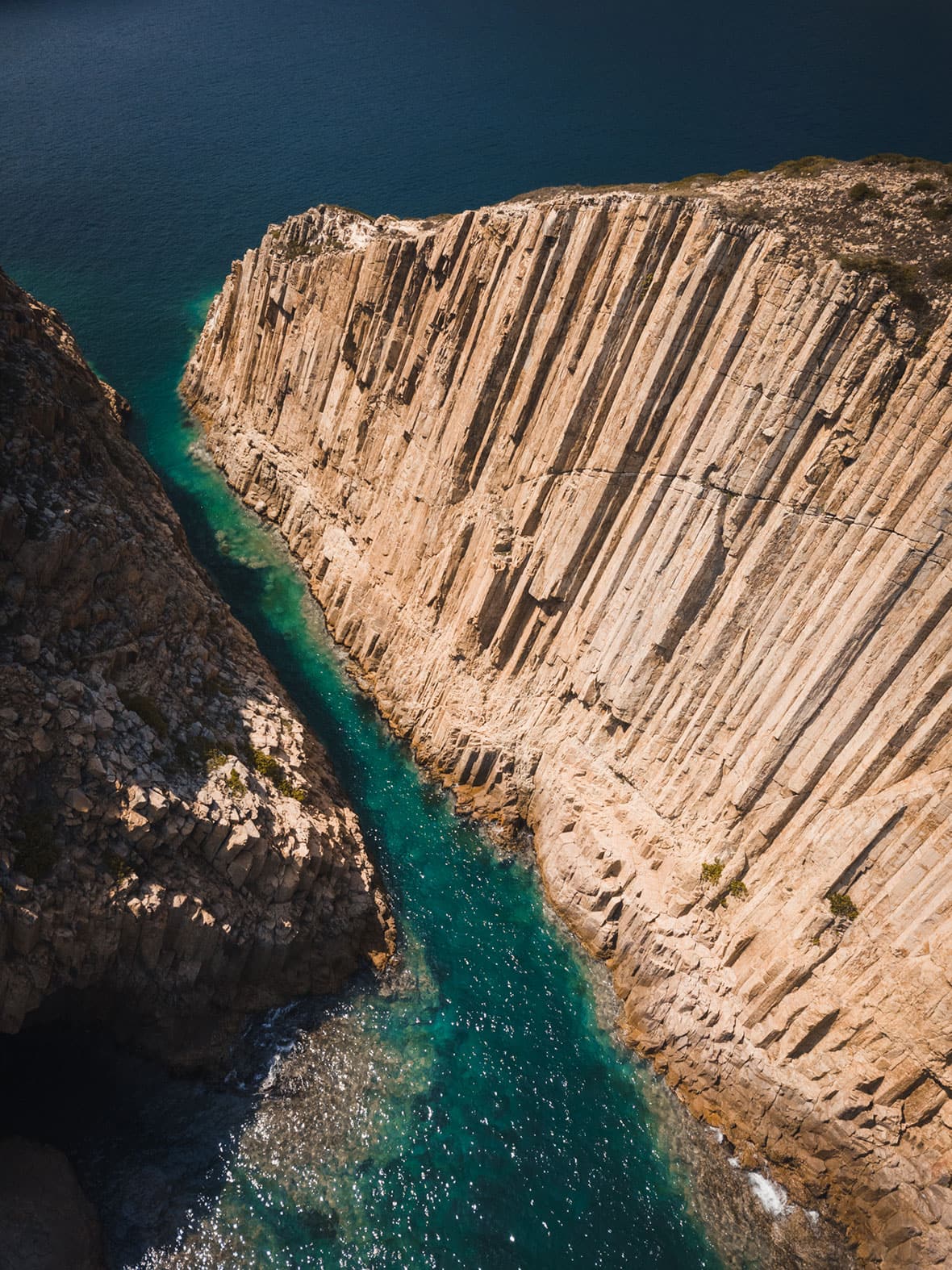 We took a taxi from Sai Kung to East Dam, and shot the dam using a drone. The concrete blocks and clear blue water make an interesting backdrop, and if someone is brave enough to climb out onto a block, it will really make the photo.
The next time you are booking a long haul flight and deciding where to stop-over, give Hong Kong a try. The city never gets old, and in a city that's constantly changing, there's always something new to shoot.