WRITTEN BY
Tyler Roney
PUBLISHED ON
March 22, 2018
Drones are folding, DSLRs are floundering to phones, and there's a gimbal for everything but the family pet these days. Camera tech is booming at a dizzying rate, and for the traveler – especially for the traveler who likes to get tired, wet, and dirty – this is very good news indeed. While quality and diversity have increased, so have durability and portability, meaning that amateur travel photography is getting a whole lot more interesting, whether one is Instagramming Kyoto or hiking Bromo.
Waterproof/resistant GoPro Gimbal
We live in the age of the gimbal, all hail its axis stabilization capabilities, all hail. However, there is a bit of a problem with the magic of the gimbal: it gets a bit on the broken side when it gets wet.
For that, there is the Feiyu Tech G5, a water resistant gimbal with an eight-hour battery and four useful modes, made to fit with GoPros and other small cameras. With this, photographers don't need to pretend that they're in a force 10 gale every time it starts spritzing.
However, it is only water resistant; the difference between waterproof and water resistant is the difference between having a wet gimbal and a wet gimbal that doesn't work. The Feiyu Tech G5 is ideal for skiing, snowboarding, and light and heavy rain; it is not a waterproof gimbal.
The Feiyu Tech WG2 is indeed fully waterproof – at least for up to a meter. Those filming in water or surfing will find this to be an amazing improvement on just hanging on to their waterproof camera and trying to stay as still as possible. This wearable bit of tech is ideal for water-heavy situations, but it's definitely not rated for scuba or snorkeling.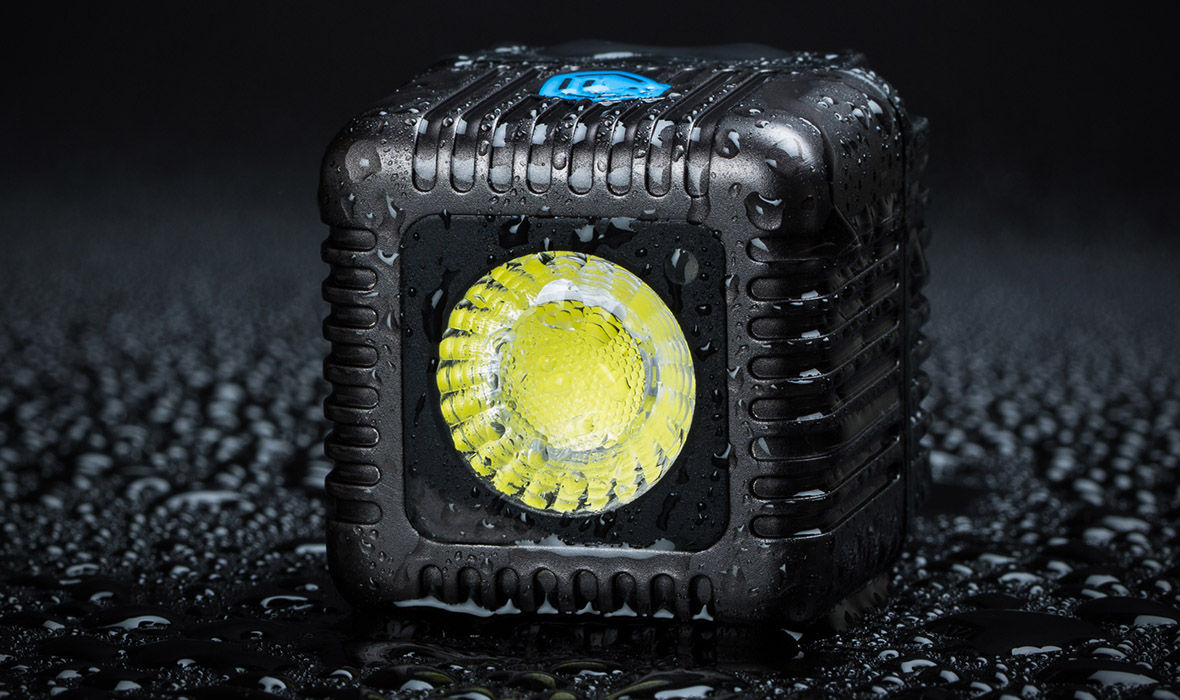 Despite looking and sounding like a disco version of the Hellraiser puzzle, the Lume Cube is a useful, versatile, and very, very portable bit of kit.
This transportable light makes filming in low-light situations much easier, and the easy portability of the Lume Cube makes this is an ideal choice for the active photographer who needs to shoot a lot of fast-moving scenes.
The interesting, compact design of the Lume Cube means that it's adaptable to just about everything: DSLRs, GoPros, drones, and phones. In short, for someone shooting on vacation, this little cube is a godsend and can be taken in your pocket as well as your carry-on.
The popularity of the Lume Cube has given rise to a number of neat little gadgets and mounts to add on to the Lume Cube: bike mounts, drone clips, honeycomb grids, diffusion bulbs, and whole range of colors.
The DJI Mavic Air hit the drone photography world like a Mack Truck, and it hit buyers of the most recent Phantom like a kick in the pants. The Mavic Air is cheaper, easy-to-fly, 4k, and a godsend for anyone tired of lugging their drone kit in a separate suitcase, a portable, foldable drone. The Mavic Air is both ridiculously tiny and powerful; it is, quite simply, the best drone in which one might invest – at the moment.
It's got excellent obstacle avoidance, a three axis gimbal, and a very fast Sport Mode for active shooting.
There are, however, a few downsides to having a professional-grade drone camera that you can fit inside your cargo pants pocket. Pilots will have 20 minutes of flight time (as opposed to the 27 on the Mavic Pro), and the flight range is only about 2.4 miles – much less than the Pro's 4.3 miles. However, being able to fold up your drone and take it in your carry-on is an invaluable convenience.
Camera tech has been moving so fast in recent years that the phone can stack up against most expensive cameras; the Mavic Air camera isn't all that different to what you'd find in an iPhone, after all. This has given rise to an endless supply of snap on lenses, gimbals, and doodads that can help the smart phone take smart pictures.
And the proof with Beastgrip is in the pudding. Apple made an awe-inspiring short film by Peter Chan with nothing more than an iPhone X and a Beastgrip Pro with DOF Adapter. Able to create film-quality video from a phone, the Beastgrip rigs allow photographers to hook up their phones as if they were DSLR beasts – and they provide lens diversity that will boost the quality to maximum.
If the Mavic Pro is amazing because of its size and the Lume Cube for its versatility, then the Beastgrip is amazing because it's somewhere between Voltron and a Pimp My Ride for your phone's camera. Lens options include wide-angle, wide-angle with macro, fish-eye, and of course the DOF adapter.
Portable Underwater Drone
The underwater drone is fun for filming in deep waters without your scuba gear, scouting for fish, and just having some underwater camera fun. The problem, however, is traveling with a gigantic piece of kit bigger than most of the things you'll film.
For size, there's the Robosea BIKI, which moves like a fish. It's, quite simply put, adorable. But, it's not exactly practical. The Fathom One will be a game changer when it's finally hitting the mass market, and the high quality and higher price tag on the Trident OpenROV is unmatched for size and speed.
A new release this year has been the QYSEA's FIFISH P3, and is a great indication of where the underwater drone market is headed. At just 492 millimeters long and 183 millimeters high, the FIFISH is only six kilograms and houses a 4k underwater camera complete with a 4k lumens lighting system.  With a two hour operating time on a single battery charge, this drone – while still not as compact as some on the market – is a marriage of high-quality gear and portability.