The mega-city of Dubai is an obvious choice for an extended layover to break up a tiring long-haul flight – whether it's shopping in some of the world's largest malls, or relaxing on the beach – but on a weeklong journey there, it was the deserts with which my partner and I were so enamored.
Opting for a sunset desert safari followed by an early morning hot-air balloon ride and finally a drive out to abandoned, sand-covered roads, the desert turned out to be one of my favorite landscapes to shoot. The view is constantly changing with the wind and position of the sun, and the vastness was unlike anything else I'd experienced. There were, however, unique challenges to desert shooting.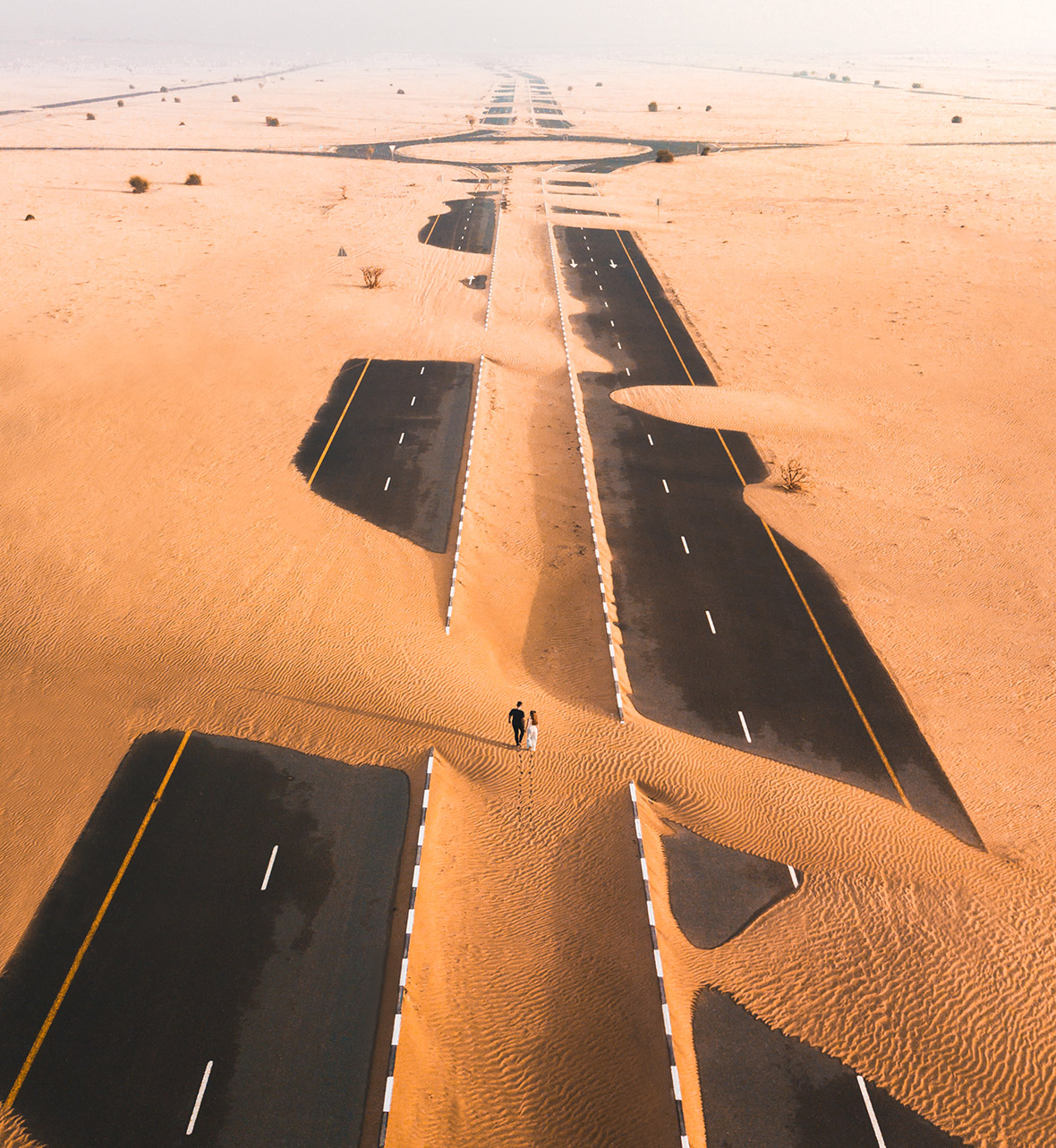 It goes without saying, but midday in the desert is just too hot and makes the whole experience pretty unenjoyable. As well as being uncomfortable, midday doesn't give you the best opportunity to take great photos.
Both early morning and late afternoon cast long shadows across the dunes, making for great shots in soft light. The evening sun can bring out the red in the sand beautifully, and the early morning gives a light pink candyfloss effect. Couple these long shadows with an interesting subject – such as a camel or a silhouette – and you've got the recipe for a great looking photo.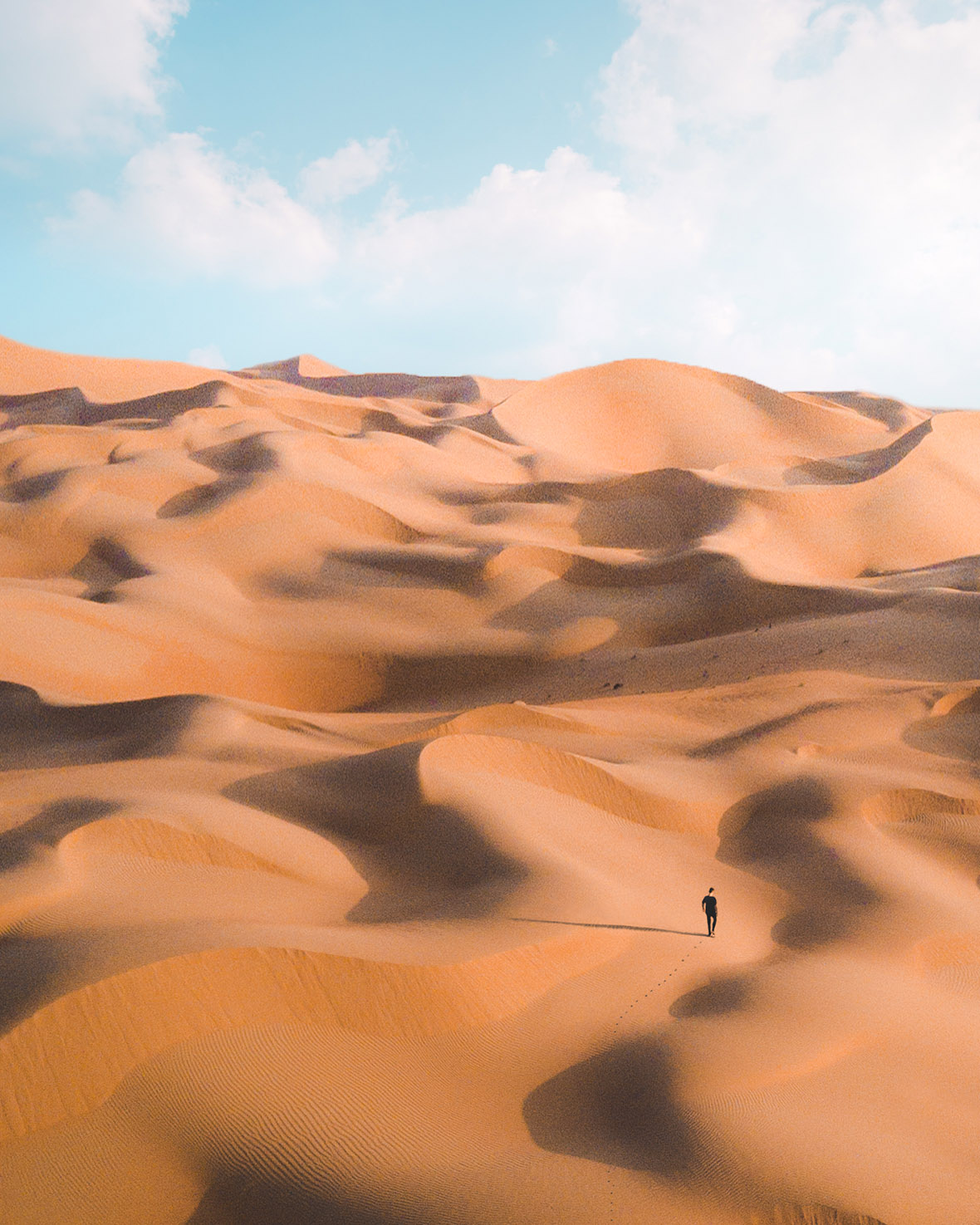 In my opinion, the best lens to use for desert photography is a telephoto lens, as it emphasizes and enlarges the dunes. Make sure you stand far away from your subject or focal point when shooting to create an immense sense of scale in the surrounding dunes.
With rapid advancements in technology over the past decade, drones are now more commonplace amongst hobbyist and professional photographers alike. Photographing the desert using a drone allows you to take photos from a completely different perspective altogether.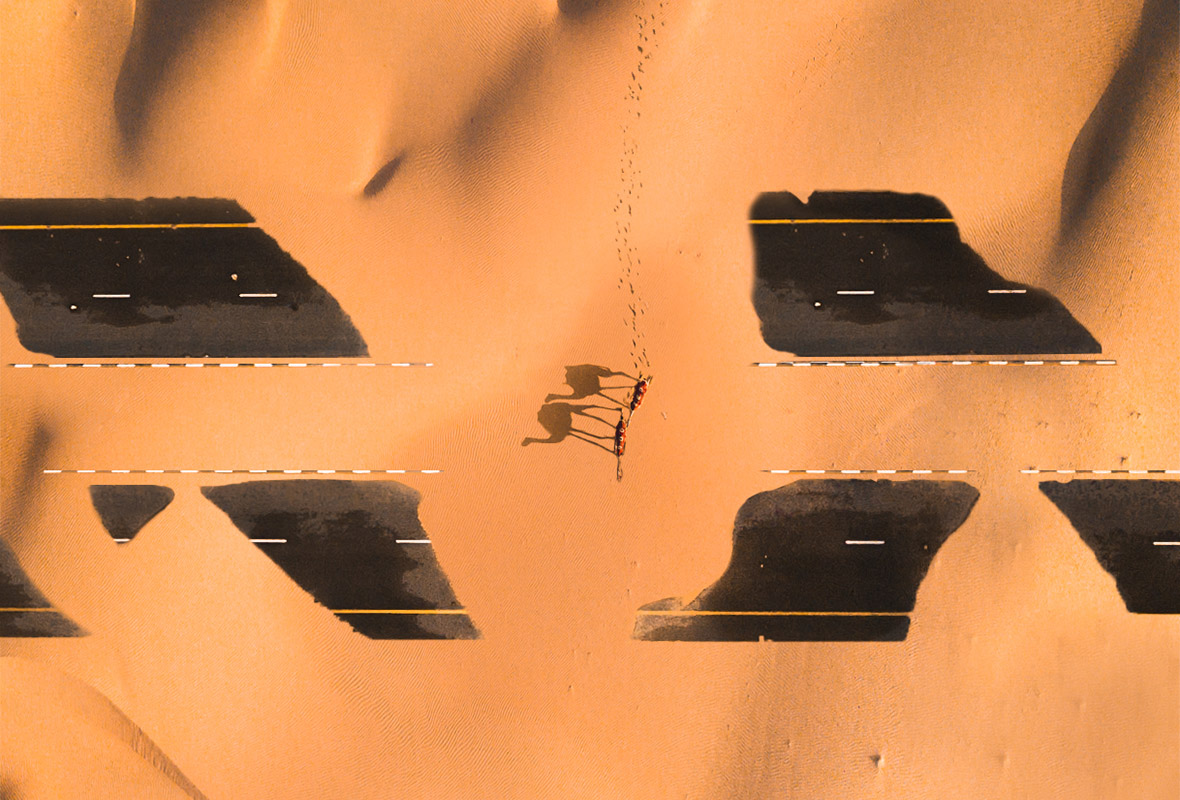 Having such a vast landscape to work with means that to make the most of your photos, you will need a focal point to bring the image to life. Whilst a person might be the obvious choice, it's always great to experiment. I like to use camels for my desert photography, and once even found a resort to shoot that resembled a sandcastle. Even simple things such as the setting sun or a rogue hot air balloon can be a great addition to desert photos.
Use Patterns to your Advantage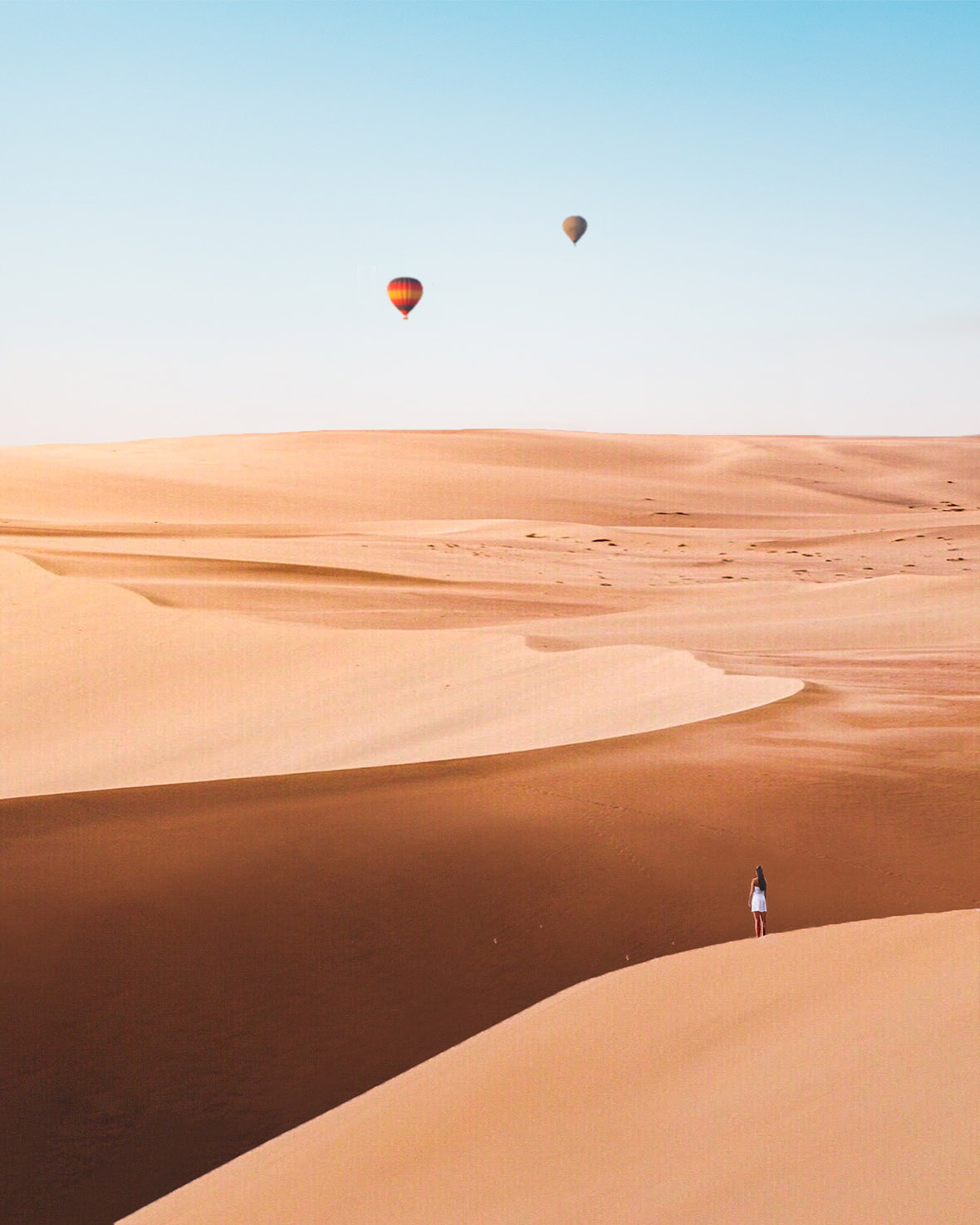 With the sand constantly changing and moving direction due to the wind, the dunes are always creating fascinating, eye-catching patterns. Using these patterns to accentuate your desert shots is a great way to add a new dimension to your photography. I often use patterns as a leading line, drawing attention to the focal point of the photo.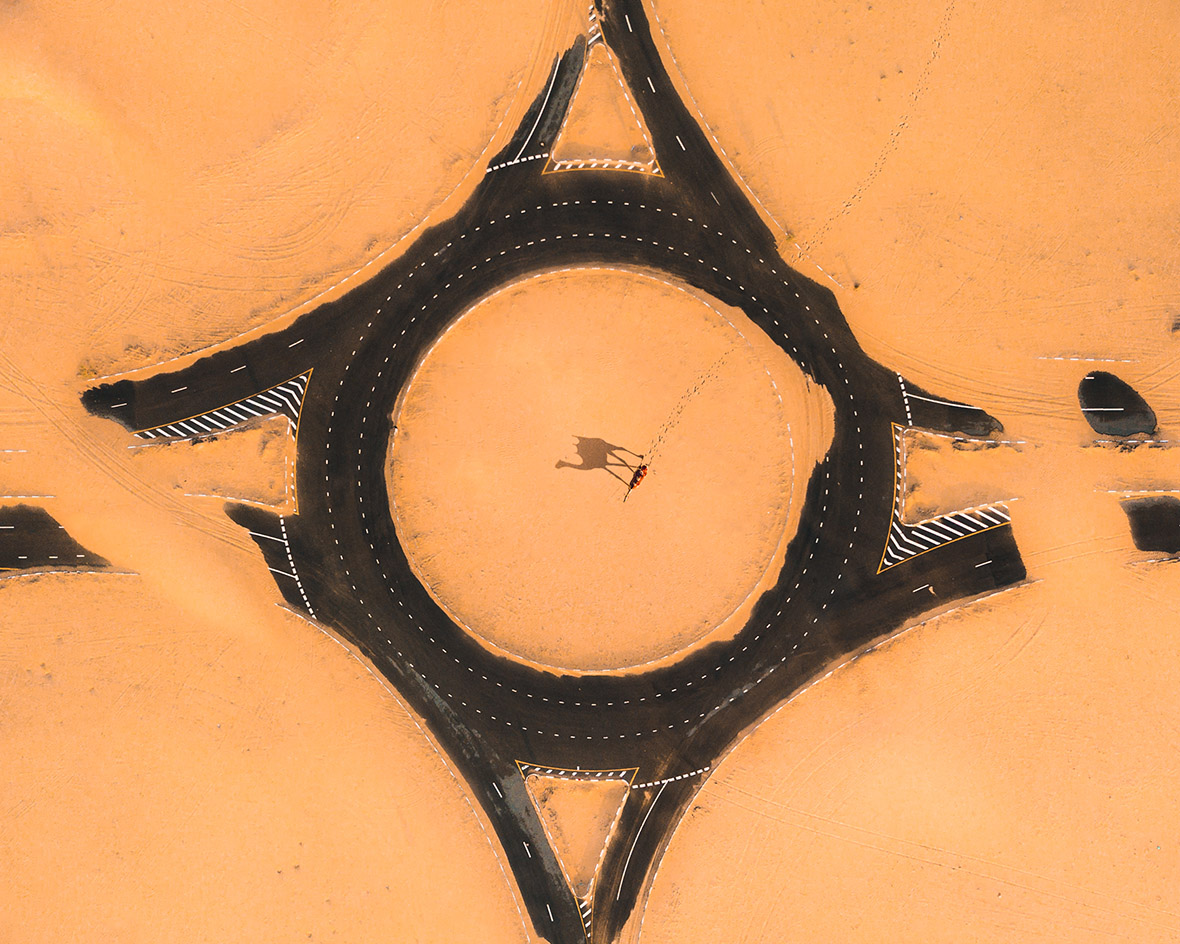 Whilst the desert, particularly in Dubai, can be an amazing place to shoot, it's a good idea to go with an open mind. I've learned that no matter how much I research and plan my photo shoots, I am always greeted with something completely different than expected. Dubai is a great place to explore the desert whilst not having to venture too far out of the city, and I heartily recommend the deserts for a photography jaunt.