Bangkok is foodie heaven. Street food, markets, Michelin stars – Thailand's capital is, simply put, delicious. Today, the chefs behind restaurants such as Nahm and Bo.Lan are crafting new distillations of heritage cuisine.
In many ways, Gaggan Anand's progressive molecular gastronomy ignited a new era of chef-driven haute cuisine in Bangkok, and the golden age of fine dining in Bangkok has only just begun.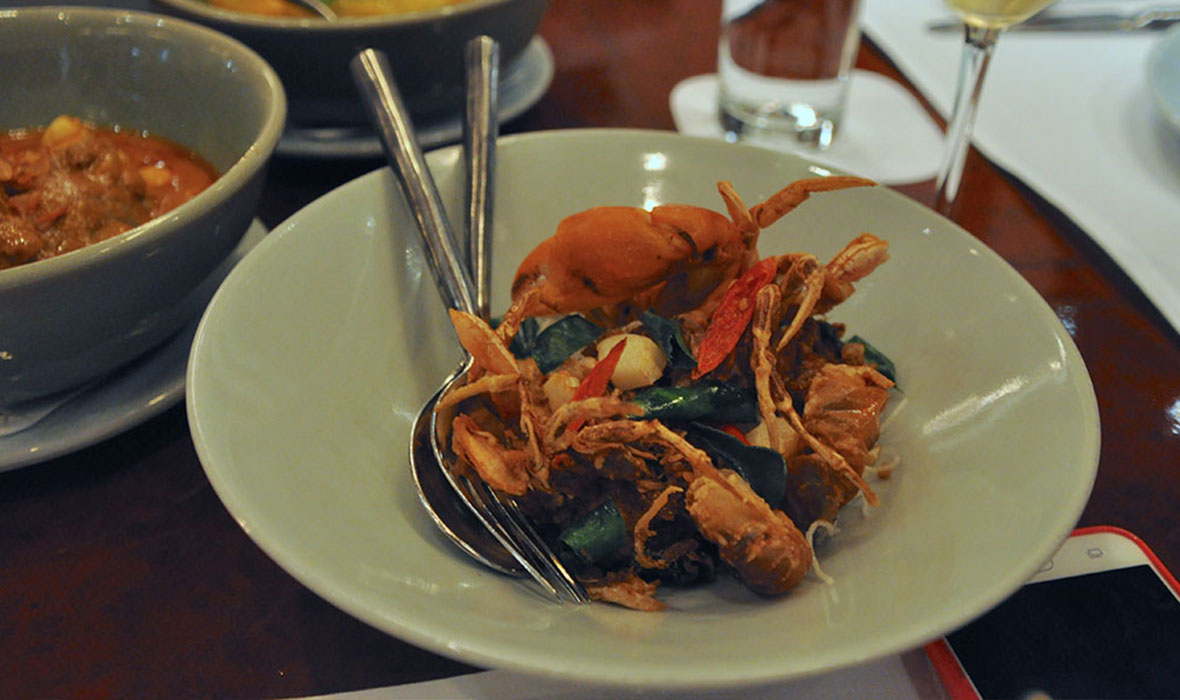 Bangkok finally had its first Michelin guide published in 2017, and today it boasts numerous Michelin-starred restaurants, which run the gamut of historic street stalls to 30-course modernist experiences. There has never been a better time to eat at Bangkok's top restaurants and learn firsthand about the flavors and techniques driving the most innovative chefs in Southeast Asia.
With the new "Ultimate Insider Access to Bangkok's Fine-Dining Scene" itinerary add-on from Remote Lands, travelers can get an exclusive glimpse into the culinary life of the Thai capital by dining out with the city's top culinary talents.
Travelers can find inspiration at the Klong Toei market and take a cooking lesson from chef Ian Kittichai, the award-winning author, TV personality, and brains behind the Issaya Siamese Club. Around the city are hidden fine dining establishments, including the palm blades at Sorn, an homage to Thailand's tropical forests that sources all of its ingredients from Southern farmers and fishermen. Bangkok's repository of Michelin-starred treats is growing fast – from the now world-famous Jay Fai to new eateries on the city's edge – so get here soon to dig into the new flavors of Southeast Asia's culinary capital.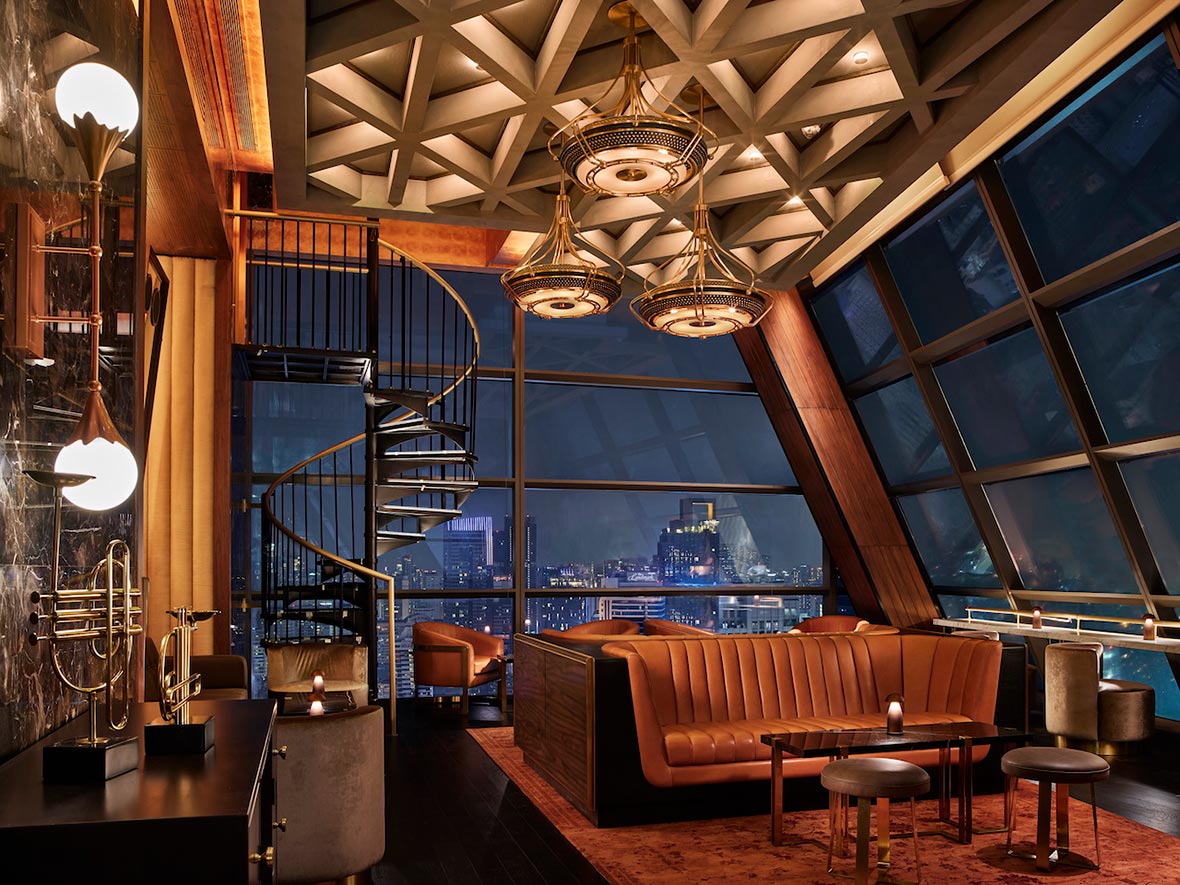 Bangkok has more than a few boutique options, but the best for proximity to Thailand's fine dining hideaways are the design-forward Rosewood and the Sukhothai. Right in the heart of the city and close to all the top restaurants, nothing beats the brand-new Rosewood's stellar location overlooking the popular Sukhumvit Road. For cocktails, go to the top of this incredible central building for a vinyl record-themed bar with one of the best views in the city. Inside the contemporary Thai accommodations include brocade-like folding screens and other intricate details for a memorable stay.
The Sukhothai Bangkok is tucked away on several acres of secluded gardens and lotus ponds in downtown Bangkok. The hotel's designers took their cue from the ruins of Sukhothai, incorporating ancient architectural elements and contemporary Thai artisanship. However, the best part of the Sukhothai is simple: Celadon. Here, Chef Rossarin uses recipes from history for a dining experience like no other.
A spate of new hotel openings in late 2019 and 2020 – such as the Four Seasons and Capella Bangkok – will put a new spin on luxury accommodations by the river, making for easy access to one of Bangkok's most famous dining locales: Chinatown.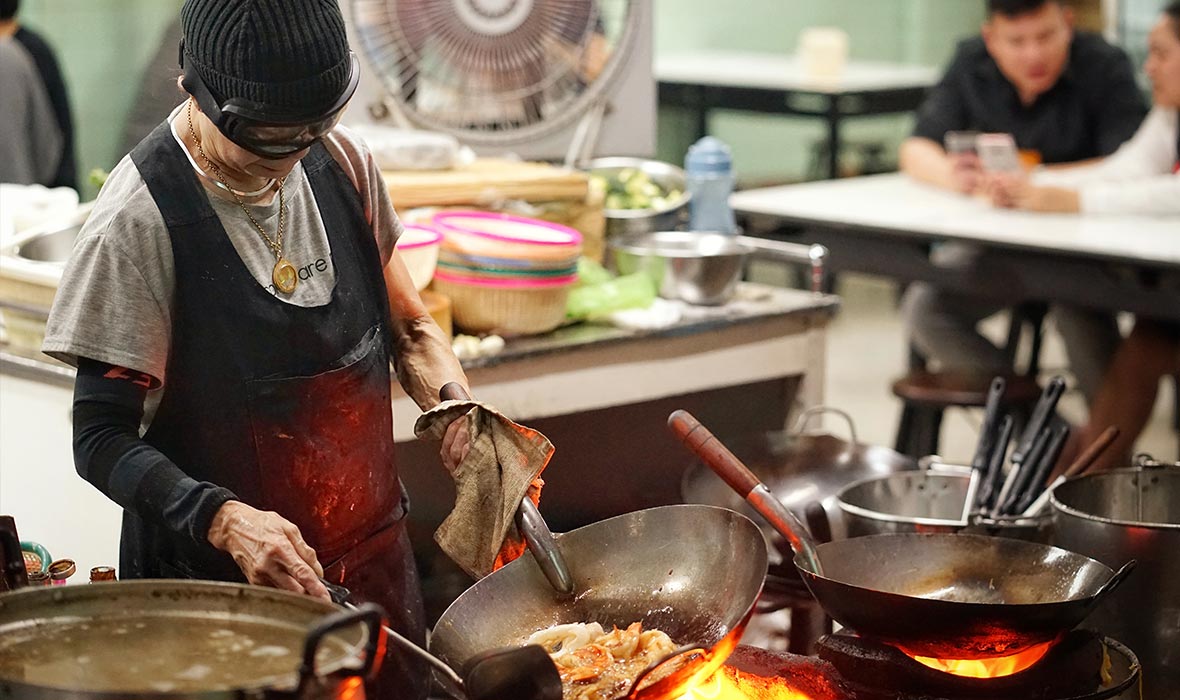 DINE WITH TOP CHEFS
Meet Bangkok's top culinary talents for an after-work meal and drinks. Get insider recommendations on the best places to eat and meet other leaders and innovators in Bangkok's culinary scene. Hear their stories and learn about their inspirations and passions.
GO INSIDE A MICHELIN-STAR KITCHEN
Enjoy an exclusive close-up experience with a Michelin-starred chef who will walk you through the kitchen and show you how the team prepares ingredients ahead of an evening's service. Dine at the chef's table or participate in a staff family meal.
EXPLORE STREET FOOD
Bangkok is home to some of the world's most famous street food, but it takes a discerning eye and palate to find the needle in the haystack. To get inspiration in the style of the great chefs, head to the Klong Toei market early in the morning to watch porters trickle in with their goods. Try some salapao (pork buns) and jok (congee) for breakfast. Travelers will find a variety of fresh and preserved dishes, barbecued seafood, roasted meats, and more at the markets around the city.