Travel experts, journalists, photographers — Remote Lands has scoured Asia for the best travel ideas for 2020. The new decade will be a big one for Southeast and East Asia, where new accommodations, new flights, and once-in-a-lifetime sporting events will enliven some of the most popular travel destinations on the planet. Central Asia's gems maintain their miraculous isolated qualities, but are getting more amenable every year. Jungles? Food? Beaches? Where will you be in 2020?
The Dozen Dream Destinations are important to every member of the Remote Lands team. Dozens of Asia experts use their knowledge, connections, and expertise to help you choose the best spots to visit on the whole of the continent. This article is dedicated to 12 stellar Asia destinations and to helping you know when to go, what to do, and how to get there. The Dozen Dream Destinations 2020 include luxury travel favorites, once-in-a-lifetime sporting events, wildlife adventures, and tribal experiences.
If you like a destination below, click through and book your adventure with the Asia specialists with the premier bespoke tour operators on the continent. And don't forget to read our magazine online or contact Remote Lands for your own print copy of the magazine. Look out four our next issue, the India Issue, set to print in January 2020.
CARDAMOM MOUNTAINS FOR THE LUXURY CAMPING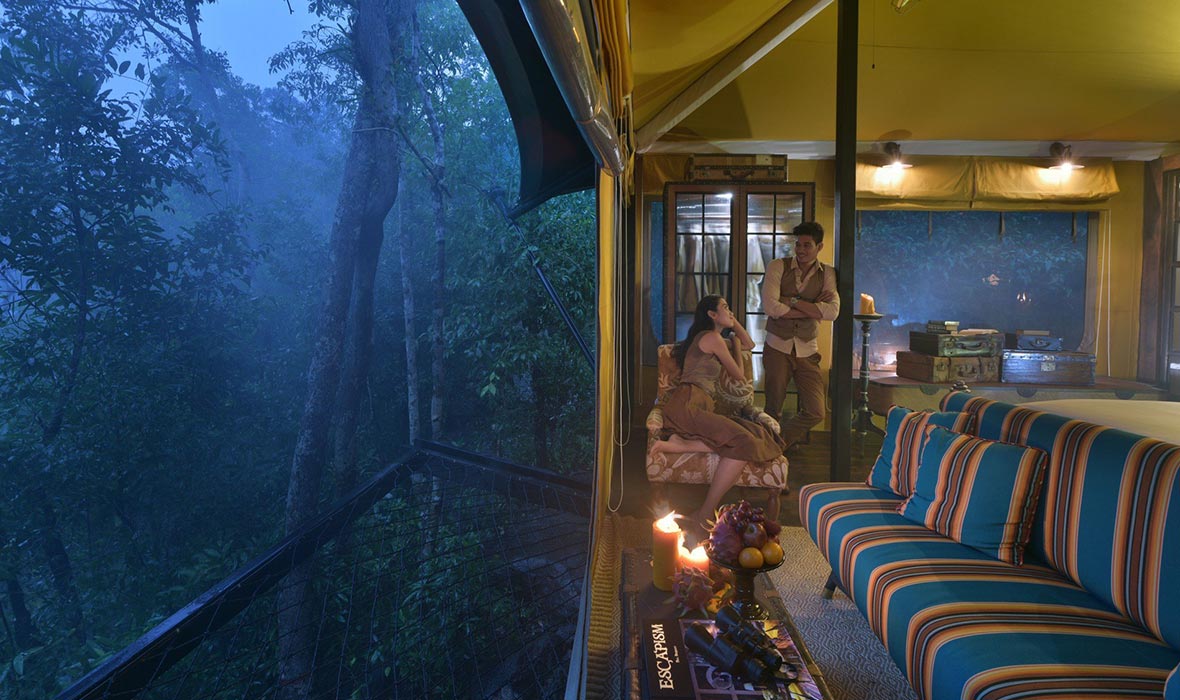 "My presence in the south of that park also supports the Wildlife Alliance rangers. Those rangers go on very long walks and bike rides with AK-47s – always traveling in a group of four – to do some very serious conservation work."
— Architect and designer Bill Bensley
Monkeys, elephants, and the thrill of a tropical jungle — the forests here are one-of-a-kind in Southeast Asia. Chances of seeing a tiger or clouded leopard in this thicket are pretty slim, but travelers can relax in the jungle surrounds or trek through the forest with a park ranger to help conserve the ecosystem. This is one of the few destinations in Cambodia that can boast both luxury and conservation in one complete package.
The main reason to put the Cardamom National Forest on your go-now list is simple: Shinta Mani Wild. Designed by star designer and architect Bill Bensley, the Shinta Mani Wild is a relatively new property and it allows guests to mix their love of nature with their love of luxury travel in a fun, sustainable way.
"In my 30 years years of constructing 200 plus hotels, the Shinta Mani Wild is the piece de resistance," Bill Bensley tells Travelogues. "I bought a piece of land there about the size of Central Park with the intent of teaching the Cambodian people that conservation is much more important and smarter than extraction."
The Cardamom Mountains can be hard to traverse and some of the best ways to get there involve a short adventure via boat. But it's well worth the journey in 2020 to experience one of the last untouched wildernesses in Southeast Asia. Get your very own "Adventure Butler" with Shinta Mani and head for the Cardamom Mountains of Cambodia.
RAJA AMPAT FOR THE DIVING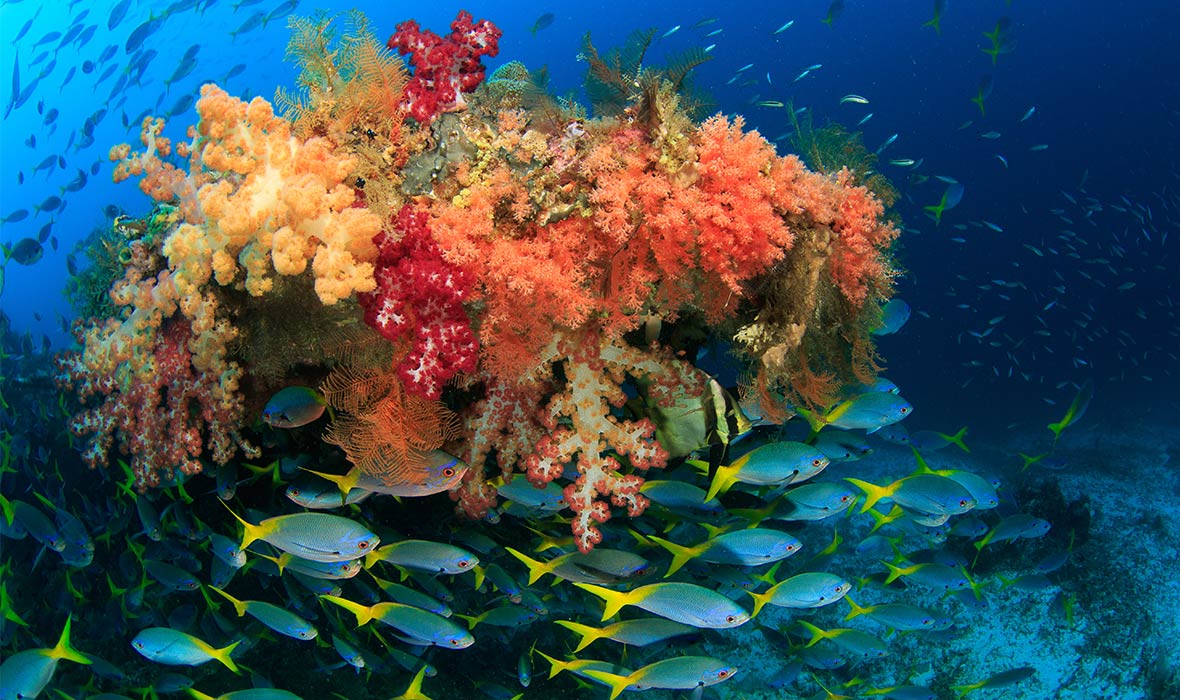 "Even if you are not a diver, there's still so much to see underwater in Raja Ampat. You can snorkel at one of the many jetties, such as on Arborek Island, and still see a whole host coral creatures."
— Travel writer Zinara Rathnayake

If you think those postcard-perfect gumdrop mountains are beautiful, just wait to see what Raja Ampat is hiding underwater. Raja Ampat is a good destination for divers year-round, but when the weather calms in winter, almost nowhere else on earth can claim such awesome biological diversity. Conservation groups estimate there are 1,300 species of fish, 700 species of mollusks, and 537 species of coral in Raja Ampat; so, if you're a completionist, you better get started now.
Kri, Glam, Misool – the list of diveable locations is endless. There are more than 1,500 islands and caves in the Raja Ampat area, and every one hosts its own special features. Mios Kon features a 25-meter coral column, Blue Magic has whirlwinds of manta rays, and throughout visitors will be on the lookout for whale sharks and other large fauna to snap with their GoPro. And it's not just the wildlife: South Waigeo, Kabui Bay, and Sawandarek feature world-class wreck dives.
Even if you're not into diving or are uncertified, the calm waters and constant island options mean that travelers are never far from a snorkeling opportunity. For the landlubber, there are worthwhile hiking experiences in Piaynemo and Waigeo.
Why 2020? Raja Ampat finds itself in a comfortable middle ground at the moment: not too developed, not too difficult to explore. The private boat options are exclusive and the luxury resort options are few, a perfect equation for an ideal diving holiday.
MERGUI ARCHIPELAGO FOR THE LUXURY BEACH RESORTS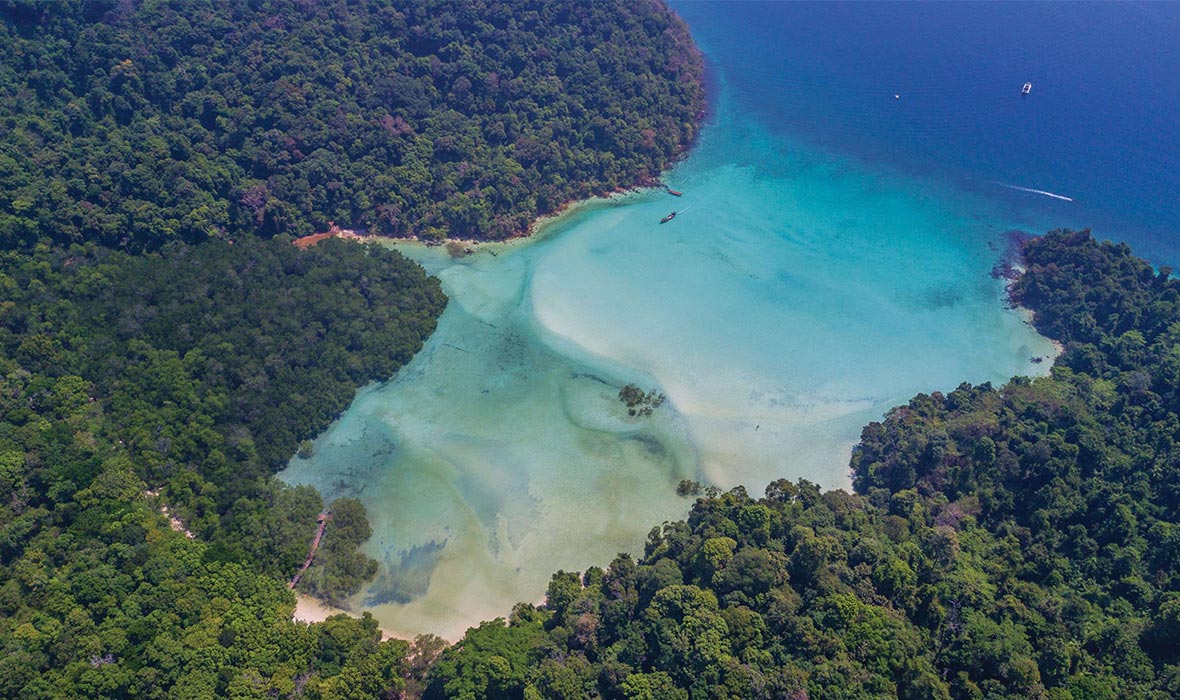 "The reefs around North Twin Island are reminiscent of those found in the Similan Islands in Thailand, with large granite boulders and swimthroughs covered in purple soft coral. Seahorses and ghost pipefish can be seen hiding amongst the seafans."
— Travel writer Juanita Peinaar
Visitors will want to get in on this destination now: wild mangrove jungles, endangered species, pristine beaches, and mesmerizing sapphire waters. The Mergui Archipelago is an unspoiled paradise; as a travel destination, this area was only opened to foreigners in the late 1990s, and it still abounds in undiscovered species and unmapped geographical features.
Previously, the only way to see this destination in anything approaching luxury was on a liveaboard but Wa Ale and Awei Pila have changed the game in the Mergui Archipelago. These accommodations offer generous amenities and connectedness to the natural environment; they are also equipped for world-class meals and diving, the most popular activity in the Mergui Archipelago.
The extensive, untouched coral reefs of Mergui are a diver's dream, one of the last frontiers left to divers in the Andaman Sea. Black Rock, Western Rocky, North Twin – the diving options around Mergui and the Burma Banks are endless. Nutrient-rich inshore areas with waters at approximately 28 degrees Celsius year-round teem with marine life. On land, deer, monkeys, pangolin, and exotic birds – hornbills, white-bellied sea eagles, and more – make their homes in the rainforests and mangrove swamps on the archipelago's 800 limestone and granite islands. The new resorts at Wa Ale and Awei Pila provide a home base from which to explore the Mergui Archipelago or perhaps just a quick beach rest on a longer liveaboard adventure.
Much of the archipelago is uninhabited (by people, at least), so the best way to get around is by speedboat or yacht. Fly from Yangon to Kawthaung and take a speedboat from a jetty to Wa Ale Resort. This is the new face of Mergui holidays, combining the unknown with exclusive beach stays.
Whether it's megafauna, such as whale sharks and dugongs, or unwinding in a tented villa adrift on a private island, now is the time to consider Mergui for a serene luxury holiday.
WAKHAN VALLEY FOR THE ADVENTURE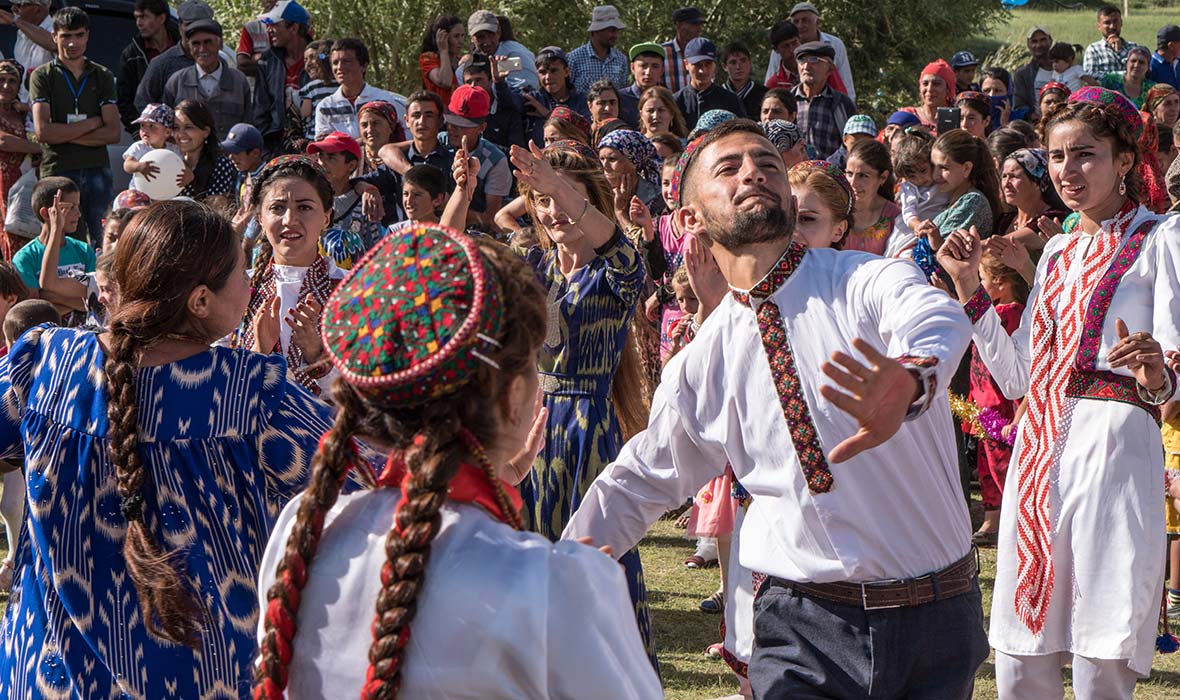 "In the 2nd century the Silk Road ran through this region, back when the Pamir Highway was for bandits and merchants."
— Remote Lands Co-founder and COO Jay Tindall
Snow-capped peaks, dusty dirt roads, pastoral villages – you might not imagine today but the Wakhan Valley was once a part of the world's most famous trade route. This region's reputation as a fulcrum on the Silk Road connecting Europe and Asia has left an indelible impression on the unique culture of the Wakhi people. Even today, the Wakhan Valley is a meeting of worlds; travelers can look over into Afghanistan from Tajikistan on a road that will take them in view of China, Pakistan, and Kashmir.
Here, travelers can explore remnants of a bygone world: petroglyphs in the mountains above Langar, the ancient Yamchun Fortress, and the abiding culture of the Wakhi, truly one of the warmest and most inviting cultures in Central Asia. A week-long road trip along the M41 highway is a journey for the intrepid.
There won't be high-thread count sheets or stays in luxurious five-star hotels. In fact, crawling along the edge of the Wakhan Valley's roads, there will undoubtedly be quite a few whiteknuckle moments. But the reward for this is natural beauty experienced by few, from the towering Pamir Mountains and views of the Hindu Kush to the verdant poplar forests and rapids of the powerful Panj River. This is a luxury destination because it is difficult.
Millennia-old Buddhist stupas, open-air Zoroastrian temples with ibex horns, and the museum of the mystic poet Mubarak-i Wakhani tells the story of a borderland in flux since long before Marco Polo.
Intrepid travelers are advised to take the road from Dushanbe in Tajikistan through the Wakhan Valley all the way to Bishkek in Kyrgyzstan on an epic multicounty Pamir Highway road trip.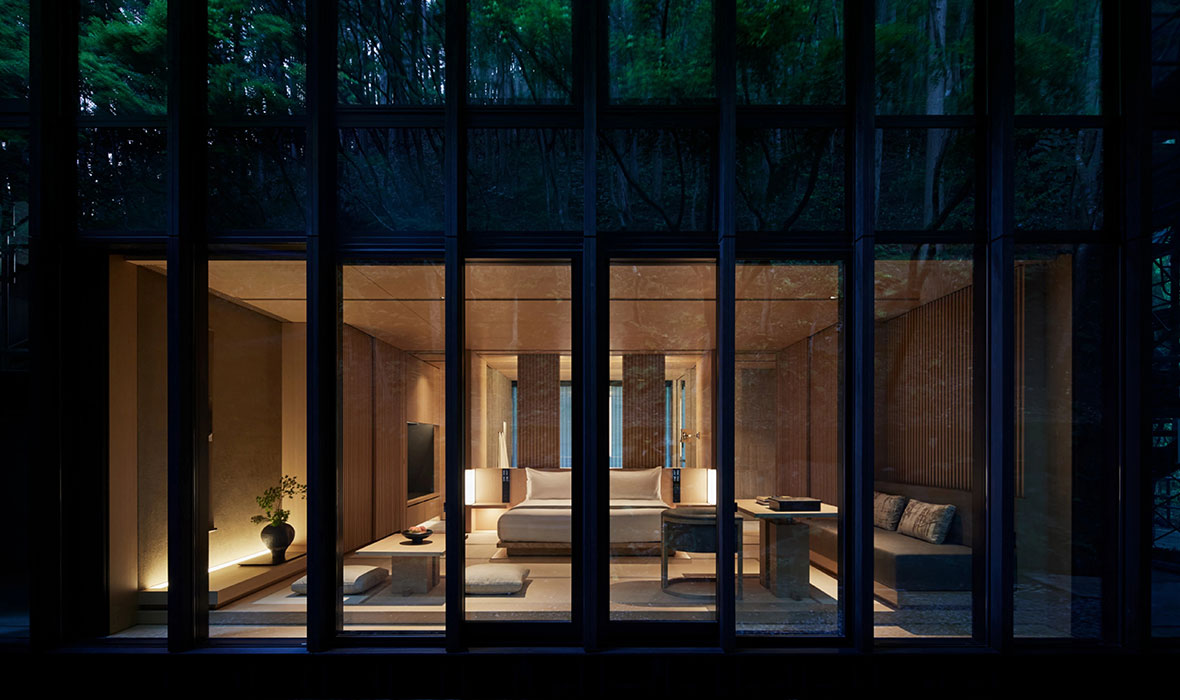 Where else can you learn about samurai swords, enjoy the company of geishas, relax in an onsen, and explore a modern metropolis all in one afternoon? Home to Japan's royal families for more than a thousand years, Kyoto is the best preserved major city in Japan and a world-class stronghold of ancient history. It is a must-see for first-time travelers to Japan.
Perhaps the best reason to visit Kyoto in 2020, however, is to be among the first to sojourn at the highly anticipated Aman Kyoto, slated to open in November 2019. Secluded on 80 acres of manicured gardens and natural forest adjacent to Kinkaku-ji, the Golden Pavilion, Aman is a soon-to-be quintessential Kyoto experience. Another reason to put Kyoto on your must-go list for 2020 is, obviously, the Summer Games. Pre and post touring in Kyoto is a must-do for Remote Lands trips during the most exciting sporting event on the planet.
With more than 1,600 Buddhist temples, 400 Shinto shrines, and royal palaces and gardens for days, this city of "tranquility and peace" is a cultural capital of epic proportions. Travelers could spend a month visiting temples and UNESCO World Heritage Sites in Kyoto and still have some left over for their next trip.
Those seeking the path less traveled can venture into the idyllic hills of Arashiyama to explore the bamboo forest and see monkeys, millennia-old monasteries, and shrines to Shinto spirits. Wandering through the covered shopping streets of the Nishiki Market tasting kyō-yasai, travelers can visit the I.M. Pei-designed Miho Museum for an exclusive peek at Koyama's collection of Asian and Western antiques.
This city is a seasonal destination all year: snow, sakura, fall foliage. Kyoto is always a good decision and it's an even better idea in 2020.
SRI LANKA FOR THE DIVERSITY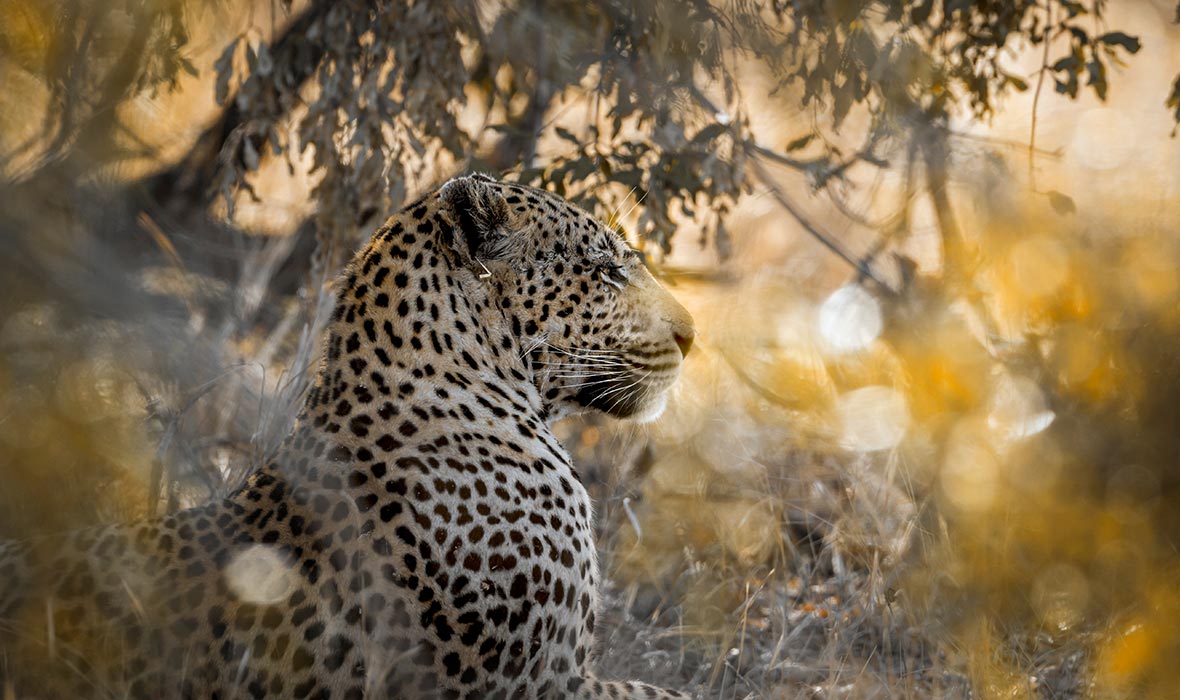 With its sloping palms, history, and ecology – among the most biodiverse in Asia – travelers will be spoiled for choice in Sri Lanka, not knowing whether to use it as a beach and tea field retreat or a hiking and wildlife adventure. In Sri Lanka you can laze on white sands, climb mountains, and even go on safari, all within easy traveling distance. Twenty-four wildlife preserves, 45 estuaries, and 40 lagoons make the island nation a hotspot for naturalists and luxury travelers alike.
Undoubtedly, travelers to Sri Lanka will begin by landing in the 2,000-year-old trade city of Colombo, but from there, the entire island nation is an option. No matter where one is, only a few hours away is something completely different. Dambulla's cave temple and dramatic Sigiriya Rock Fortress are iconic emblems of Sri Lanka's ancient civilization; north from there is Wilpattu, where visitors can spot leopards and sloth bears. A trip to the Temple of the Sacred Tooth Relic in Kandy is also a must on the way to Nuwara Eliya and the Central Highlands. When not occupied touring these incredible sites, travelers may bask on the sun-drenched beaches of Sri Lanka's southern coast and watch baby sea turtles hatching in the sand. Or, if sunbathing isn't your thing, there's always the colonial charm of Galle, an ancient port with some of the most picturesque streets in Asia.
It is the abiding culture of Sri Lanka with which travelers will find themselves so enamored. Like the deep harbors that made it a key stop on the Maritime Silk Road, Sri Lanka's cultural reserves are fathomless. The rich traditions shared by Sinhalese, Tamil, and other Sri Lankan ethnic groups are the highlight of every journey.
After a brief but severe fall in inbound travel after the tragic 2019 Easter bombings, Sri Lanka is ready to show the world in 2020 that it is a safe, exciting travel destination.
Before one books their journey with Remote Lands, however, it's important to note that Sri Lanka's unique location gives it a strange place on the travel calendar. The monsoon seasons mean different things to different travelers. The west and south coasts are best from October to March, and April to September are the best for the north and east. For lovers of the central hills, aim for early spring.
YAKUTSK FOR THE EXTREME WEATHER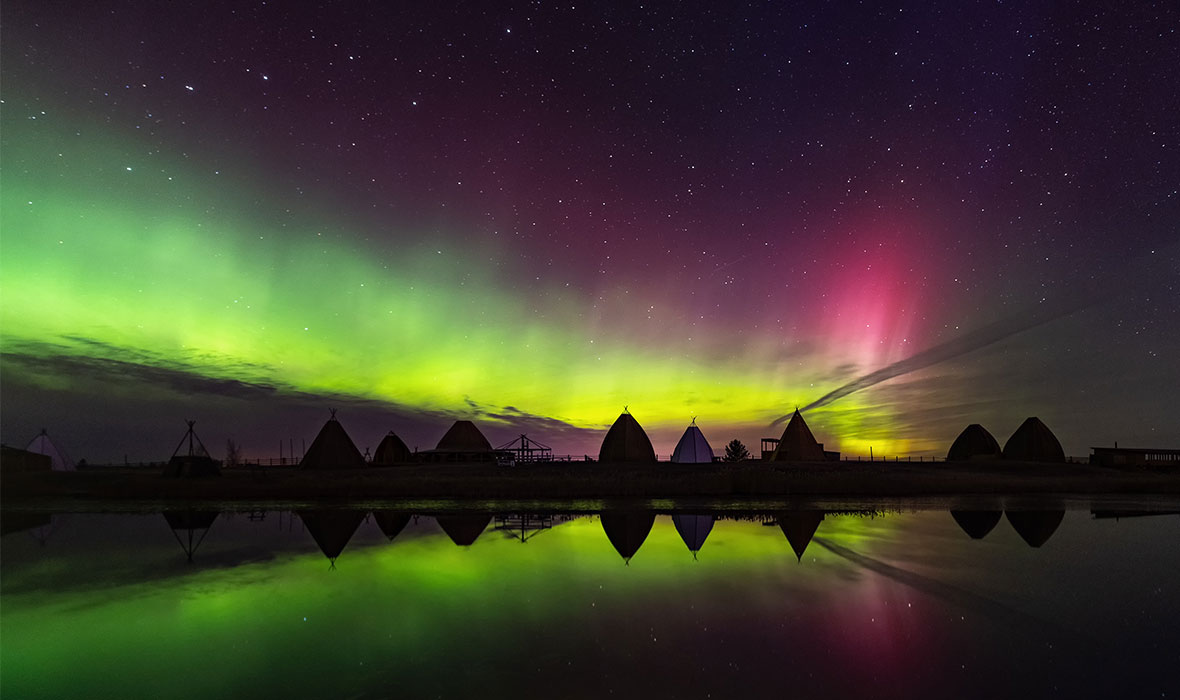 Adventure enthusiasts, get ready, because this Siberian capital packs in more weather extremes than any other city in Asia. Yakutsk winters are the coldest of any city its size and have produced the lowest recorded temperatures on the planet outside of Antarctica.
For those wanting to get off-the-beaten-track, the track here gets frozen over in winter and is often inaccessible by land. Here is where travelers can journey into Siberian culture and maybe even catch sight of the northern lights or the delightful Siberian horses in winter.
Yakutsk can come alive for luxury travelers this year with the "Gemstones & Glaciers: The Treasures of Yakutsk" itinerary from Remote Lands. The superlatives don't stop at Yakutsk's winters. The cold capital of the Sakha Republic also boasts summertime highs that are delightfully balmy. Travelers opting for a summertime trip to Yakutsk can sail up the Lena River and see the stunning Lena Pillars, a UNESCO World Heritage Site that is the result of the freeze-thaw action over millennia. The Kingdom of Permafrost, a one-of-a-kind museum of ice novelties set inside two icy caverns, is also a must-visit.
For a truly unforgettable experience, catch the late-June New Year festival of Yhyakh in which elders lead a fertility ritual and younger Yakuts go head-to-head in competitions of strength and poetic improvisation. Be sure to try the kumis and stroganina, Siberian delicacies of mare's milk and raw frozen fish, respectively.
Photographers will want to take advantage of the clear blue skies and half-day "golden hours" to walk the old city on foot during the summer, where they'll see buildings from every epoch in Yakutsk's history, including Cossack forts, Byzantine churches, and Soviet compounds.
TOKYO FOR THE SUMMER GAMES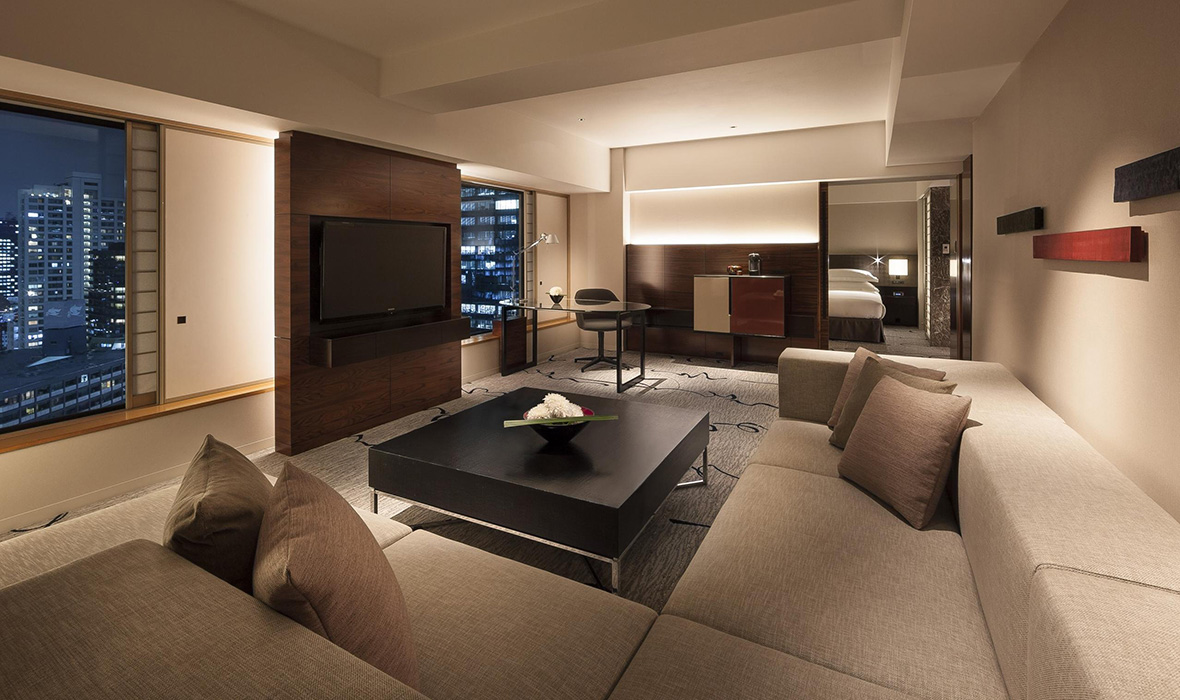 Get used to hearing "2020" and "Tokyo" together. It should come as no surprise that Japan's capital is a top destination for the coming year. One of the world's most densely populated cities and an undisputed hub of technology and commerce, this summer the biggest city in the Land of the Rising Sun will be all about sports. Travelers who want a peaceful city break will want to book around the most exciting sporting event on the planet.
Remote Lands is proud to offer private and small group trips to Tokyo's Summer Games in 2020, complete with sporting events, luxury hotels, and pre and post touring in Japan and throughout the continent.
When the games return to Tokyo this year, sporting events will be held in new, ultra-modern facilities along with existing venues that have endured since the capital first hosted the Games in the 1960s. Among the latter is Nippon Budokan, or simply Budokan. The arena has racked up an impressive history since its construction more than 50 years ago. It is, in all likelihood, one of the world's only buildings to have hosted the Beatles, Bob Dylan, and Tina Turner under the same roof as championship sumo matches.
On either side of enjoying the ceremonies and athletic events, visitors will find a wealth of activities and a bustling city to explore. In keeping with the spirit of the Summer Games, travelers can even dive into the uniquely Japanese world of sumo wrestling by visiting one of the communal schools where these unusual athletes live and train. Busy markets, contemporary art, and even sword smithing are on the menu for this year's Summer Games – but only for a lucky few.
TORAJA FOR SOMETHING DIFFERENT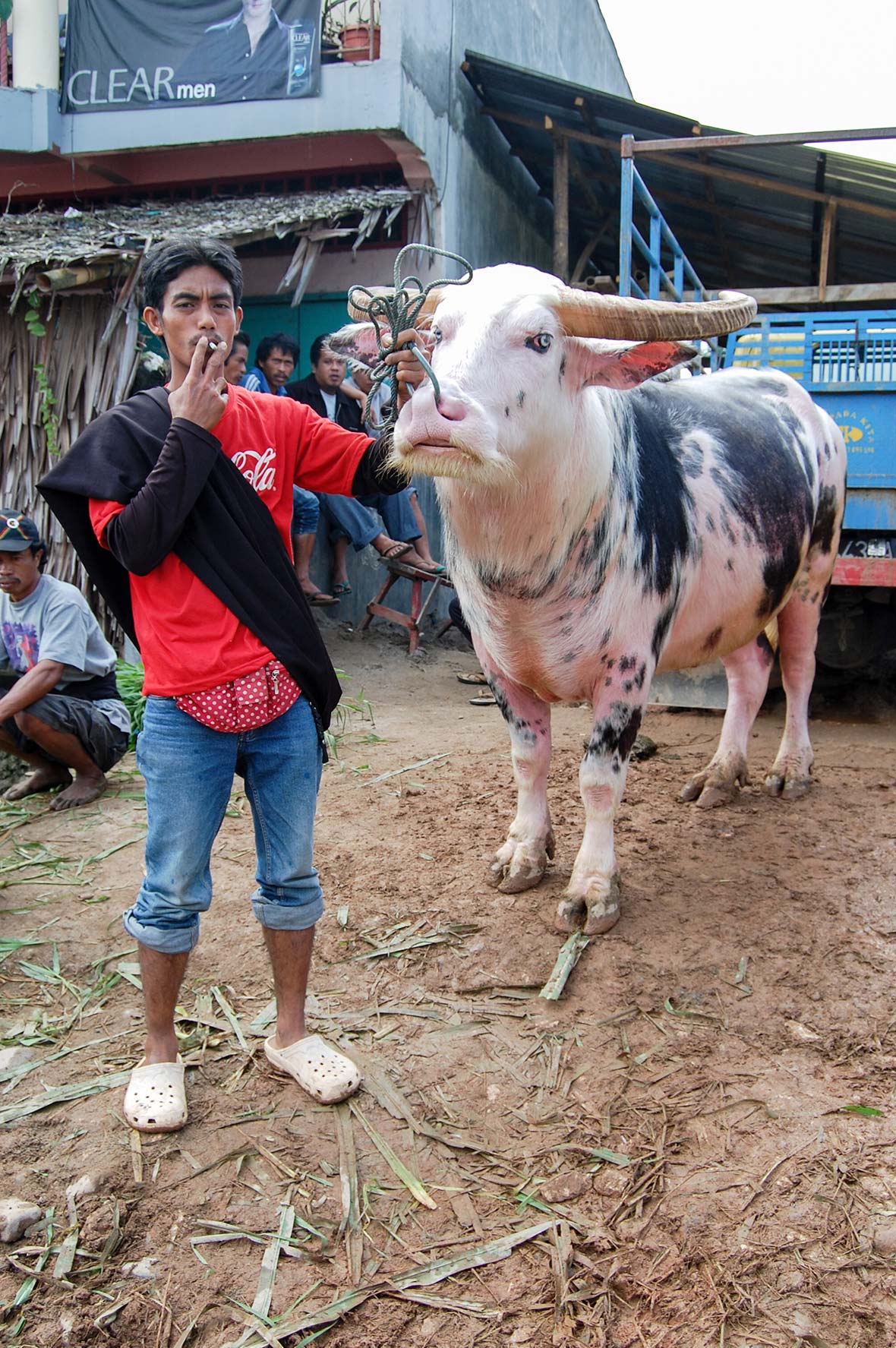 With new flights from Makassar to Palopo, it's time for travelers interested in the strange to try Toraja.
Southern Sulawesi, Indonesia, is a land of great contrast: tropical forests blur into fresh alpine peaks. The highland area of Tana Toraja is the capital of this region and home to the Toraja people, practitioners of burial ceremonies in which pigs, horses, and especially water buffalo are sacrificed in order to buy a swifter, safer passage from the living world.
This practice of mass sacrifice has earned Torajaland a reputation as one of the darker cultural events travelers may witness in Southeast Asia, and the funeral rites of the Toraja get more interesting from there. Some Torajans preserve the corpses of the dead, and after ceremonial singing and dressing of the bodies, the corpses are laid to rest in cliffside graves set at different elevations according to the deceased's social status. Wooden effigies called "tau tau" are placed at the site to guard the dead up to some 30 meters off the ground. And what's more, at the yearly ma'nene festival in August, bodies are removed from their tombs for cleaning and at times even paraded through the streets.
Witnessing this ceremony is of course not for the faint-of-heart, but those who can look past the outwardly grim events will see Sulawesi in the raw. From the shape of the traditional homes to the giant Jesus Buntu Burake statue, the largely Christian Torajaland is a world of contrasts that can expand the mind.
Like everything else in the world these days, the spectacle is open to tourists. For now, visitors can respectfully observe these rituals, but be warned: it can be macabre.
TESHIMA AND SHODOSHIMA FOR THE ART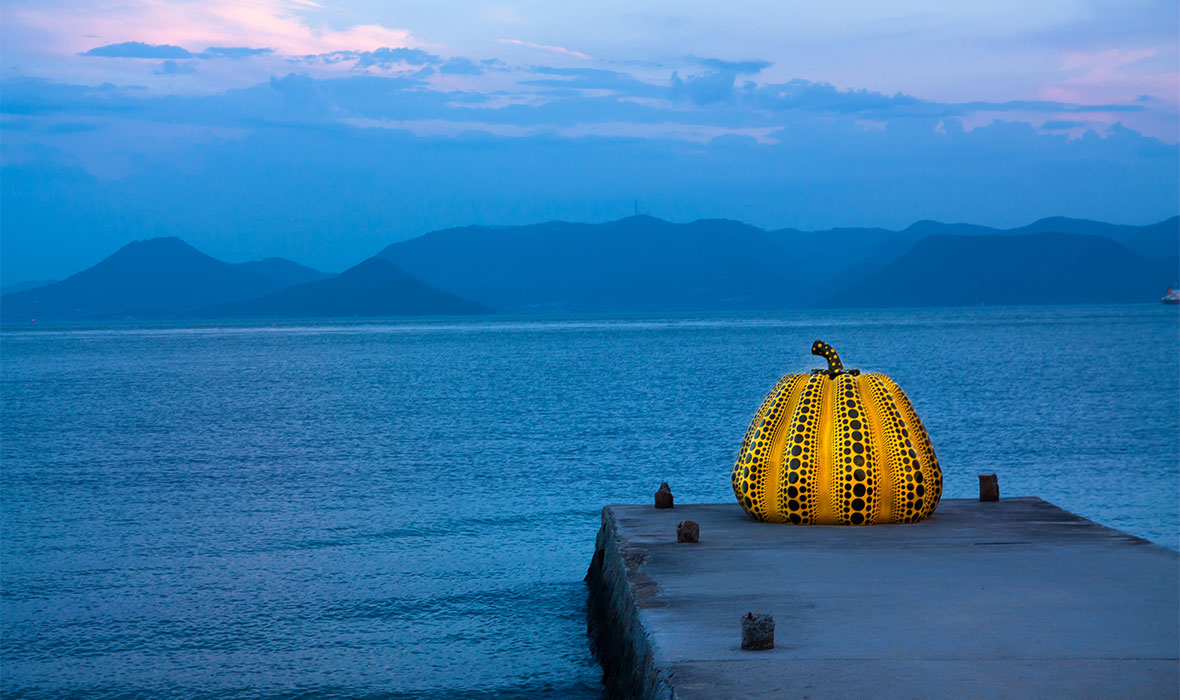 From above you'd never guess that the tiny islands that make up the Seto Inland Sea are host to the finest permanent exhibitions in East Asia, but they are – thanks in no small part to the Setouchi Triennale.The islands in this corner of the Land of the Rising Sun include Tadao Ando-designed properties, natural wonders, and quiet island exhibitions built in abandoned factories and underground.
Of particular interest to art lovers should be Teshima Art Museum that resembles a water droplet at the moment of landing. The rural island of Teshima boasts a rich cultural tradition that manifests largely in its many modern art pieces, strewn throughout the island incorporating raw materials. The Teshima Art Museum is a minimalist concrete structure that is intentionally open to the elements. Another Teshima island art stop is Les Archives du Coeur, or "Heart Archives." The Heart Archives is a contemporary art installation allowing visitors to make a recording of their heartbeat that is added to a worldwide database. Along with the art offerings, Teshima is also home to a forested mountain and three small fishing villages.
Just east of Teshima is Shodoshima. While there are more than 40 works of art in the port towns along Shodoshima's southern coast, the region is also known for its beaches, olives, and wild monkeys. Taking a break from the galleries, travelers can explore Kankakei Gorge, the beach land bridge of Angel Road, or walk the rice terraces.
There is no end to interesting island stops in this art paradise. Inujima – a much smaller neighbor to the north – can be explored in a single day, the highlight being the Seirensho Art Museum built atop the ruins of a copper refinery. Located primarily underground, the museum makes use of building materials such as old brick and chunks of granite from the refinery in its construction. One of the more notable works housed in the Inujima Seirensho is a tunnel of mirrors that takes on a different ambiance depending upon the light filtering in from the outside at different times of the day.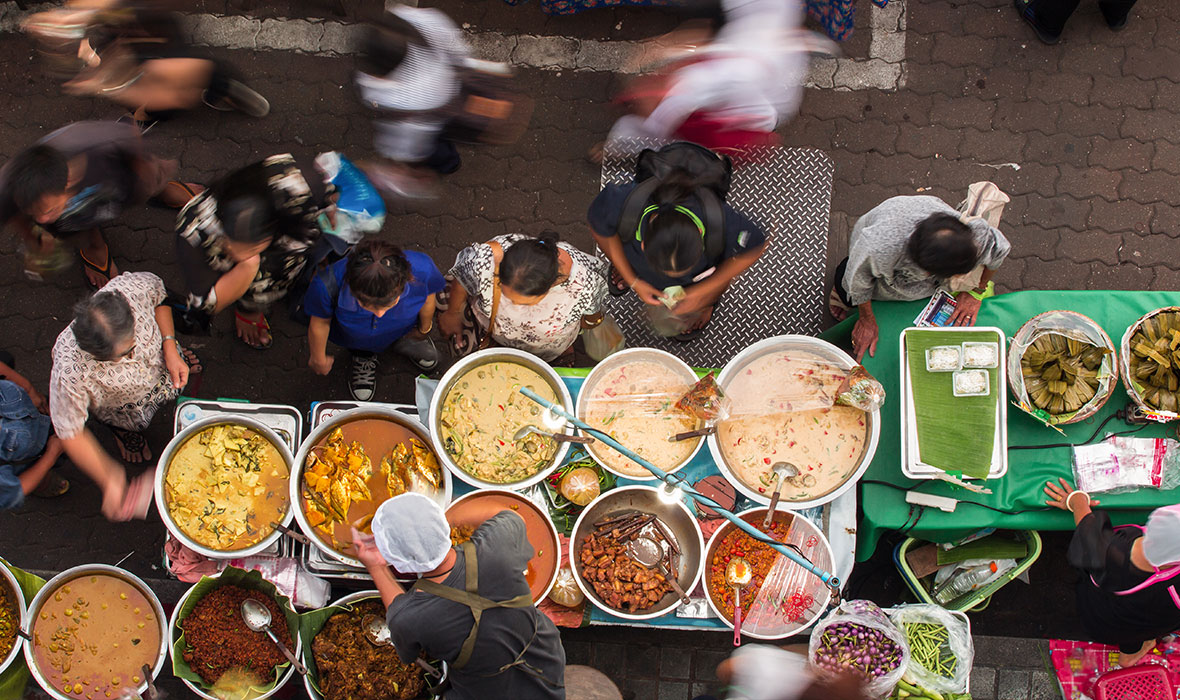 Bangkok is foodie heaven. Street food, markets, Michelin stars – Thailand's capital is, simply put, delicious. Today, the chefs behind restaurants such as Nahm and Bo.Lan are crafting new distillations of heritage cuisine.
In many ways, Gaggan Anand's progressive molecular gastronomy ignited a new era of chef-driven haute cuisine in Bangkok, and the golden age of fine dining in Bangkok has only just begun. Bangkok finally had its first Michelin guide published in 2017, and today it boasts numerous Michelin-starred restaurants, which run the gamut of historic street stalls to 30-course modernist experiences. There has never been a better time to eat at Bangkok's top restaurants and learn firsthand about the flavors and techniques driving the most innovative chefs in Southeast Asia.
With the new "Ultimate Insider Access to Bangkok's Fine-Dining Scene" itinerary add-on from Remote Lands, travelers can get an exclusive glimpse into the culinary life of the Thai capital by dining out with the city's top culinary talents.
Travelers can find inspiration at the Klong Toei market and take a cooking lesson from chef Ian Kittichai, the award-winning author, TV personality, and brains behind the Issaya Siamese Club. Around the city are hidden fine dining establishments, including the palm blades at Sorn, an homage to Thailand's tropical forests that sources all of its ingredients from Southern farmers and fishermen. Bangkok's repository of Michelin-starred treats is growing fast – from the now world-famous Jay Fai to new eateries on the city's edge – so get here soon to dig into the new flavors of Southeast Asia's culinary capital.