It's 250 kilometers from Khar Bukh Balgas to the Erdene Zuu Monastery: a seven-day race across the wastes on foot.
"This year's special edition of the Gobi March will take place in Mongolia. We are very excited to bring our competitors to this beautiful, untouched and nomadic part of the world." Zeana Haroun from 4 Deserts tells Travelogues. "The terrain will include sand dunes, great rock valleys, and old forests, while competitors will at times sleep in traditional Mongolian yurts."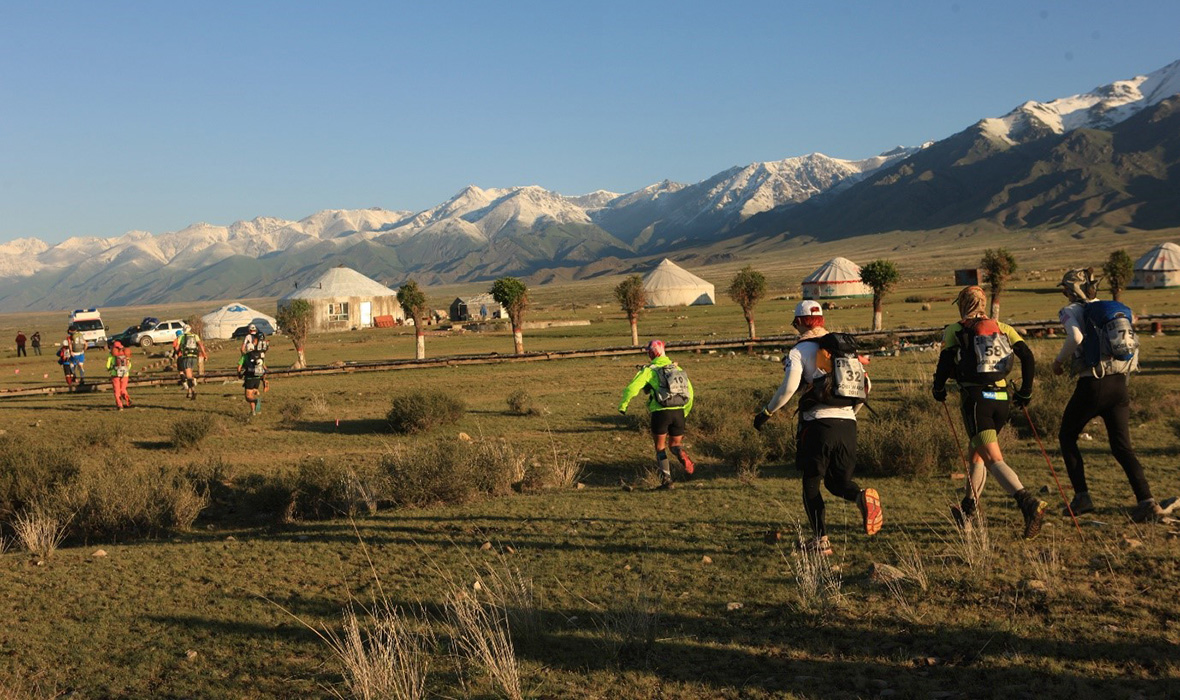 A departure from last year's race – which took place on the arid Silk Road in Xinjiang – this year's event is tackling Mongolia, a race which will present some unique challenges trekking the tracts of Genghis Khan.
Apart from the pace and the terrain, temperatures are expected to range between 15 to 35°C (59 to 95°F) during the day and could get as low as freezing at night. The race starts at approximately 1,000 meters above sea level and climbs to 1,500 meters for the rest of the race.
The most grueling part of the Gobi March, and for that matter any of the races run by 4 Deserts, is the Long March: a section of the race that's longer than a normal day of running, this year clocking in at a 64 kilometers in Stage 4 of the race leading this year's racers into the Orkhon Valley.
Over such unforgiving terrain and in a race that prides itself on being one of the most intense endurance events in Asia, runners should be warned that this race is not for the casual hobbyist.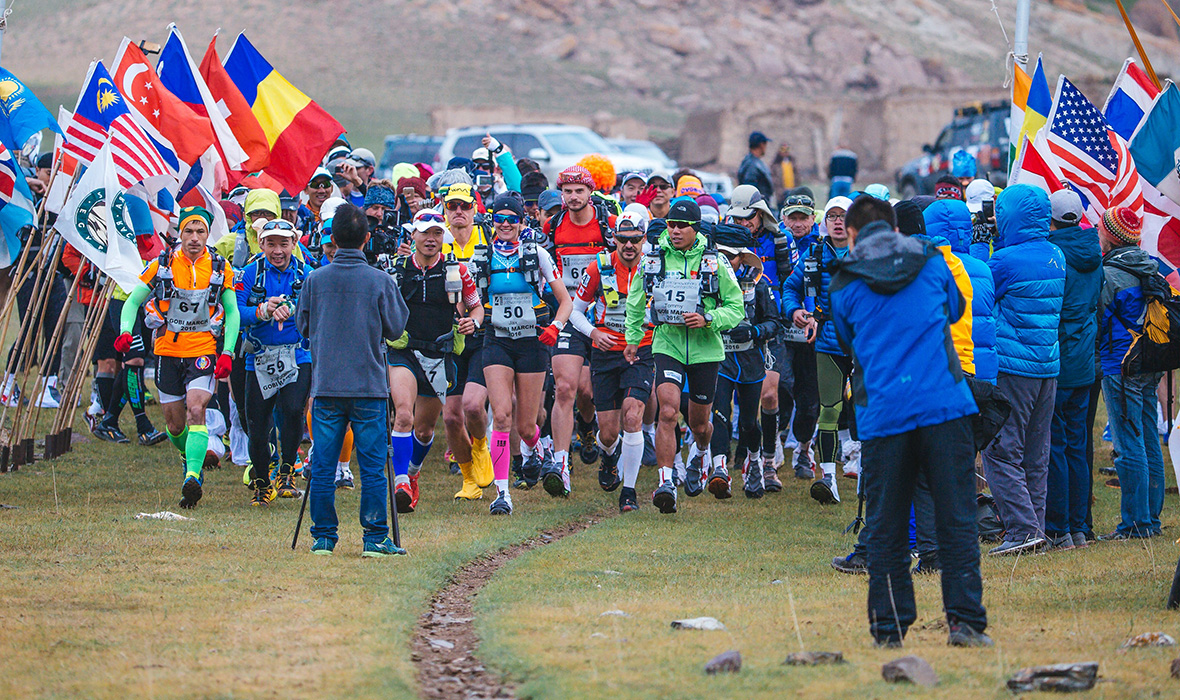 "It really depends on the base level of each individual," Zeana tells Travelogues when asked about the training required to take on the Gobi March. "If you are comfortable with about 50 kilometers of running or hiking a week, then a focused training of about three months would be sufficient preparation."
Zeana stresses that the most important factors are that racers start slow by building distance and weighted pack training that increases in both weight and distance, trying back-to-back longer runs so that racers know how to keep their legs moving.
She also stresses that runners should make sure to train their walking muscles, pointing out that only about 10 percent run the entire race, 20 percent walk the entire race, and the rest use a combination of both.
As to the type of gear required for such an undertaking, the list is extensive. "We have a Mandatory Gear List of 35 items, which will be checked ahead of the race in order to confirm our competitors are prepared," Zeana says. "Each item is required for safety and health, however the most important items will be 14,000 […] calories, your electrolytes, and inclement weather clothing."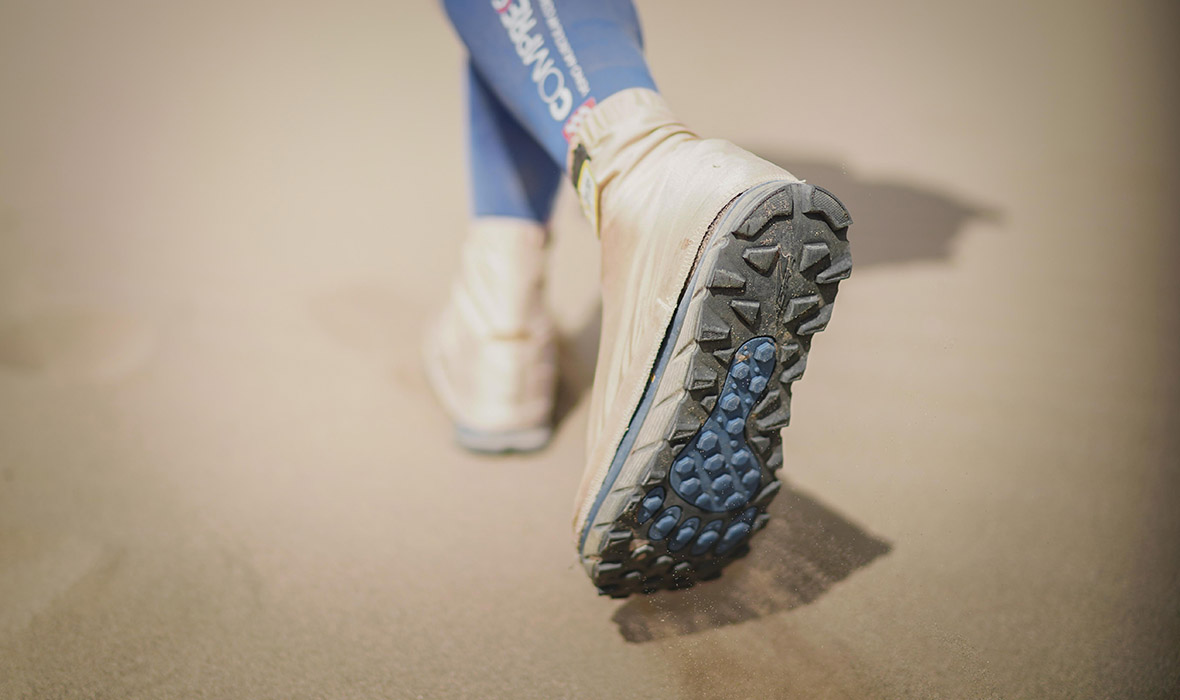 "We have a team of ER Medical Doctors who are familiar with our races and wilderness medicine," Zeana says. "The course is managed by a specific team of people who work at creating a safe course and manage this well ahead of and during the race.  We work with local officials in order to understand the locations completely." Indeed, such races have had major health incidents in the past, so travelers shouldn't take this adventure lightly.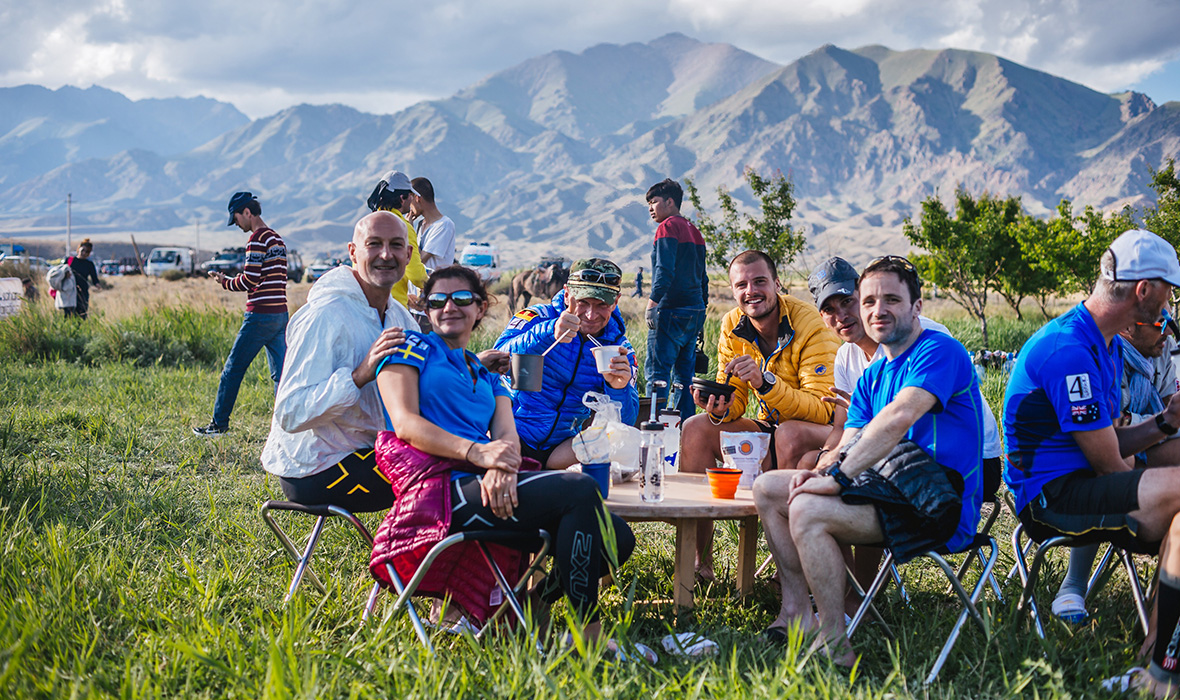 The Gobi March is, as ever, more than a test of endurance. The 4 Deserts organizers – which also organize races in the Sahara, Antarctica, and Atacama – provide an array of cultural and travel treats around this trial of will. Competitors have the opportunity to experience a diverse and varied course filled with culture, highlights including Karakorum, the 13th and 14th century capital of Genghis Khan's Empire, 4 Deserts tells Travelogues.
The Orkhon Valley Cultural Landscape is the setting for the Long March this year, featuring ancient ruins, temples, and stupas. Competitors will also experience a traditional Naadam Festival, according to 4 Deserts, featuring Mongolian wrestling, horse racing, and archery.
Travelers inspired to conquer the steppes still have time to train for their Mongolia adventure. The start kicks off on July 29th this year, and winners and completers will stagger gleefully across the finish line on August 4th. More than 200 competitors will try to be first.