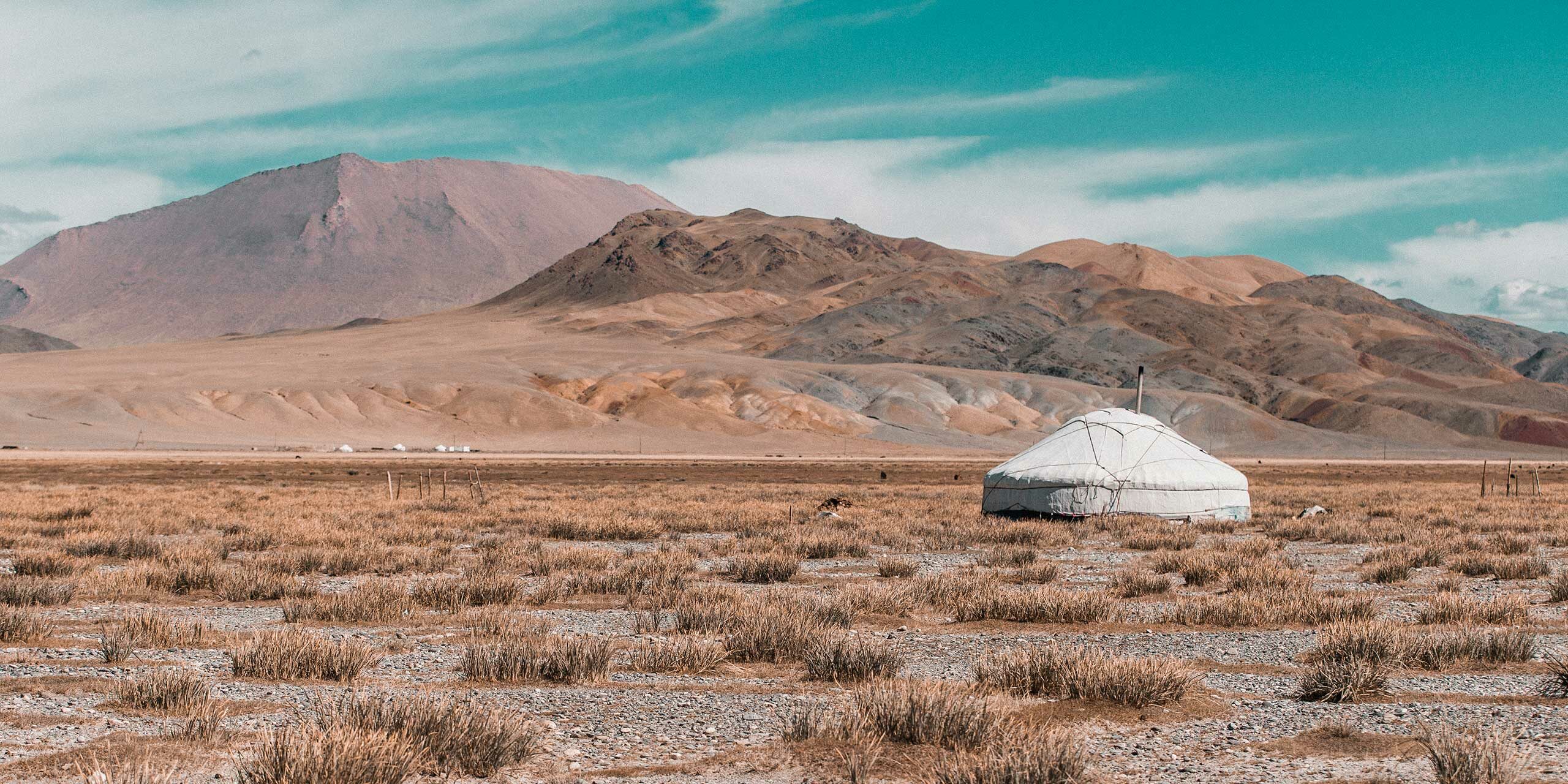 Sometimes you just want to get as far as possible from everything — readily available in the mountains, prairies, and deserts of North Asia. Whether it's the frozen ice sheets of Baikal or the Flaming Cliffs of the Gobi, Mongolia and Siberia offer travelers a chance to get close to mother nature and far from everything else.
Altai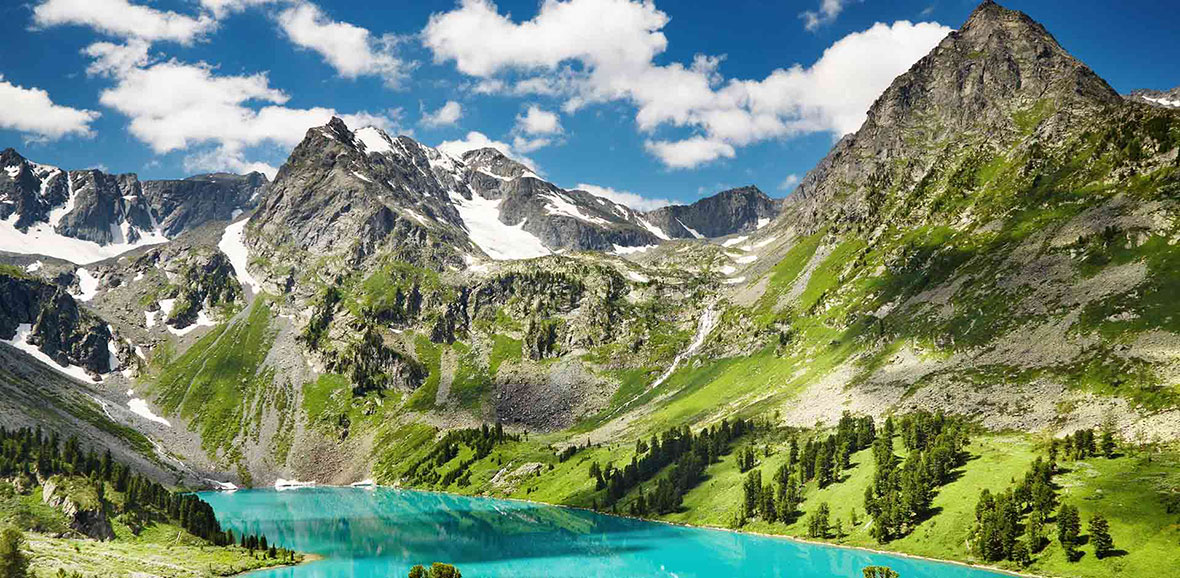 This vast string of mountains sprawls Siberia and Mongolia. Famed for its glaciers and nature, the diverse terrain of the Siberian and Mongolian Altai is inhabited by the nomadic, yurt-dwelling peoples who navigate one of Earth's most challenging landscapes.
The Altai range that divides Siberia and Mongolia remains one of the most undiscovered areas of Central Asia, ensuring some serious bragging rights for any group of intrepid travelers who choose this region as their adventurous getaway. At Khoton Lake, guests can test their angling prowess with an afternoon of fishing for Mongolian graylings, a member of the salmon family. A few swigs of the local beverage tarason (fermented mare's milk) will keep the chill of alpine winds at bay.
Lake Baikal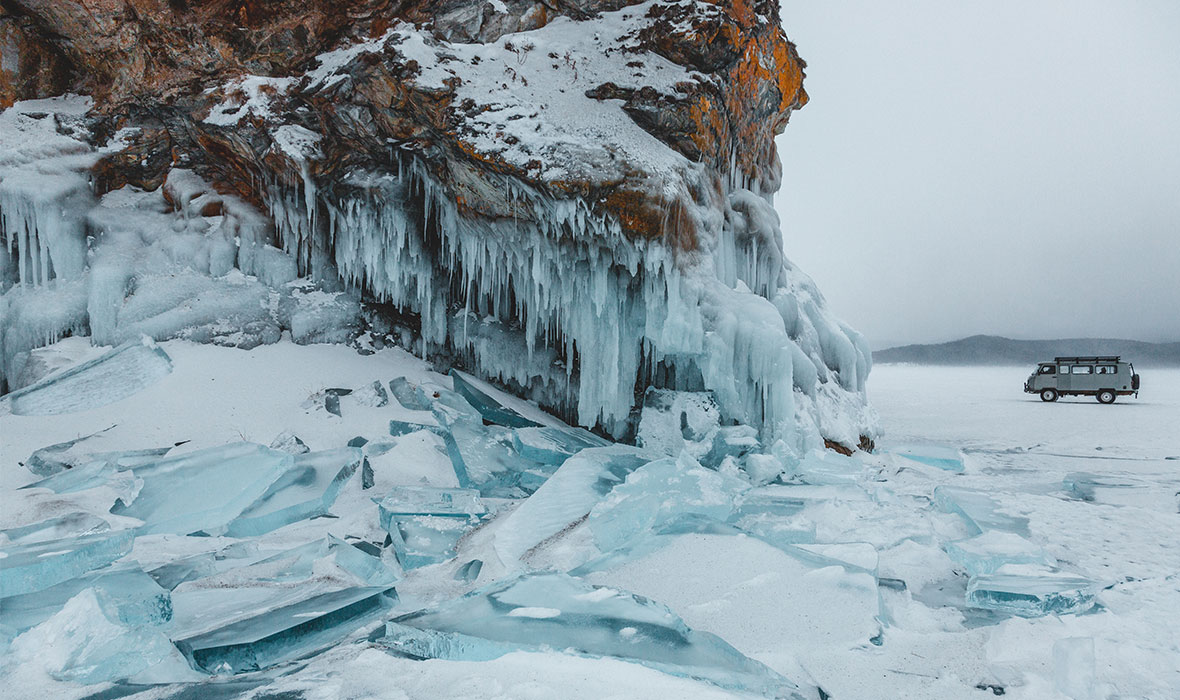 For the adventure traveler, this is the first place that comes to mind when considering winter in Siberia. Whether summer or winter, travel to this region of Siberia can be challenging, but it's worth it for a holistic Siberian holiday, whether you want swimming and boating or ice fishing and dog-sledding.
You could take all the water in all the Great Lakes in the United States and Canada and dump them into Lake Baikal, and it wouldn't even come close. This is the largest lake on planet Earth by volume, containing more than 20 percent of all the freshwater in the world. The opportunities for adventure on the lake are endless, from doing donuts in a Russian army van and hovercraft to – and this really is adventure – diving into its frozen depths.
In summer, lucky tourists visiting Lake Baikal will spot Baikal seals, a small seal that spends summers lounging on rocks and basking in the Siberian sun. Also in summer, hikers can set out from Slyudyanka, the southernmost town on the coast of Lake Baikal, and swim the northern shores of Olkhon Island.
Gobi Desert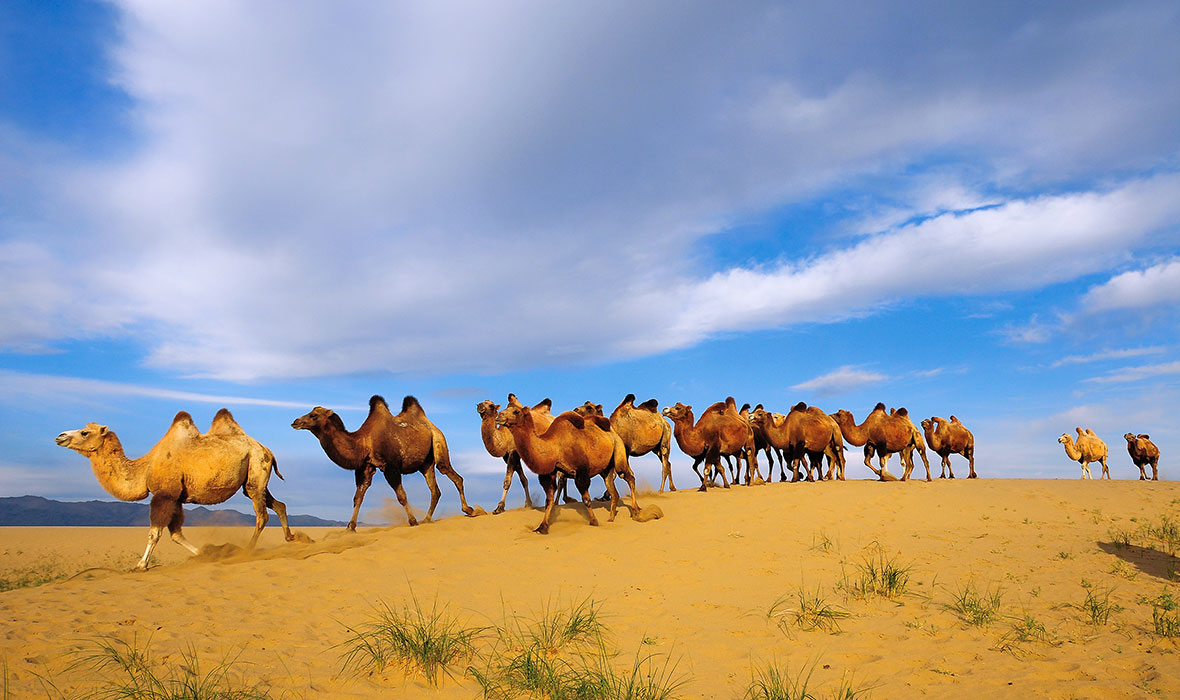 Camel trekking, singing dunes, and Flaming Cliffs — the forbidding Gobi is the largest desert in Asia and an endless expanse for adventure, culture, and natural beauty. From Silk Road caravans of old to exciting new wildlife opportunities, the Gobi desert is an adventure playground.
The South Gobi is a mysterious monster: hot, cold, dry, sand, ice – from the dizzying ravine of Yol Valley to the uncovered dinosaur bones of Bayanzag's Flaming Cliffs, searching out the most diverse terrain in the region provides a holistic glimpse into the South Gobi's most fascinating natural treasures. Trekking with locals, sleeping in gers, and flying over the desert are a few ways to get closer to this beast of a landscape. Visitors often say the South Gobi seems like another planet, but they often neglect to mention that it feels like a whole planet
Kamchatka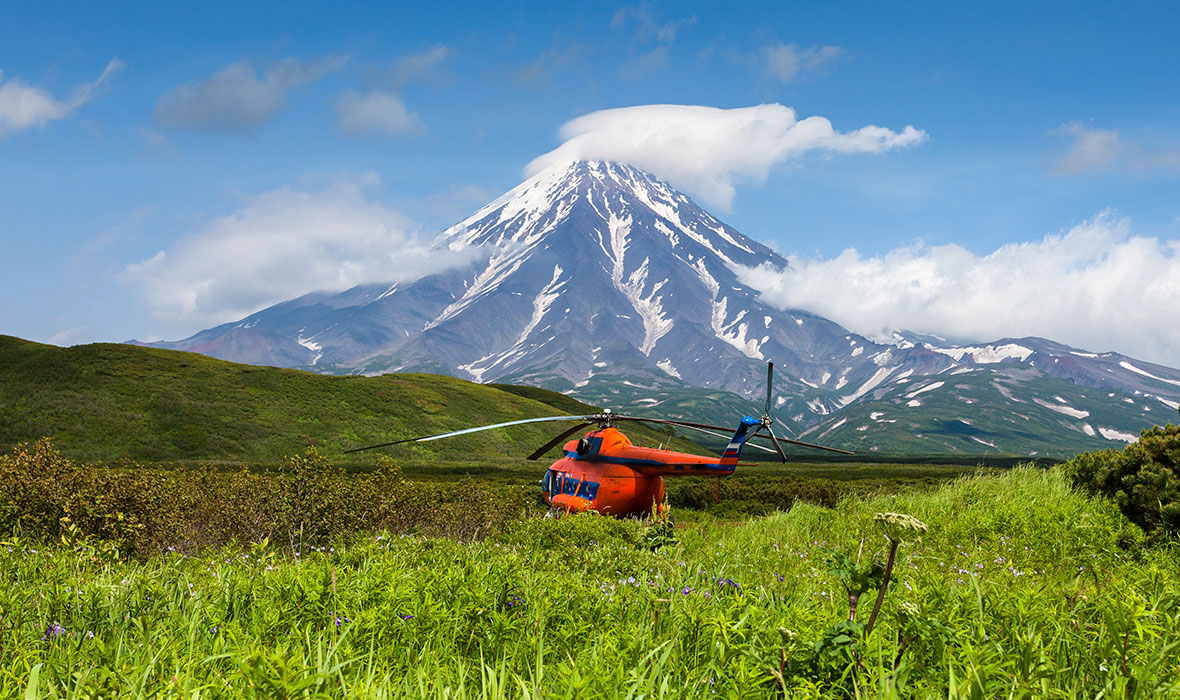 For lovers of wildlife and truly untouched natural landscapes, Kamchatka is the ultimate travel destination. Traverse the eastern edges of Siberia via helicopter to visit with brown bears and fly over active volcanoes in Russia's wildest landscape.
While most well known for its brown bears and whales, in winter, Kamchatka is known for its heli-skiing and heli-boarding, where skiers can be dropped by helicopter to any off-piste point and left to find their own way down. Those dropped on the Mutnovsky Volcano will pass a glacier and several geysers on their way into the crater. The Bakening Volcano run leads directly to thermal springs.
Khan Khentii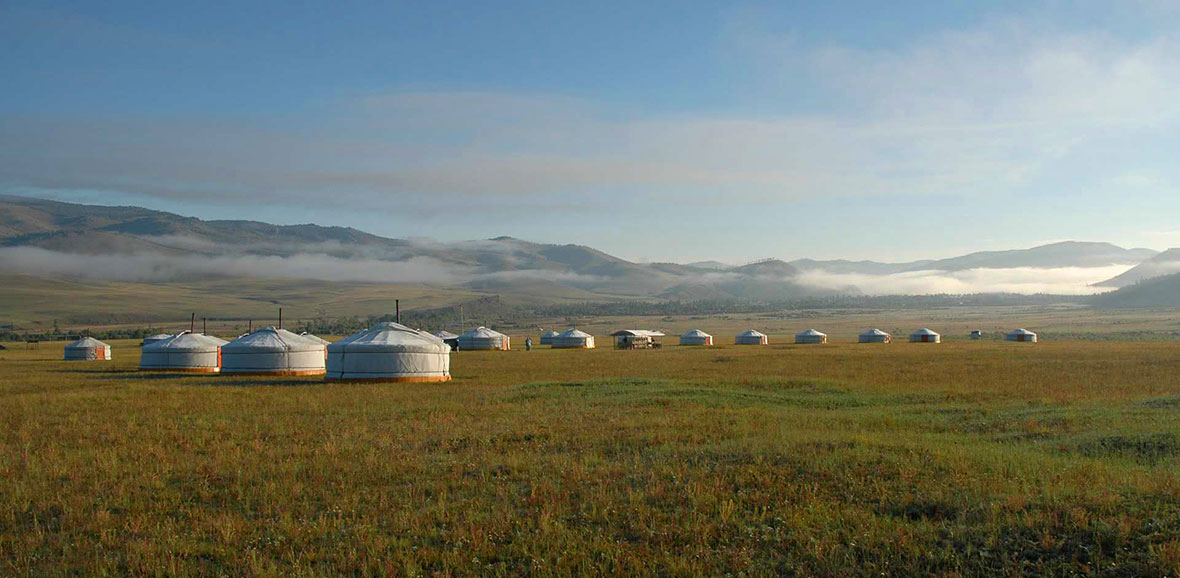 The grasslands, rivers, and lakes of Khan Khenti take travelers to Mongolia's border region with Russia, a world of nomads, horseback riding, and wide open skies. The Tuul River Valley is threaded with pristine waterways, flanked by hills dotted with forests of larch and birch, a place where someone can be truly alone.
Khan Khentii Strictly Protected Area, in the east of the country, an area created by the country's government for wildlife preservation is a must-see destination for lovers of the grasslands. If time allows, stop at the Gandan Lamasery – Mongolia's most vibrant monastery. The drive takes travelers through a scenic steppe valley and verdant forests. Take in the beauty of Mongolian wildflowers, which grow without abandon in the summer months. Yak carts will be used to carry your luggage during the walk to Jalman Meadows Ger Camp on the Upper Tuul River.
Trans-Siberian Railroad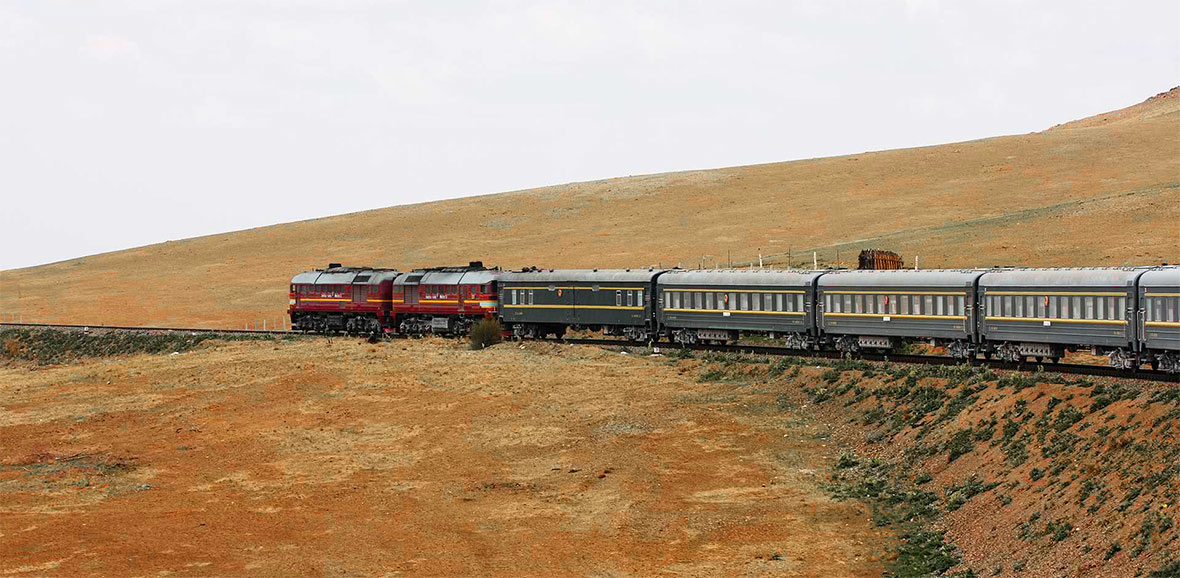 Whether travelers want a leisurely journey from between Siberian destinations or to ride the whole of the most famous rail line in the world from Moscow to Vladivostok, the Trans-Siberian Railroad provides a holistic travel experience. From the comfort of a private compartment, travelers can ride through this bucket-list experience in style.
It's not a trip for the faint-hearted, nor for those who like to travel in a hurry, but covering the great Trans-Siberian Railway is one of the most memorable of journeys. Starting in Russia's capital of Moscow, you'll cover no less than 3,500 miles, journeying into the heart of Siberia, through to Mongolia and eventually ending up in Beijing. The bulk of the action, however, is in Russia, with stops in Yekaterinburg, Novosibirsk, Irkutsk, Listvyanka and Ulan-Ude along the way. Local tour guides will show you around, visiting the best of what each city has to offer in terms of culture and history. There's also time to explore the pristine waters and rugged mountain terrain surrounding Lake Baikal, Siberia's most picturesque region.