For ladies looking to combine glamor, style and fun, a trip to Hong Kong has it all. Convene with your closest friends in "Asia's world city", where five-star hotels and delectable cuisine meet modern architecture, myriad cultures, and a thriving contemporary art scene. This bustling city with its bright lights, soaring towers, glittering malls and sumptuous restaurants is surrounded with seemingly endless rolling green hills and laid-back outlying islands, providing the perfect combination of action and relaxation.
Formerly a British colony and now a "Special Administrative Region" of China, Hong Kong is just a short hop from the mainland, not to mention glamorous Macao, just across the water. An international travel hub, it is ideal for the jet-set among you, especially those who plan to combine a girls' get-together with a more extended journey, taking in other hotspots in Asia. Here are just a few of the unmissable highlights of fabulous Hong Kong, tailored for a group of holidaying women as perfectly as one of the city's famous bespoke suits.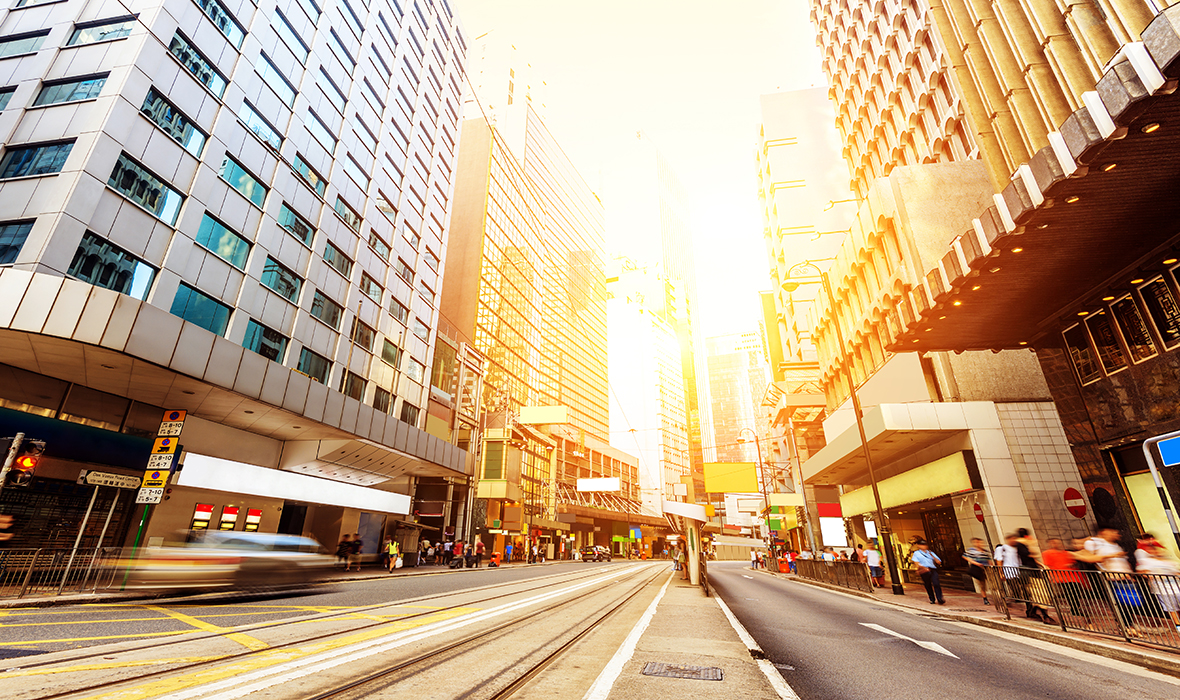 Historically built on trade, Hong Kong's love affair with shopping is deeply ingrained and arguably, a spree in this city could almost be considered a cultural experience in itself. Indeed, if you are planning a visit in July or August, you will find yourselves amid the official Hong Kong Shopping Festival, during which the stores stay open longer and put on special events.
For classic Chinese mementos and kitschy souvenirs, head for Stanley Beach where the bustling market carries charming goodies, like your own personalized Chinese chop and colorful silky cheongsams. For the real deal though, shop like a local in Kowloon at the appropriately named "ladies' market". Here in Mong Kok, entire streets are dedicated to everything from birds and flowers, to shoes and jewelry; incredibly many of the stallholders still use abacuses as calculators. For a more relaxed and air-conditioned experience, shop til you drop in the palatial malls of Causeway Bay, where you can get blissfully lost among the boutiques and stores, glistening and glinting with their luxury wares. Bordered by The Peak and Victoria Park, the sky-scraping towers of Admiralty and Central are the preserve of the rich and famous, and those with exacting tastes. Find the finest high-end products here, in sleek, upmarket department stores, many with outstanding views of the harbour. In neighboring SoHo, satisfy your desire for authentic Asian antiquities or unique artworks on Hollywood Road.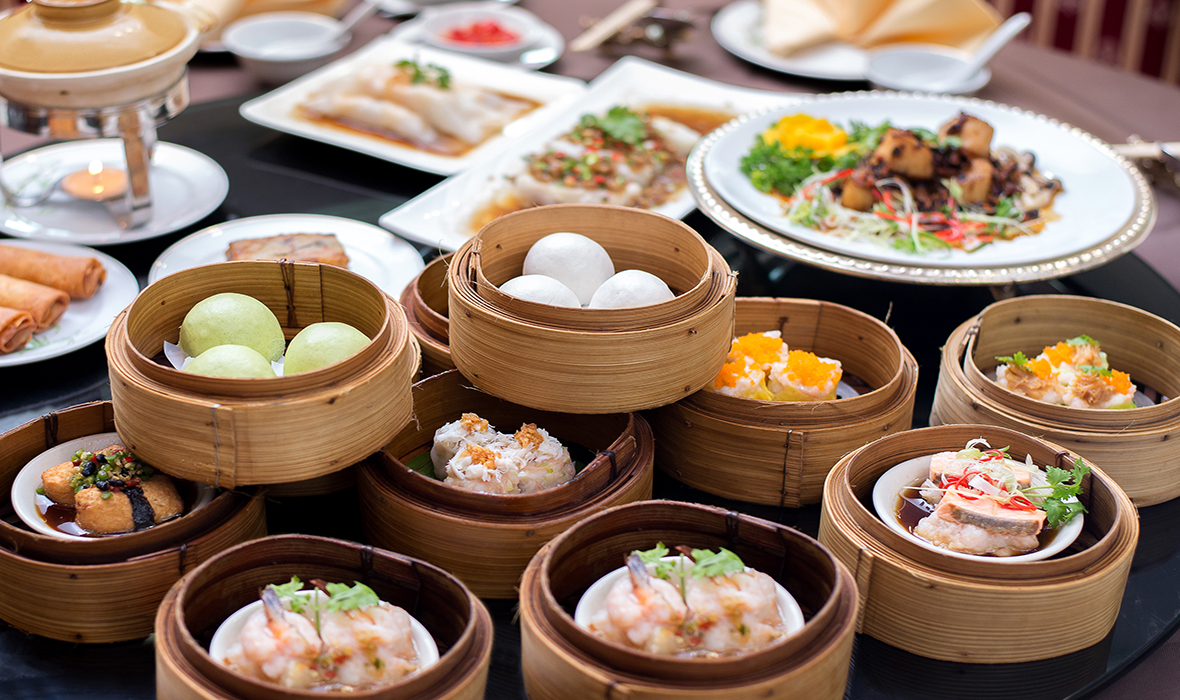 The dining in Hong Kong is some of the best in Asia, and everywhere you go you will find yourself lured by the sizzle and smell of sumptuous cuisine being freshly prepared, from local delicacies to international fare. Don't miss the chance to indulge in a Cantonese classic, make the time to sit down together for a lunch of dim sum. Hong Kong is renowned for its modern, elegant take on these simple dumplings, incorporating ingredients such as steamed lobster, accompanied by asparagus spring rolls and barbecued pork buns. For the connoisseurs in your party, the chance to enjoy a wine tasting session with one of Asia's top sommeliers is a treat and an eye-opener. Find your tastes broadened as you compare familiar vintages from California, France and Italy with newer wines from China, which are increasingly garnering attention among the world's winemakers. Ensure you don't miss a morsel of what's on offer with a whirlwind food tour of the delicious delights of Hong Kong. From the local breakfast – a freshly-baked bun with tea – move onto sweet pudding, fresh soy milk, braised goose and wanton noodle soup, in hidden eateries exclusively revealed to you by insider experts. Round things off with Michelin-starred French cuisine at the elegant Caprice restaurant at the Four Seasons.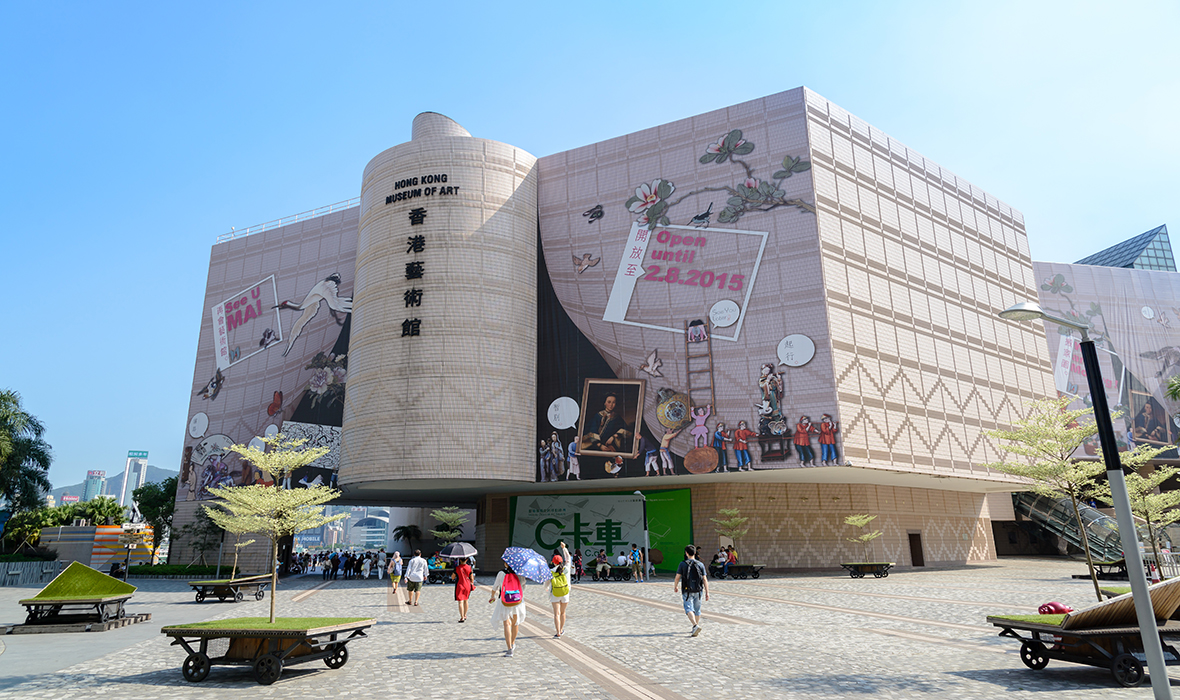 As one of the three host cities of Art Basel – the annual international gathering of the art world's leading lights – it is no surprise that Hong Kong is considered one of the top scenes in Asia for cutting edge art and design. From well established galleries to boundary-pushing collectors and pop-up spaces, the city is vibrant and thriving and the creativity almost palpable. Delve into Hong Kong's artistic treasures on a tour of all the hotspots, including the top galleries and studios, and get the inside scoop on the most talked-about exhibitions in town. From K11 – the world's first art mall – and the famous galleries of Central district, venture onto Salisbury Road in Kowloon, home to Hong Kong Cultural Centre and Hong Kong Museum of Art, and then to the newly hip art enclave of Chai Wan.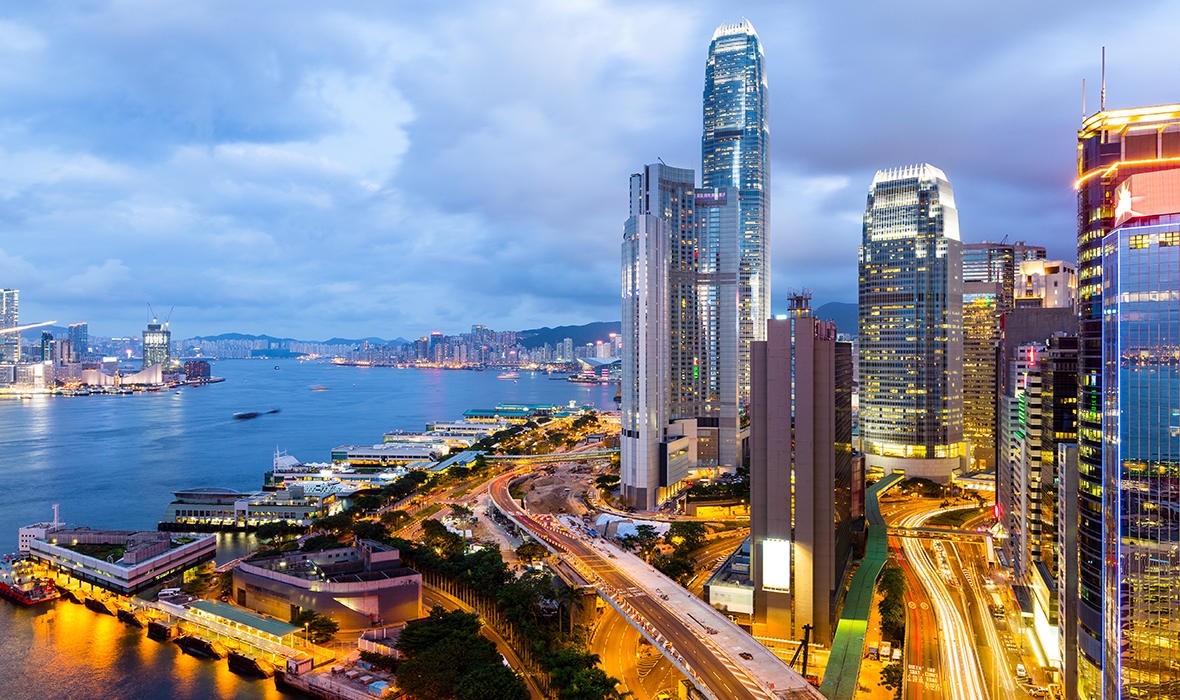 The historic wooden Chinese junk dates back centuries and has become somewhat iconic of the island. Get a view from a different angle as you step aboard your own luxurious, motorized craft to enjoy a leisurely cruise around Hong Kong and its outlying islands. Stop off on Lantau to visit the world-famous Po Lin monastery and take a stroll in its manicured gardens, or enjoy the views of the towering Buddha statue from the water, keeping an eye out for Lantau's "pink dolphins" frolicking in the waves. For an even more exhilarating exploration of Hong Kong, you and your friends simply cannot top a private helicopter tour. From the giddy heights, marvel at birds-eye views of Victoria Harbour, The Peak and the city's skyscrapers amid the South China Sea, taking in the lush, green islands that bejewel it.
Witness all the treasures of Hong Kong that are perhaps unseen by most tourists with anitinerary encompassing all its hidden gems. In just four days, you and your girlfriends will find yourselves whisked by cable car up to the towering heights of Lantau and to a charming fishing village, suspended over the water on stilts. Experience traditional culture as you venture into the New Territories where you can light joss paper at the Wishing Tree and visit the walled village of Kat Hing Wai. Get a taste for the great outdoors on a sedate ferry to Lamma island and take a beautiful nature walk. Alternatively, combine your getaway to Hong Kong with a visit to glittering Macao. Just a ferry ride away, historic cultures meet glittering glamor. You and your party will have everything at your feet, from Kum Yam temple – dedicated to the Buddhist Goddess of Mercy- to the ruins of St. Paul's Cathedral, a 16th-century baroque Portuguese basilica. Drink cocktails at sunset with views of the iconic Macao Tower and hit the town James Bond-style, gambling in the glamorous casinos of the "Monte Carlo of the Orient".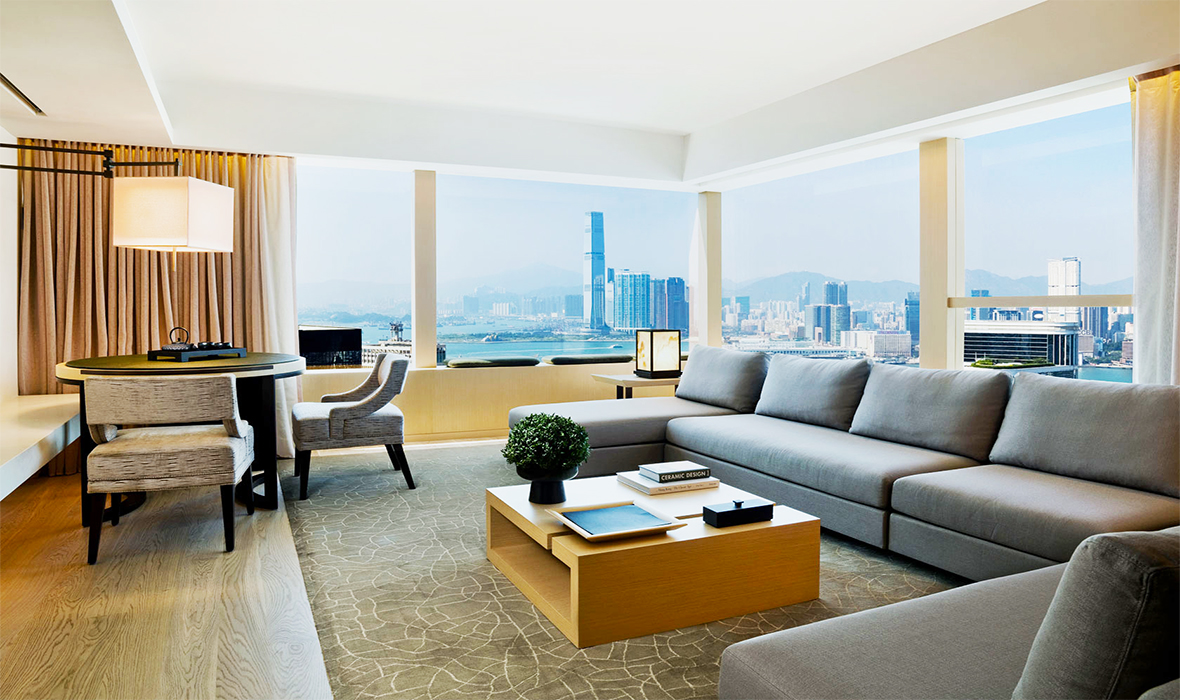 Whatever combination of activities you and your closest friends undertake, end your fun-filled days in the lap of luxury; Hong Kong's hotels are world class and you deserve the best. Andre Fu-designed Upper House is a sleek and elegant choice for those with an appreciation for beautiful lines, and a provides a sense of peace in the busy city. Enjoy thoughtful little touches in your comfortable suite including iPods with customizable playlists, and completely unwind in the limestone-clad island bathtub. Take the chance to realign your chi with a yoga class and sip cocktails with panoramas of the city in the Sky Lounge. If you are seeking something a little more classically opulent though, join the litany of stars and dignitaries who have enjoyed a stay at the iconic Peninsula Hotel in Tsim Sha Tsui. Indulge in European, Asian, and Ayurvedic treatments at the sumptuous spa and sample the delights of the hotel's eight restaurants; afternoon tea in The Lobby is an unmissable treat.