WRITTEN BY
Tyler Roney
PUBLISHED ON
June 18, 2017
LOCATION
Langkawi, Malaysia
Langkawi's travel star has been on the rise for quite some time, and given the island's ecological diversity – from mangrove forests to white sand beaches – it shows no sign of slowing. Tucked away in this popular island's nooks and crannies are some of the finest accommodation options in all of Malaysia.
The Datai for Secluded Luxury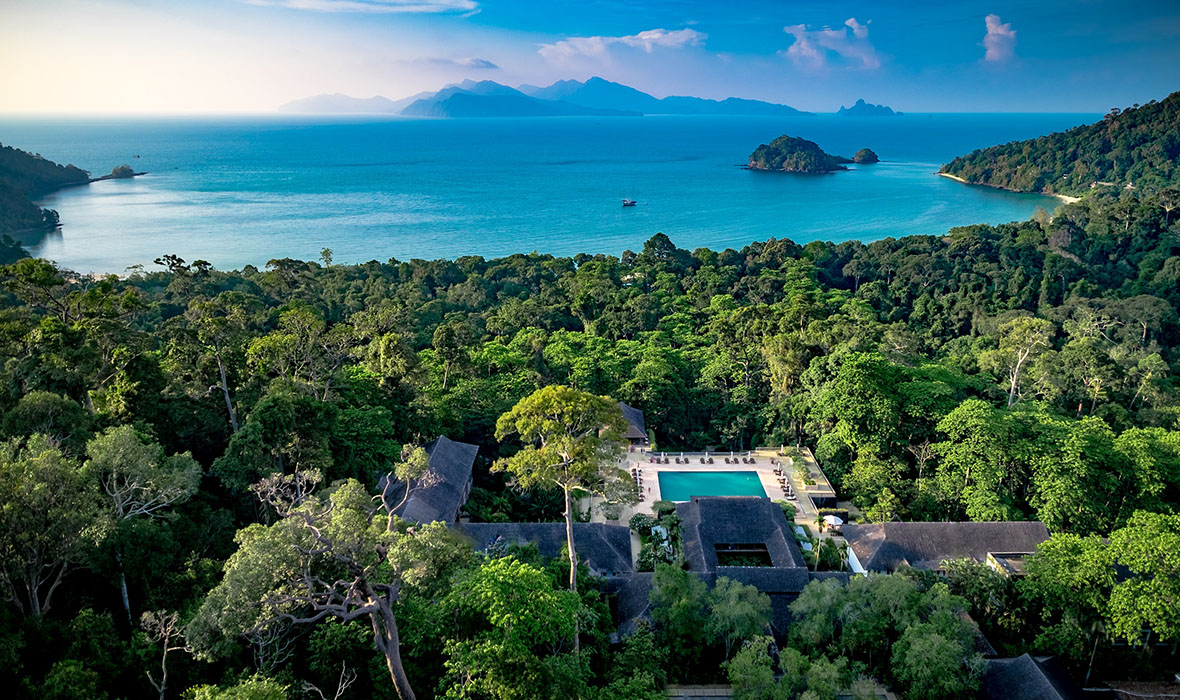 The 124 luxury rooms, suites, and villas in the dense virgin rainforest of The Datai hide guests away from the hurly burly of Langkawi. Distinct and secluded, the resort offers world-class amenities: two tennis courts, mountain-biking facilities, and an 18-hole championship golf course. The hotel hosts two swimming pools, and for travelers seeking indulgence, services inspired by indigenous Malay rituals and healing herbs beckon from private spa pavilions.
Guests can try authentic Malaysian curry served in a tropical rainforest canopy at The Datai's award-winning Gulai House, or explore a wealth of regional and international dishes at one of the resort's four on-site restaurants.
Covert beach access and ecologically-minded, award-winning architecture soften the line of the resort and its lush surroundings, rendering The Datai a must for sun seekers and nature lovers alike.
Four Seasons Langkawi for Exploring
Nestled on the white sand beaches of Tanjung Rhu and surrounded by clear water and mountainous jungle, the Four Seasons Langkawi incorporates Malay aesthetics into its signature Four Seasons style. Guests at the hotel enjoy unobstructed views of the Andaman Sea from one of the resort's 90 unique rooms, suites, and villas — some of which feature private pools, personal gardens, and partial sea views.
The Four Seasons Langkawi is for more active travelers. On land, the resort's Geopark boasts rainforest hikes, canopy walks, helicopter tours, and rock climbing. Nature lovers can track down monkeys in the thicket or keep an eye out for the island's more than 190 species of birds. On the sea there are southern island tours and cruises around the bay, and on the beach guests can jet-ski, wakeboard, or avail themselves of Malaysia's first X-Jetblades.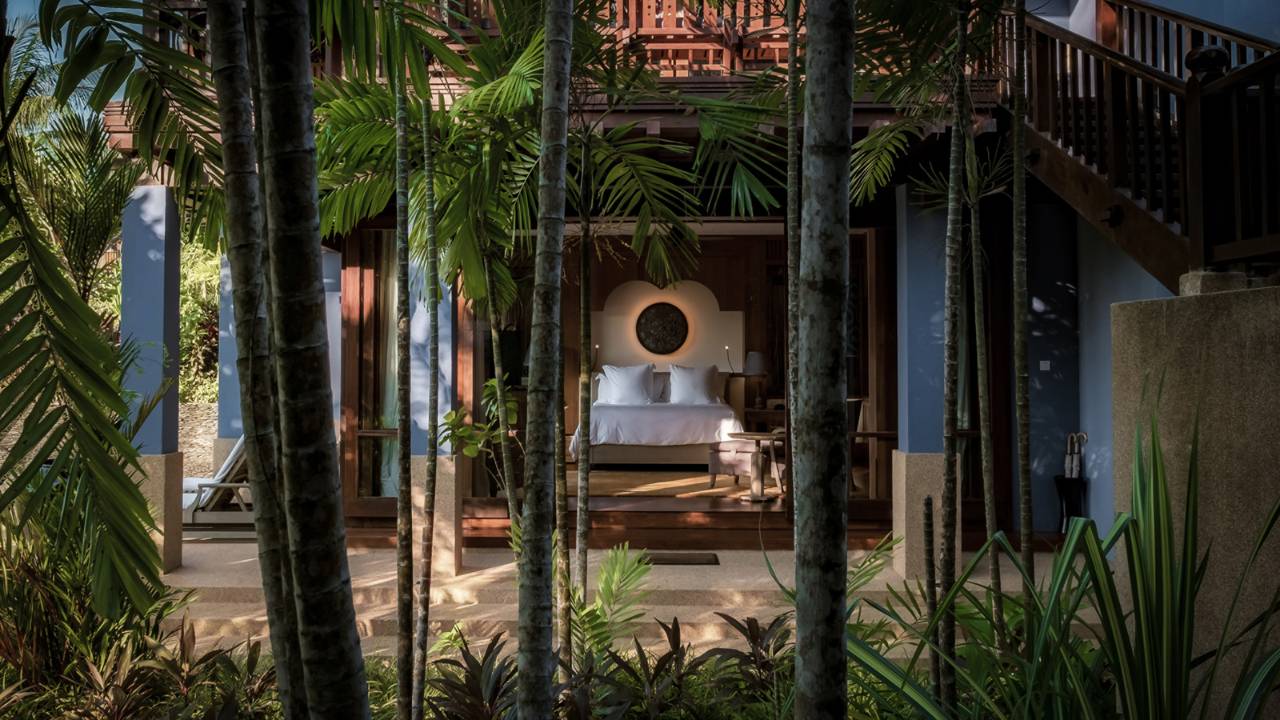 Guests can choose from three different fine-dining establishments with cuisine ranging from traditional Malaysian seafood dishes to wood-fired pizzas, or dine at the resort's Rhu Bar, which touts an extensive list of tropical cocktails and specialty malts, along with Japanese fare, a hookah menu, and exotic decor.
The New Ritz-Carlton Langkawi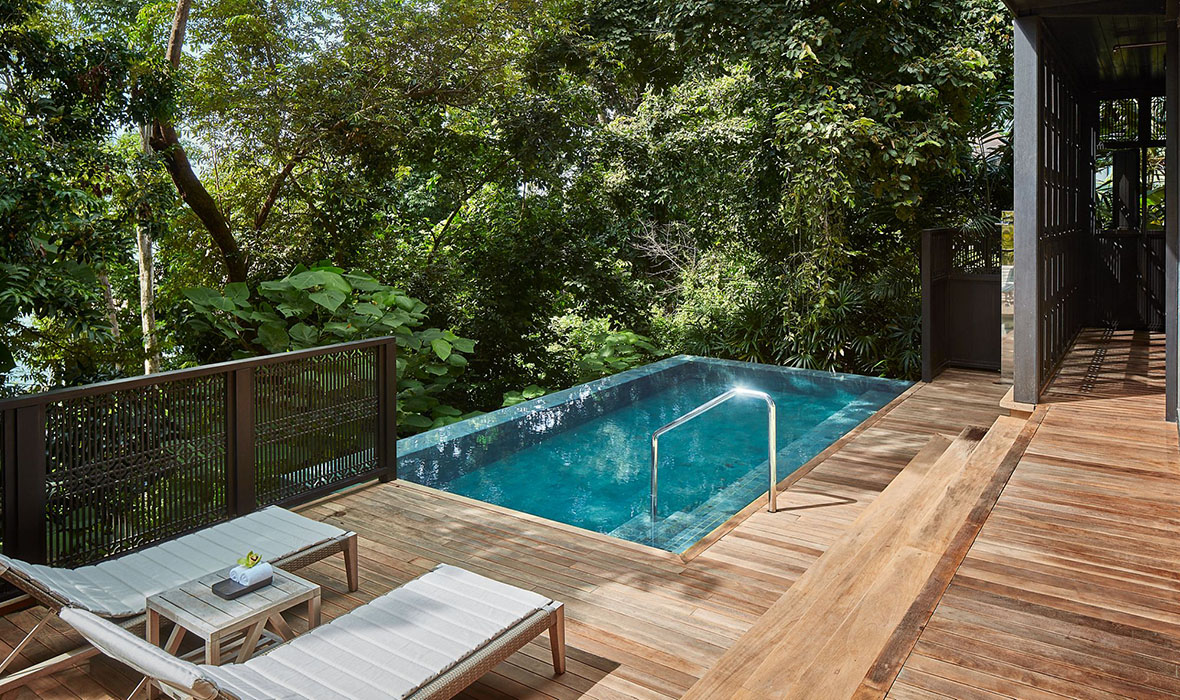 Having opened in September earlier this year, the Ritz-Carlton Langkawi is the island's newest luxury property, a rainforest resort honoring Malaysian tradition.
Contemporary architecture with indigenous decor amid ancient jungle, this brand new property hosts 90 guest rooms, suites, and villas, all offering private outdoor space and rainforest views. Villas include private pools for guests seeking an escape.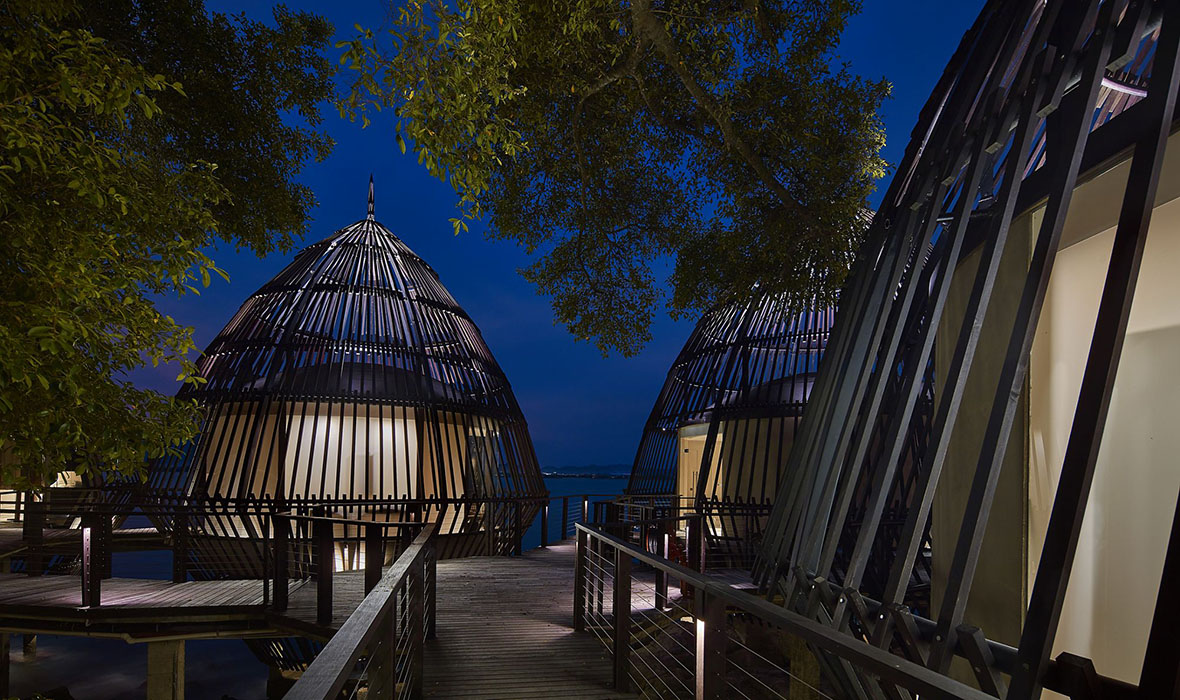 The resort features private beach access and the island's only overwater spa, which offers locally inspired treatments, sea views from every room, and a traditional Turkish bath.
The Ritz-Carlton also offers specialized cultural activities for guests, including courses in Malaysia's traditional Batik painting and tropical "mocktail" mixology – using local spices, herbs, and fruits. For those seeking adventure, an in-house naturalist leads local excursions, most notably a nighttime rainforest tour where visitors experience may capture a glimpse of nocturnal squirrels, foxes or lemurs—all of which fly through the canopy branches. Dining options at the Ritz-Carlton Langkawi include Malay, Chinese, and Indian cuisine at the Langkawi kitchen, and the view from the Hai Yan is highly recommended.