WRITTEN BY
Editorial Team
PUBLISHED ON
November 10, 2017
LOCATION
Malaysia
While much of Peninsular Malaysia is covered in palm oil and rapid development, the rich seas are filled with life, activities, and luxury resorts. Whether you get there by boat or by seaplane, on Malaysia's islands the weather's always better, the food is always richer, and life is, put simply, better.
Whether one is ready to set down for a long-haul, single-island holiday or ready to strap in for jungle treks and some of the planet's finest dive sites, Malaysia has an island to match.
Pulau Pangkor for the Resort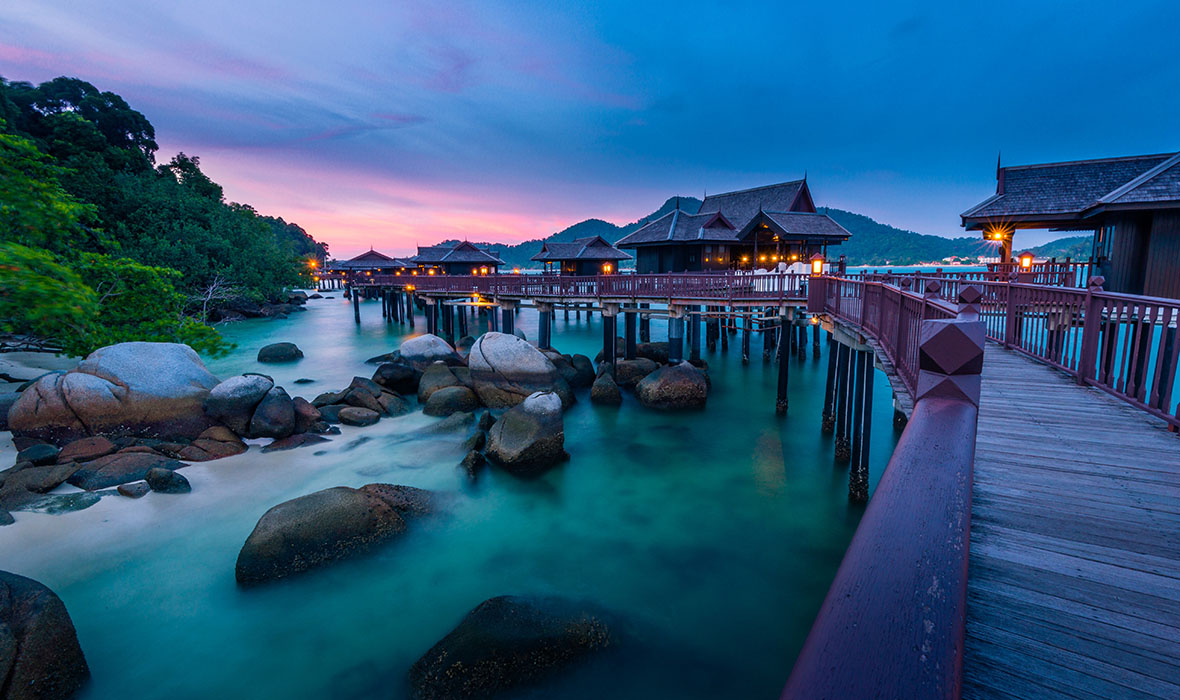 Pangkor Laut is one of the most expensive resorts in Malaysia – and it's easy to see why. Voted one of the top hotels in Asia by Conde Nast Traveler's Reader's Travel Awards, Pangkor Laut is the epitome of luxury. This singularly impressive resort is set along the Straits of Malacca – an island that features snorkeling, diving, jungle trekking, and the usual island paradise activities.
The unobtrusive wooden buildings blend into the forest, with accommodations in the hills, in the garden, by the sea, on the sea, and the king of rooms: the Pavarotti Suite, named for the opera singer who was a great fan of the resort.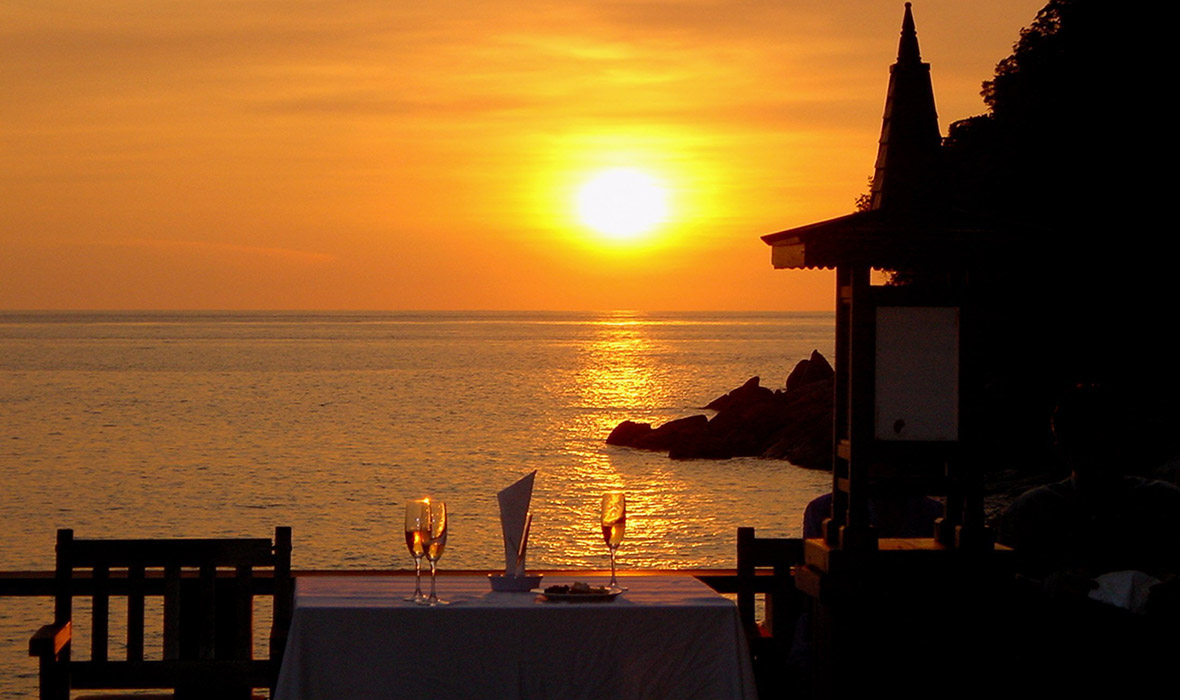 As to wildlife, travelers will find long-tailed macaques and oriental pied hornbills perching in the branches above. That said, this is very much a resort for chilling out rather than bounding about on excursions.
For food, visitors are spoiled for choice: Fisherman's Cove, Chapman's Bar, The Straits, or private dining experiences on the beach. The resort's fine dining reputation comes from Chef Lim Fang Tat (Uncle Lim) who joined in 1985 and heads the resort's premier dining experience at Uncle Lim's Kitchen.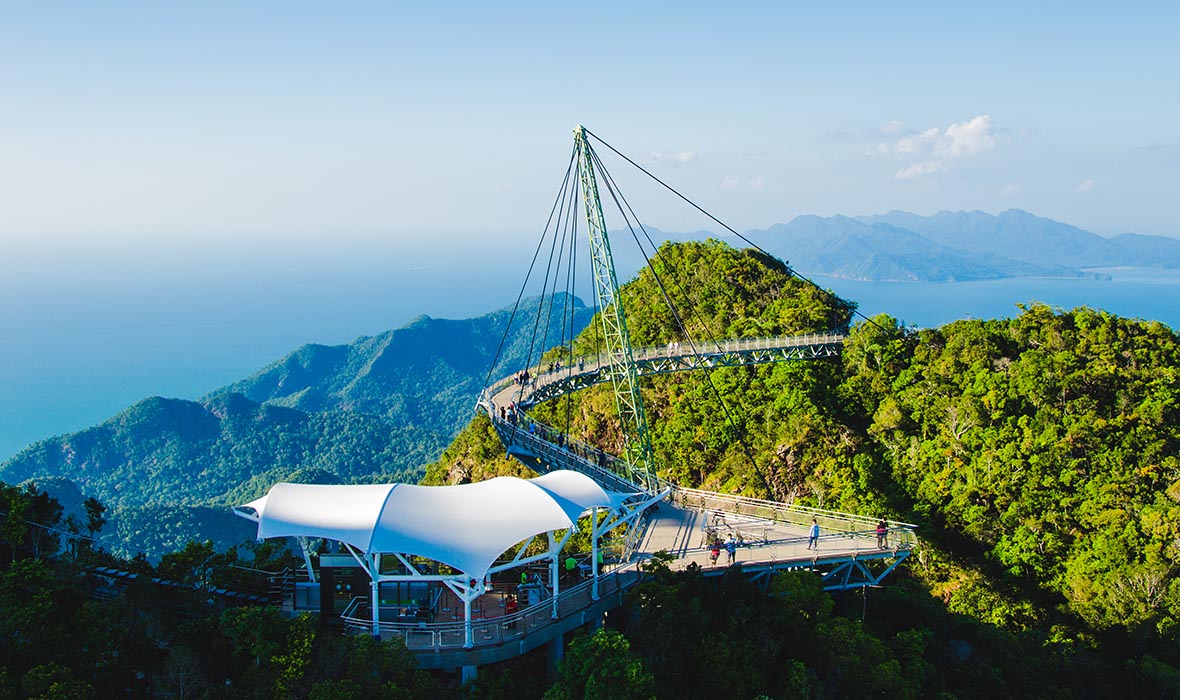 Among an archipelago of more than 100 islands on the west coast of Malaysia, Langkawi stands out as the Jewel of Kedah, and, with endless activities from snorkeling and hiking to jetskis and mangrove cruises, it makes for an excellent family getaway. Unlike many Southeast Asian beach holidays, Langkawi is quiet, kid-friendly, and easy to navigate.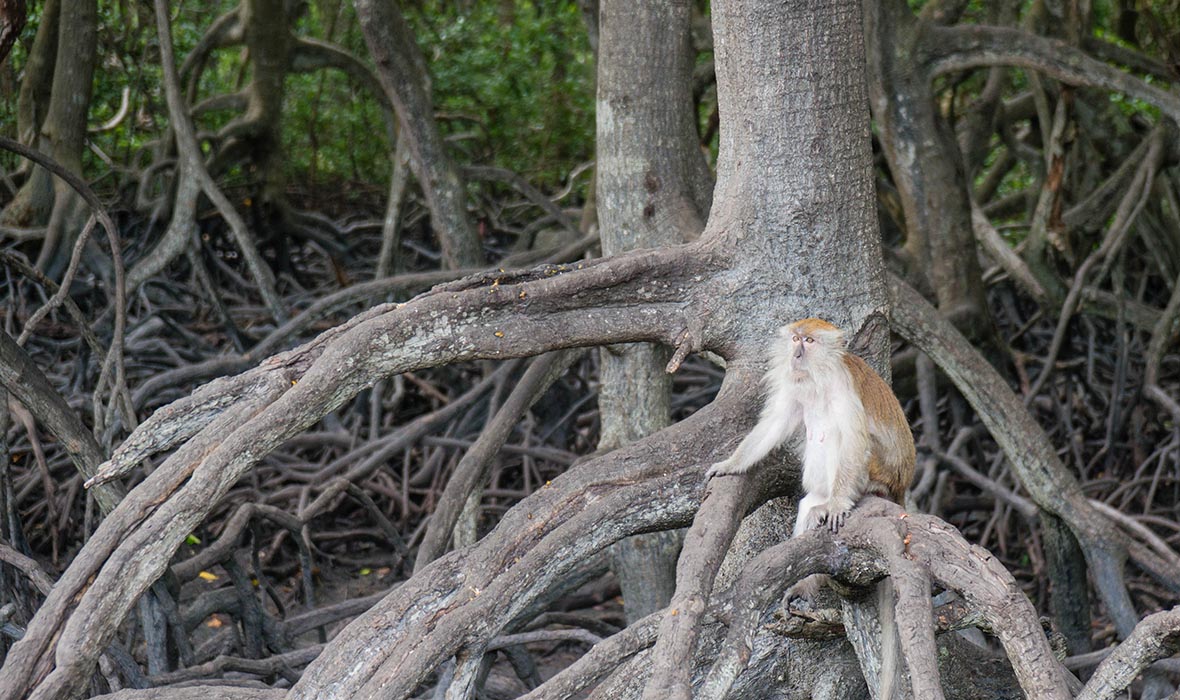 Ascents to Mount Mat Cincang – the second-tallest mountain in Langkawi – feature tropical rainforests, the Telaga Tujuh (Seven Wells) Waterfalls, and vistas of the vast Indian Ocean. Upon reaching the top, adventurous explorers can cross the bent, single-pylon sky bridge which hangs more than 300 feet above ground for a free-floating, heart-racing experience.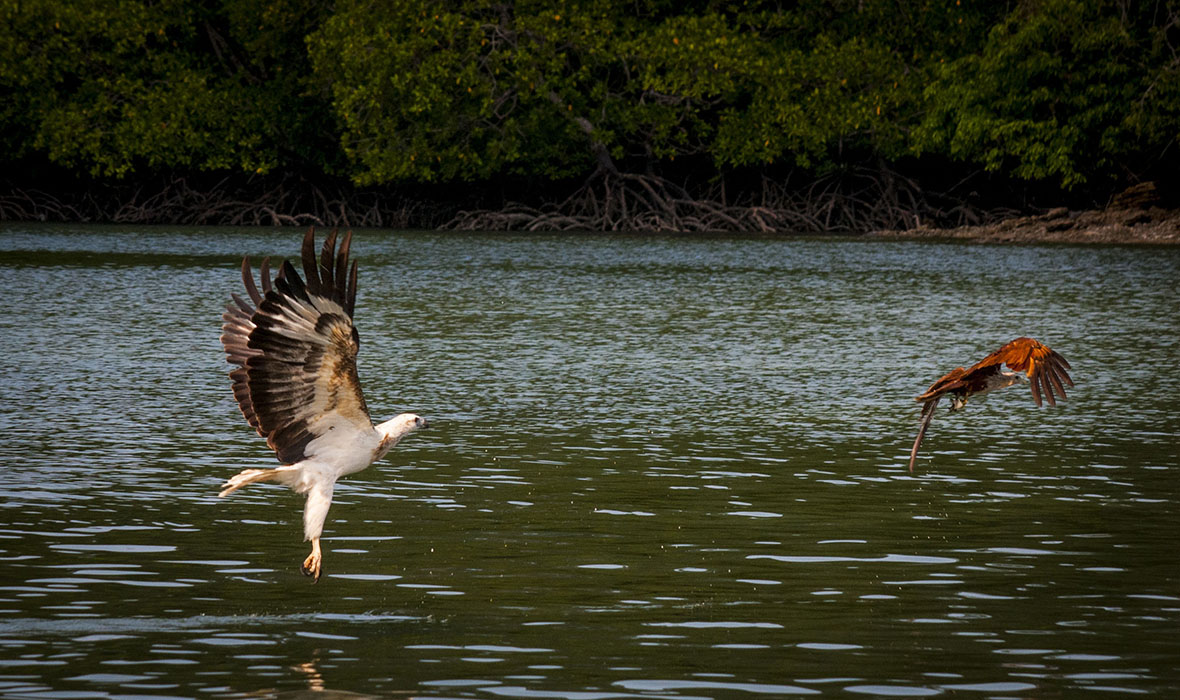 Ground-level activities include trekking through the lush jungles and cruising along the coastal mangrove forest of the Kilim Geoforest Park. Wild eagles feature throughout the mangrove tours, and it's very easy to catch them in the act of hunting. A stop at a fish farm along the way allows travelers to feed fish – including a stingray. For younger children there is the Underwater World of Langkawi, which features more than 200 species of fresh and saltwater aquatic life in Malaysia's largest aquarium.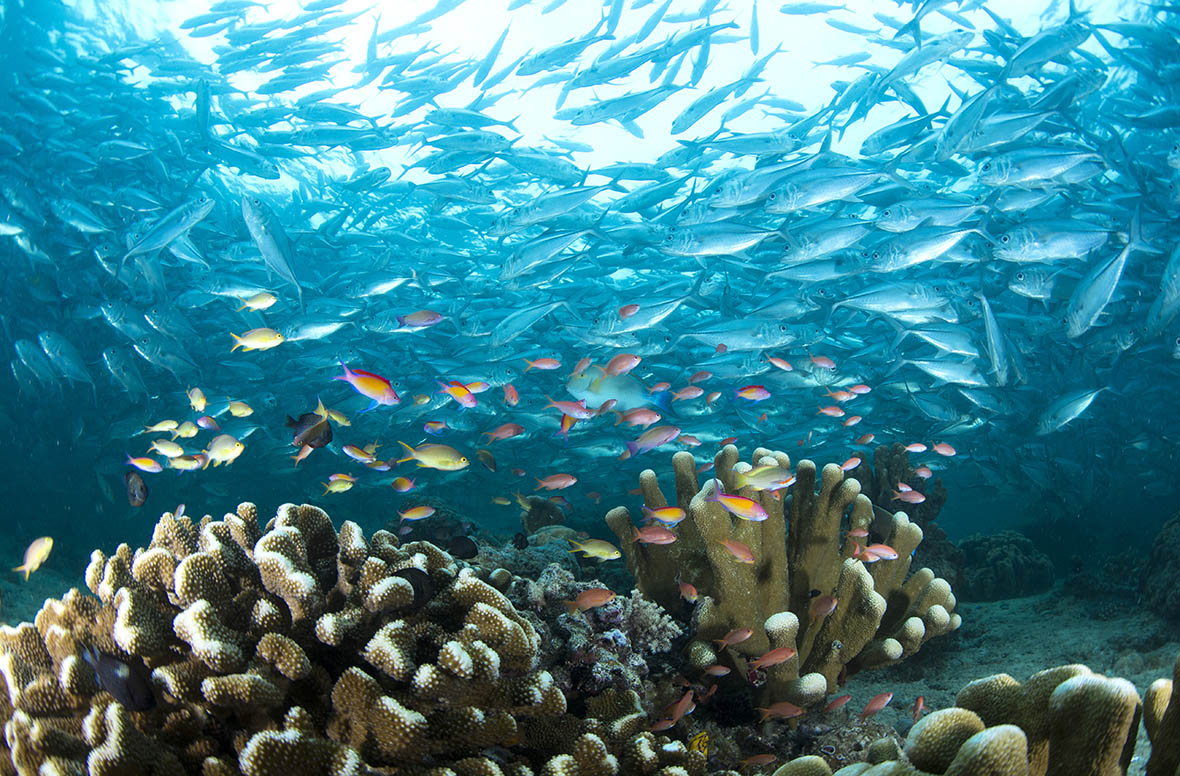 Sipadan is one of the top dive destinations in the world and indisputably the most famous scuba destination in Malaysia – formed by living corals growing atop a volcanic core
At the head of the Indo-Pacific basin, Sipadan is 2,000 feet above sea level, but below the water it is home to one of the world's richest marine habitats with more than 3,000 species of fish and hundreds of corals.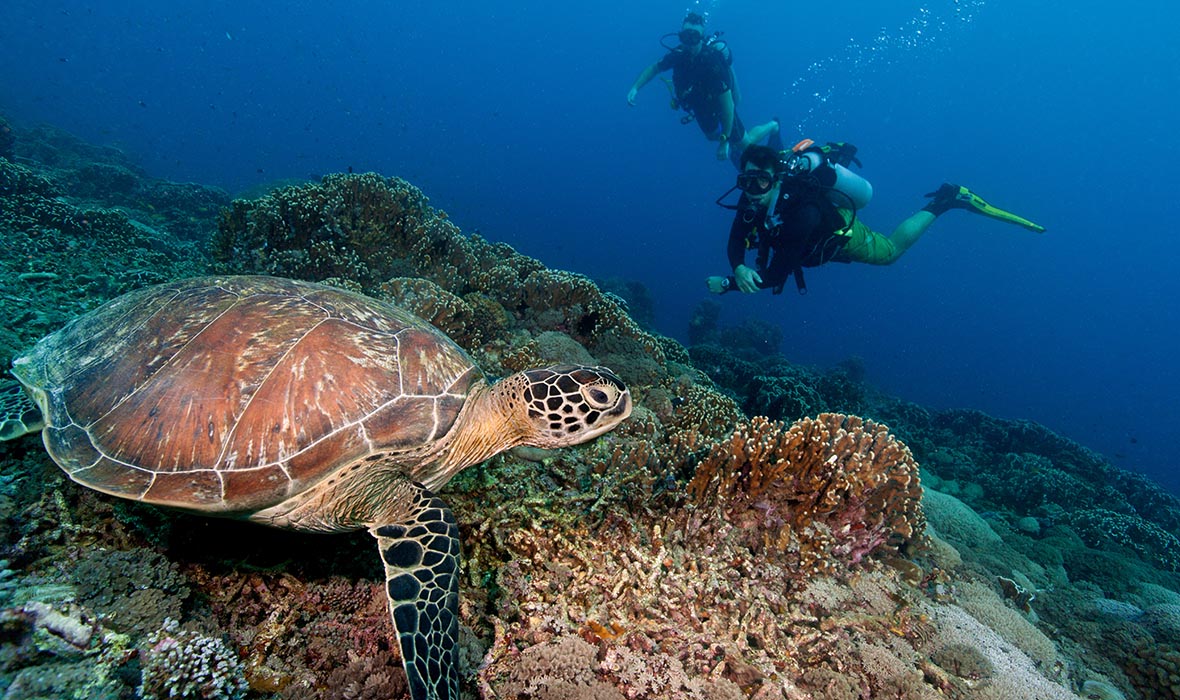 As there is no low real low season, diving is found year-round with the best conditions between April and December, especially during July and August, when visibility is known to be up to 165 feet. A high concentration of green and hawksbill turtles nest between April and September. Divers should be prepared to be engulfed in a swirling vortex of blacktail barracuda and huge schools of bigeye trevally.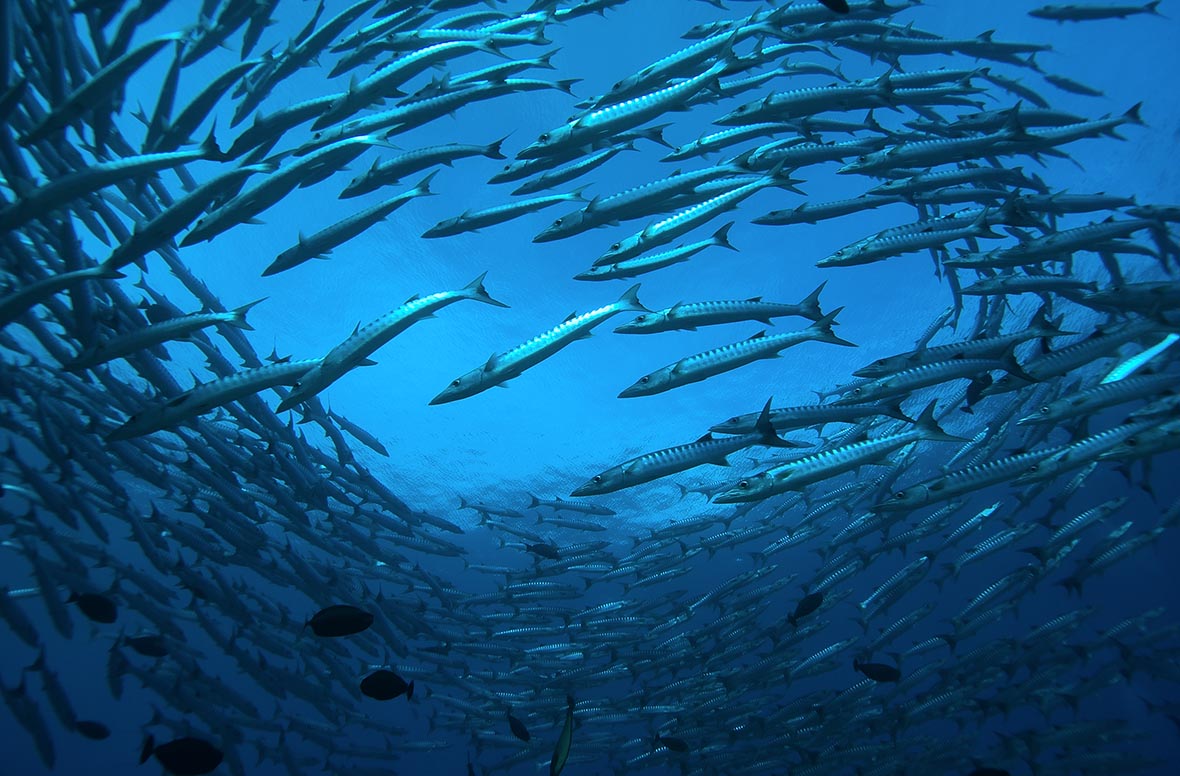 In order to preserve the environment, resorts have been shut down on Sipadan itself, but travelers can stay on the neighboring islands Mabul and Kapalai. The waters surrounding the island are limited to 120 dives per day, so it's imperative that dives are booked beforehand. No night dives are permitted.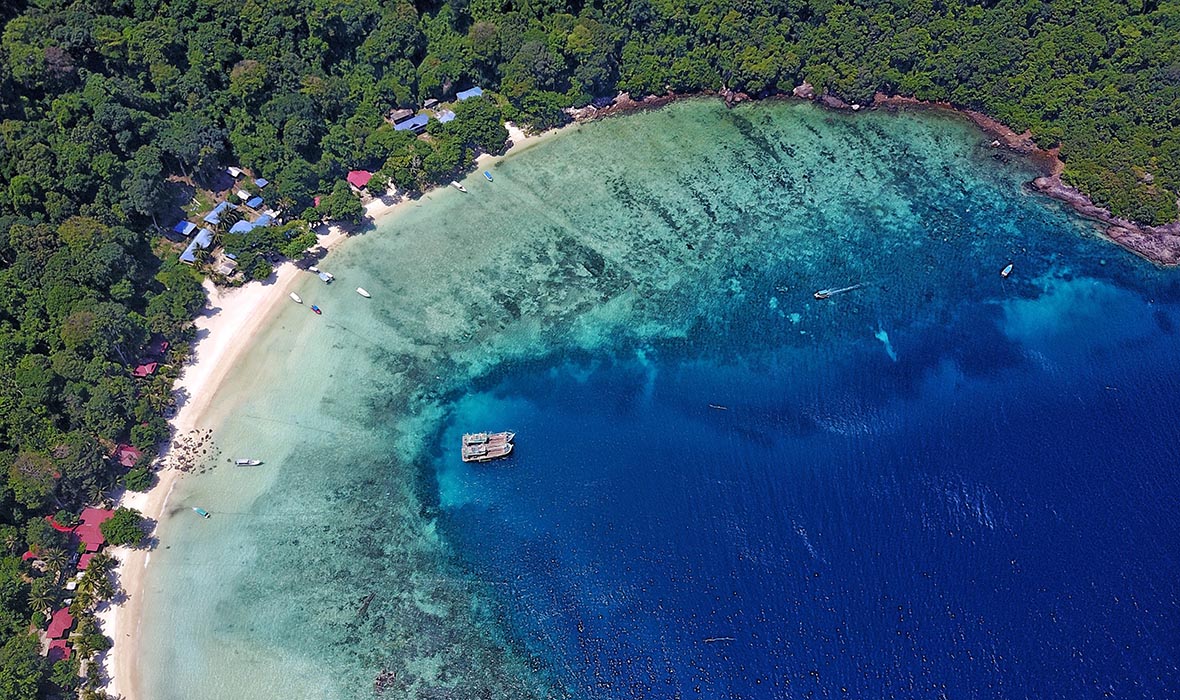 Pulau Tenggol is ideal for a quiet retreat away from the city. As it's such a small island, it's more of a checkpoint than a holiday destination, but Tenggol makes for a formidable stop on a larger trip. One of the lesser visited islands, Tenggol only has three resorts of note.
The roughly two-square-mile island might be quiet on land, but under the sea it's a different story. Recommended for experienced divers certified to Advanced Open Water and above, the strong current shields the indefatigable aquatics from amateur divers.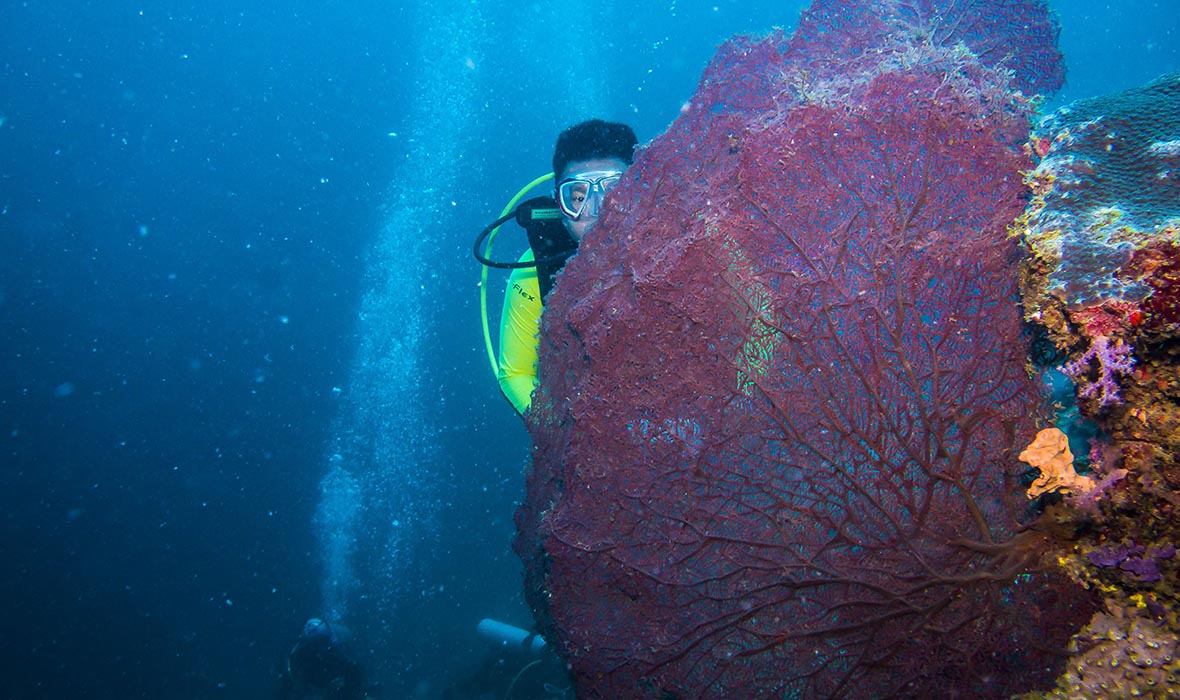 With more 20 dive sites – including wreck, deep sea, and night dives – hard and soft coral formations grow around the nearby reefs, and curious hermit crabs scuttle along the shore. Between August and October, endangered whale sharks migrate to this marine sanctuary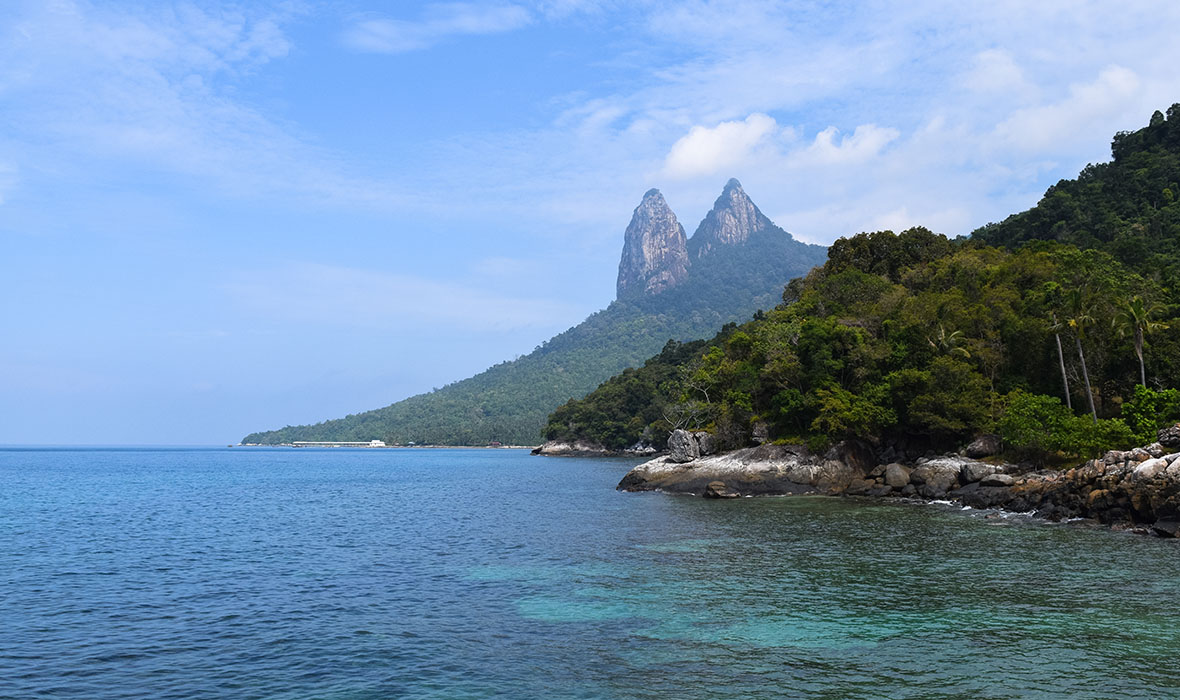 Tioman is found in the Mersin Marine Park: more than 12 miles of unspoiled sand, sea, and dense jungle. Jungle treks range from 20 minutes to 48 hours, depending on your level of physical fitness and determination, and usually go village to village following a power line. No guide is necessary unless travelers decide to go on the longer hike to Gunung Kajang.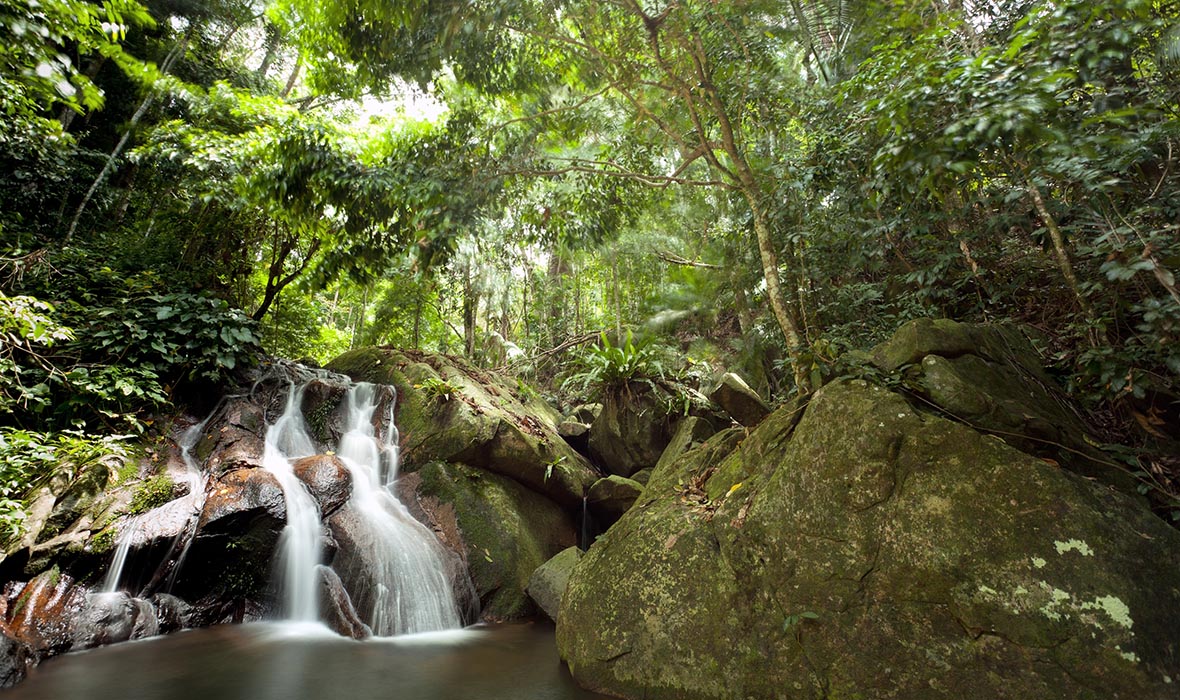 Life is so rich around Tioman that dive gear isn't necessary to see the abundant sea creatures. Snorkeling can be arranged by resorts via speedboats or seaboats to neighboring beaches and small uninhabited islands such as Pulau Tulai and Renggis Island. Air Batang has reefs awash with colorful coral and fish, and the shallow water makes it perfect for snorkeling.  Travelers should be warned, however, that monsoon season approaches during November to February, so most resorts close and planned ferry services are often canceled.