Example Itinerary
Exploring Sarawak
Step off the beaten path and discover a remote culture when you take this nine-day Exploring Sarawak trip. Chat and stay with local tribespeople in rarely-visited areas, untouched by the modern world. Stroll through the rainforest and enjoy Borneo's natural beauty. Step back in time as you travel to Kuching, Batang Ai and Bario.
This itinerary is an example. It's designed to inspire you and provide you with thoughtfully curated ideas. You can choose to do this exact itinerary or completely personalize it. All trips are 100% bespoke.
Highlights
• Kuching: The best introduction to Borneo is with a sightseeing tour of Kuching, visiting sites such as the Sarawak Cultural Village and the Ethnology Museum, plus the city's quirky cat statues.
• Orangutans: Batang Ai National Park has the highest density of organutans in Central Borneo, making it the perfect place to explore the rainforest, encounter organutans in the wild and learn about eco-tourism.
• Indigenous Bornean Cultures: Your hosts include members of the Kelabit community, a former headhunting tribe now known for their friendliness and hospitality; and the Bidayu, known for their traditional longhouses.
Day-by-Day
Day 1
Kuching
Fly into ancient Kuching, a quaint city resting along the banks of the Sarawak River in Borneo's North West. The city was once the stomping grounds of powerful sultans. Connect through either Kuala Lumpur or Singapore. Rest up for a big day of exploring at the luxurious Hilton Kuching.
Day 2
Kuching
Immerse yourself in traditional life upon visiting the Sarawak Cultural Village. The area is known as a "living museum." View traditional life as the village and its 150 inhabitants continue life as if time were stood still. Explore Borneo's most sophisticated city's artistic side. Visit the quirky Cat Statues spotting the urban landscape. The Ethnology Museum has two colonial cannons outside the building - reminiscent of past times. The museum contains a rich collection of indigenous cultures. Return to the Hilton Kuching this evening to relax.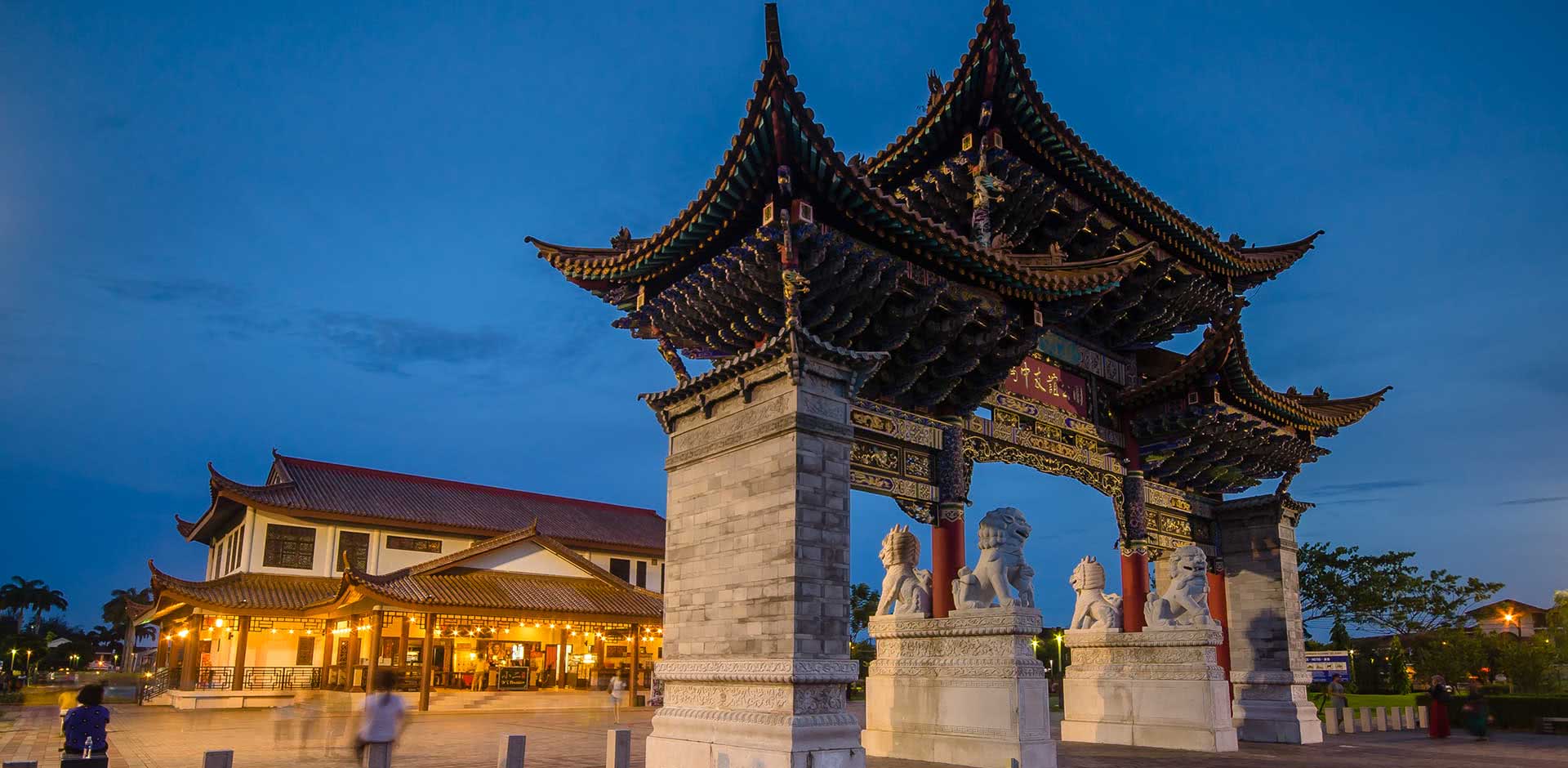 Day 3
Kuching
Discover Borneo's ancient way of life as you visit Anah Rais - a traditional village welcoming to outsiders. Explore a Bidayuh longhouse - where nearly 1,400 people live in one extraordinarily long house. Here, you will see the integration of modern times - some parts of the longhouse even have a satellite dish. The villagers don't pay special mind to the tourists and actually go about their everyday lives. It's a fascinating combination of traditional life and modern times. Return to the Hilton Kuching to unwind for the night.
Day 4
Batang Ai
A 3-4 hour drive and then boat ride will take you to Batang Ai National Park, known to have the highest orangutan population density in Central Borneo. Enjoy a peek into a rare culture, yet still find yourself in utmost comfort when you stay at the Batang Ai Longhouse Resort. The hotel is fashioned into the rustic style of traditional native Borneo design. The rooms are either in longhouse-style or a duplex suite. Batang Ai is the perfect location for relaxing and learning about Bornean culture. The resort sits two hours outside the National Park.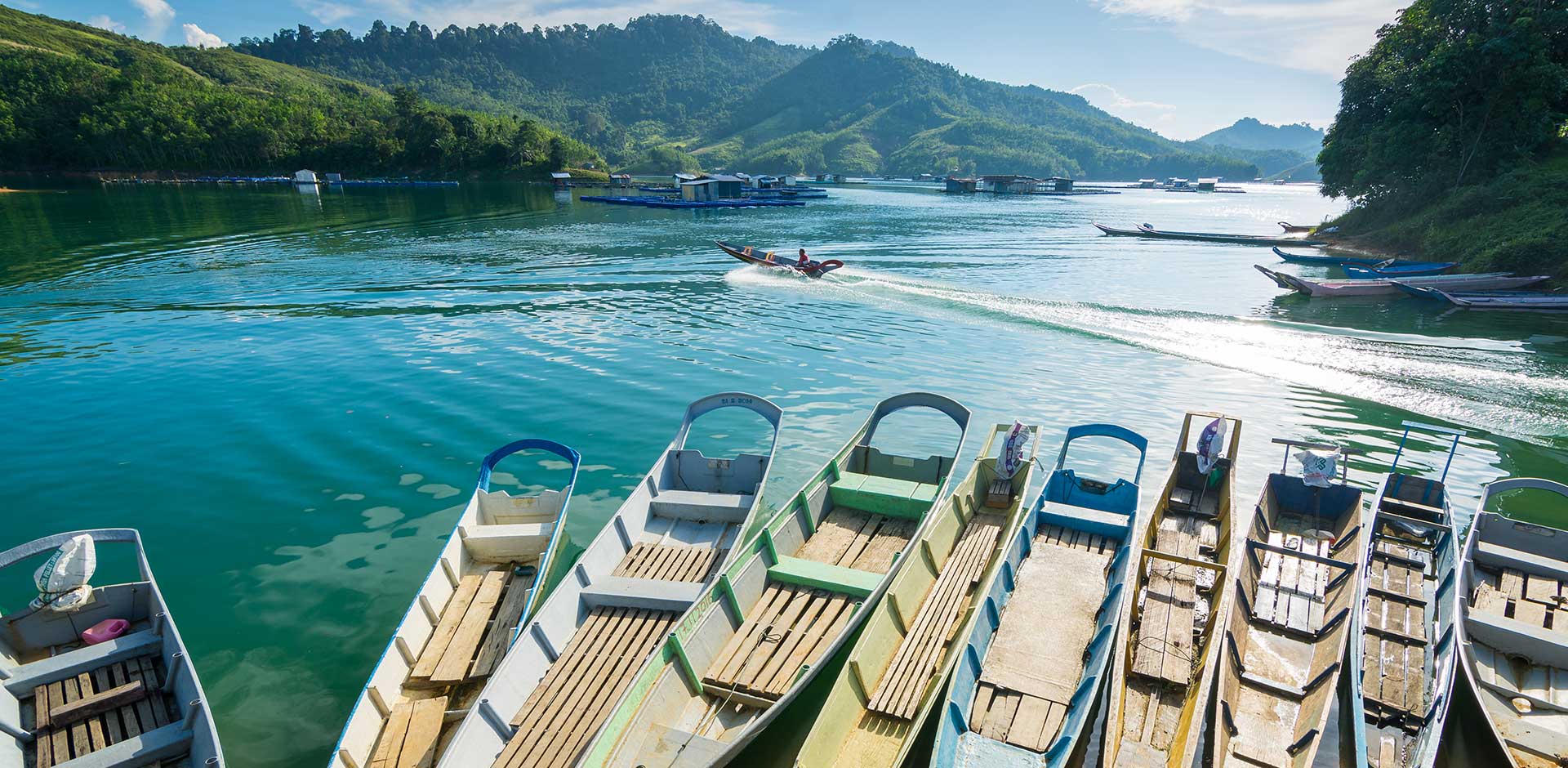 Day 5
Batang Ai
Learn about sustainable eco-tourism at your resort before heading into the park. There are five trails in the park, taking guests through dipterocarp forest, active shifting cultivation areas, and scattered ancient burial grounds. You will be accompanied by a park ranger at all times.You have the option to take a two-hour boat ride to explore the natural beauty of Borneo's rainforest. Return to the Batang Ai for the evening.
Day 6
Miri
Travel back to Kuching and take a short flight to Miri. It's a bit of a journey, but well worth the reward as tomorrow you travel into Bario - a remote village located in the heart of the Kelabit Highlands.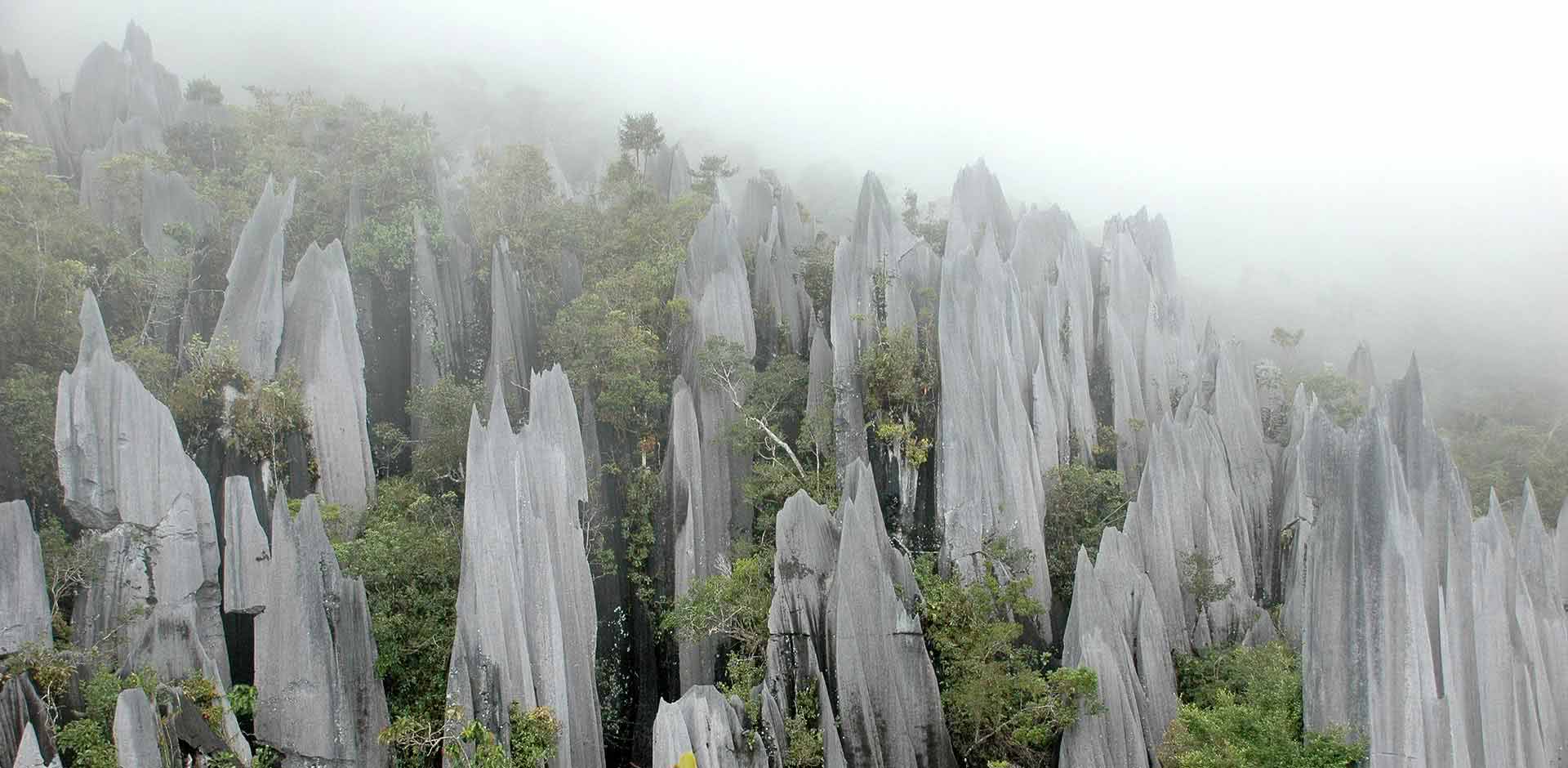 Day 7
Bario
Explore your remote location as you chat with the local Kelabit people. Here, there are few roads, the area is at a high elevation, and the river has high rapids - these barriers prevent many from making the journey here, and thus, the tribe remains relatively unaffected by the rapidly-evolving outside world. The tribespeople are very welcoming to new people. You will gain a rare cultural insight not available to many travelers. Stay with the local people in a homestay. They will welcome you as one of the family.
Day 8
Bario
Learn about your hosts' past. The tribe was once known for their headhunting raids. The practice proved one's courage. This was also used as a revenge tactic, but it was surprisingly not used as a war tactic. Have no fear though as the tribe is now known for their friendliness and hospitality. Traipse through the highlands, exploring the beautiful landscape in pure isolation. Return back to your homestay to enjoy a meal and conversation with your hosts.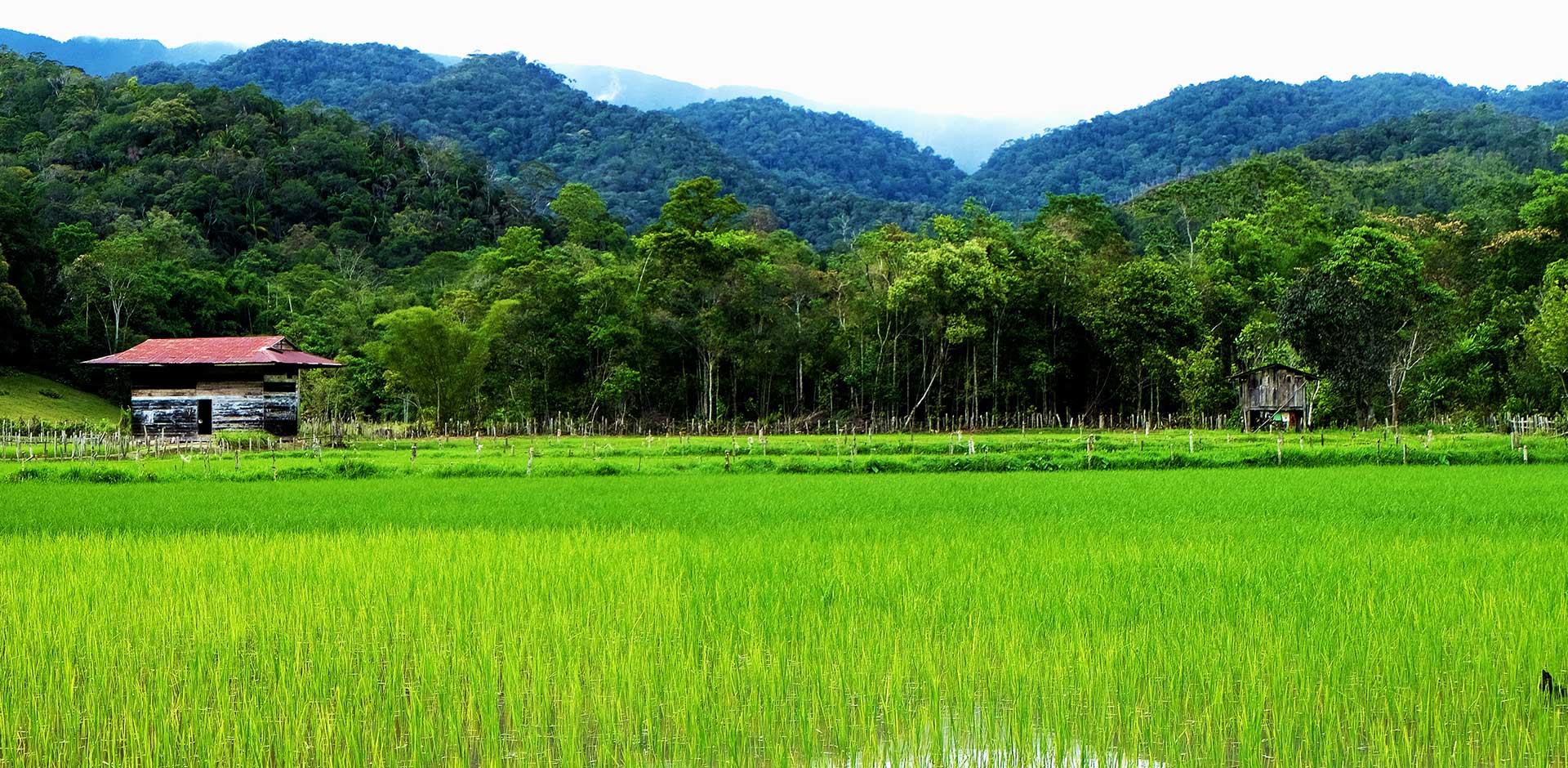 Day 9
Departure
Say goodbye to your friendly hosts as you travel onward. You have the option to fly to Miri and onward to either Kuala Lumpur or Kota Kinabalu. You may choose to spend some time relaxing on the gorgeous beaches or head home.
TERMS AND CONDITIONS
Price is based on double or twin hotel room occupancy and includes accommodation, transfers, car/driver, English-speaking guide, activities and entrance fees, breakfasts and some casual lunches while touring. Flights and optional special activities will be quoted separately. Most personal expenses, including dinners, alcoholic beverages, spa treatments and gratuities can be paid on the spot while traveling. Prices may vary depending on season, choice of accommodation and other factors.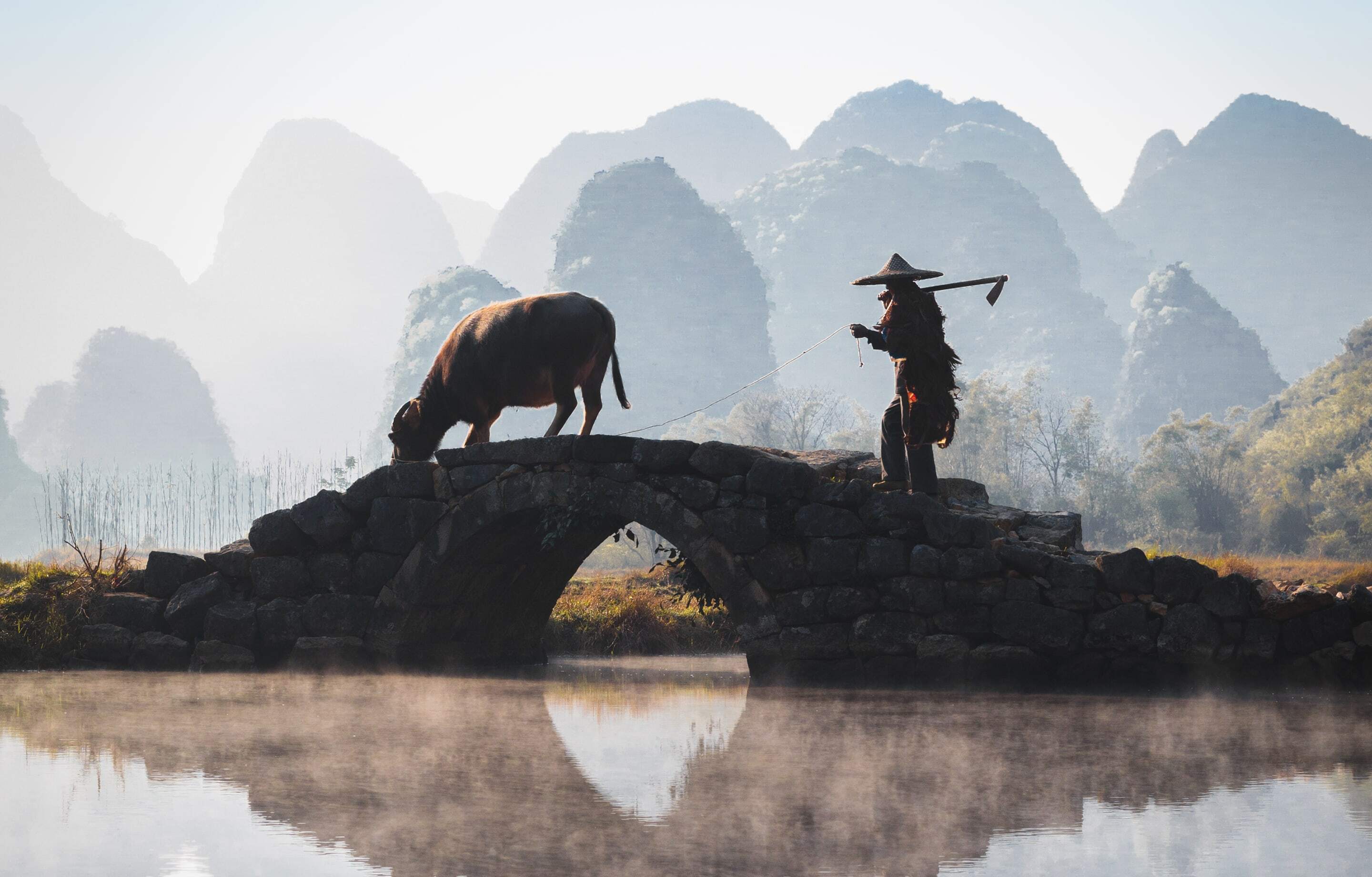 Why Remote Lands?
Exclusively Asia
With Remote Lands you'll travel with people who have made Asia the solitary focus of their own lifelong adventure. As our guest, you'll discover Asia on a journey that is completely, authentically your own, adapted from our own remarkable experiences and adventures over the years.
With Remote Lands you'll travel with people who have made Asia the solitary focus of their own lifelong adventure. As our guest, in the continent that our north American founders Catherine and Jay have adored and explored for decades, you'll discover Asia on a journey that is completely, authentically your own, adapted from our own remarkable experiences and adventures over the years.
Travelogues
An Asia-focused magazine brought to you by Remote Lands – a platform for adventure, luxury, and authenticity from experts and explorers around the continent.
What Others Say
Here is a small selection of the kind words our guests have said about us, as well as features by journalists and travel writers.
From the moment I happened upon the REMOTE LANDS website over a year ago, browsed the options, I knew that this would be well worth it. The entire staff is nothing less than professional with service that made us feel like royals.
This was truly the trip of a lifetime. Magical destinations, the most luxurious hotels in the world, and the most wonderful travel companions we could've wished for. We were treated like family everywhere we went and we have 14 new best friends.
We have used some of the top rated travel specialists all over the world and, without question, Catherine Heald and Remote Lands are at the very top of the list!