WRITTEN BY
Editor, Travelogues
PUBLISHED
October 17, 2017
LOCATION
Hong Kong
Hong Kong is known throughout Asia and the world for three things: business, shopping, and nightlife. A paradise for those who abide by the "work hard, play harder" mentality, the city transforms from a business hub by day to a hedonistic melting pot of VIP lounges and screeching karaoke bars by night.
Whether visitors prefer to take in the glimmering nightscape from a ritzy Kowloon rooftop bar, mingle with the glitterati in Lan Kwai Fong, or toss peanut shells on the floor of a relaxed local hangout, Hong Kong caters to all tastes.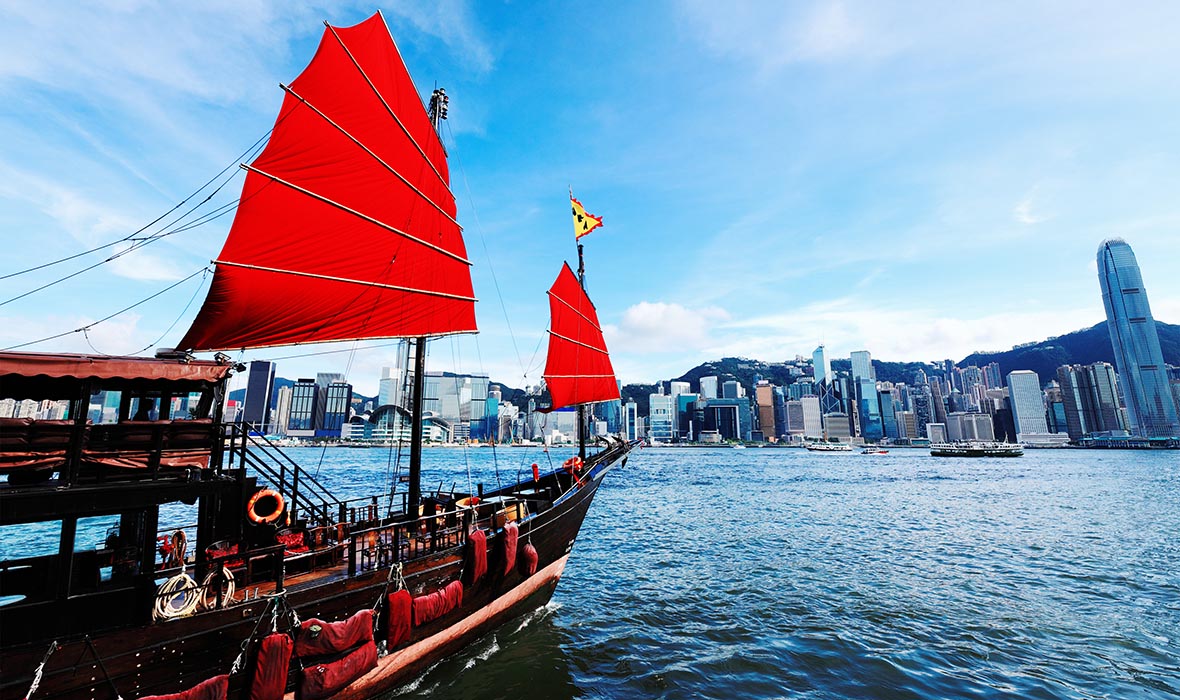 The Aqua Luna offers a relaxing 45-minute harbor cruise where visiting VIPs will have a front-row seat to the Symphony of Lights. There are four convenient hop-on-hop-off points along both sides of the harbor, making it the perfect first course before launching into Hong Kong's nightlife.
The harbor cruise is not the only way to watch the world's largest permanent light and sound show; visitors can also catch the Symphony of Lights (which begins at 8 p.m.) from the banks of the Tsim Sha Tsui strip. For those in search of a more comfortable seat, Felix on The Peninsula's 28th floor has plenty.
Patrons can watch as the city bursts to life while enjoying the classy, minimalist interiors and imaginative cocktails until the early hours at The Bar with pianist Jimmy Alegre.
Just a short walk from The Peninsula is Eyebar, with its impressive ceilings and large windows. The crisp, refreshing mojitos are second only to the opportunity to zoom in on the cityscape from a telescope.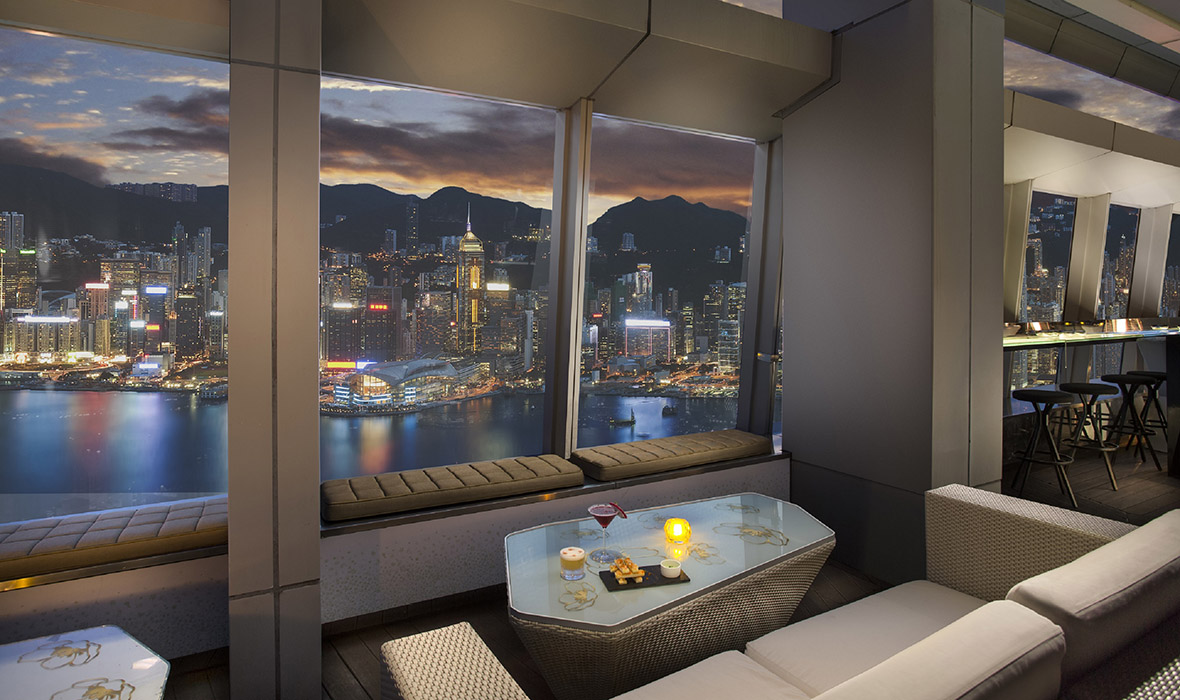 Ozone rises above it all – literally – on the 118th floor of the Ritz Carlton on the other side of Kowloon. Its sometimes contested status as the highest bar in the world entices thousands of Hong Kong visitors inside, but it's the inventive cocktails and chic blue-hued interiors that keep them there.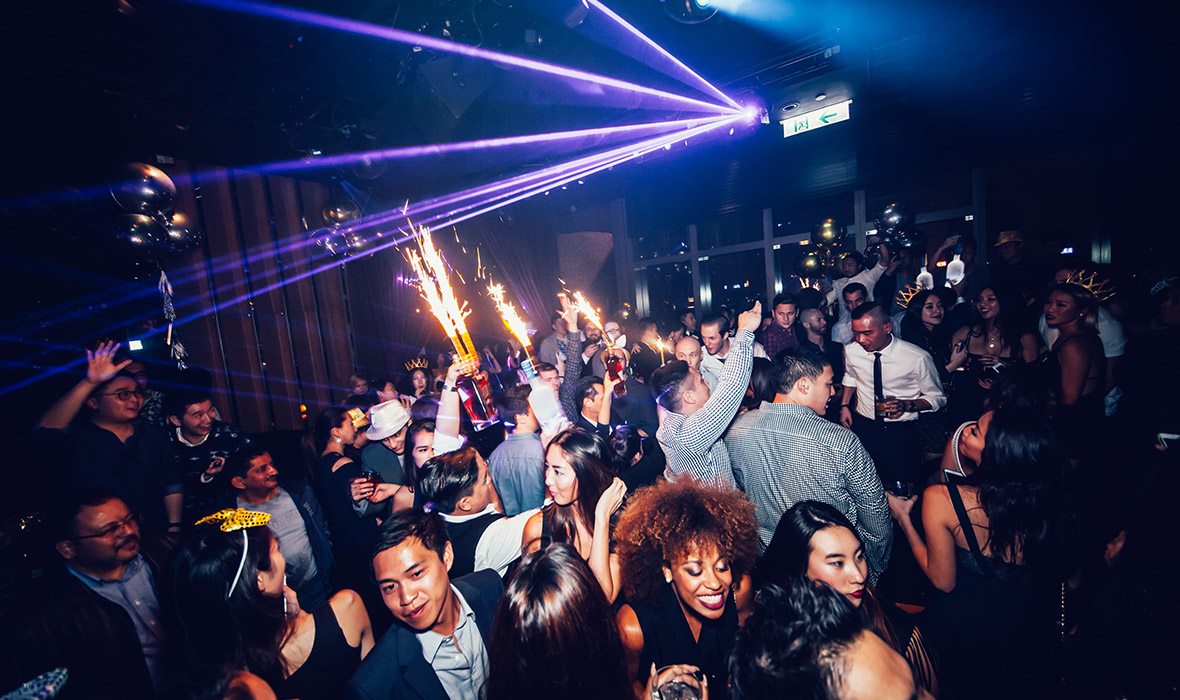 For those in the mood for live tunes, The Wanch is located just a few blocks down on the same strip. This unpretentious venue has remained the center of Hong Kong's music scene since opening in 1987. Those looking for a more upscale night can head over to Lan Kwai Fong – the heart of the city's nightlife – to Hard Rock Cafe. If it sounds like a cliché recommendation, locals will confirm that this rock 'n roll chain has some stellar live bands at its Hong Kong branch.
Jazz fans will want Ned Kelly's Last Stand, and more dance heavy crowds will want Insomnia. Club kids, however, will want to check out Dragon-I and Volar, who recently hosted Talib Kweli.
There's much more to Lan Kwai Fong than music. Known as one of the city's loudest and liveliest hangouts, this small square of streets in Central is where most nightcrawlers like to revel. A short walk up D'Aguilar street from Hard Rock is Stormies. Popular with the young and young-at-heart, the Stormies crowd often spills out onto the streets, where their famous Jell-O shots are served in giant syringes. Next door at Volar, the state-of-the-art lighting system and acoustics set the stage for some of Hong Kong's finest house and hip-hop acts.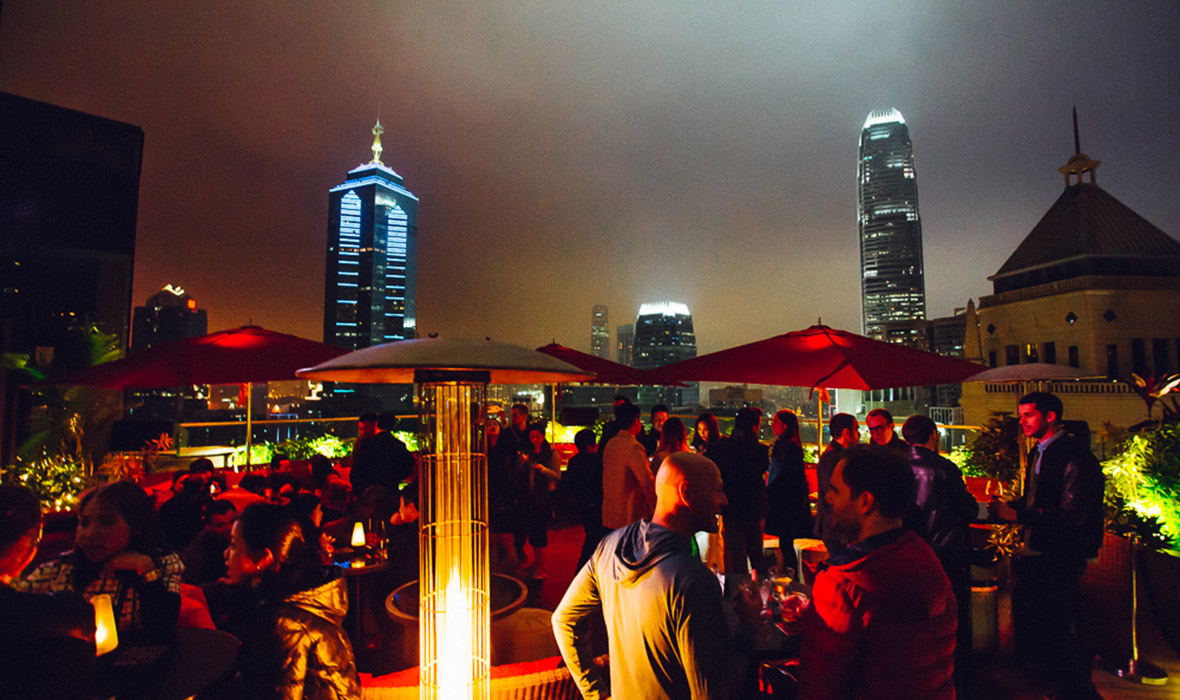 Farther down the road, a right-hand turn at Wolf Market leads to CÉ LA VI HONG KONG, with its panoramic views of Central. This magnet for Hong Kong's jet-setting crowd is home to eight resident DJs who spin hip hop, house, and electro tunes. Hunger pangs can be satisfied by continuing on D'Aguilar street one block up to Brickhouse, known for dishing out the city's best post-party bites with a Mexican flair.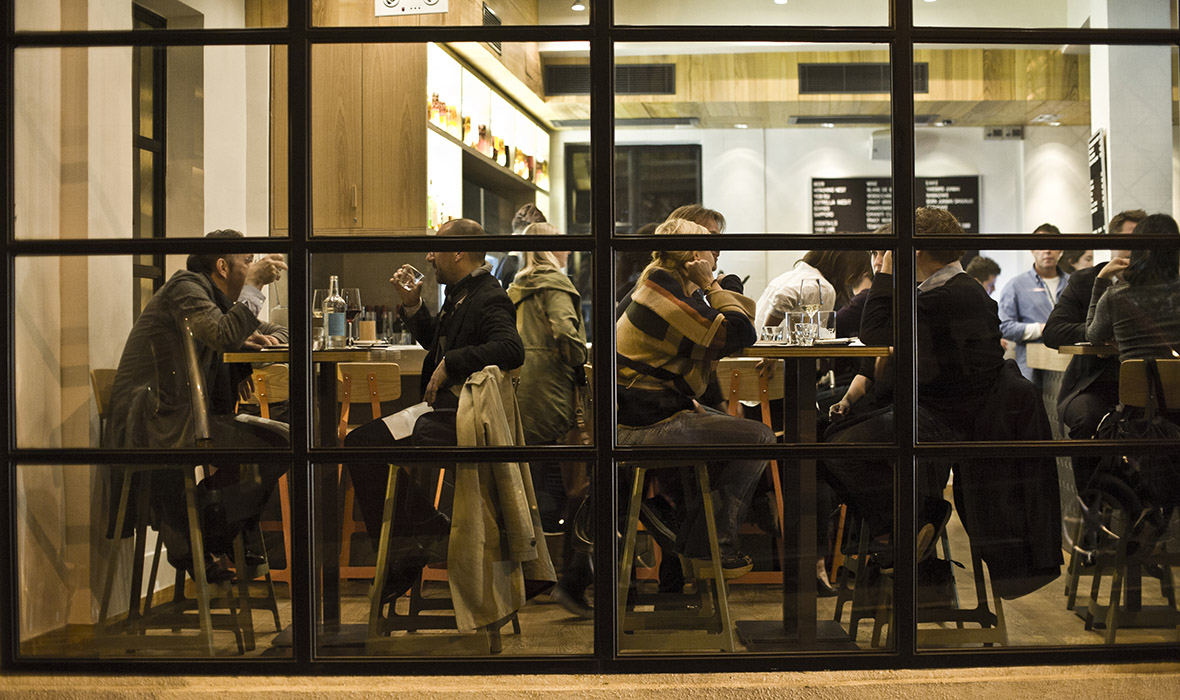 If Lan Kwai is too raucous, swanky SoHo is the best low-key option. Head down Hollywood Road and slink into Ping On Lane to find Yardbird, an Izakaya-style restaurant where a clued-in crowd makes their first stop on a night out. Here, sake is the preferred accompaniment to moreish yakitori skewers.
Wan Chai, Central, and Tsim Sha Tsui offer venues with a low-key experience without compromising on fun. Inn Side Out, on Caroline Hill Road overlooking a golf range, is so relaxed that it actively encourages patrons to throw their peanut shells on the floor. Over in Central, sandwiched between Hollywood Road and Gough Street, the weary traveler can kick off their heels at Neo cocktail club.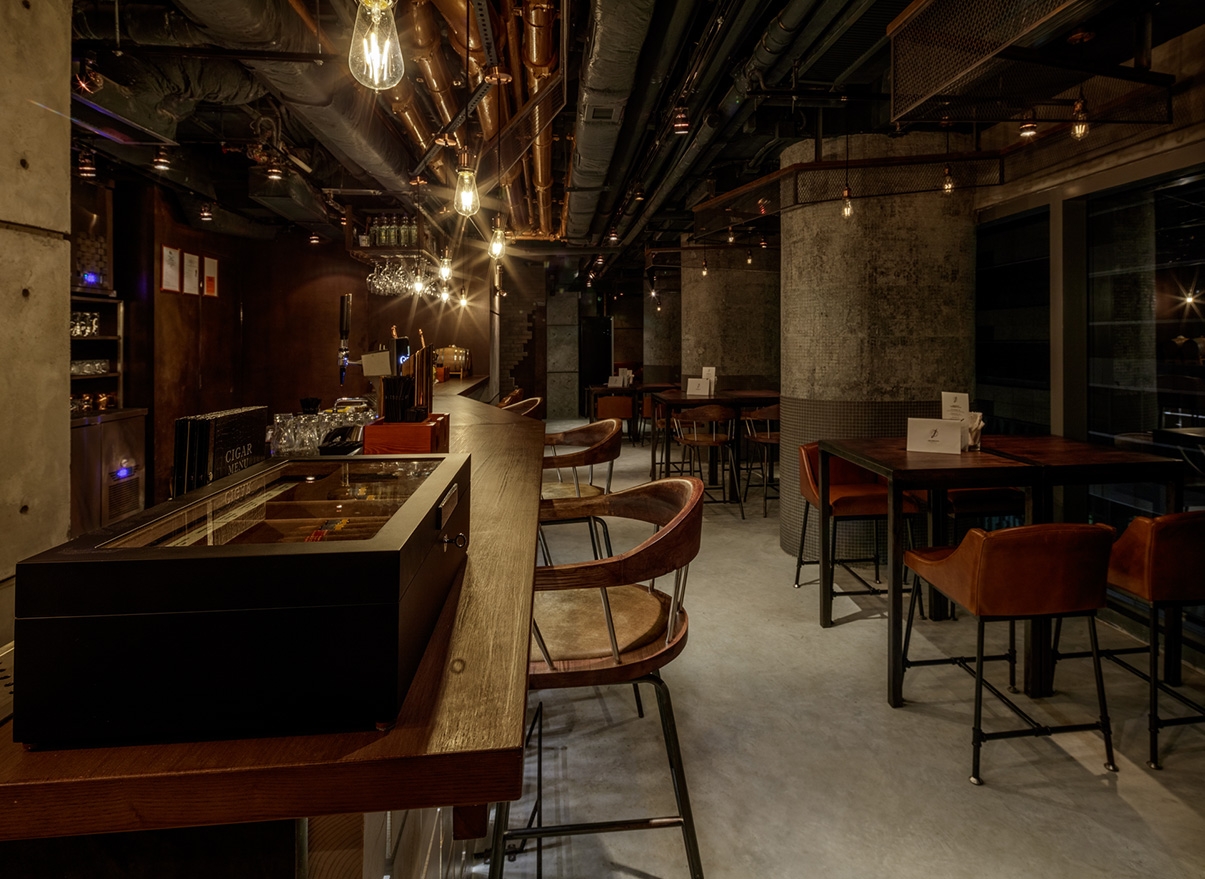 Finding a joint to enjoy arcade games and an artisanal cocktail seemed impossible, until now, but nestled on Wellington street is I Know John – which is difficult to spot for those who aren't 'in-the-know'. This prohibition era-themed venue lives on the ninth floor of The Loop building. From Wellington, a stroll down Peel Street to Gage leads to the cozy Le Quinze Vins, where patrons sift through the long list of French wines at this Parisian-style "hole in the wall," while enjoying a platter of cheese and cold cuts to tease the palette.