WRITTEN BY
Cole Pennington
PUBLISHED
October 16, 2017
LOCATION
India
Driving in India is an adventure. Horns are used as blinkers, cows and camels rule the road, and the only predictable thing about getting from point A to B is that there will be traffic. Lots of it.
But it wasn't always this way. There was a time in India when a car puttering down the street was magical. An automobile was a mechanical mystery that fascinated the public. Like all new and expensive technology, it was reserved for the elite. Ruler of India's former princely states each had their own tastes when it came to their wheels.
Far from the overcrowded and underfunded roadways, there is a place in modern day India where visitors can recapture a bit of India's early motoring history.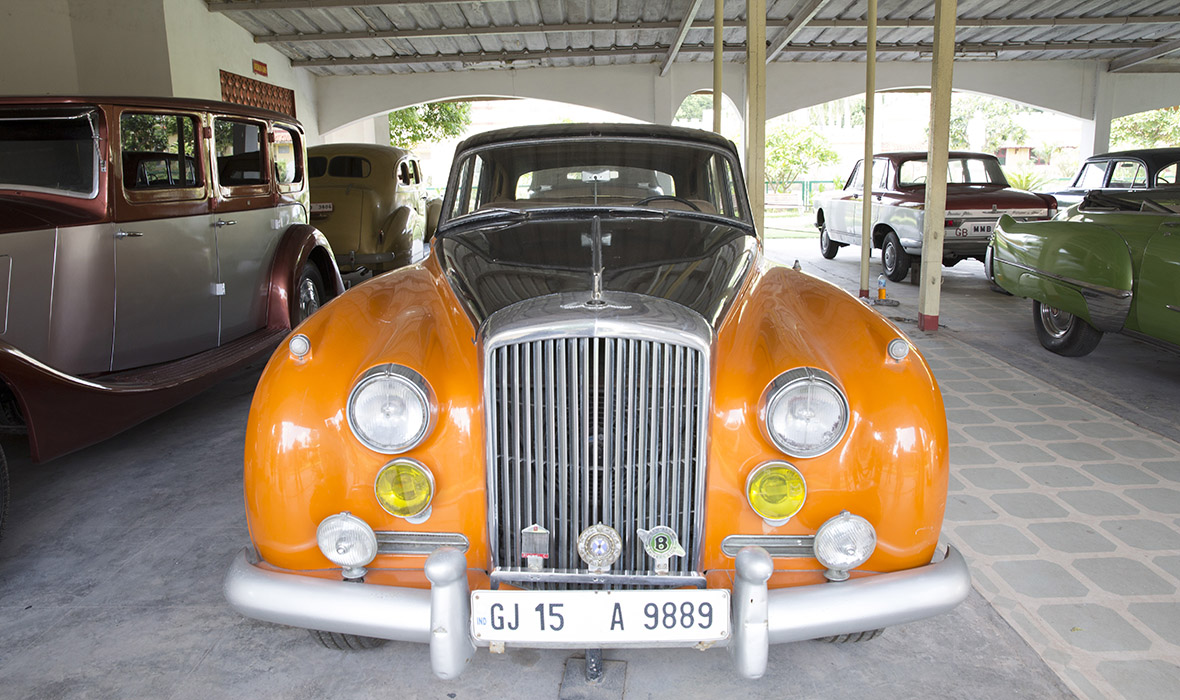 Just outside Gujarat, an astonishing collection of pre-war cars are displayed to the public. It isn't just a place to admire the automobiles of days gone by; you can experience the charm and magic of motoring by taking a ride through dusty plains and quiet rice fields of picturesque rural Gujarat in a vehicle from the early 1900s.
For motoring enthusiasts, this is India's best kept secret.
Around the turn of the century, British colonialists started shipping cars over from England to India. The cars fascinated Indian statesmen and royalty who often bought and bartered for the cars. A business was born. Soon Indian statesmen were ordering vehicles directly from overseas manufacturers as demand grew and a driving infrastructure came into fruition.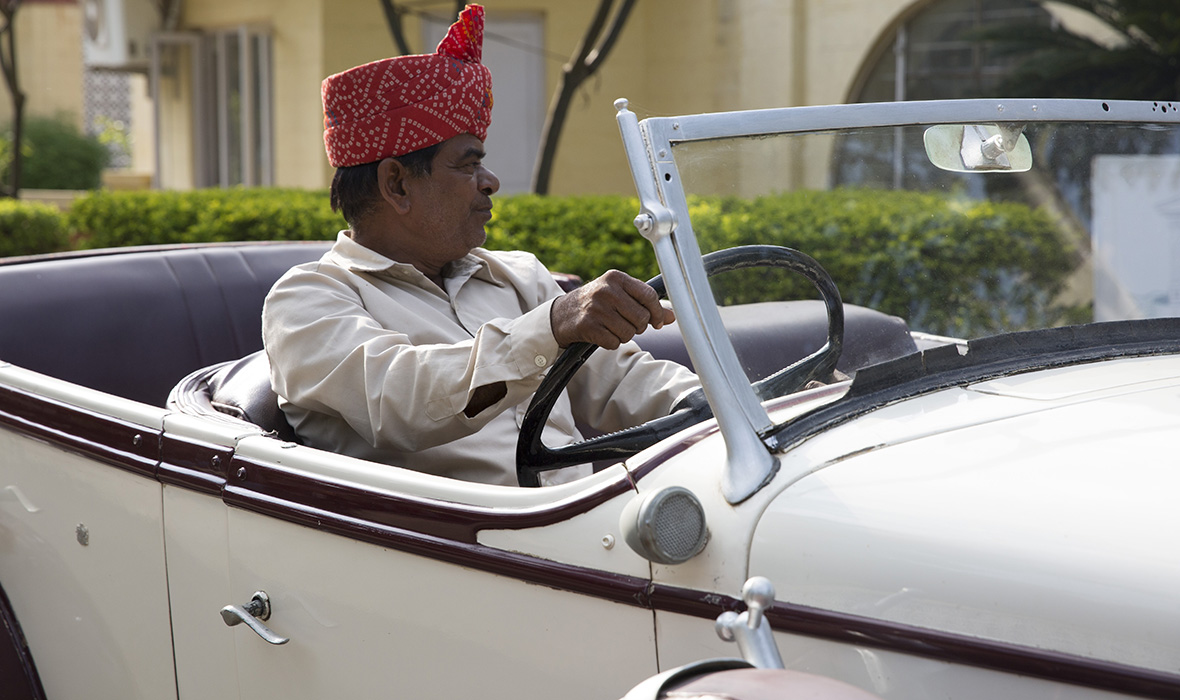 The sound of an endless firing squad slowly changed to a loud metallic cough, then a snarl, then finally a putter.

I was particularly fascinated by the custom coachwork that English studios created specifically for a purpose that could only be carried out in India, like the Raj's of Alwar's custom tiger hunting vehicle. The slick green Rolls Royce was fitted with special lamps on the roof to spot the glowing eyes of tigers at night and an attached bell was rung to trick tigers into thinking a herd of cattle was passing through. Of course the four high-powered hunting rifles were handsomely mounted on the Rolls as well.
The perfectly restored Rolls Royce of Maharani Gayatri Devi is on full display as well. Ms. Gayatri is said to be the most beautiful woman ever from India, and she kept company like Jackie O and Jagger. Tasteful jewels adorn one of her Rolls that resides in the museum.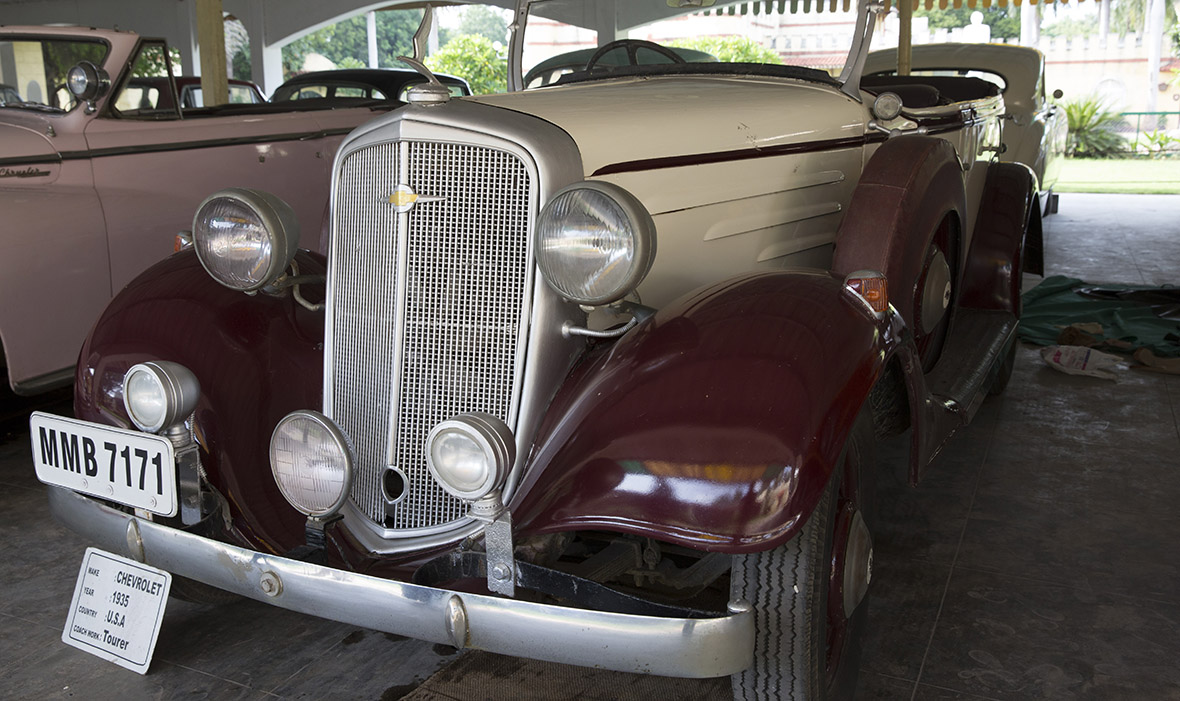 Historians and motoring enthusiasts can agree that these automobiles qualify as artifacts. They need to be preserved for posterity, but this is where things get interesting: Auto World encourages visitors to hop in one of their priceless automobiles to be chauffeured around backroads near the museum for a reasonable fee.
Of course, I was obliged. It might be the only place in the world where it's possible to ride shotgun in a fully functioning 1935 Chevy, and it's certainly the only place in India.
As I waited for the driver to pick me up, I heard a cacophony of unfamiliar mechanical noises in the distance. Every time the mechanics hand cranked the motor to start it, the motor would emit a rifle-like bang. The sound of an endless firing squad slowly changed to a loud metallic cough, then a snarl, then finally a putter.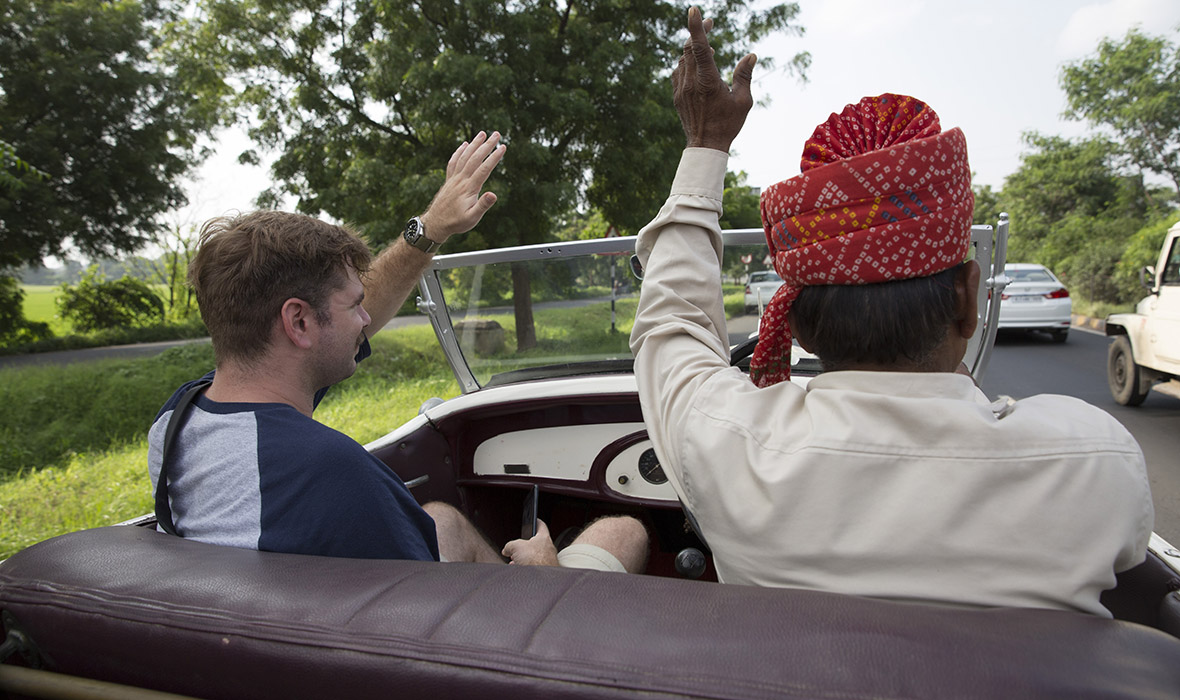 She was alive. And at 82 years old, she was running just fine.
The driver donned traditional headgear for the ride and opened up the suicide door to invite me inside. The motorized carriage was totally unfamiliar, but still incredibly comfortable. There's a certain musty smell that the leather carries.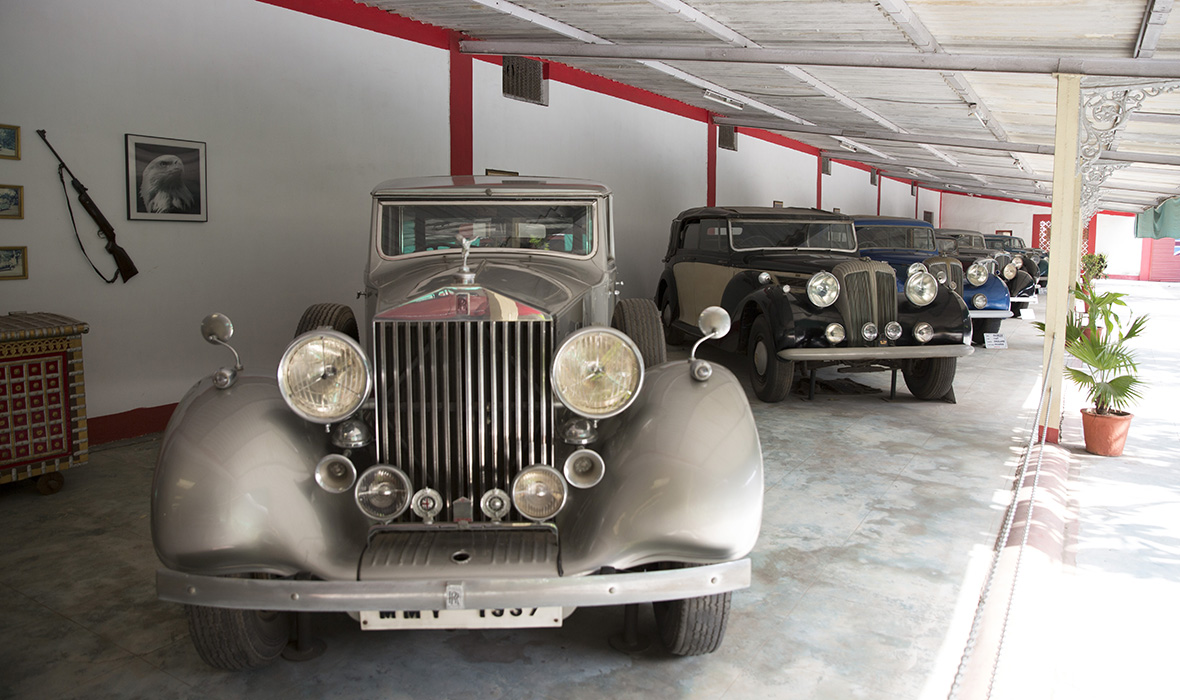 As we turned onto the main road, I wondered who had sat in the exact same seat as I had years before. In 1947, India had experienced Partition, leaving millions displaced and a nation torn. Princely states had started to vanish, too, as they were folded up into the larger diplomatic states. Had someone looked through this same windshield witnessed an India in turmoil? Or perhaps the degeneration of their own princely state?
As soon as the bucolic villages peppering rice fields came into view, the present became more interesting than the past.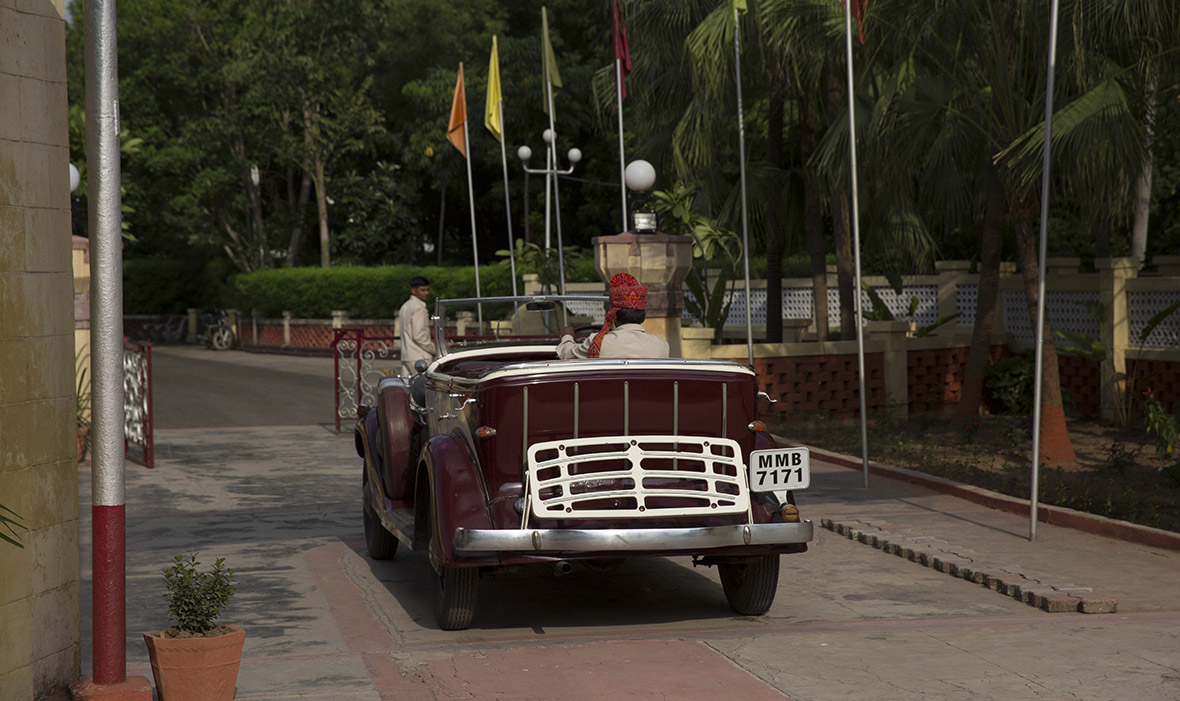 The driver shared an interesting fact with me: For every one kilometer traveled, the motor consumes approximately two gallons of gasoline. Modern cars have come a long way in terms of fuel economy.
Even drinking all that fuel, the 1935 Chevy barely produces any power. We were travelling at the pace of a quick jog, but that isn't the point of it all. In fact, it's embracing the antithesis of speed – the slow life. The drive offered a time to unplug from modernity and all the excess background noise that comes with it.
"Driving back in time" is what might motivate some to take a ride through rural India in an antique car, but I think it goes beyond that. On the drive home I had genuinely felt like I had figured out a way to slow down time.