Example Itinerary
Contemporary Art Wonders of Japan: Touring the Seto Inland Sea
The Setouchi Triennale modern art festival was first held in 2010 with the goal of revitalizing the island communities of the Seto Inland Sea, which had fallen victim to depopulation and economic standstill despite their picturesque setting. As the festival features both permanent and temporary museums and installations, the overall concept places equal emphasis on art and architecture. Many of the permanent museums on this itinerary rank among the finest examples of contemporary architecture in the world today, and the Tadao Ando Museum even pays homage to the renowned Japanese architect who is its namesake. Visit this museum and many more on this voyage across island-dotted, aquamarine waters as you ferry between the premier islands of the Seto Inland Sea. The Setouchi Triennale has helped to reinvigorate the culture and economic prosperity of this region – be a part of this celebration of contemporary art, and take in the festivities while savoring some of Japan's finest hotels.
This itinerary is an example. It's designed to inspire you and provide you with thoughtfully curated ideas. You can choose to do this exact itinerary or completely personalize it. All trips are 100% bespoke.
Highlights
• Museums: Cutting-edge art spaces, such as Tokyo's teamLab Borderless, are utilizing technology to push the boundaries of modern art.
• Naoshima: This island, filled with indoor and outdoor art installations, serves as the Setouchi Triennale's principle venue.
• Architecture: Tour the Tadao Ando-designed Benesse House Museum, described as "a rare site where nature, art, and architecture come together."
Day-by-Day
Day 1
Tokyo
Arrive at the Tokyo International Airport and meet your guide for a private transfer to the hotel. We recommend settling in with a massage followed by a gourmet meal at one of your hotel's numerous restaurants and bars.
Day 2
Tokyo
The first full day of touring will include visits to some of Tokyo's leading contemporary art galleries. In addition to the aforementioned teamLab Borderless gallery, which is a digital art museum displaying more than 50 artworks intermeshed as one in a single space, you'll have the opportunity to tour galleries such as SCAI the Bathhouse, the Tomio Koyama Gallery, and the Yayoi Kusama Museum. The first of these, SCAI the Bathhouse, is centered on an ethos of supporting artists' commitments to public spaces and generating new audiences. The gallery itself is housed within a stately old bathhouse with 200 years of history, and it has featured works by many renowned artists, including Anish Kapoor, Lee Ufan, and Bosco Sodi.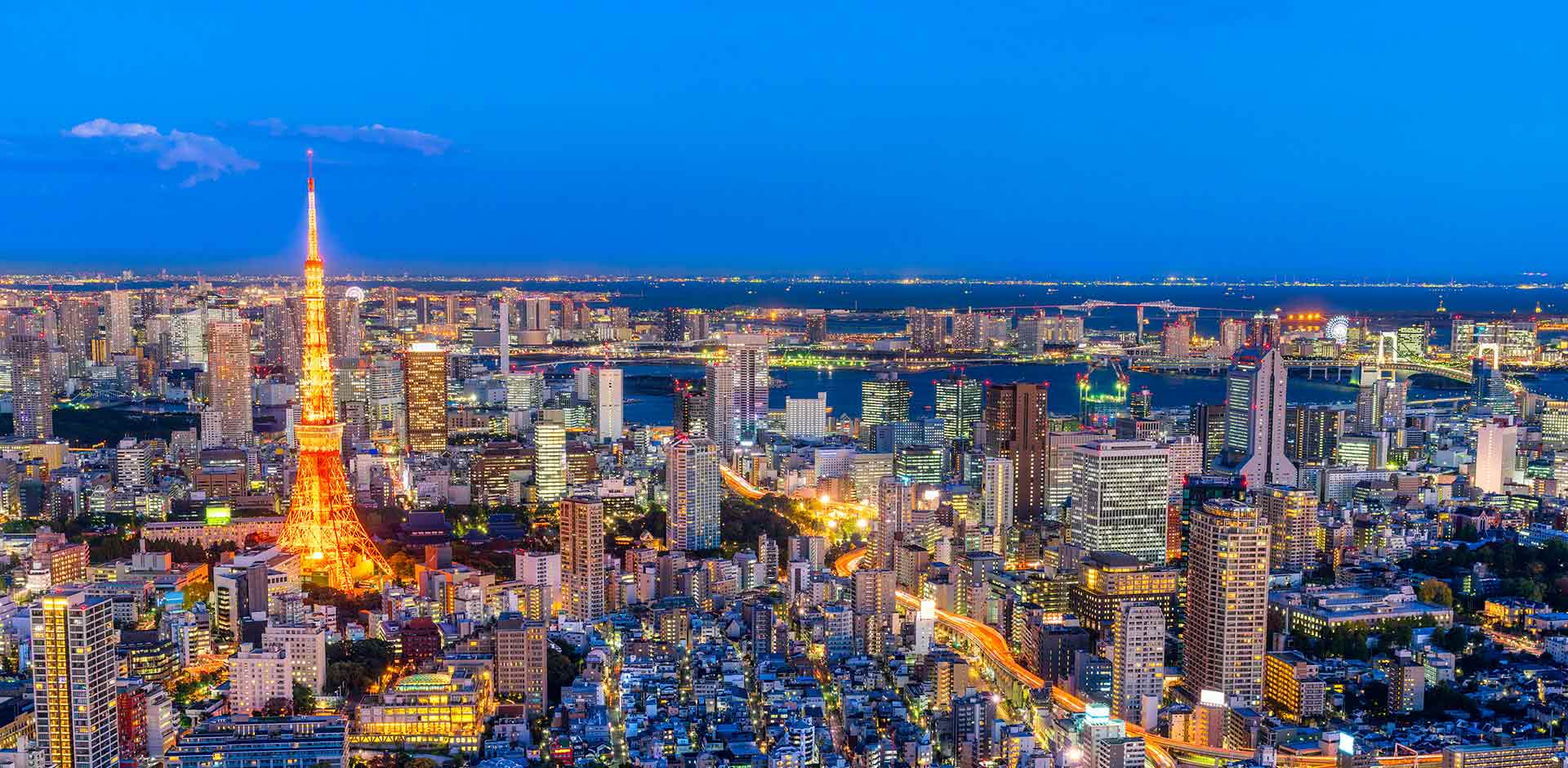 Day 3
Naoshima
Today, take a bullet train (the Shinkansen) to Tokyo-Okayama before transferring to Uno Port. This gateway to the inland sea harbors a good number of outdoor art installations, including two vibrantly colorful sculptures depicting black sea bream fish. After a ferry ride to the island of Naoshima, check in to Benesse House and enjoy an evening to settle in and relax at leisure. Established in 1992, Benesse House actually comprises a museum and hotel, along with additional lodging facilities called Oval, Park, and Beach, plus a restaurant, cafe, spa, and shop. We suggest taking some time this evening to explore the Benesse House Museum, which features a collection of paintings, sculptures, photographs, and innovative contemporary art installations. The pieces of art are not housed exclusively within the museum, however, as artworks dot the surrounding landscape, beachfront, and many nooks and crannies within the museum and hotel structures.
Day 4
Naoshima
A full day of museum tours awaits you today, with stops at the Chichu Art Museum, the Lee Ufan Museum, the Art House Project, and the Tadao Ando Museum. The first of these was designed to be almost entirely subterranean, yet architects still managed to foster an ambiance of ample natural light. This makes the Chichu Art Museum a perfect venue for viewing the visually rich works of artists such as Claude Monet and James Turrell. The Lee Ufan Museum is the result of a collaboration between internationally renowned artist Lee Ufan and one of the giants of Japanese architecture, Tadao Ando. With art provided by Ufan and architecture by Ando, visitors will notice an overall aesthetic of tranquility and harmony with natural surroundings. We recommend following up a tour of the Lee Ufan Museum with a stop at the Tadao Ando Museum, or vice-versa, to learn more about the man who did so much to establish and promote the aesthetic and culture of Japanese architecture.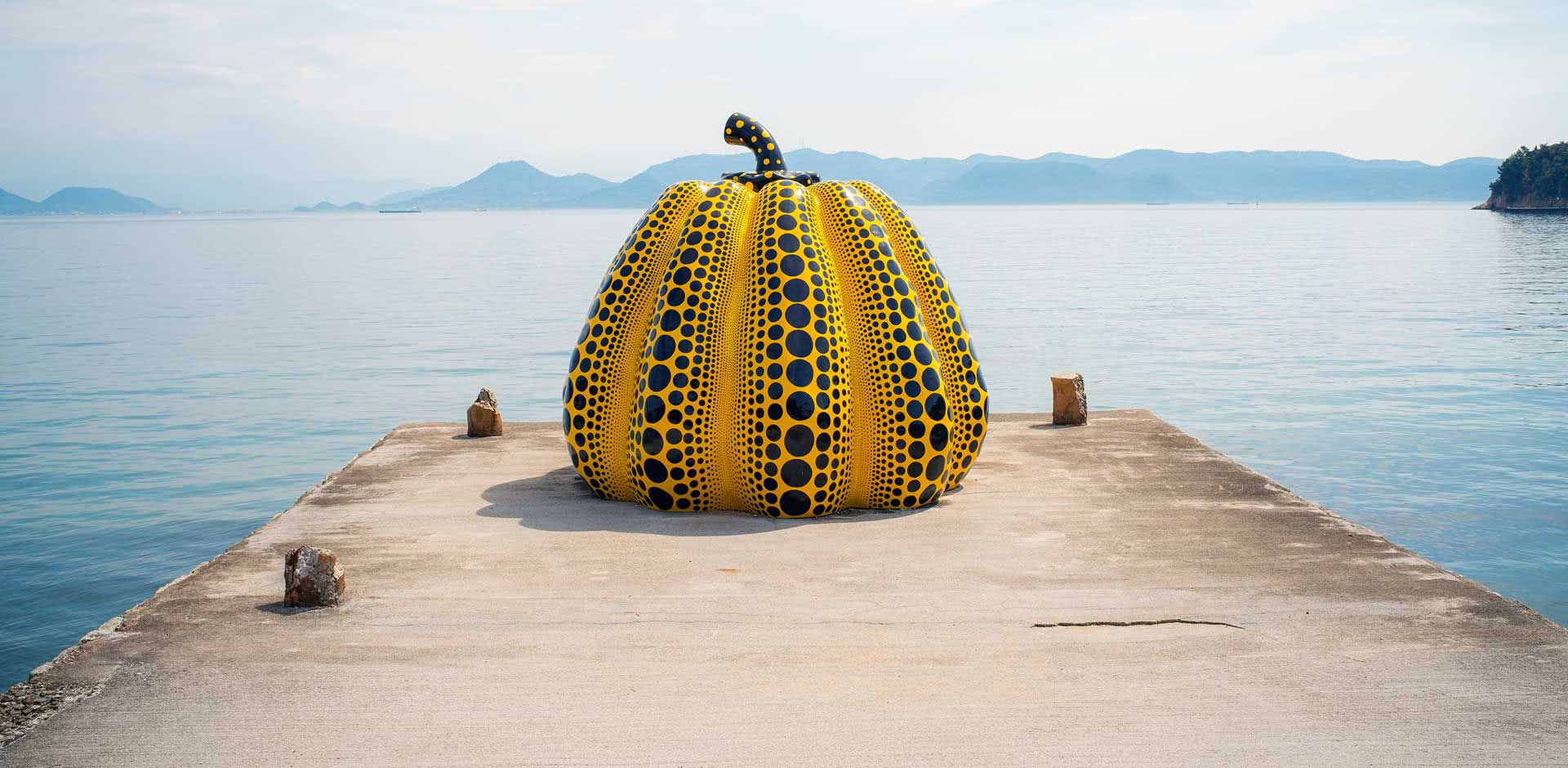 Day 5
Inujima and Teshima
The fifth day of your journey brings island hopping, more museum tours, and a visit to a needle factory as a change of pace. A ferry will serve as transport between the islands of Inujima and Teshima, with stops including the following: the Seirensho Art Museum, outdoor stone artworks, and the Art House Project on Inujima, along with the Yokoo House, Teshima Art Museum, and the previously mentioned needle factory on Teshima. Perhaps most notable on the first island destination of Inujima is the Seirensho Art Museum, which is built into the ruins of a former copper refinery. Many of the works housed within represent a critique of Japan's modernization, as well as a visualization of the ethics of recycling and sustainability. On Teshima, a tour of an abandoned sewing needle factory is also a highlight. The installation juxtaposes a wooden hull form that was abandoned and never served its intended purpose with what remains of the needle factory.
Day 6
Shodoshima
This morning, a ferry will transport you to the island of Shodoshima, which literally translates to "Island of Small Beans" and is the second-largest island in the Seto Inland Sea. There are many possibilities at hand for your full day of touring here, as the island also offers pristine beaches, a celebrated gorge, and a beautifully mountainous interior. Where the Triennale is concerned, however, around 40 artworks can be seen around the island. Most of these are located around the port towns along the southern coast, and some permanent installations from past festivals remain – both inside and outside. The island is also known for its sprawling olive plantations that benefit greatly from the Mediterranean climate; Olive Park is a working olive grove built on the site where the first olives in Japan were successfully cultivated 100 years ago.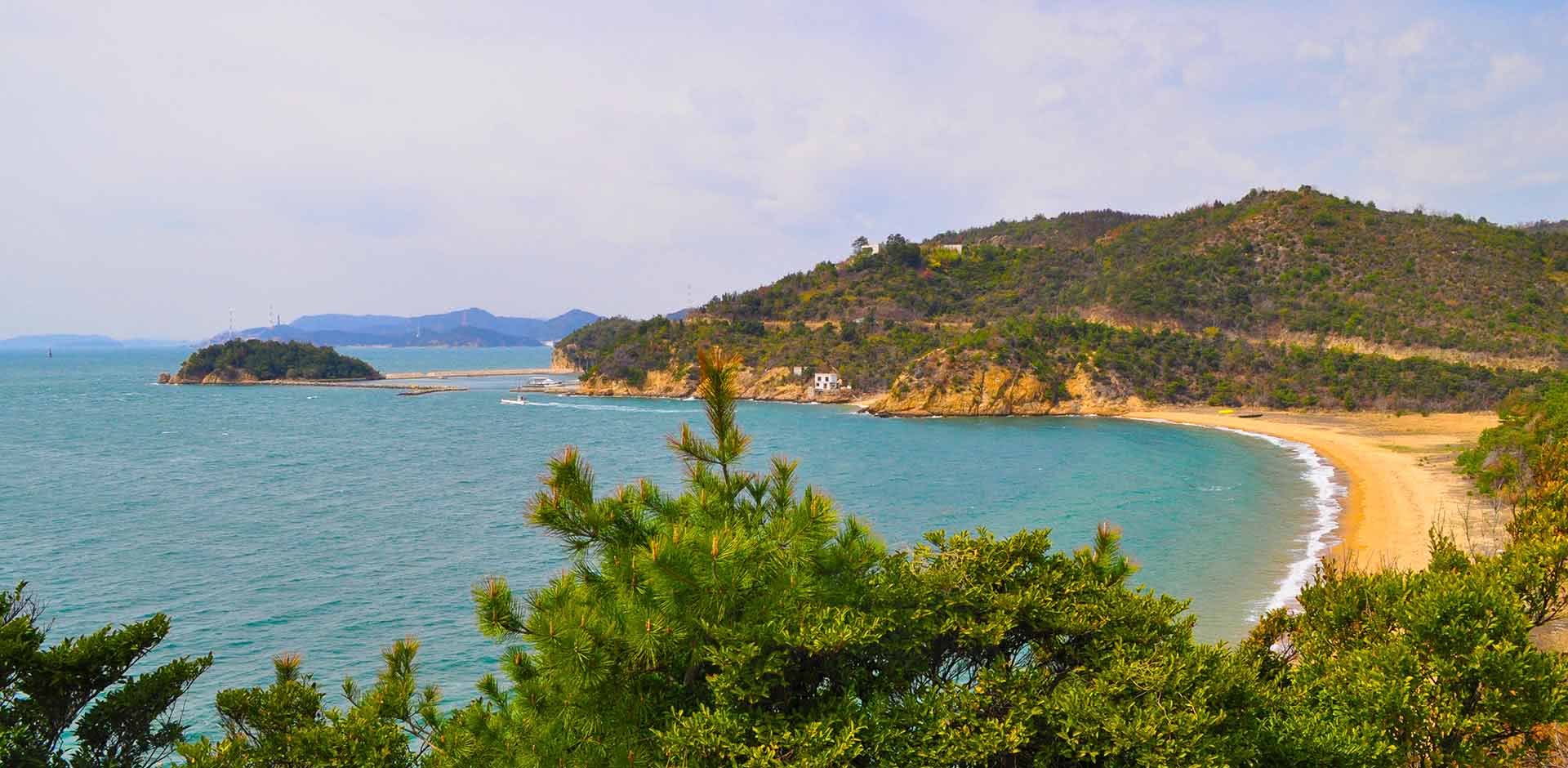 Day 7
Kurashiki
The final full day of your voyage in Japan's inland sea will take you to Kurashiki, located in Okayama Prefecture, after a ferry to Uno Port and a one-hour transfer. The second half of the day will be spent touring, with planned stops including the Bikan Quarter, the Ohara Museum, and the Bizen Pottery Museum. The Ohara Museum is arguably the most impressive attraction in Kurashiki, as it features a substantial collection of works by famous Western artists. The museum houses masterpieces by Picasso, El Greco, Gauguin, Modigliani, Rodin, Klee, Pollock, and Kandinsky, to name a few. And aside from the main gallery of Western Art, the Ohara Museum also has two other areas displaying a variety of additional pieces – namely, a Craft Art Gallery and an Asiatic Art Gallery. The former showcases ceramics, woodblock prints, stencil dyes, and other such works, while the Asiatic Art Gallery includes relics from Egypt and Chinese antiques.
Day 8
Departure
After a one-hour transfer to Okayama, tour the Okayama Korakuen garden (time permitting), which is considered to be one of the finest landscape gardens in all of Japan. Finally, board the Shinkansen bullet train to either Osaka or Tokyo, where you will be transferring to the airport for your flight home.
TERMS AND CONDITIONS
Price is based on double or twin hotel room occupancy and includes accommodation, transfers, car/driver, English-speaking guide, activities and entrance fees, daily breakfasts and half-board at Ryokan Kurashiki . Ferry Transportation,Train tickets from Tokyo to Okayama and Okayama to Osaka or Tokyo are included.
Flights and optional special activities will be quoted separately. Most personal expenses, including dinners, alcoholic beverages, spa treatments and gratuities can be paid on the spot while traveling. Prices may vary depending on season, choice of accommodation and other factors.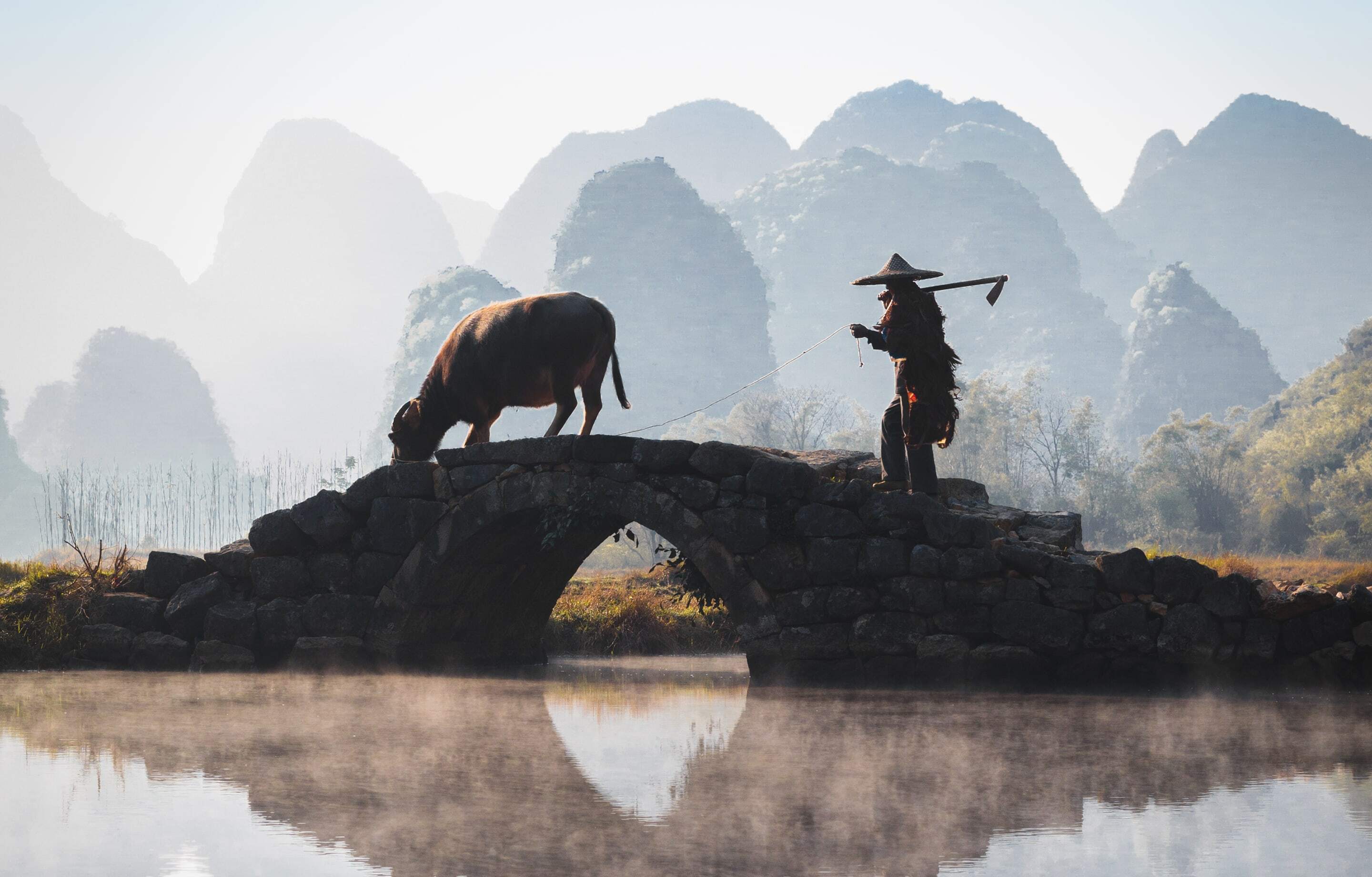 Why Remote Lands?
Exclusively Asia
With Remote Lands you'll travel with people who have made Asia the solitary focus of their own lifelong adventure. As our guest, you'll discover Asia on a journey that is completely, authentically your own, adapted from our own remarkable experiences and adventures over the years.
With Remote Lands you'll travel with people who have made Asia the solitary focus of their own lifelong adventure. As our guest, in the continent that our north American founders Catherine and Jay have adored and explored for decades, you'll discover Asia on a journey that is completely, authentically your own, adapted from our own remarkable experiences and adventures over the years.
Travelogues
An Asia-focused magazine brought to you by Remote Lands – a platform for adventure, luxury, and authenticity from experts and explorers around the continent.
What Others Say
Here is a small selection of the kind words our guests have said about us, as well as features by journalists and travel writers.
From the moment I happened upon the REMOTE LANDS website over a year ago, browsed the options, I knew that this would be well worth it. The entire staff is nothing less than professional with service that made us feel like royals.
This was truly the trip of a lifetime. Magical destinations, the most luxurious hotels in the world, and the most wonderful travel companions we could've wished for. We were treated like family everywhere we went and we have 14 new best friends.
We have used some of the top rated travel specialists all over the world and, without question, Catherine Heald and Remote Lands are at the very top of the list!