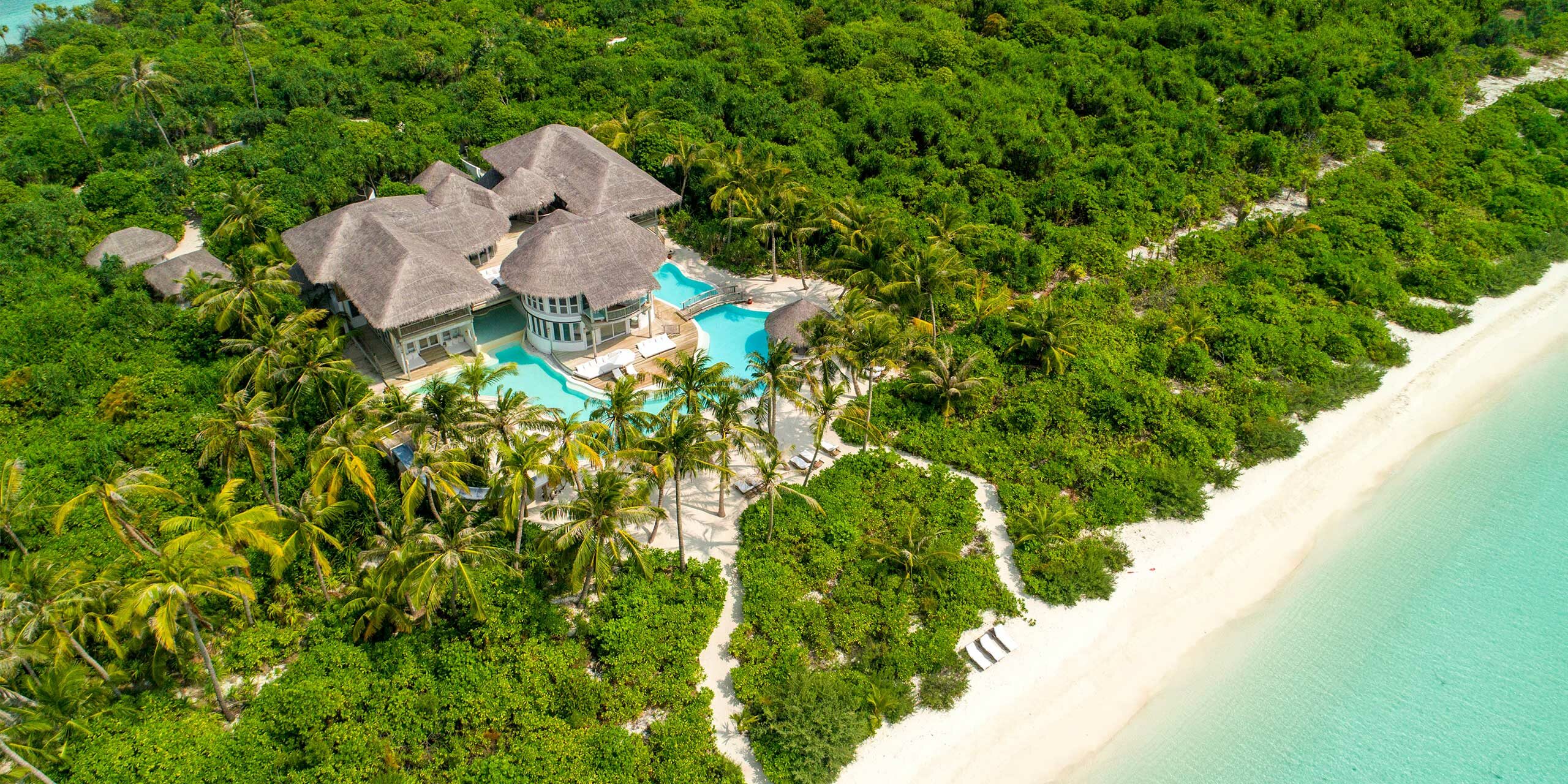 Twenty seven new Water Reserves have been designed to maximize a sense of space, privacy and seclusion at the luxury Soneva Jani resort, according to a recent press release from Soneva, dubbed Chapter Two and slated for April 2021. Soneva's Jani's overwater villas are located on the Chapter One and Chapter Two ends of Medhufaru island, with villas in the middle.
Ranging from one to four bedrooms, including a specially adapted two bedroom over-water villa for differently abled guests, the 27 Chapter Two villas allow guests to indulge in the 'Soneva Unlimited', an inclusive service package.
Travelers to Chapter Two villas will receive a dedicated Barefoot Butler, seaplane transfers from Malé, and Michelin-starred chef dinners and beverages, including the Soneva Unlimited wine list. Soneva Unlimited also includes experiences experiences such as diving and unlimited spa treatments and massages at the Soneva Spa including visiting wellness practitioners
"Soneva was the first barefoot luxury resort of its kind, a family of resorts that has always been ahead of the curve," founder and CEO of Soneva, Sonu Shivdasani, told Remote Lands in a recent interview. "Soneva is still an innovator and a leader in the world of hospitality when it comes to both guest experiences and sustainability and we will always continue to evolve."
Three new dining destinations at Soneva Jani Chapter Two include: the pescatarian and plant-based menu at Overseas by Mathias Dahlgren; plant-based and raw dishes at So Wild by raw food chef Diana Von Cranach; and meats, seafood and plant-based dishes prepared over fire and flame at So Primitive. The villas and restaurants will be ready to welcome guests by mid December, 2020, except for Overseas, which is already open, according to a press release from Soneva.
Soneva Jani spans an entire island archipelago and private lagoon. Accessible only by plane, speedboat, or half-day cruise, Soneva Jani is a secluded retreat, in which travelers can choose from seven villas featuring anywhere from one to four bedrooms.
The two floors of the Water Retreat cover 416 square meters, and travelers can even upgrade to a villa with a long slide that shoots down from the top floor into the clear waters below. Guests wanting more space can upgrade to the two or three bedroom Water Retreat Villa which span between 570 to 650 square meters and are also fitted with a retractable roof, private pool with catamaran nets, and a daybed.
Soneva's other Maldives property, Soneva Fushi, is found on the island of Kunfunadhoo in Baa Atoll, one of the largest islands in the Maldives, reached via a 30-minute seaplane flight from Malé International Airport or a 20 minute domestic flight to Dharavandhoo followed by a 12 minute speedboat ride.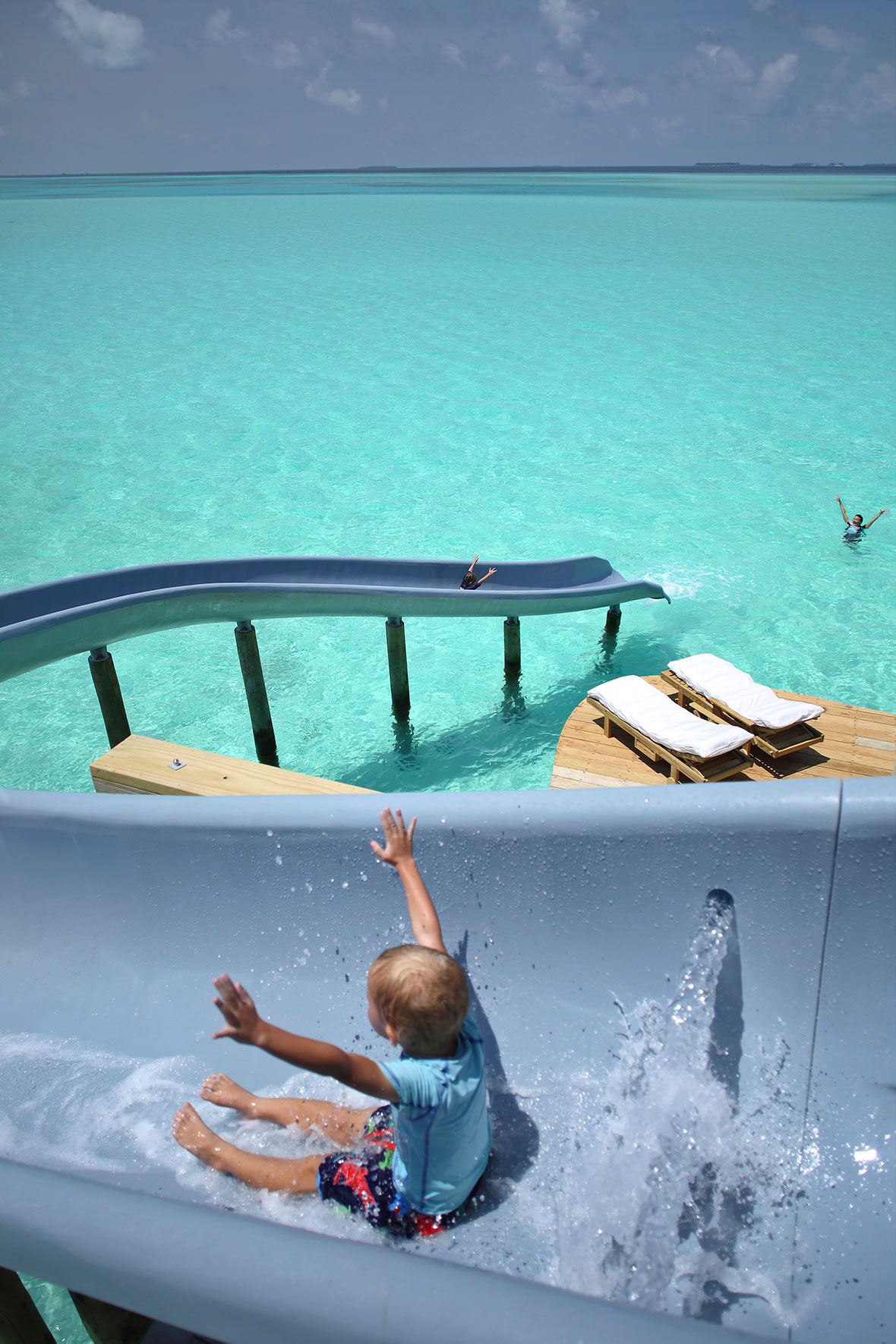 "Also, one of our great current achievements is an almost mosquito-free resort, at Soneva Fushi," Sonu told Remote Lands. "Developed by scientists from the German company Biogents and pioneered in the Maldives by Dutch mosquito scientist Bart Knols, the traps emit a combination of carbon dioxide and lactic acid, attracting mosquitoes and killing them in an environmentally friendly way."
Both Soneva Fushi and Soneva Jani — well known by fans of the brand — host some very interesting movie nights, with the Cinema Paradiso at Soneva Fushi and Jani, a signature Soneva experience that can also be found at Soneva Kiri in Thailand, weather permitting.
The new Soneva Wellness Centre, opening by April 2021, includes a dedicated Ayurvedic center, cross functional fitness suite, treatment rooms, and open-air yoga pavilion.