Why We Love This Hotel
Location: The hotel is just a 25-minute boat ride from the airport, but once you arrive, you will feel as if you're hundreds of miles away from the rest of the world.
History: When the first Baros Maldives was built in 1973, it was one of only three resorts on the islands. Baros created a luxurious atmosphere in the natural setting the islands are now known for.
Activities: A wide range of activities are available including watersports, yoga, and beach or sandbank dining.
Read More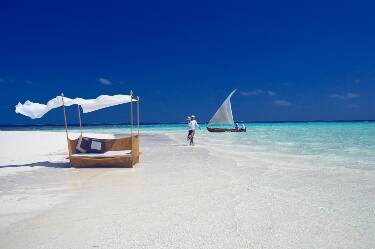 Preferred Hotel