The five-star Sarojin – Thailand's exclusive Khao Lak resort – has released a list of its "wow" experiences, highlighting some of the cooler things one might try in this adventure playground of Southern Thailand. From jungle dining and private diving expeditions to luxury yacht charters and community interaction, Sarojin is a unique 56-room property with quite a few interesting experiences to consider.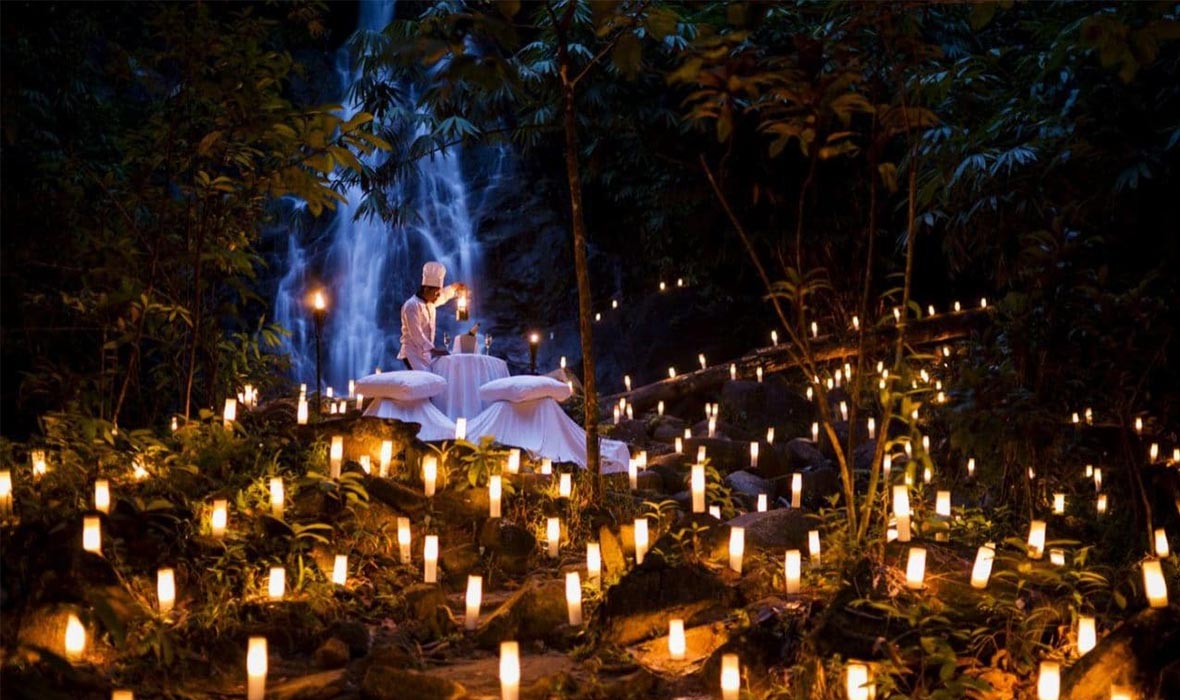 This popular jungle experience for couples was featured in the top three of Kuoni's Honeymoon Trends Report 2017. Guests begin their evening with a romantic walk down a jungle path to a discrete setting under the mists of the Sarojin's private waterfall.
The kitchen offers dishes such as marinated Andaman prawns, roasted duck red curry, wok-fried sirloin steak, and steamed white snapper, which are prepared and served during the experience by a private waiter and chef. Couples also shouldn't miss out on selecting a bottle to share from the Sarojin's expertly curated list of fine wines. After dining, a moonlit swim beneath the waterfall is an ideal way to finish things off in relaxing fashion.
Cuisine in Southern Thailand is taking off, with Phuket grabbing their first Michelin star earlier this year, and Sarojin is fine dining like nowhere else in Khao Lak.
Engaging with Khao Lak's Most Vulnerable Children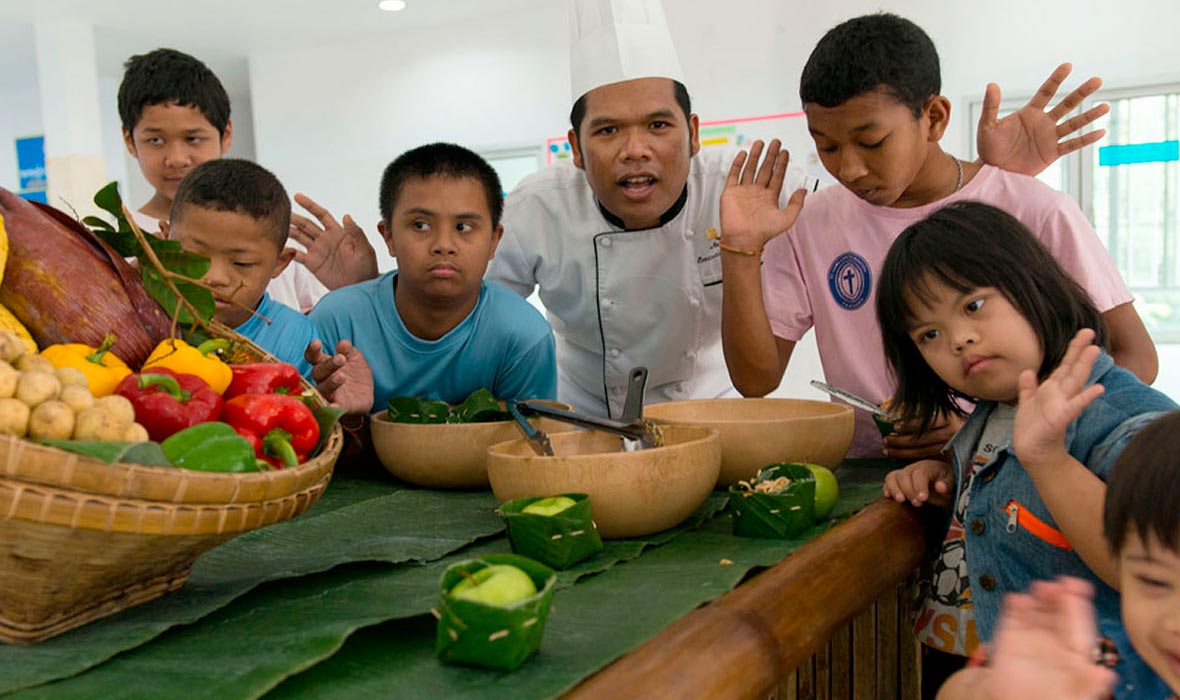 The Sarojin has partnered with the Camillian Day Care Center to offer guests the unique opportunity of cooking authentic Thai street food for disabled children from the Khao Lak community. It is the only center providing care for down's syndrome in Phang Nga province, including psychological and social development, dance, music, arts, crafts, and daily physiotherapy care. The center is an outreach project of the St. Camillus Foundation of Thailand, whose involvement helps to relieve hardship from the aftermath of the 2004 Tsunami disaster.
By mixing exotic flavors and creating meaningful interactions, this experience spreads creativity through an exchange of culture and language. Sarojin guests who participate will gain the knowledge needed to cook authentic Thai street food and have a chance to donate their offerings to the children of the Camillian Center.
Finding a Wellness Wonder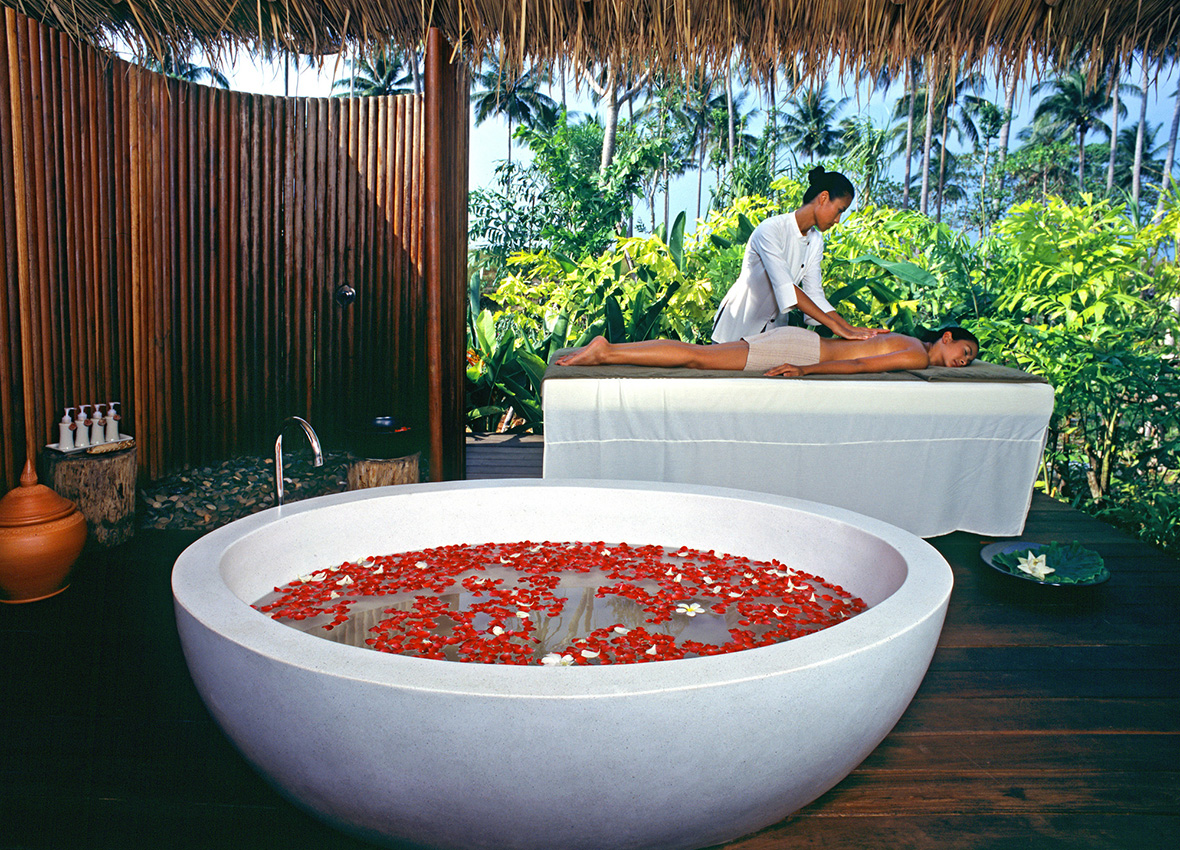 Wellness is high on the agenda at Sarojin, and travelers interested in recharging or detoxing, will want to hit the Pathways spa, a secluded wellness haven by the Andaman Sea featuring four open-air treatment pavilions. Most recently, the Sarojin has also added restorative instruction sessions in several different disciplines of yoga to its array of available spiritual experiences.
Alongside the Sarojin's wellness experiences, guests also have the opportunity to immerse themselves in local spirituality and religious customs. These experiences range from taking alms offerings to local Buddhist monks and receiving spiritual blessings of love to visiting the local temples and witnessing centuries-old spiritual traditions. This option is especially tailored for those wishing to engage in mindful, meditative headspaces while also experiencing the local teachings of Buddhism.
Private Charters to the Surin Islands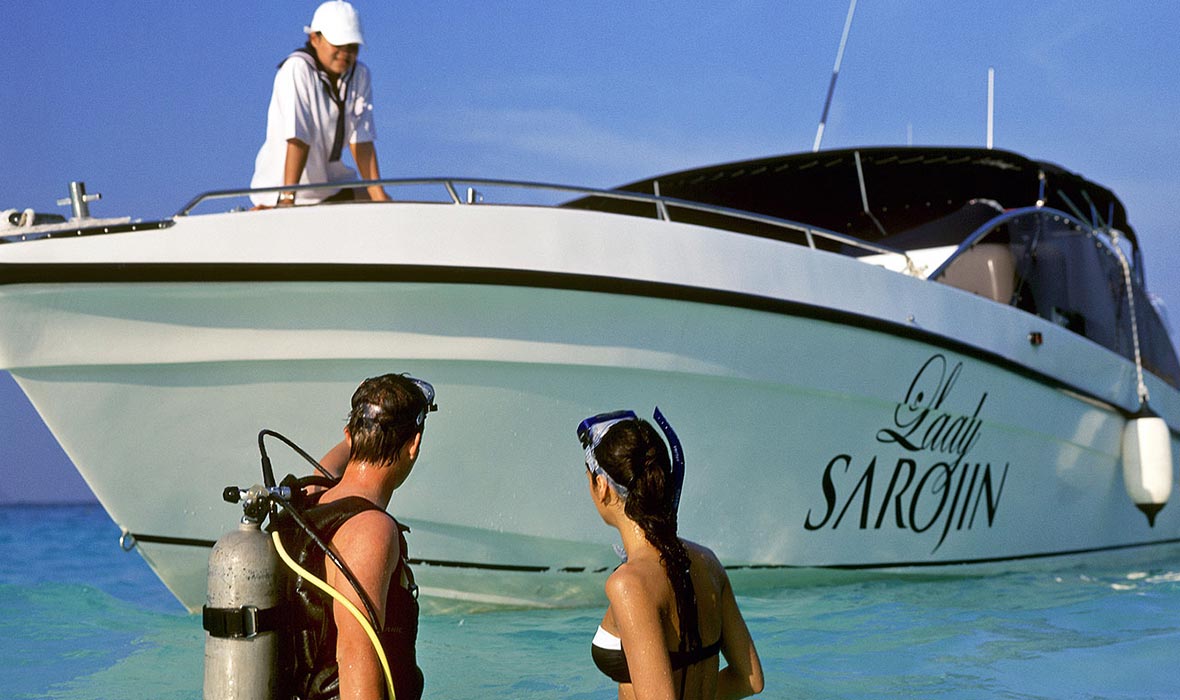 Exclusively available to Sarojin guests, the Lady Sarojin is a fully equipped luxury yacht ready to take travelers out on a number of aquatic adventures among the nearby bays and estuaries. Easily within reach is the Surin Islands National Marine Park, a world-famous diving sanctuary, encompassing the five-island archipelago 60 km from mainland Thailand.
Renowned for its easily accessible underwater beauty, swimmers, snorkelers, and experienced divers alike will find enjoyment in its waters that teem with life. Richelieu Rock, stabbing upwards about 10 km southwest of Ko Surin, is regularly referenced as one of the 10 best dive spots in the world and is home to some of the largest marine species in Thailand. Keep in mind that the Marine Park closes annually during the rainy season, which runs May through November.
Glimpsing the Life of a Local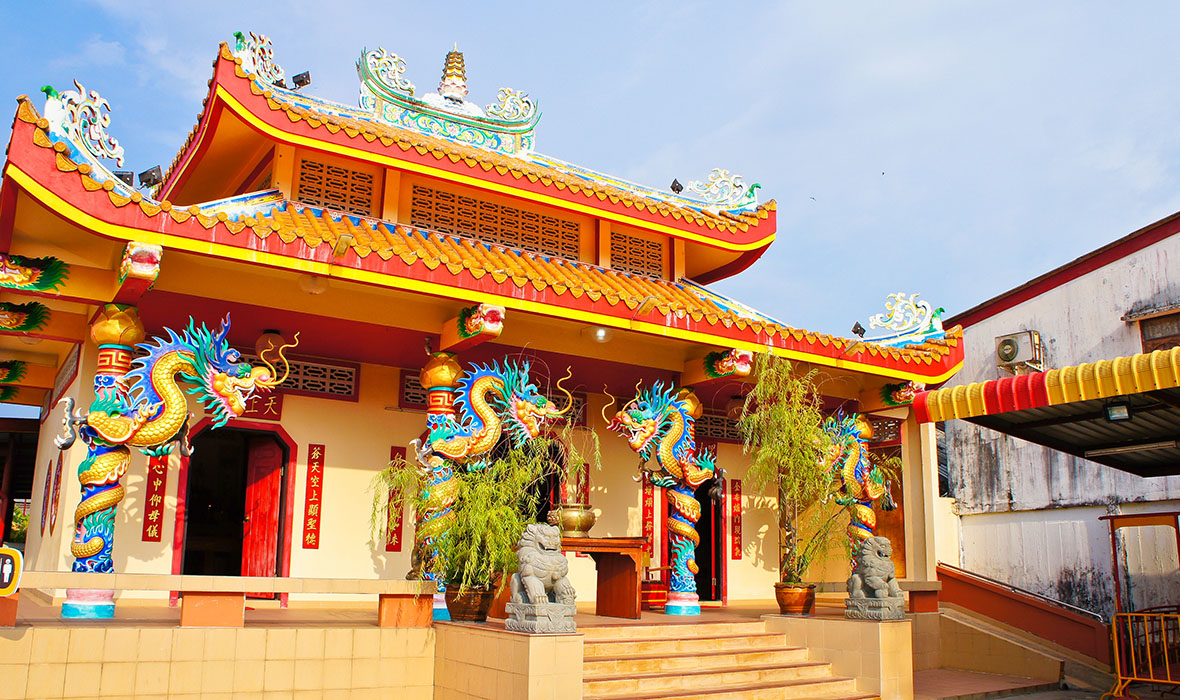 For travelers seeking a cultural adventure, the Sarojin offers "Glimpse of Local Life" excursions. These adventures support the community by allowing guests to experience a day in the life of the locals. Some possible daylong experiences showcase the practices of fishermen and ethical "Mahout" elephant trainers. "Mahout" is derived from Hindi and means "elephant keeper", and though the "elephant riding" tourist experience has come into disrepute in recent years, domesticated elephant experiences for discerning travelers can still be done ethically throughout Thailand.
Another option is cycling through the old town of Takua Pa, discovering its local markets, cafes, and Buddhist traditions along the way. The Si Takua Pa road is dotted with old Sino-Portuguese architecture, Chinese shrines, and teahouses on both sides, bringing a unique charm to the sleepy stretch. Travelers can also choose to venture through the rural scenery of Koh Kho Khao and cruise on a traditional Thai longtail boat through the jungle's emerald waters. Koh Kho Khao is a mostly undeveloped island full of untouched natural beauty.