Conrad, Banyan Tree, Four Seasons, The Ritz-Carlton – there's no shortage of luxury options in Korea's capital, but the Shilla Seoul has been making waves of late. The Forbes 5-star list recently gave Shilla Seoul the coveted distinction, and this bit of press is turning heads from the old favorites. With another hotel in Jeju and one planned for Danang later this year, Shilla Seoul could be the shape of things to come.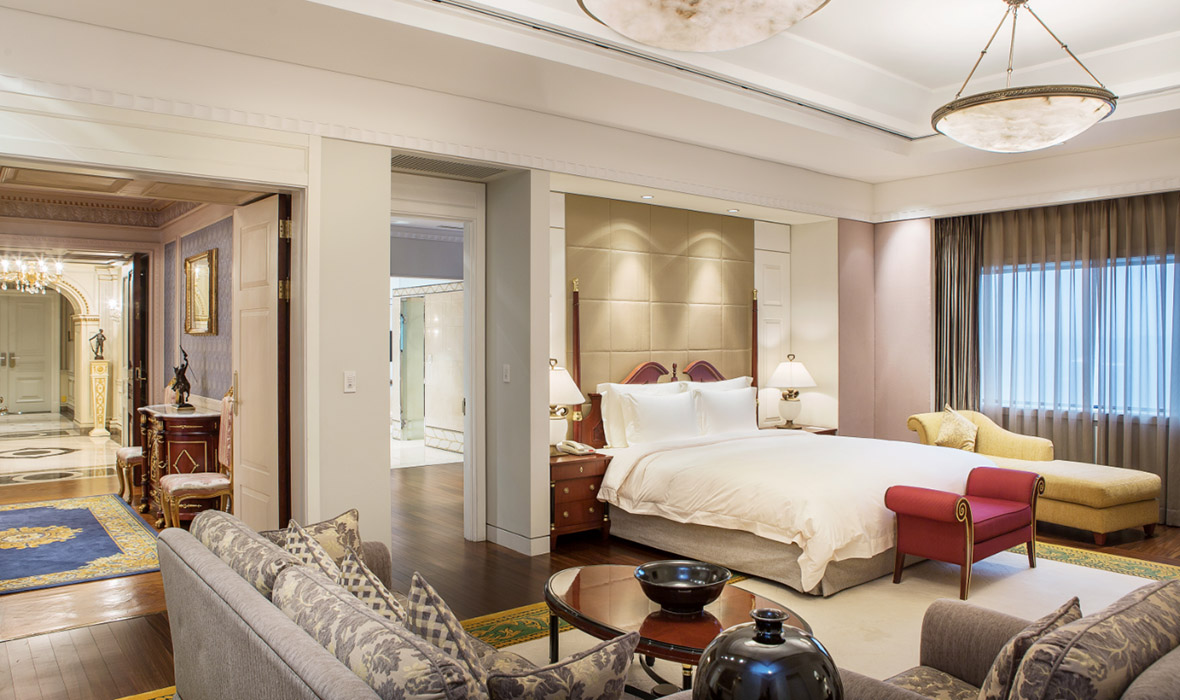 The hotel is a massive structure that features 464 meticulously appointed guest rooms with views of either Seoul's cityscape or scenic mountains. Although the Shilla Seoul first opened in 1979, a 2013 refurbishment at the hands of world-renowned hotel designer Peter Remedios has left its rooms with a "timelessly modern" design.
This translates to dark wood furnishings, marble bathrooms, and unique private bars built yacht-style into the walls. Entry-level accommodations offer bathtubs, king-size beds with bedding made of 100 percent Hungarian goose down, and 387 square feet of space. Luxury travelers seeking unparalleled style and comfort, however, need look no further than the Shilla's 36 suites.
The Korean Suite is infused with traditional touches, like a low tea table that anchors the living room, and the sprawling Shilla Suite has its own sauna, office, and even a dining room for those looking to entertain.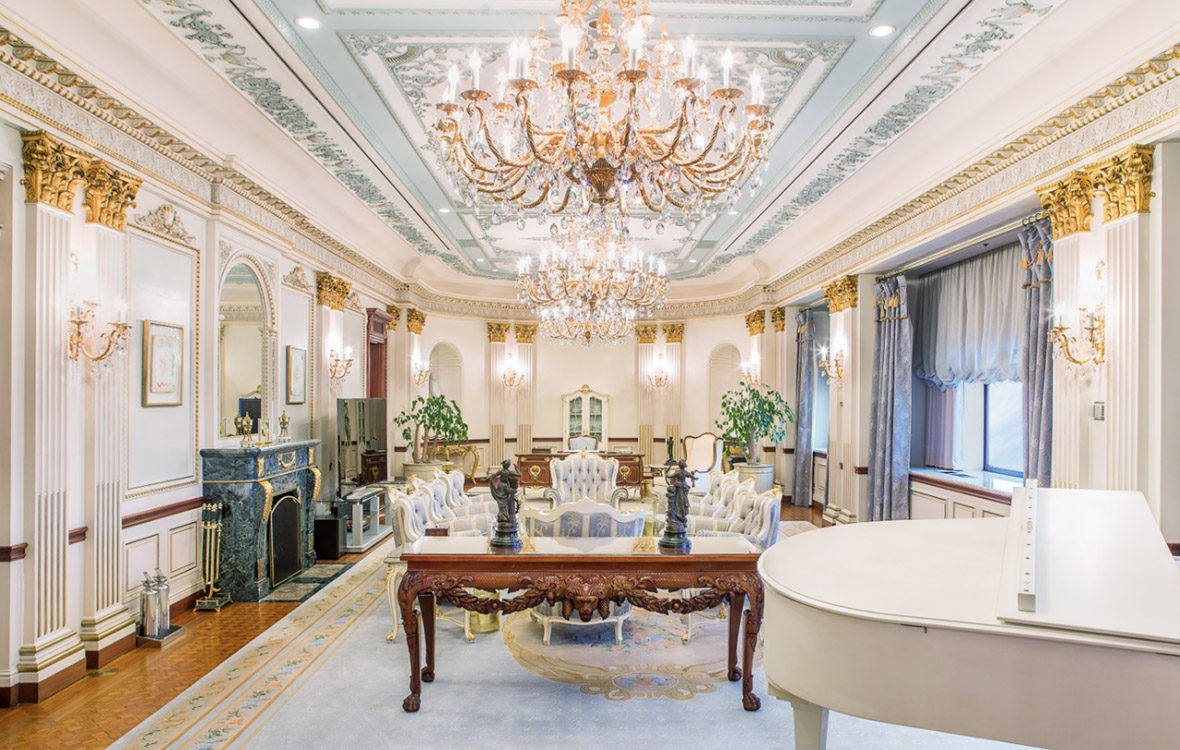 Of course, the hotel's most impressive accommodations are its two Presidential Suites. One is a vintage French-style suite – think white grand piano and ornate chandeliers – while the other is a toast to opulence and has modern stylings. Both of these expansive accommodations have two bedrooms, dining rooms, and 24-hour butler service. The French-style Presidential Suite even has its own sauna.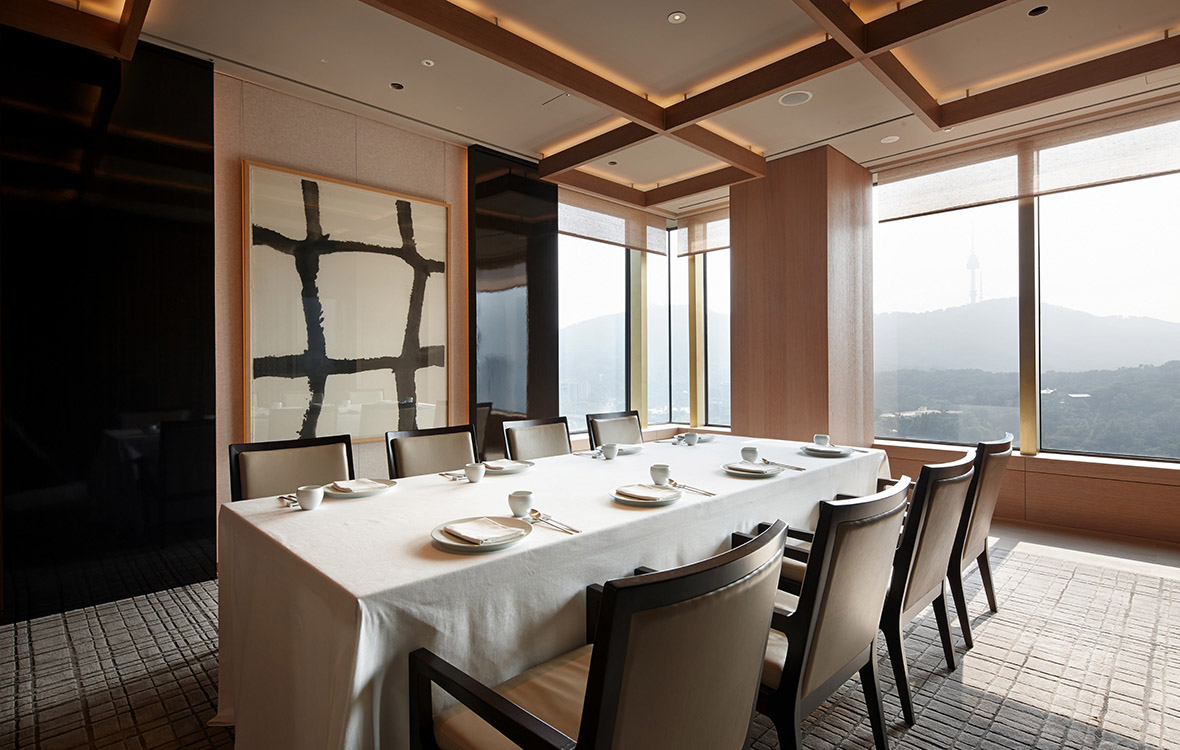 With five restaurants, two bars, and a pastry boutique, foodies will certainly not go hungry at the Shilla Seoul. There is an obligatory all-day buffet restaurant on the first floor, and as guests ascend, the menus become progressively more curated. The second floor features Palsun, one of the most popular Chinese restaurants in Seoul, with dishes prepared by top chefs from Guangdong and Beijing, and Ariake, where guests can enjoy authentic Japanese cuisine and a drink menu that boasts 37 different kinds of premium Sake and high-quality wines. Another two restaurants are located on the highest floor, the 23rd.
There is the warmly lit, French gourmet dining destination, Continental, with its selection of 700 wines, and La Yeon, which Michelin-star junkies would be remiss to not try, as it is the world's first Korean restaurant to be awarded a Michelin three-star rating. The pinnacle of Korean haute cuisine, La Yeon has been praised for its graceful service, excellent wine pairings, and vistas over Namsan Park.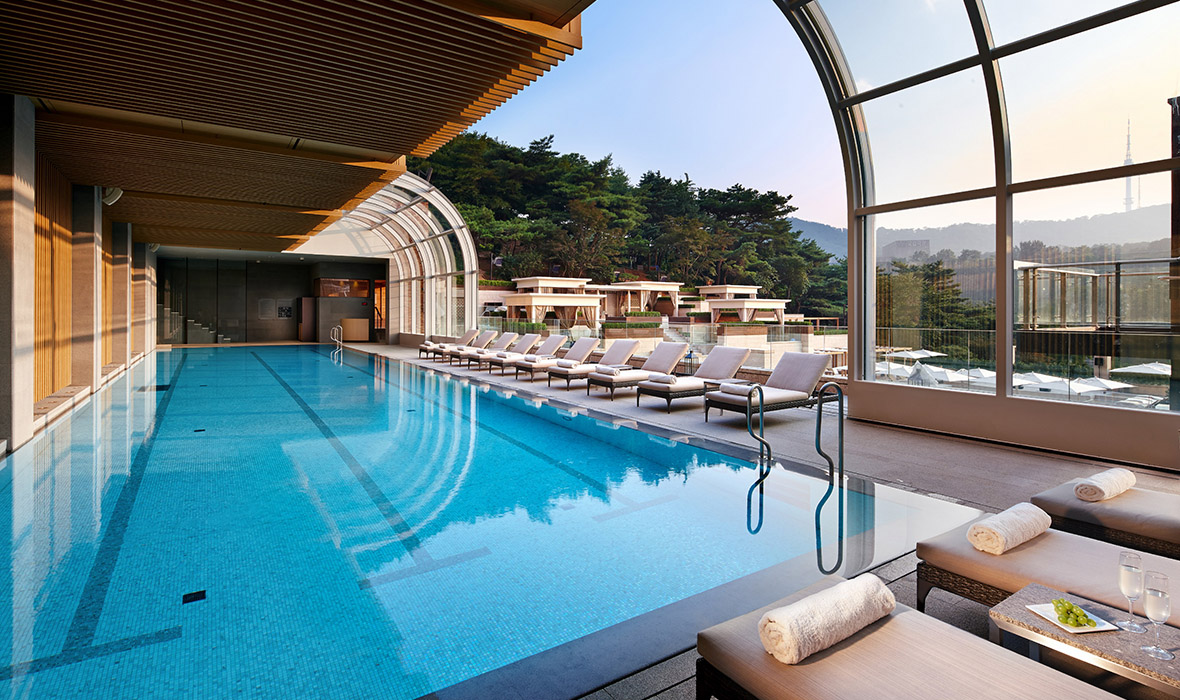 From spring to fall, the Shilla's Urban Island, a boutique swimming club, hosts much of Seoul's affluent crowd. It is set high on the side of a mountain, both enhancing its scenery and providing a touch of privacy. The club has an outdoor pool and Jacuzzi, private cabanas, and a rooftop garden complete with sofas that are the perfect spot to enjoy an evening cocktail. Surrounding the Shilla is its very own sculpture garden, which features 21 works by noted artists, such as Baek Hyun Ok and Kim Chang Hee.
Guests are also welcome to use the 1.6-kilometer walking path that winds through green fields and offers close-up views of Seoul's medieval city walls. Indoors, guests can enjoy a state of the art gymnasium, indoor driving range and putting green, and a Japanese-style dry and wet sauna. But what really sets the Shilla apart is its Guerlain Spa. The first of its kind in Asia, this spa features beauticians trained at the Guerlain Head Office in Paris. As a result, Shilla's spa experts can draw on 189 years of tradition to provide every client with a program specially designed to fit their personal needs and desires. Finally, there is a shopping center in the basement that carries 20 select designer brands.