Japan isn't exactly short on luxury hotels. Large hotel chains boasting five-star accommodations and bespoke service are as plentiful as Michelin stars in the Land of the Rising Sun. However, more and more travelers find themselves ditching the towering chic hotels for a more peaceful getaway at a local ryokan, especially in green areas like Hakone.
Ryokans are traditional Japanese-style inns most often found dotted along Japan's tranquil countryside and they allow visitors a relaxing and authentic lodging experience without having to forfeit comfort.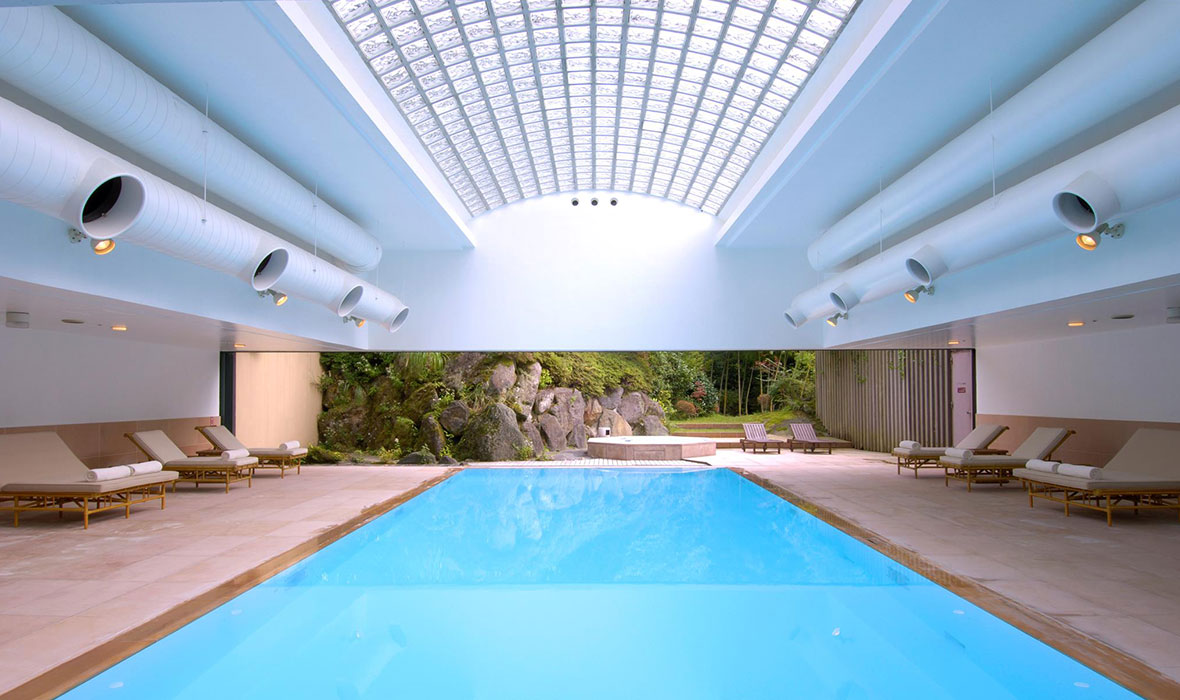 Luckily, travelers need not venture far from the beaten path to soak themselves in serene landscapes and age-old Japanese customs. Hakone is only an hours drive from Tokyo and is a favorite spot amongst locals and foreigners alike for its abundance of natural beauty, blissful therapeutic hot springs, and modestly luxurious ryokans.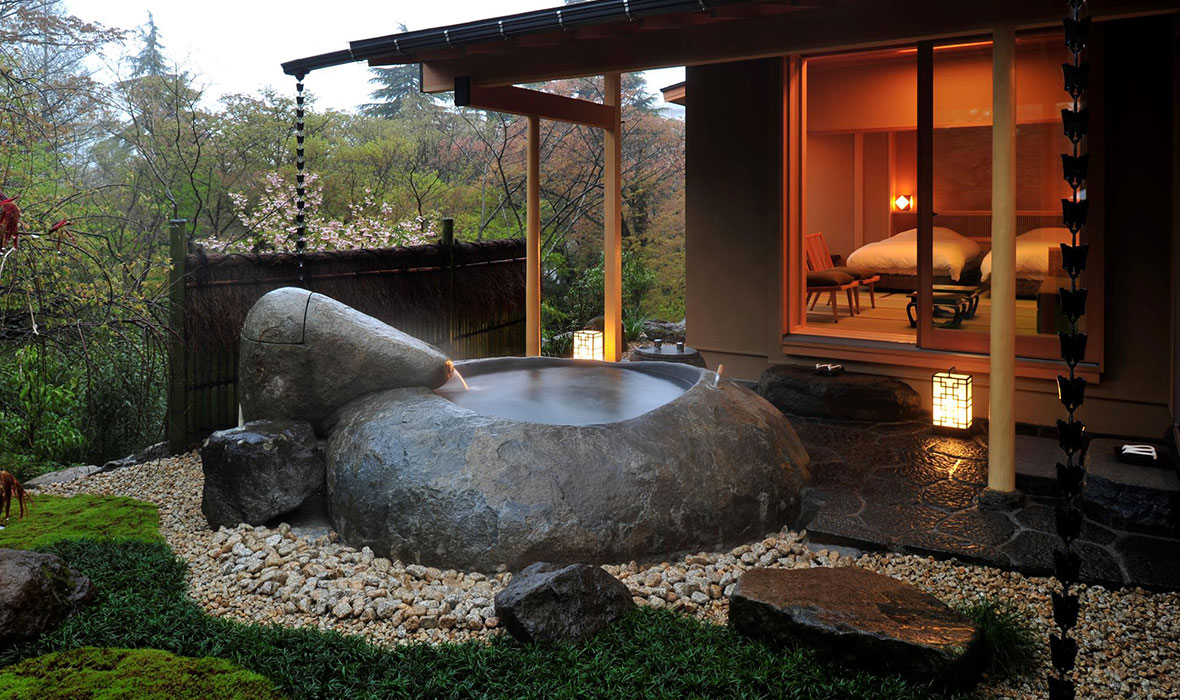 Sitting quietly in the rural idyll of Hakone National Park is Gora Kadan, a one-time imperial family retreat turned first-class ryokan that blends traditional elegance with modern design and convenience for the ultimate ryokan experience that will afford visitors with beautifully framed views of either Mount Fuji or the Hakone countryside. This ryokan is a Remote Lands favorite.
Gora Kadan boasts an elegant design and decor while remaining steeped in traditional Japanese style with its tatami mat flooring, sliding paper doors with wooden frames, low wooden tables, and a futon for sleeping. There is a range of suites visitors can select from, some offering open balconies and others relaxing outdoor baths.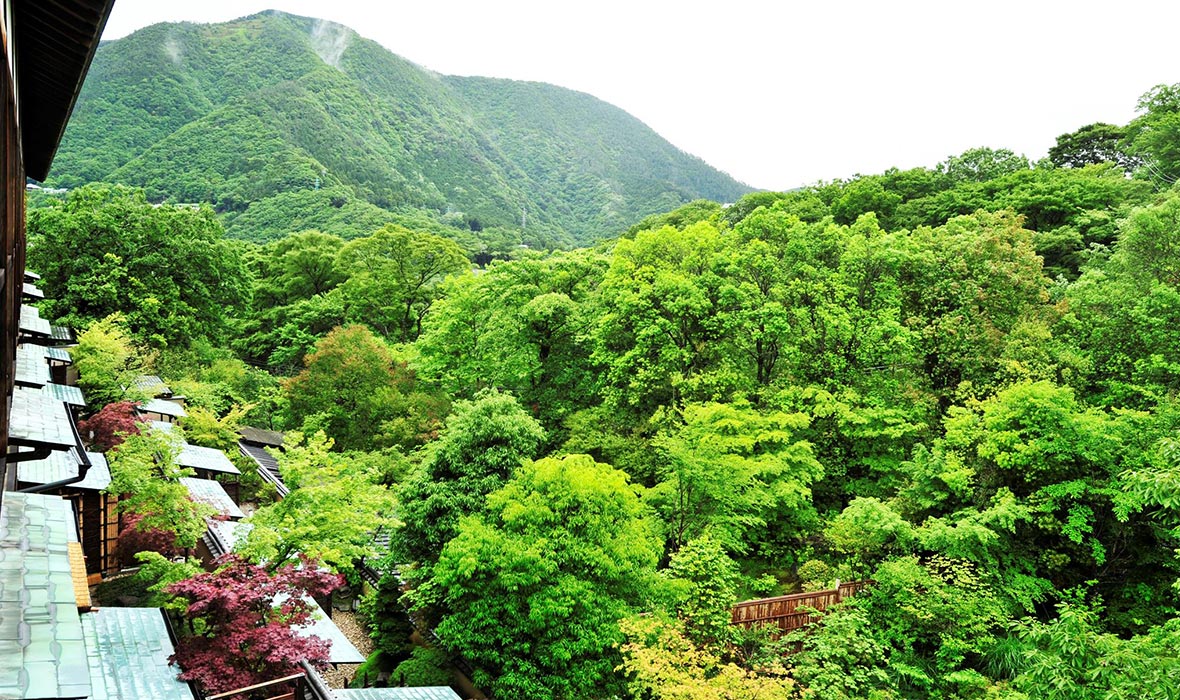 When not lazily bathing in Gora Kadan's indoor and outdoor hot springs with mineral-rich waterfalls and rock pools, guests can enjoy a retreat to their massage chairs or soothing spa, roam their peaceful Japanese garden, or spend time in their library or gym. For travelers ready to explore beyond this hub of serenity, Gora Kadan also provides the perfect base for discovering the pastoral surroundings and hiking trails of Hakone.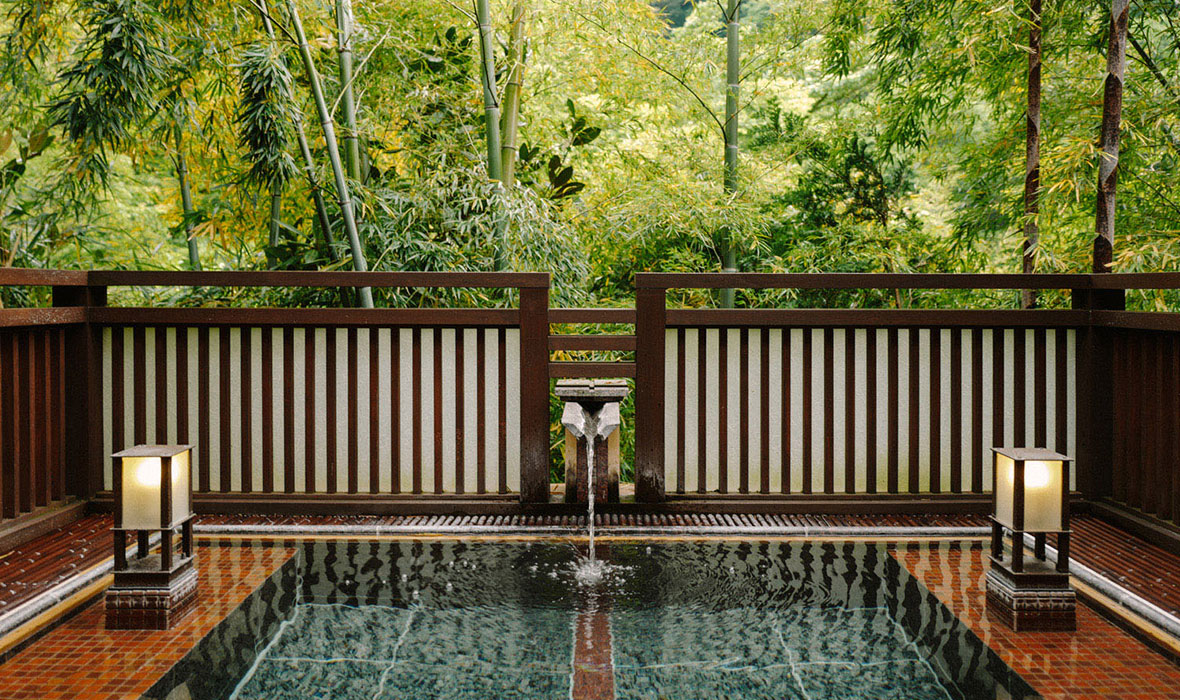 Tucked away in the bamboo thicket mountains of Hakone is Yama No Chaya, or "mountain teahouse". This traditional and secluded ryokan feels like a zen-retreat with its bounty of views of the Hayakawa River and endless greenery. Yama No Chaya presents its own open-air baths where visitors can enjoy soothing and warm hot spring water from Tonosawa, one of Hakone's seven clear and colorless hot springs that was discovered in Japan's Nara period (710 to 794).
Guests can fall asleep to the sounds of the river running below and enjoy mountain views from their window in Yama No Chaya's one or two-story guest rooms. With 15 rooms total and 12 different types to choose from, all come equipped with a personal spring water source. Some feature an open-air bath to soak in while other room types offer a balcony space or moon viewing platform.
When not gorging on sublime scenery, soaks in their hot springs. or one of five different aromatherapy treatments, visitors can chow down on their daily-rotating menu of cuisine crafted from seasonal ingredients from the surroundings, including dashi (a flavorful Japanese stock), meat, fresh fish, and vegetables, prepared by head chef Akinori Matsuki.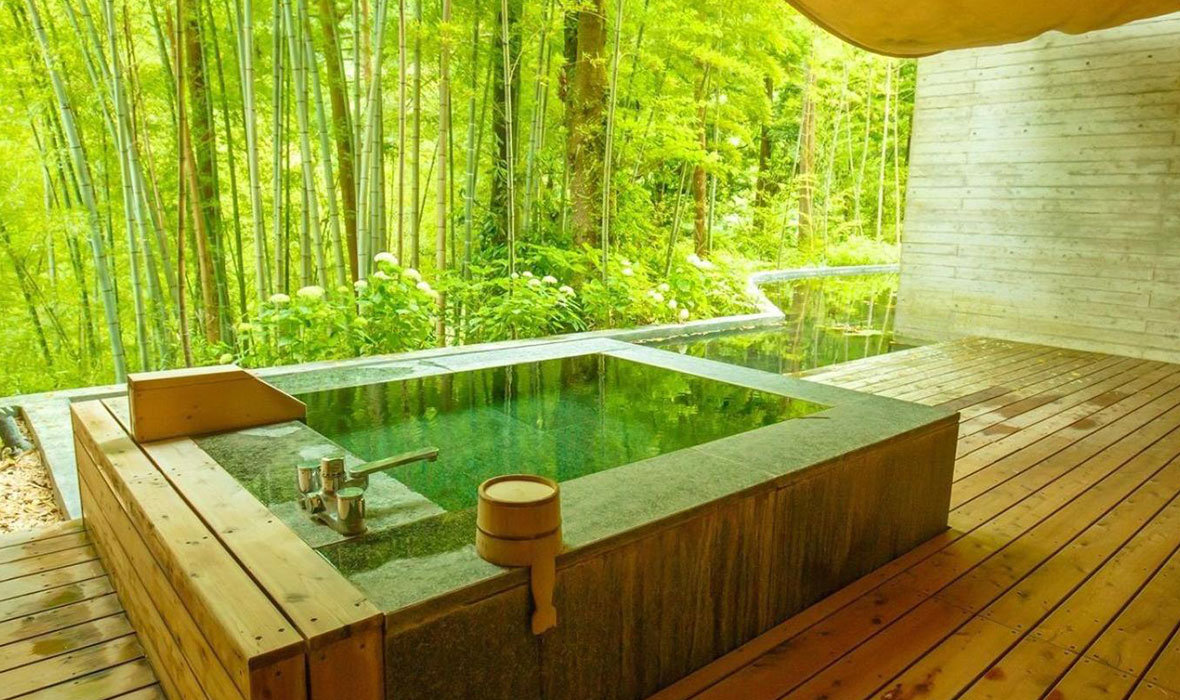 This adults-only ryokan manages to fuse traditional Japanese style with contemporary opulence. With an accommodation concept based on a famous Japanese story of a woman who is sent to the moon shortly after falling in love with the emperor, called "Takemonogatari", the cascading outdoor beauty of the surrounding water, mountains, and bamboo trees combined with the thoughtful interior Japanese decor create a sense of romance and tranquility.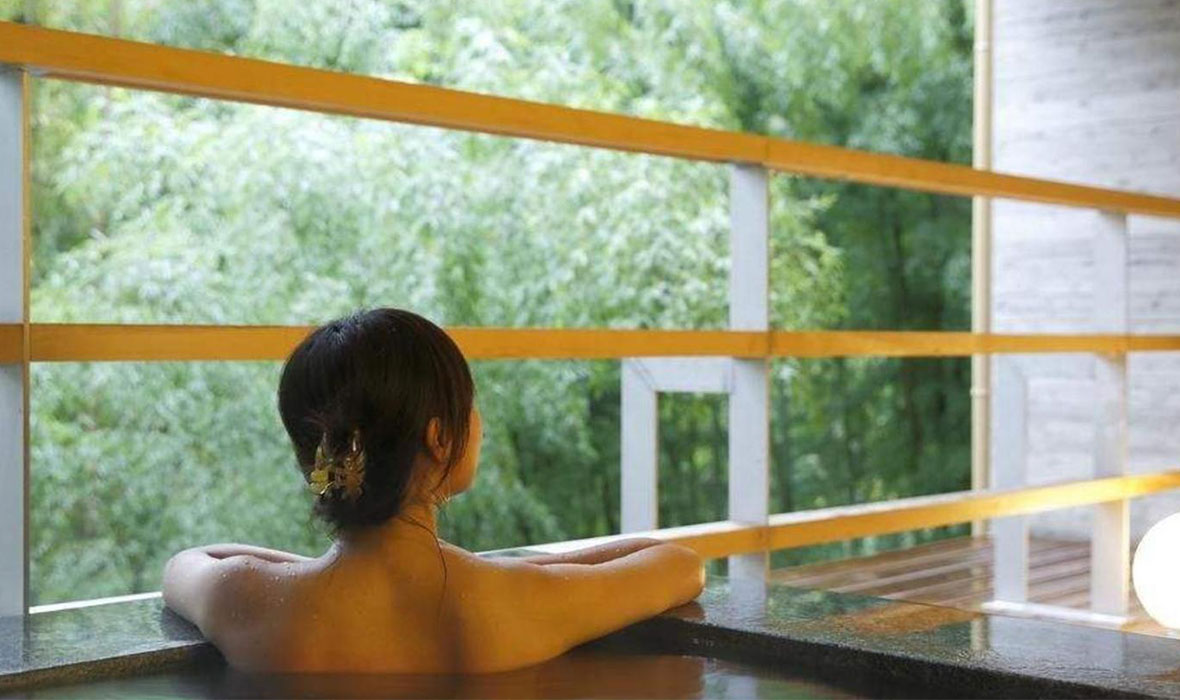 Instead of the standard tatami mats and sliding paper doors, Kinnotake Tonosawa rooms offer pristine hardwood and parquet flooring, plush futons, and wooden framed glass sliding doors for that modern touch.
Only a few kilometers away is Hakone's Open-Air Museum and the vast Gora Park, but visitors will most likely care to pass the day soaking in Kinnotake Tonosawa's open-air, all-natural hot spring bath and relaxation spa before dining on an authentic Kyo Kaiseki – a culinary art form which balances texture, color, and taste. Guests can also enjoy taking in views of the surroundings while eating and drinking at their 24-hour lounge bar.