WRITTEN BY
Editor, Travelogues
PUBLISHED ON
February 9, 2018
LOCATION
Indonesia
Whale sharks in Raja Ampat, sulfur spitting volcanoes in Ijen, 24-hour hedonism and decadence in Bali – there's a great deal of competition when it comes to holidaying in Indonesia. Jakarta, with its traffic and crowds, often doesn't make the cut. But, it's important not to discount the country's capital. It is a mix of history, commerce, and culture, and when it comes to dining and the finest in luxury urban getaways, Jakarta has the upper hand.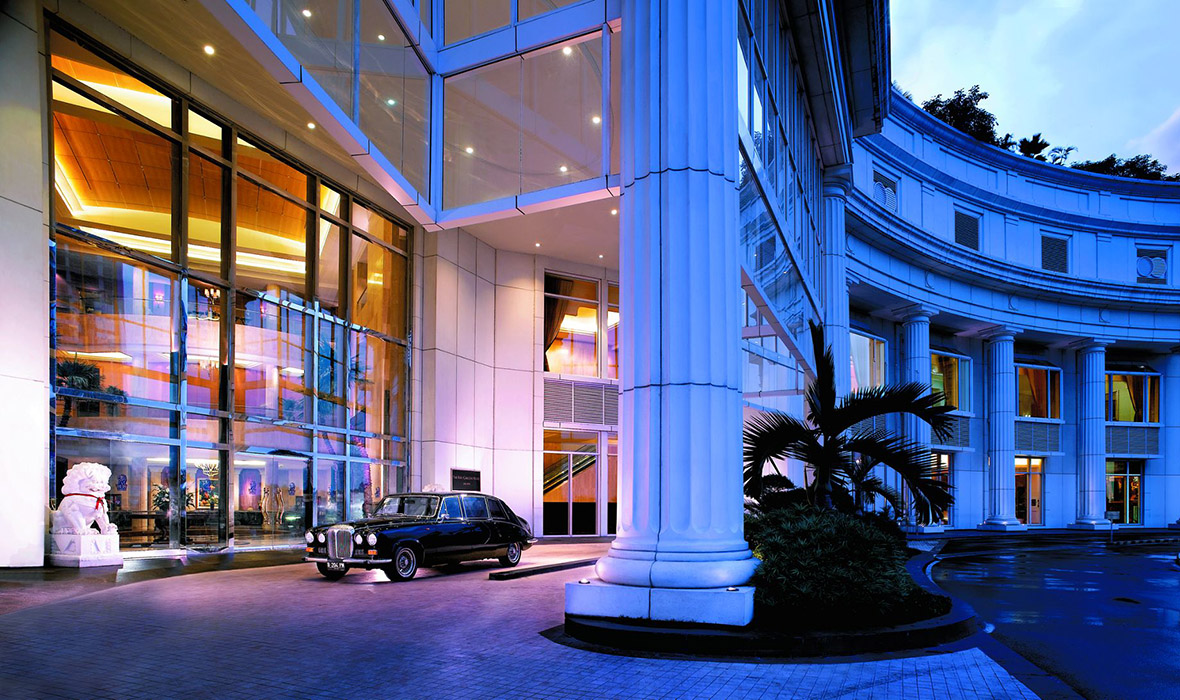 Located in bustling Mega Kuningan, all 333 rooms at the Ritz-Carlton Jakarta offer views of the city skyline. Warm tones combined with the obligatory Ritz-Carlton luxury offer guests a relaxing escape in a 679-square-foot room, the largest standard room available in Jakarta. Floor-to-ceiling windows, sunken marble baths, and Asprey toiletries compliment the Ritz-Carlton style.
If guests decide to venture outside their room, they'll be met by a spa with 19 treatment rooms, including two spa villas with private outdoor Jacuzzis. Among the innovative treatments is the Hot & Cold Spa session: travelers pick fresh chili, citrus, and aloe vera stems from the hotel's eco-garden to use in a 90-minute full-body treatment.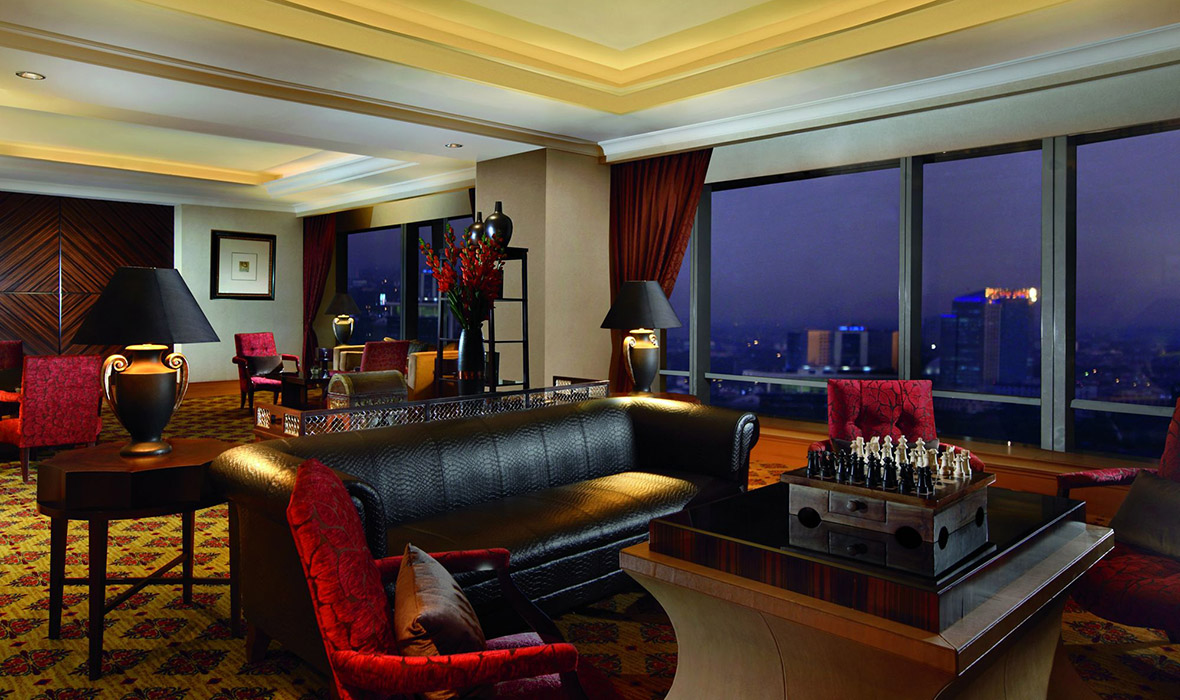 Of the dining options available: Asia features a variety of international cuisines prepared in open kitchens to the sound of live music four nights per week. Lobo, led by Chef de Cuisine Jan Schwittalla, offers a 100-martini menu, wine cellar and alfresco terrace to enjoy the city views while listening to a Jazz pianist in the evenings.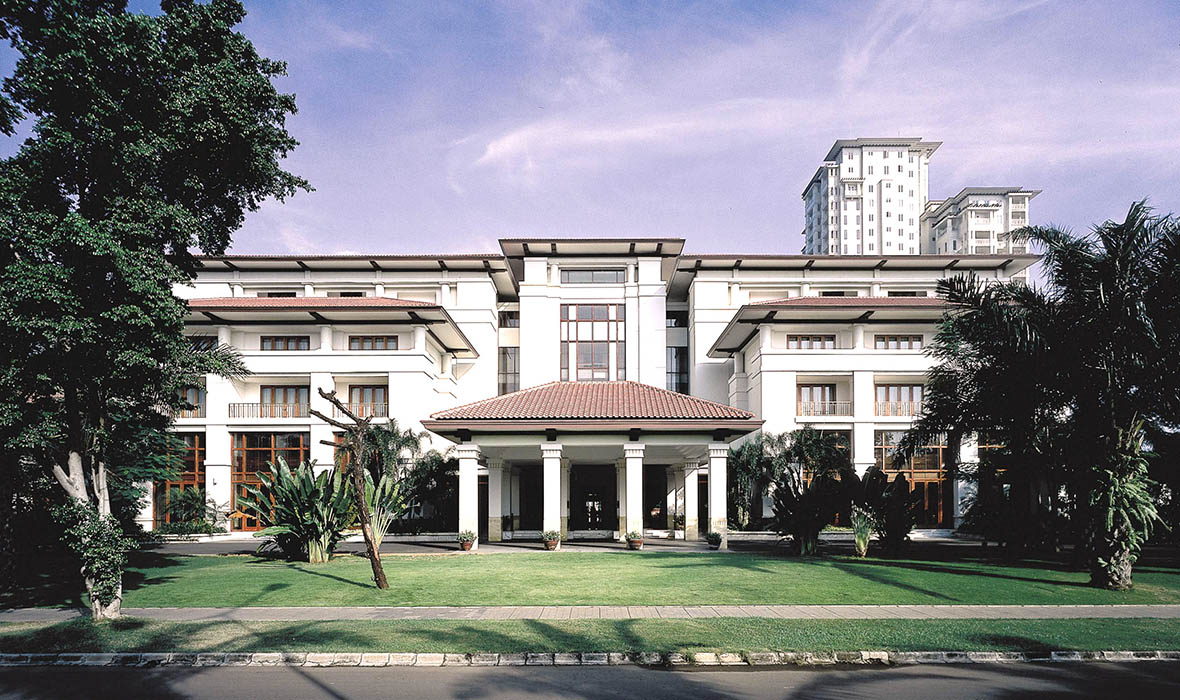 For travelers seeking a break from the chaos of the capital, The Dharmawangsa, located in the tranquil "garden city" of Kebayoran Baru, is a prime choice. Just 30 minutes from the international airport, 99 rooms with rich wooden tables, sheer curtains, and plush furniture sit on 4.3 hectares of leafy landscape. Two poolside bars, a wellness spa, and a 24-hour butler service ensure guests receive attentive service throughout their stay.
Hungry travelers will find authentic Indonesian cuisine at Jakarta Restaurant, where traditional decor is combined with modern menus and Western influences. Sekitei, widely regarded as Jakarta's favorite Japanese restaurant, offers a fine-dining atmosphere with traditional kaiseki cuisine as well as teppanyaki, tempura, and fresh sushi rolls and sashimi.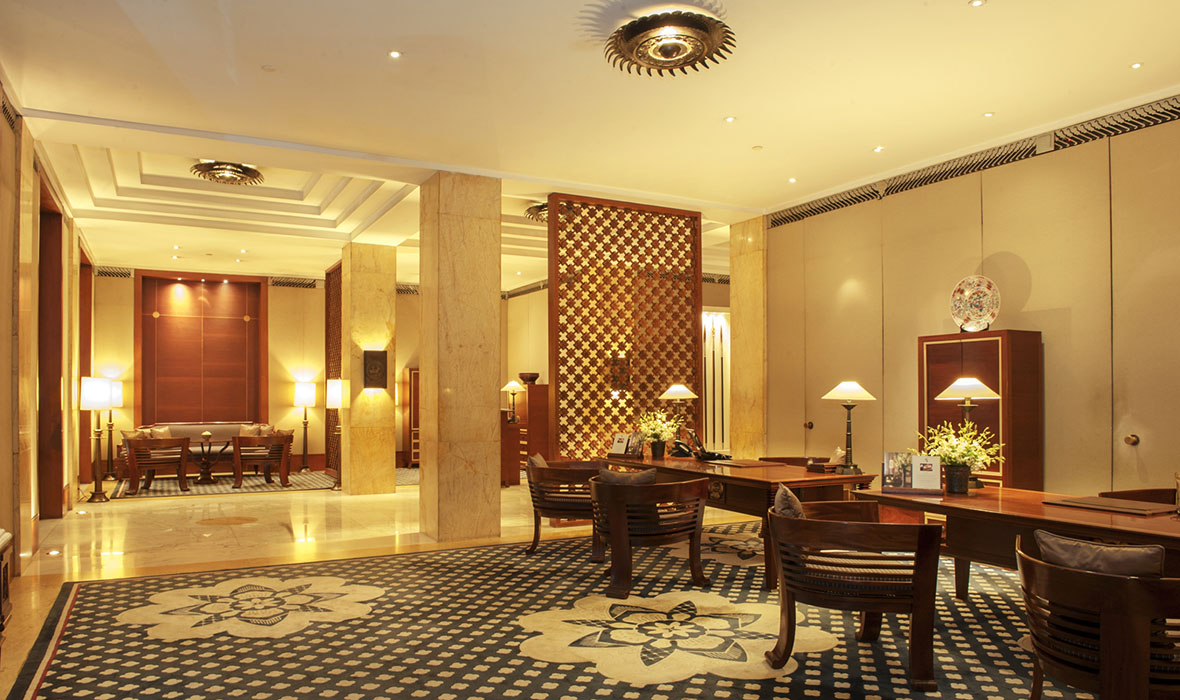 For an after-dinner treat, Dharmawangsa's Cake Shop offers a variety of options, including the thousand-layer cake, constructed from a buttery puff pastry and served with light cream and fresh raspberries.
Found in the Senayan area of the city, the Fairmont features exceptional city center accommodations: 108 suite-style living long stay Sky Suites and 380 spacious guest rooms and suites. But chief among these rooms is the Fairmont Gold accommodations, the hotel's exclusive 'hotel within a hotel'. The Fairmont Gold room offers 49 square meters of luxury, with expansive views of Jakarta or Senayan Golf Course.
However, the real treat at the Fairmont Jakarta is the dining. Diners will find international cuisine at Spectrum, where guests can enjoy international cuisine served on its 'Culinary Theaters' buffet spread. Deli fans can enjoy Sapori Deli and View Restaurant & Bar offers the best of creative culinary fusion, coupled with views over Jakarta through floor-to-ceiling windows. For afternoon tea, there is the Peacock Lounge, and dining by the pool is on offer.
Even after all of that, there's 1945 for Indonesian, Senshu for Japanese, House of Yuen for Chinese, and jazz at Motion Blue.
For Fairmont fans who like to imbibe on their holiday, Barong Bar delivers some of the finest cocktails in the city, using locally sourced ingredients. A little further up, K22 Bar takes the dining and drinking experience to the 22nd floor of the Jakarta skyline.